Chuyện lạ
The first tourists spent "mountain of money" $ 55 million to go to the International Space Station ISS
April 10, 2022 18:19 GMT+7
To make the trip to the International Space Station ISS, three tourists had to pay a high cost, about 55 million USD each, equivalent to about 1,257 billion VND.
The world's first civilian crew to visit the International Space Station aboard SpaceX's space shuttle from Florida, USA, is called Axiom-1.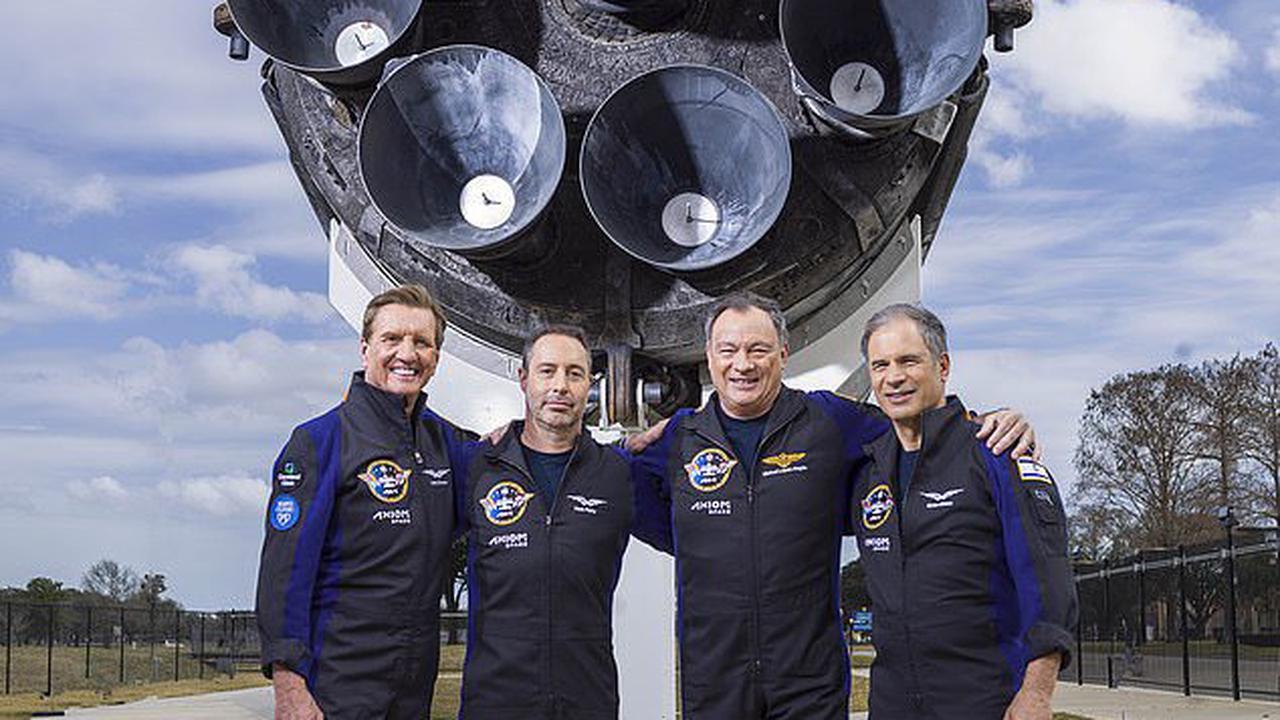 First paying tourists to the International Space Station ISS
This is purely a private flight of tourists who pay a large amount of money and does not include any NASA astronauts to the ISS to carry out the mission.
All four crew members are civilians, traveling aboard the SpaceX Crew Dragon shuttle, the latest milestone in the commercialization of space.
One of them was former NASA astronaut Michael López-Alegría, 63, as commander of the trip.
The other three visitors included Canadian investor Mark Pathy, American businessman Larry Connor and former Air Force pilot Eytan Stibbe. Although the space station occasionally hosts civilian tourists, this flight marks the first commercial crew of astronauts. Each person has to spend 55 million USD, equivalent to about 1,257 billion VND to go to the International Space Station ISS.
Larry Connor, 72, will be the pilot, known for his dangerous adventures, exploring the Challenger Abyss and the Sirena in the Mariana Trench, below the Pacific Ocean.
Mark Pathy, 52, president of Mavrik Corp, a privately owned financial and investment company based in Montréal.
Eytan Stibbe, 64, a philanthropist and former Israeli Air Force fighter pilot.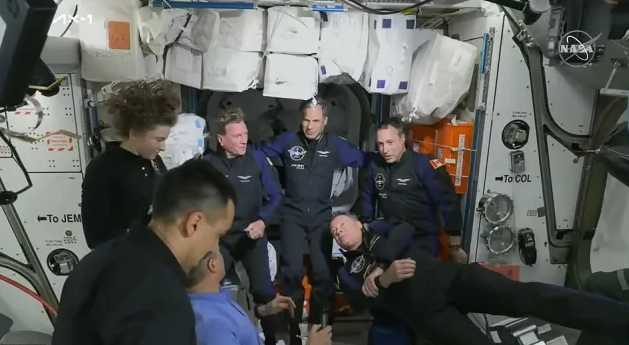 The 4 people of the Axiom-1 crew arrived at the International Space Station ISS
The crew will stay on the ISS for eight days, spending about a tenth of their time on investigations, scientific, medical and engineering experiments. They will share the weightless working environment with 7 regular crew members on the ISS, including 3 American astronauts, 1 German astronaut and 3 Russian cosmonauts.
Commercial aerospace company Axiom Space, which is leading the mission, emphasizes that the crew will carry out meaningful research such as how to turn beef into a tender and juicy artificial steak. According to López-Alegría, they are not yet the world's first 'space tourists'.
Michael Suffredini, co-founder and CEO of Axiom said: "Axiom, SpaceX and the Axiom-1 crew have made the mission of bringing civilians to the International Space Station ISS a reality. a new era of spaceflight to bring humans to the International Space Station.The journey marks a success after hours of training, planning and dedication from the crew and the entire Axiom Space team, our partners at SpaceX and a recognition of NASA's vision."
Axiom Space has ambitions to build a free-floating commercial space station in low Earth orbit after NASA decommissions the ISS in 2031.
Hoang Dung (translation summary)
You are reading the article
The first tourists spent "mountain of money" $ 55 million to go to the International Space Station ISS

at
Blogtuan.info
– Source:
infonet.vietnamnet.vn
– Read the original article
here