Amidst the skyscrapers and bustling metropolis of Singapore, there is a simple rural oasis known as the "last traditional village" of the lion island nation, that is Lorong Buangkok village.
Most Singaporean families now live in modern apartments. But 25 households in Lorong Buangkok are the exception.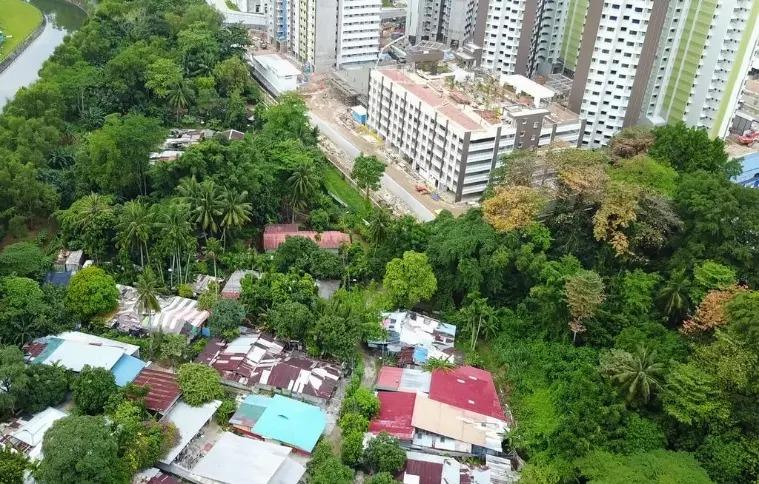 Lorong Buangkok village is like a strange oasis in the midst of modern urban Singapore.
"Kampong" – means "village" in Malay. In 1954, a traditional Chinese medicine doctor named Sng Teow Koon bought this 12,248 square meter piece of land and established a separate residential area. Today, this village on S$70 million (US$52 million) land is owned by Sng Mui Hong, Mr. Sng Teow Koon's youngest daughter.

Many things can change but the people of Lorong Buangkok always try to maintain the inherent peace.
Although many things have changed, until now, Lorong Buangkok still retains its original appearance. One-story wooden houses with corrugated iron roofs surround a small mosque. It is only here that the flowers and plants that once covered Singapore before the concrete age, such as the ketapang, a wild coastal plant, grow freely. Here and there, power lines hung overhead, a rare sight when most of the city's power lines were underground.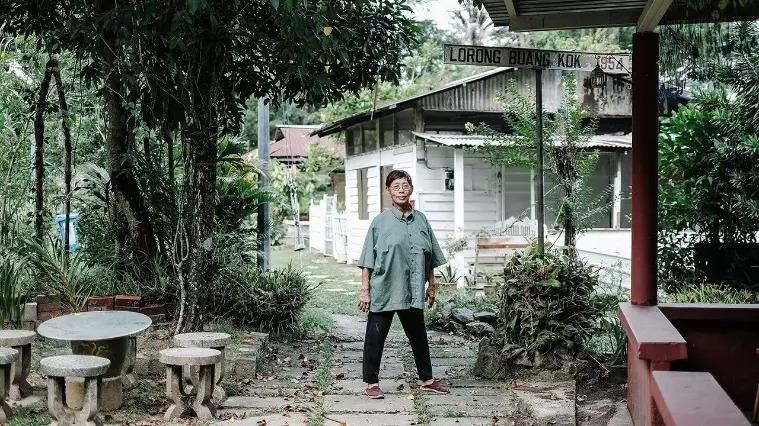 The village is now owned by Mrs. Sng Mui Hong, the youngest daughter of Mr. Sng Teow Koon.
However, people still make the most of the benefits of technology such as high-speed Internet, smart TVs or luxury cars. Ms. Sng Mui Hong said: "Lorong Buangkok people are not poor, every family has a car, but we still want to preserve the culture of our ancestors."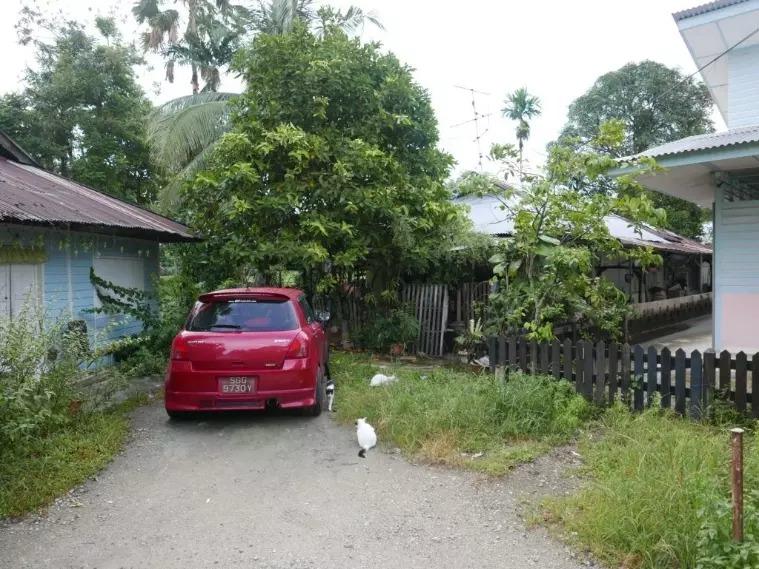 The life of the villagers of Lorong Buangkok is not too different from that of ordinary Singaporeans.
Only when arriving at Lorong Buangkok, traveler You can see pictures of houses with colorful corrugated iron roofs. This is said to be the traditional Attap house of the Malays. According to professors from Putra University Malaysia, this type of house is chosen by many families because of the way natural ventilation is used in the design to cool the house despite the hot tropical weather.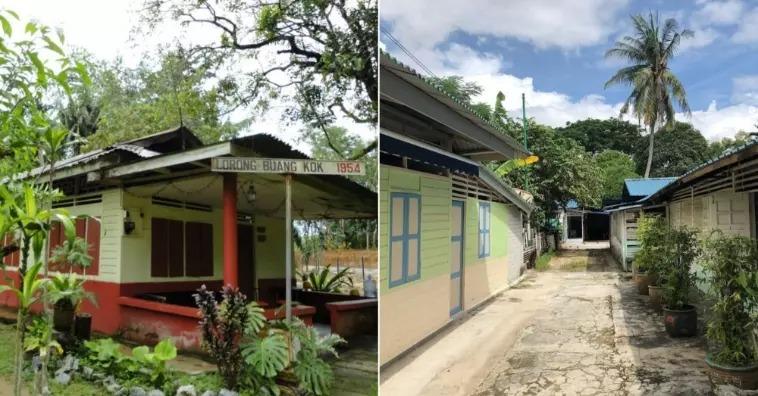 The current Attap house type can only be found in Lorong Buangkok village.
Although the people here live in traditional houses, their jobs and activities are no different from ordinary Singaporeans. Some people work in offices in the city center or sell groceries.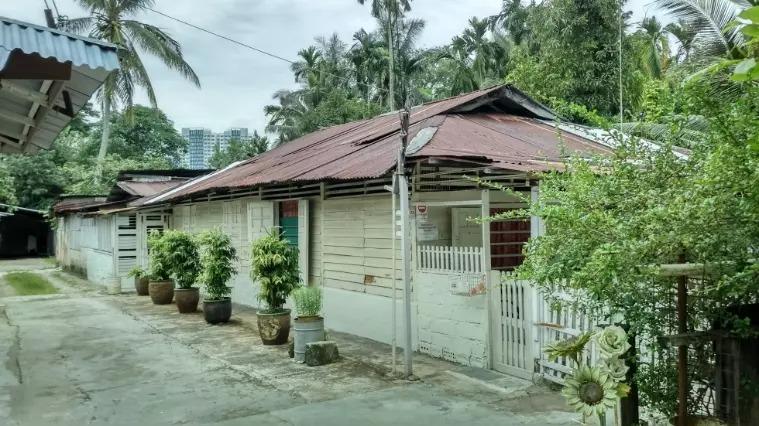 Lorong Buangkok villagers started to build fences around their houses after the 2000s.
Before the 2000s, houses in Lorong Buangkok village had no barriers. But according to Kyanta Yap, a local tour guide, people's lives are gradually influenced by real estate agents, journalists or curious tourists from all over.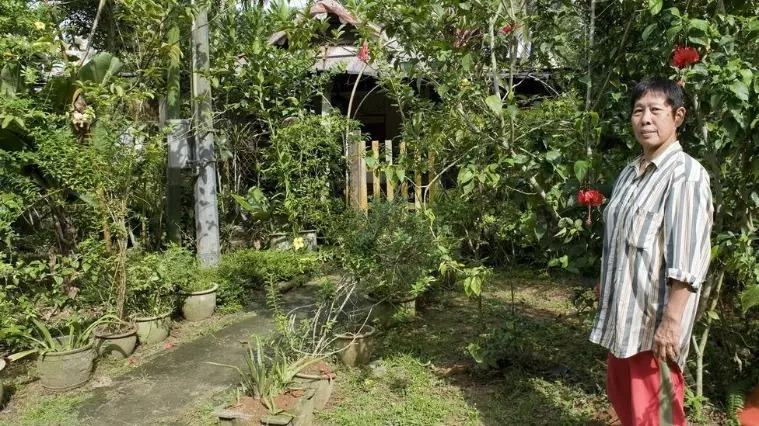 Ms. Sng Mui Hong has not increased house prices for many years.
Although Singapore is known as the country with the second most expensive real estate rental in the world. But Ms. Sng Mui Hong only charges residents S$4 to S$14 a month and hasn't increased the price for many years. Meanwhile, the monthly rent for a three-bedroom apartment in Singapore will hover around S$4,000.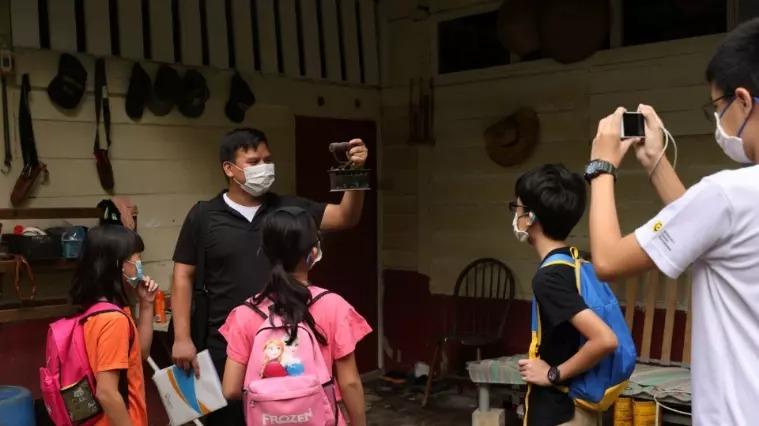 The number of tourists to Lorong Buangkok village spiked during the pandemic because people could not go abroad.
Yap said some producers have rented out Sng Mui Hong's father's former home to shoot local dramas and reality shows set in a rural village. This is also a must-see attraction for groups of tourists when coming to Lorong Buangkok.
According to Vietnamnet
You are reading the article
The last remaining village in the middle of Singapore

at
Blogtuan.info
– Source:
2sao.vn
– Read the original article
here