Today, for parenting, many parents always focus on making friends with their children so that they can understand their children more easily. Not only that, more and more mothers are really "friends" with their children in terms of appearance. There are many mothers who make many people think that they are their children's friends or sisters when they have a very youthful appearance, looking like a young girl.
Recently, on Chinese social networks, a similar case made the online community "surprise".
Specifically, a mother using the social network Xiaohongshu posted a set of photos documenting the 23-year journey of her and her daughter. The mother shared with the status line: "Mother 1978 – son 1999".
In the set of photos, the mother born in 1978 shares almost the entire journey of her child's growth. It has been a really long journey. Watching her child grow up every day, there is no mother who does not feel emotional and emotional. The set of photos caused sympathy from many other diaper mothers.
Not only that, paying close attention to the mother's beauty, many people were surprised when she almost kept her beauty after nearly 23 years. It can even be said that this mother is somewhat younger than before. In the most recent photo, when her daughter was 23 years old, the mother born in 1978 possessed an extremely youthful beauty, looking like a friend or a sister to her child. Without looking at the shared lines and previous photos, it is difficult for anyone to believe that these are mother and daughter.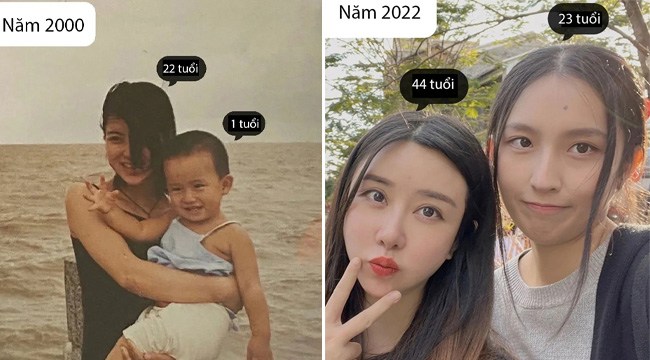 Take a look at the mother-daughter moments together:
The photo was taken in 2000 when the daughter was just 1 year old. 2 beaming on the beach.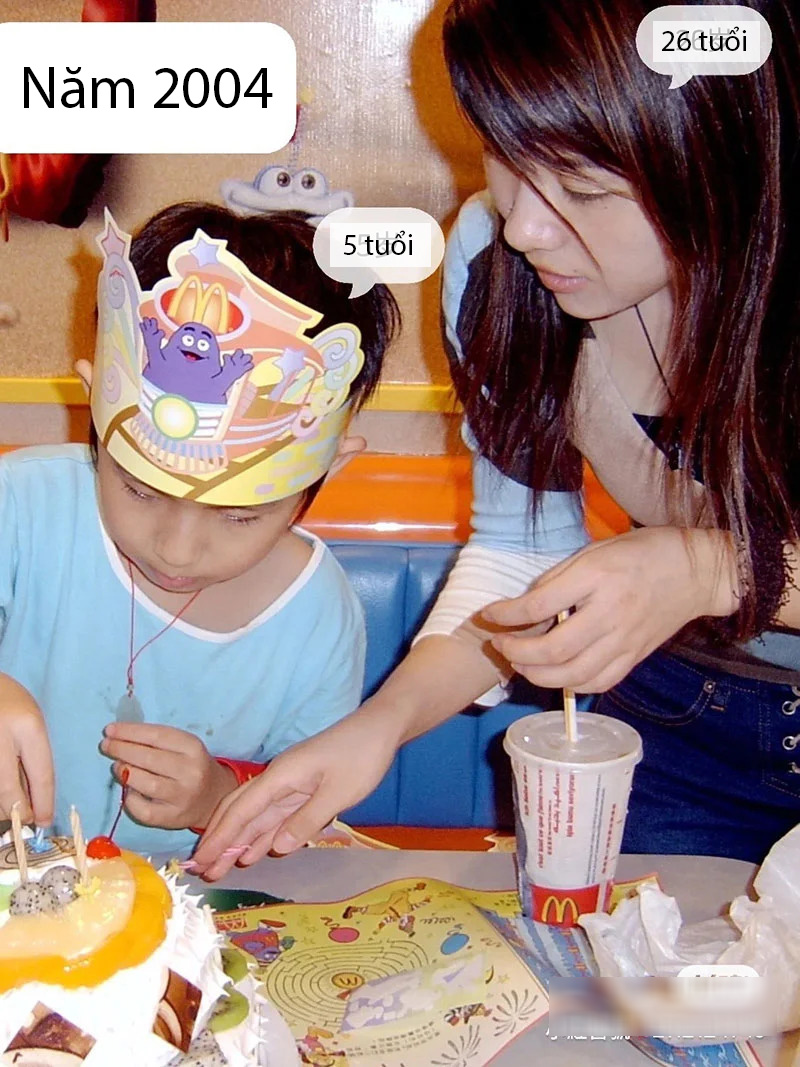 Daughter's 5th birthday. A mother is always by her side.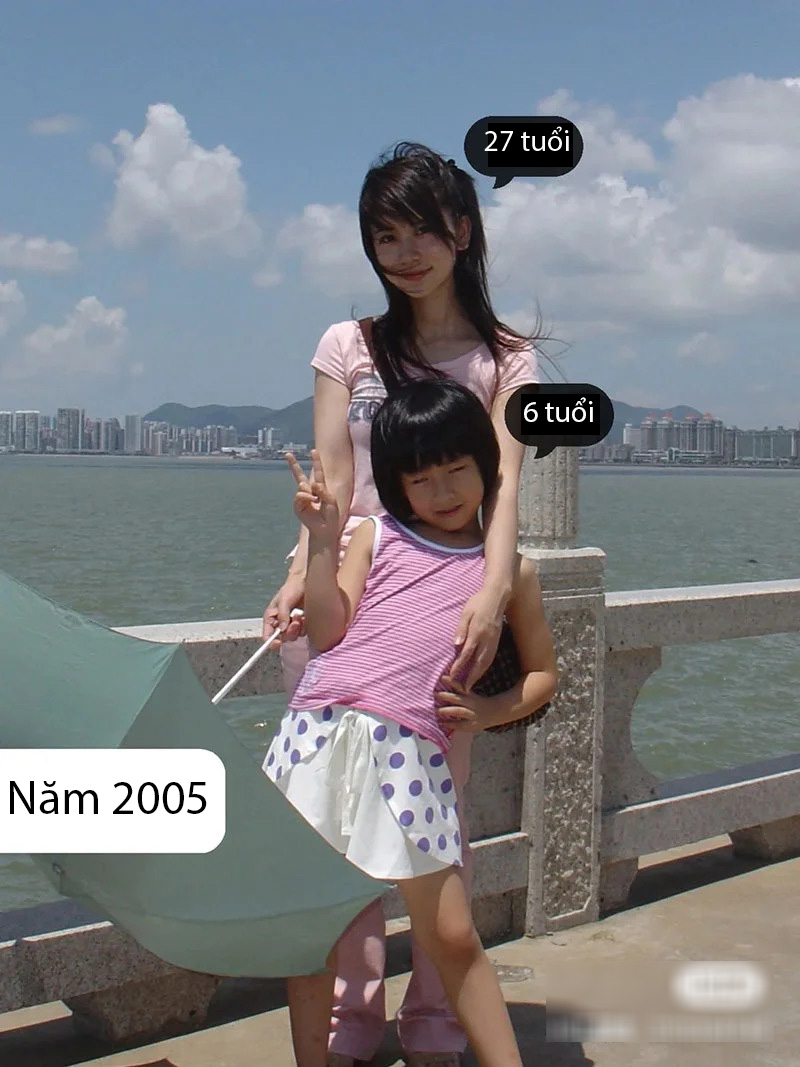 By 2005, the daughter was 6 years old. She began to know how to pose with her mother. The mother's beauty at that time made many people excited. Although 27 years old, the mother of one child looks like a high school student.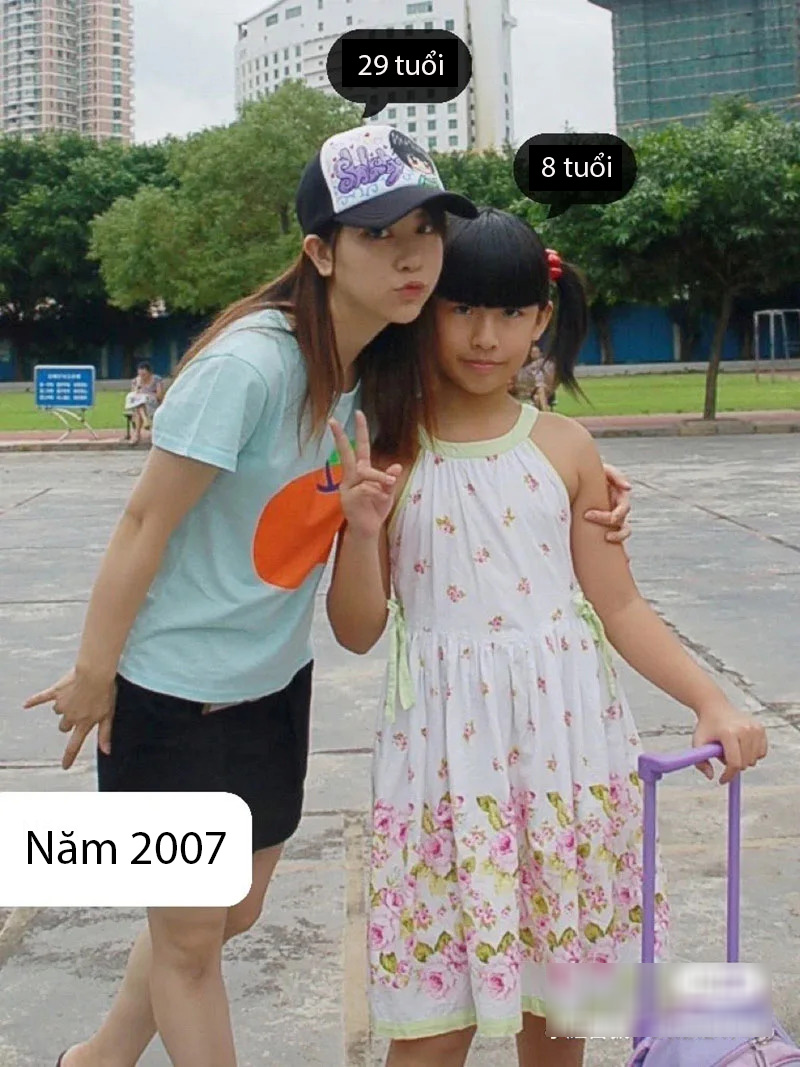 The daughter turned 8 years old in 2007. She grows quite quickly in height, almost equal to her mother. The mother is still the same, still extremely beautiful and young.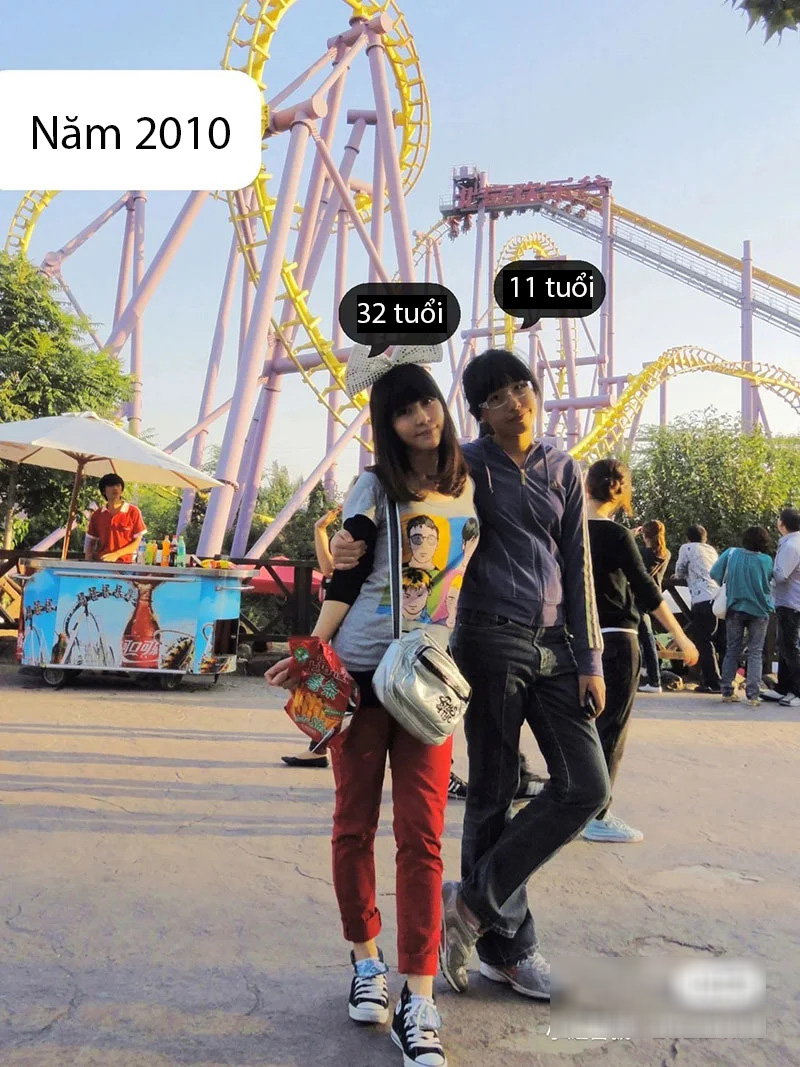 In 2010, the mother turned 32 years old, her daughter also turned 11. She has grown tremendously in height. At only 11 years old, she was taller than her mother, her long legs made many people dream. The mother and daughter took pictures together at the amusement park, looking like two sisters.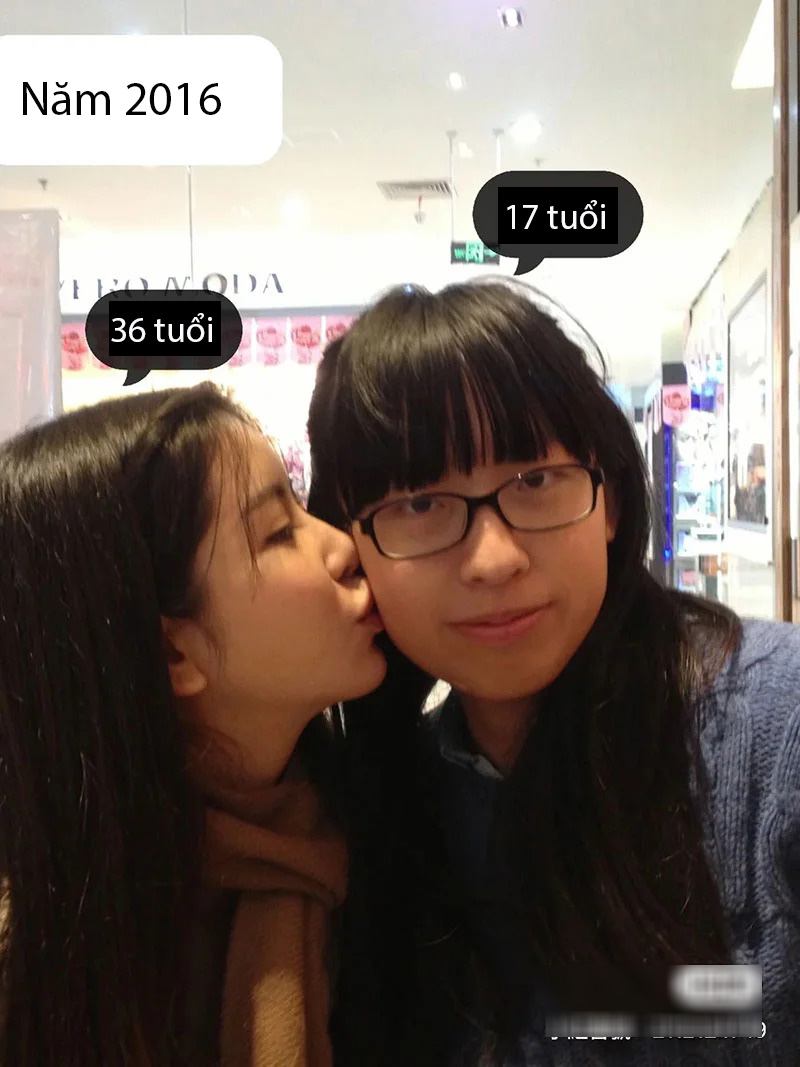 The girl has entered puberty. However, the mother and daughter are still very close. U30 mothers are not afraid to show their affection for their children.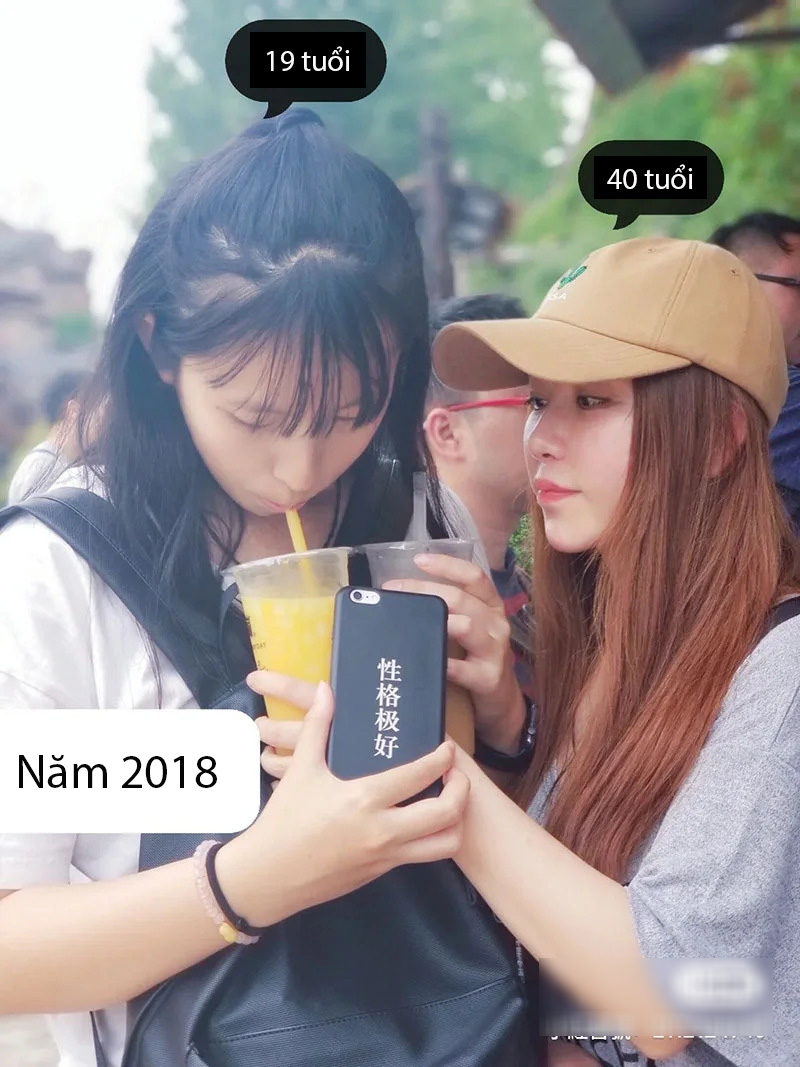 In 2018, the mother turned 40 years old. However, in her there is almost no sign of aging. Mother U40 looks like a young girl. Even so, she was always considerate and took care of her daughter.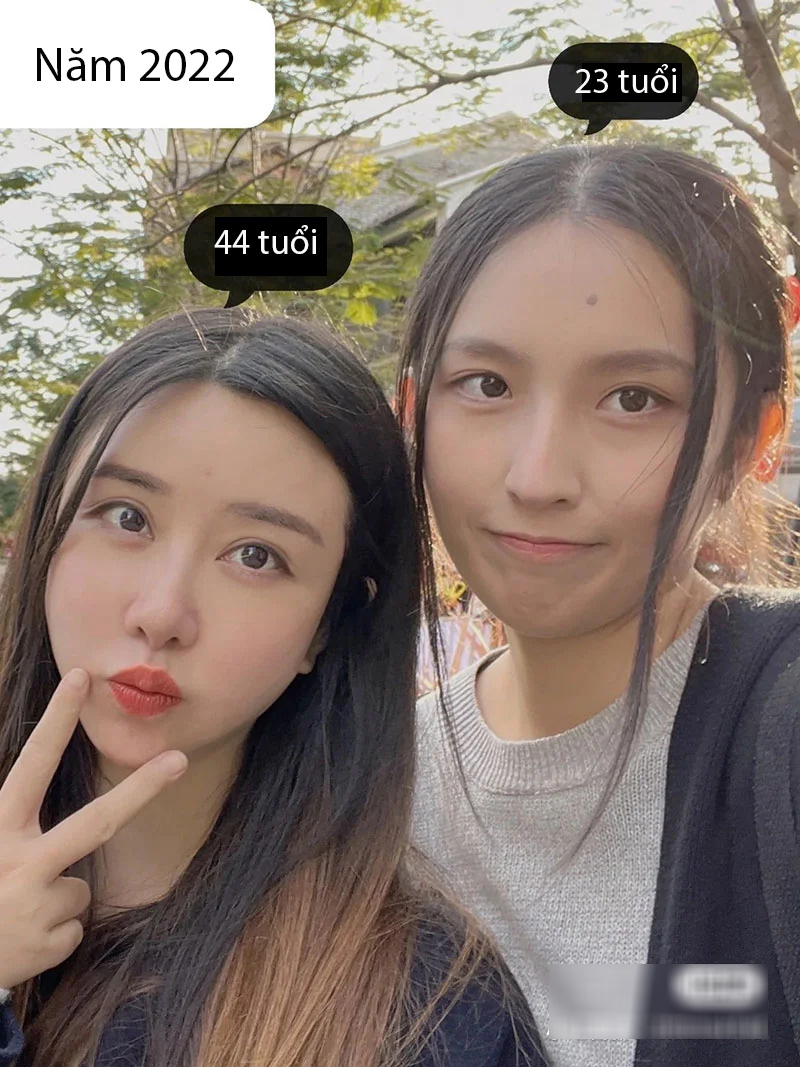 Currently, the mother is 44 years old, her daughter has just turned 23. Her beauty is gradually becoming more beautiful. Meanwhile, the mother U40 has almost no change in appearance, she looks the same as 20 years ago. The mother of one child still possesses a youthful beauty, just like her daughter's sister.
Below the set of photos, many netizens left comments about the beauty of the mother. Although she is 44 years old, she looks like a young woman in her twenties. Many people are curious to know what secret this mother has to be so young and beautiful.
In addition, many mothers also expressed their admiration for the fact that U40 mothers always accompany and stay close to their daughters, even when they have reached puberty. That is when not only the child's physical but also many psychological and physiological problems have changed, making it difficult for many parents to communicate and talk to their children. Indeed, perhaps it is thanks to this mother who is always a true friend of her child in terms of both appearance as well as companionship and conversation with her child that the two mother and daughter can be so close.
You are reading the article
The pair of U44 mothers and 23-year-old children are confusing because they cannot distinguish who is the mother and who is the child

at
Blogtuan.info
– Source:
Eva.vn
– Read the original article
here