"Sick in the mouth, sick in the feet" – only 6 words but says a lot of things in life that the ancients concluded and left. Let's analyze to understand what ancient Chinese want to remind people of.
MOUTH DISEASE
What are the bad eating habits that can make a person sick?
1. No breakfast
In the past, the ancients always adhered to the rule "eat a full breakfast, a medium lunch, a small dinner" but now, many people do the opposite. Laziness in the morning, dealing with noon, and eating to 'make up' for the whole day after work are some of the main causes leading to the appearance of diseases.
In addition to difficulty concentrating and slow thinking, skipping breakfast also affects acid secretion in the stomach and bile secretion, thereby causing gastritis, gallstones and other digestive system diseases. .
A study by the University of Erlangen in Germany found that people who didn't pay attention to breakfast lived an average of 2.5 years shorter than those who kept the breakfast habit.
2. Eat voraciously
Today, social work and life are under a lot of pressure, so people are often in a state of stress, it's easy to eat fast food. But doing so is really not good for your health.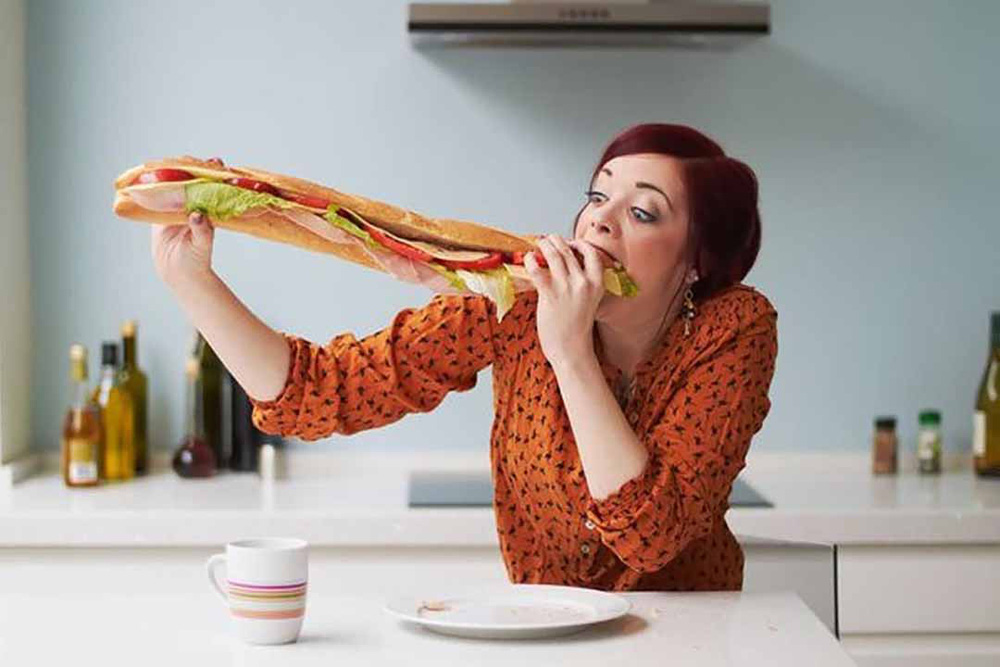 Modern illustration of unhealthy eating habits.
If you devour, the food can not be chewed slowly, easy to damage the gastrointestinal mucosa and cause chronic inflammation, in addition, eat quickly, because of the large size of the food will be lumped, strong mechanical stimulation into the esophagus, eventually causing cancer.
3. Drink less water
70% of the human body is water, and 90% of the components in the blood are derived from water, so to a certain extent, "water quality determines blood quality, blood quality determines physicality" .
There are also some people who will replace filtered water with sweetened drinks and carbonated drinks, but this method is not scientific. Because the biggest danger in drinks comes from "sugar"! The more sugary drinks you drink, the higher your risk of early death.
Smoking or drinking alcohol is not good for health.
4. Smoking and drinking
It has long been known that smoking (cigarettes) is bad for your health. A large number of studies have also shown that smoking can cause various cancers such as nasopharyngeal cancer, gastrointestinal cancer, lung cancer and oral cancer.
As for alcohol, just drinking alcohol can be harmful to the body, and even a little can increase the risk of cancer. Not to mention that every year around the world, about 3.3 million people die from alcohol abuse.
For your own health, it's time to stay away from tobacco and alcohol.
SICK IN FEET
The ancients passed on their experience that: The easiest but also hardest thing for people to be healthy is: Keep your mouth, active feet, not greedy for material things.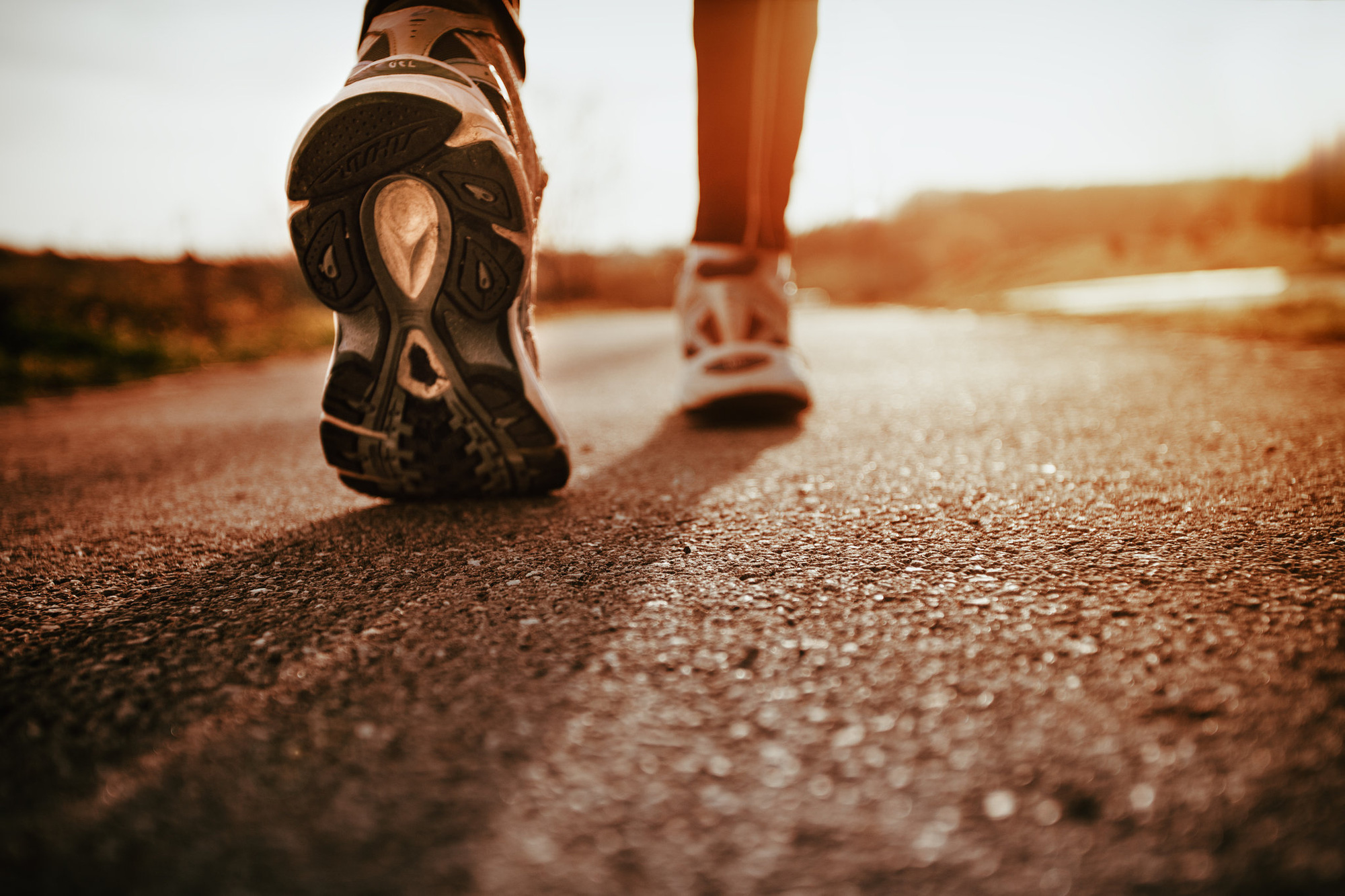 Illustration: Walking is good for health.
5. Lazy to exercise
Get up and walk if you don't want to get sick or sick because you're lazy.
Many people use the excuse of being busy with work and not having time to avoid all kinds of sports. But there is one of the simplest, easiest exercise that anyone can do, and that is walking.
According to research, walking can activate many organs such as bones, muscles, ligaments, joints in the whole body, not only has the effect of increasing muscle strength, stretching muscles and bones but also helping bones and joints. more flexible.
Medical experts also recommend that the average person should exercise 4,000 steps per day. Of course, everyone's body shape is different, so you still have to do what you can and don't overdo it.
For example, some people take tens of thousands of steps a day, but it is a burden on the body, the result of overtraining will also put a lot of pressure on the knees.
Listen to your body, stay active for a healthy heart and a clear mind!
https://soha.vn/co-nhan-noi-benh-o-mom-om-o-chan-nghia-la-gi-tranh-5-dai-ky-de-song-tho-nen-nghe- 20220410065008263.htm
You are reading the article
What does the ancients say 'Sick of the mouth, sick of the feet' mean?

at
Blogtuan.info
– Source:
Soha.vn
– Read the original article
here