Guest in episode 14 Afternoon Tea With Aunt Chan is Lam Vy Da. Having had the opportunity to experience her "turbulent" marriage with Hua Minh Dat, the actress revealed that she had been in poverty and quarreled because of economic burden.
Lam Vy Da – Hua Minh Dat is considered a couple of actors with a rather fulfilling life. For more than 10 years together, the two have two sons, Banh Mi and Xa Xa. Experiencing many ups and downs, Lam Vy Da said that now she is secure and happy with a small home.
Recalling the first time she knew her husband, the actress laughed and revealed that she was quite daring. She told Ly Nha Ky: "I never thought I would get married when I was 19-20 years old. I was the one who took the initiative to know Mr. Dat. Although I didn't confess, my actions made him understand enough. Every day , I always go to his house to cook and clean to prove that I am a good and responsible woman. This is the small house that his parents let him live in. I keep cleaning for 1-2 years. heaven. I even cleaned the toilet, prepared things to worship. When my father gave me money to buy New Year's things, I used that money to buy him."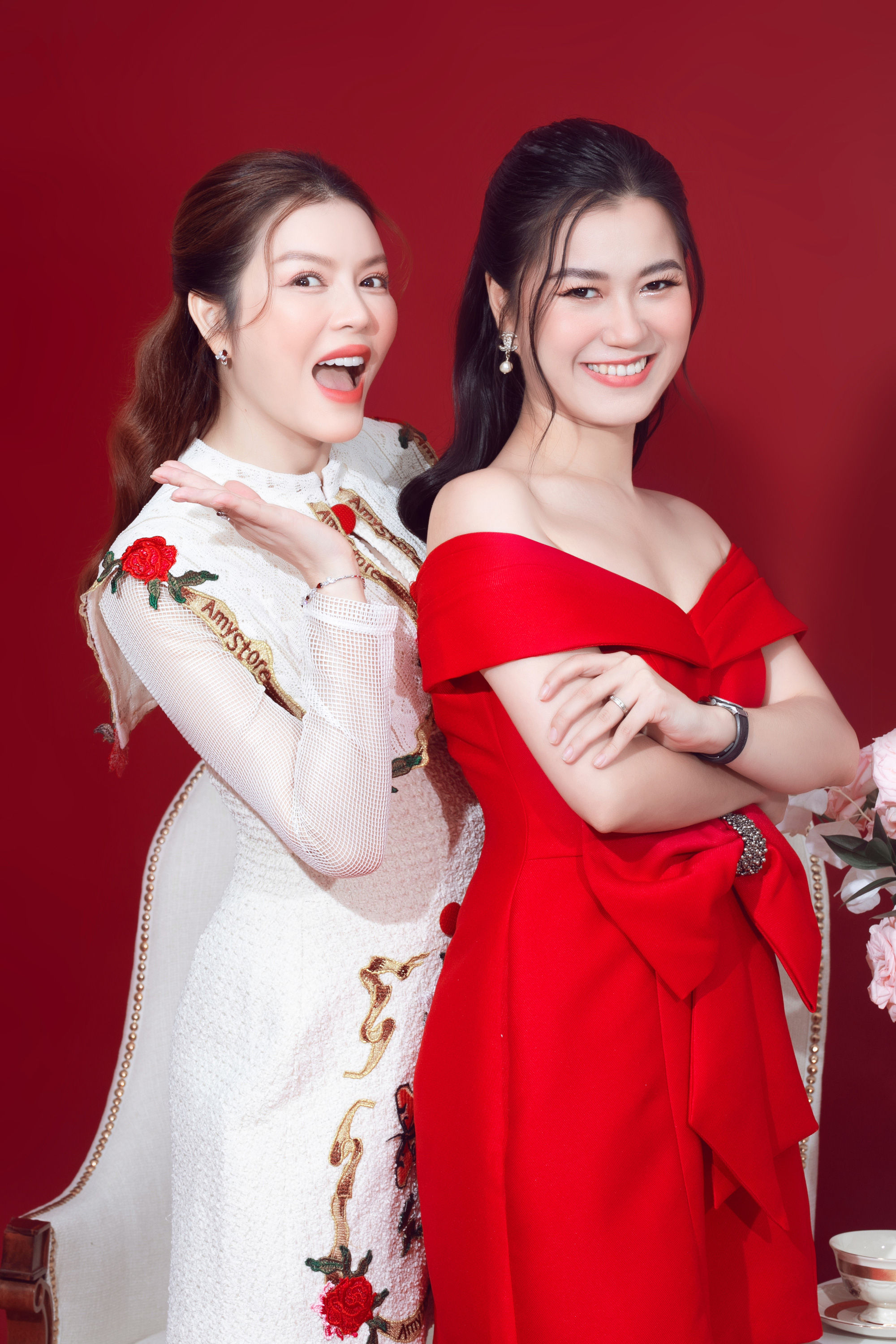 However, after getting on the flower car, her life gradually changed. In particular, economic problems in the family caused both of them to "crisis" many times. Lam Vy Da revealed: "When I just got married, I was pregnant, but I didn't have a dime. I had to eat instant noodles and instant porridge. My father asked me why I ate it like that, I said I was craving for morning sickness. I didn't dare say it because I was hungry. At that time, the New Smile stage had an accident when the artist Huu Loc died. Therefore, Mr. Dat did not have a stable job, it was very difficult to have money to buy a box of milk for a pregnant woman. I dare not ask for anything."
To cover living expenses, Lam Vy Da worked hard to earn money to support her husband. Despite poor health after giving birth, MC Congenial still actively running the show. She choked back recalling: "Sometimes after filming, I had to run to the hospital to inject drugs, give sea water. I kept quiet, hiding from everyone else. I was afraid that the producer would see me like that and it would have an impact. come to the show, don't invite me anymore", she confided.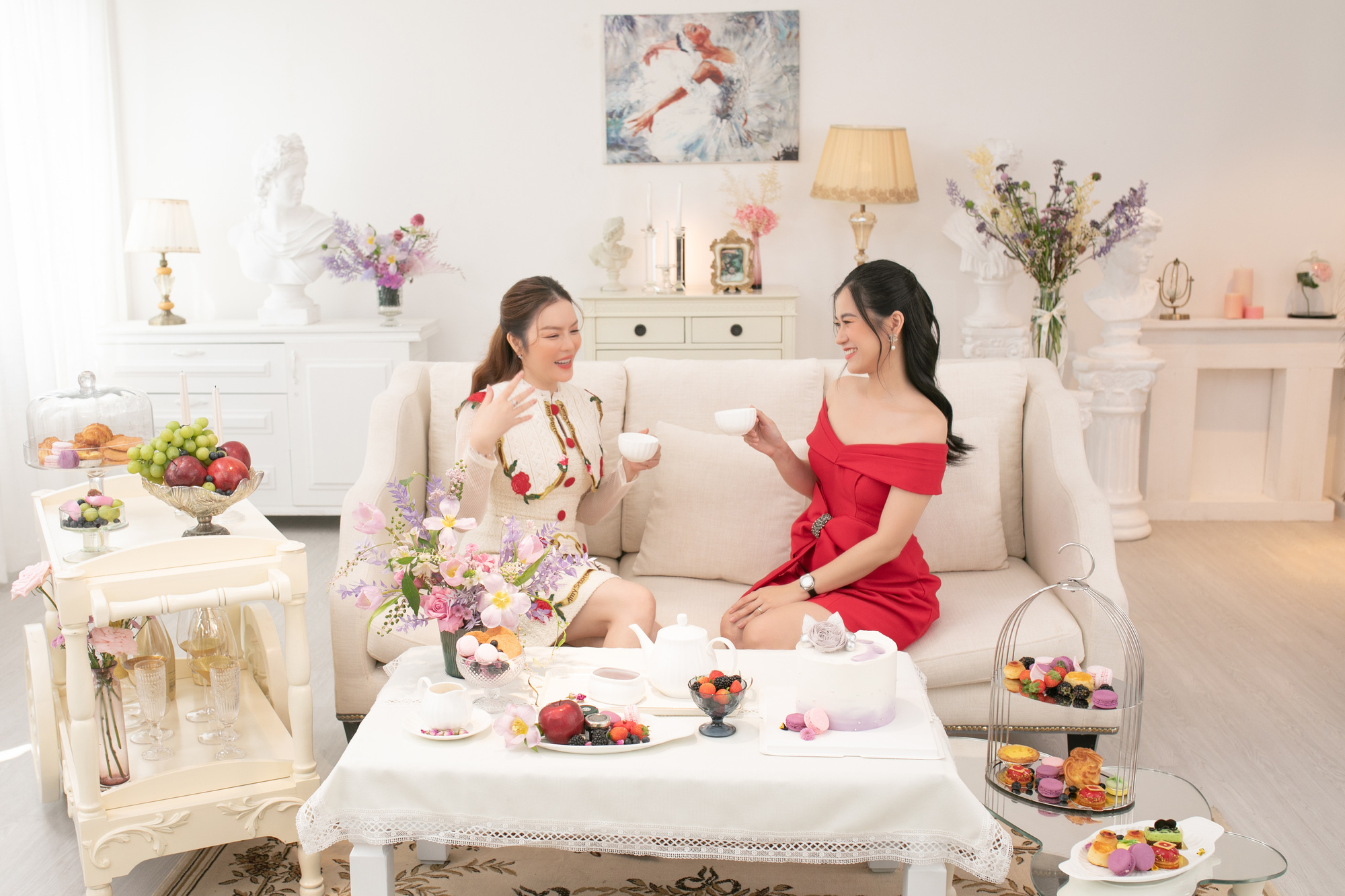 Although he sympathizes with his wife, sometimes Hua Minh Dat also blames his wife for being too "workaholic", not having time for children. The pressure of making money and raising children causes their marriage to gradually crack. "When I worked a lot, I kept arguing with Mr. Dat. I was afraid that one day I wouldn't be able to make a lot of money. I'm not good at calculations, I don't know business. I only know how to do art, but it's a waste of time. This industry is extremely harsh. I like to say jokingly that when I have time, let's "plow" to make money. At the end of my time, I still have money to pay for my life, "she shared.
Agreeing with juniors, Ly Nha Ky confided: "I feel that Dat understands Da very well, but Dat does not really understand the ultimate pain or inner desire of his wife. I followed Facebook and saw that Da had certain things. hurt, sometimes I can't hold back my emotions, so I write on Facebook but quickly delete it because I don't want others to think too much about me."
In addition, the former tourism ambassador also revealed that Lam Vy Da is a thoughtful person, far from the image on the stage. The actress made her senior choke when she shared, "When I first joined a game show with her, I saw that she didn't fight, didn't get attention or wanted to fight anyone. What she cared about was only. is to finish the job, have money to take care of her children. Lam Vy Da is also a very frugal artist, when she buys anything for herself, she also hesitates."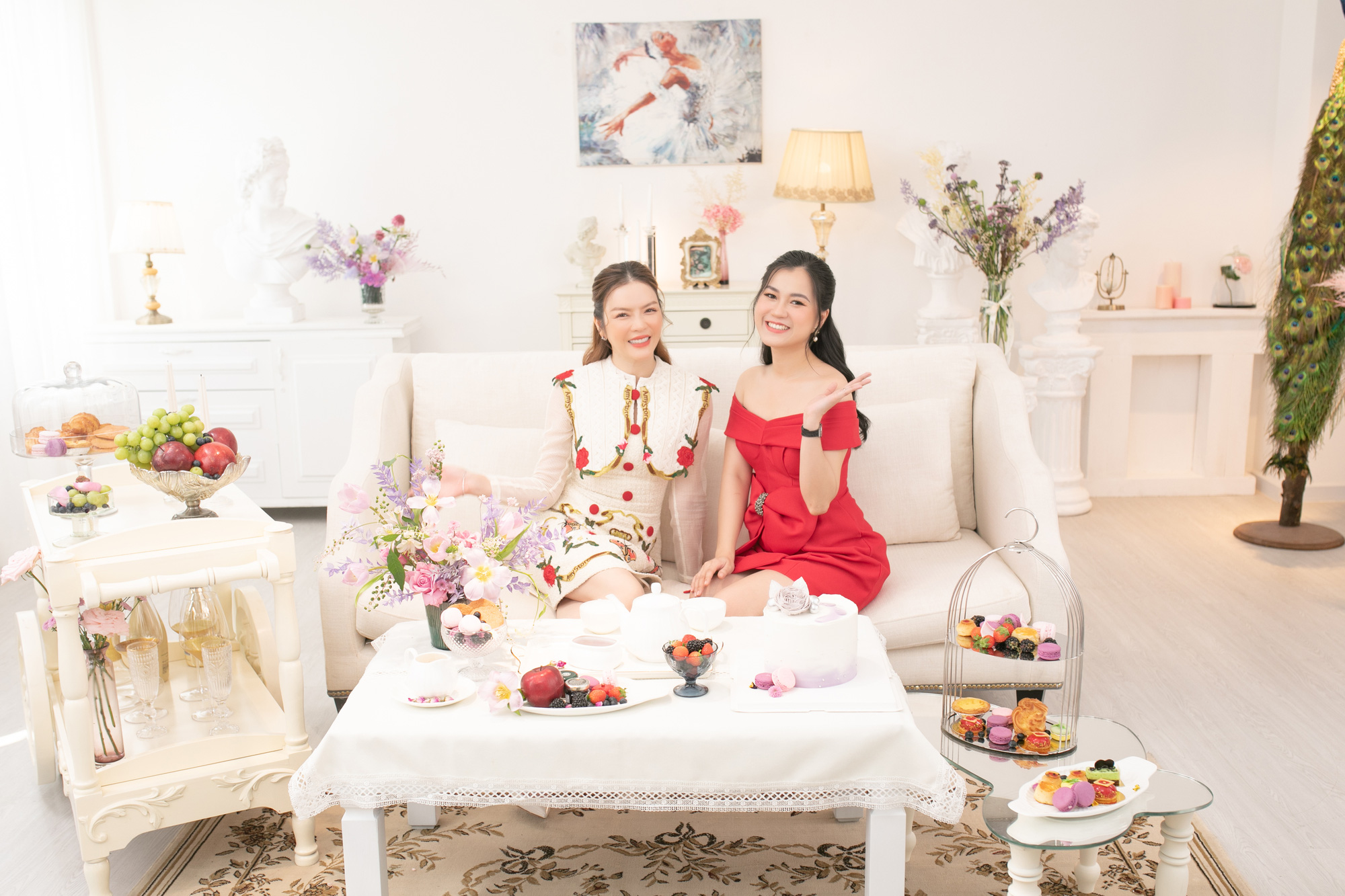 Before that, Lam Vy Da struggled to return to the art of giving birth. Not only is her health poor, but her physique has also changed significantly. However, luck continued to come to the actress when she was wholeheartedly supported by colleagues and friends. In particular, Hua Minh Dat's wife said she was indebted to Truong Giang. "Seeing that I have the ability but no opportunity, Mr. Giang is very sorry. When he has a position in the profession, he finds ways to "pull" me along to earn money to raise children."
Despite having a perfect home, Lam Vy Da revealed that she does not believe in eternal happiness. For 12 years with Hua Minh Dat, the actress has always kept a strong stance, ready to face the storm. She surprised Ly Nha Ky by admitting: "I don't believe anything will last forever. I always keep my attitude, if the worst happens, I will still be the support for my children".
Sharing about her dream when she is old, Hua Minh Dat's wife confided: "I go to work, always thinking to have money to raise children, not looking for glory and fame. I cherish to open a vegetarian restaurant. , or even a vegetarian restaurant and a vegetarian restaurant for 0 dong. By the age of 40, I will give up everything to practice at home."
Photo: NSX
https://kenh14.vn/lam-vy-da-den-nam-40-tuoi-toi-se-buong-bo-moi-thu-de-di-tu-20220410121410358.chn
You are reading the article
"When I'm 40, I'll give up everything to become a monk."

at
Blogtuan.info
– Source:
Kenh14.Vn
– Read the original article
here