In the North of England, there is a beautiful river that winds and weaves through tall trees, rocky beaches and verdant moss-covered rocks that stretch for more than 100km. They call it the Wharfe River.
However, this river has a narrow tributary called the Bolton Strid. It is a small stream with a picturesque appearance, peaceful as a dream but hidden incalculable danger.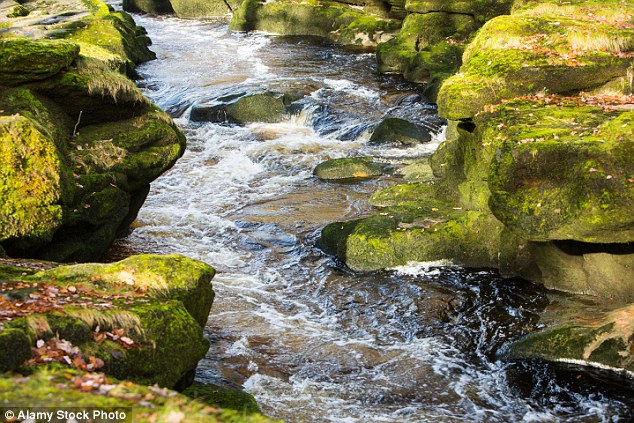 The waters of this stream are so dangerous that if someone slips their foot in the water, the chances of survival are close to zero. Indeed, according to locals, 100% of those who fall into Bolton Strid die – and Many of their bodies were never found.
According to Carolyn Roberts, Professor of the Environment at Gresham College in London, Strid's beauty can easily fool uninformed visitors.
Mr Roberts told The Daily Mail: "Nice rivers can certainly be dangerous to humans, such as the Nile is full of crocodiles, the Zambesi will push you over Victoria Falls, and beware of drinking water from the lower reaches of Colorado. While Strid is also beautiful and looks harmless, it is likened to 'evil with an angel's face'.
The Strid looks shallow from above, Roberts adds, but beneath it lies a vast network of caves and fissures of sedimentary rock that can rip apart a human body hitting them in seconds.
Why is only a creek less than 2m wide so dangerous?
To find out the root cause, go upstream of the stream. Less than 100 meters away, before becoming a "small stream", it was a large river nearly 10 meters wide. It is the Wharfe River that flows through the town of Yorkshire.
But when it reached Bolton Abbey, the river was forced to pass through a narrow rocky crevice, making the water speed and depth of this area terrible, that is the Strid stream. If you look closely, you can see that the rocks on both sides of the stream are watered, causing serious erosion. Hidden beneath the water is an intricate system of caves and tunnels, containing all the water of a large river. No one knows how deep the Strid is.
Many tourists coming here are "fooled" by the gentle beauty of the stream. The 2 banks are also quite close, so some people think they can jump or simply cross. However, according to local people, anyone who accidentally stumbles and falls will lose their life, not even find the body.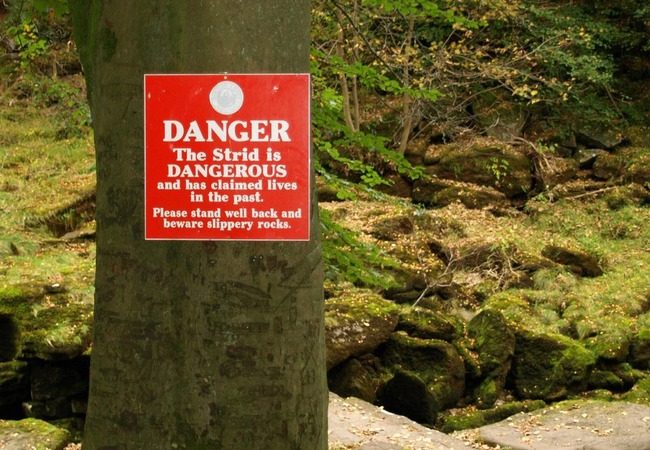 Currently, around the area, there are many signs asking tourists not to get too close to the stream or jump to the other side.
There are still many stories about unfortunate victims who slipped and were mercilessly swallowed by this "angel with an angelic face".
One of the victims was William de Romilly, son of lady Alice de Romilly, who lived nearly 10 centuries ago. The boy slipped when he jumped to the other side of the stream and never came back.
The woman was so grief-stricken that she donated the surrounding land to establish Bolton Abbey. This tragic story was immortalized in the poem "The Force of Prayer" by the great poet William Wordsworth.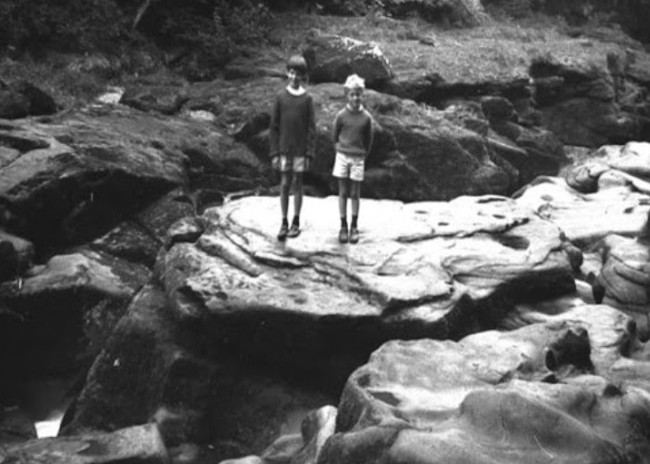 In 1998, a couple on their honeymoon were said to have died together in a stream. In 2010, reported on the tragedy of an 8-year-old boy who slipped and fell into this stream.
Source: Compilation
https://afamily.vn/can-canh-dong-suoi-vi-nhu-con-ac-quy-co-bo-mat-thien-than-dep-me-hoac-long-nguoi-nhung-100- nannhan-roi-la-chet-20220411220902613.chn
You are reading the article
Close-up of the waterfall is like "a demon with an angelic face"

at
Blogtuan.info
– Source:
Afamily.vn
– Read the original article
here