Uncategorized
Cry for half an hour and then stand up to overcome the sadness | Women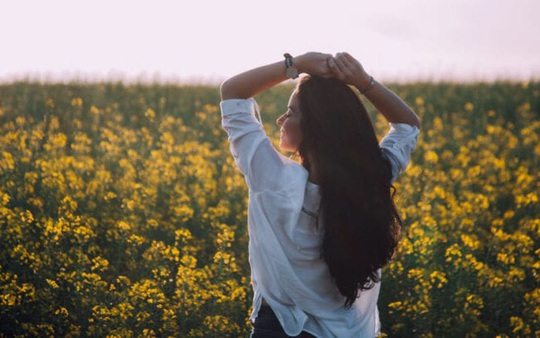 The old marriage taught her to be strong, to be proactive, not to depend or rely on anyone. She had days when she had to swallow tears, swallow her sadness inside. Now, in the face of all sadness, I accept it and calmly overcome it.
A few years ago, when she received the results of a cancer test, the world seemed to collapse in front of her. She burst into tears, her heart aching as if it was strangled. She was extremely scared, thinking more deeply about her children than about herself.
However, she only cried "loudly" for about half an hour and stopped. You know, I can't grieve for long, I have to face the truth. She calmly talked to her children, comforting and reassuring them.
She called 2 close friends just to let them know. Unexpectedly, the two girls took the earliest flight to be with her. She suggested that the two girls do not ask more about her illness, just their presence is warm enough. She arranged to hang out with her friends all day. The whole group of friends dressed up, walked around the city, went to coffee on the sidewalk, went to afternoon tea, went to dinner. She and her friends talked about all sorts of things like young girls in the past but forgot about her illness.
She actively plans the next steps, actively thinks about the worst case scenario. Tried during 3 years of treatment without shedding a single tear, even though the illness ravaged her body at times. Thanks to her optimism and strength, she defeated cancer.
Recently, when she heard her daughter call about her voice no longer as sharp as usual, she had a feeling that she was having a sad situation. It is true that I just broke up with my boyfriend and I feel depressed, feel that life is meaningless. She advised me to stay sad, to cry, to be bored, to brood, to release my sadness by some crazy or cheesy way that helped me ease. However, she also told her son, he must use reason to only allow himself to grieve for the shortest time. When that time expires, please pack all the memorabilia related to your ex and keep it in a hidden corner… At this point, you should let your reason overwhelm your heart, you should look at everything around you, the reels. filming life is always moving, don't bury your feet in one place, don't sit there and be sad…No matter how sad you are, you still have to live… Thanks to your mother's advice, my daughter made it through I can feel my sadness in the shortest amount of time and that experience helps me balance all joys and sorrows when living alone in a foreign country.
You are reading the article
Cry for half an hour and then stand up to overcome the sadness | Women

at
Blogtuan.info
– Source:
nld.com.vn
– Read the original article
here