The recent succession of teen suicides not only warns of study pressure that children are facing, but also raises a series of problems about the relationship between parents and children; The sharing and understanding between adults and children; About mental health care…
Talking to a reporter from VOV2 (VOV), Dr. Hoang Trung Hoc, Dean of the Faculty of Education (Academy of Education Management) said that there is a generation gap that makes children feel pressured, but parents do. deadlock in the care and education of children. In particular, learning goals and methods are one of the clearest manifestations of the generation gap between parents and children.
Hoang Trung Hoc said that the 7X or 8X generation and earlier consider learning as a standard measure of an adult. Learning in that generation is not only about earning a few words to become a person, but also learning to escape poverty and overcome poverty. Even studying is a symbol of a successful person.
However, the perception of young people today is different. A student who finished high school, even just graduated from junior high school, can work in companies that only need unskilled labor with a salary of 7-8 million/month. While people with university degrees and master's degrees can earn only 7-10 million/month. This causes a part of young people to have a change in their concept of learning and success.
"Meanwhile, their parents are still the ones who cherish the word, consider learning as the norm of adults. Parents put academic pressure on children, and children see society in a different light. This leads to contradictions and conflicts in education and learning goals", said Dr. Hoang Trung Hoc.
However, Dr. Hoang Trung Hoc also said that learning pressure is also encountered by every generation. However, the reception of that pressure of each generation of students is different.
"Children are now cared for in more complete material conditions, so it is possible that their ability to overcome difficulties will be more difficult. When the ability to overcome difficulties decreases while the pressure shows signs of increasing, psychological problems will inevitably arise. This also explains why in today's society there are more psychological problems, depression, anxiety and suicidal behaviors among teenagers than in previous generations," said Dr. Hoang Trung Hoc.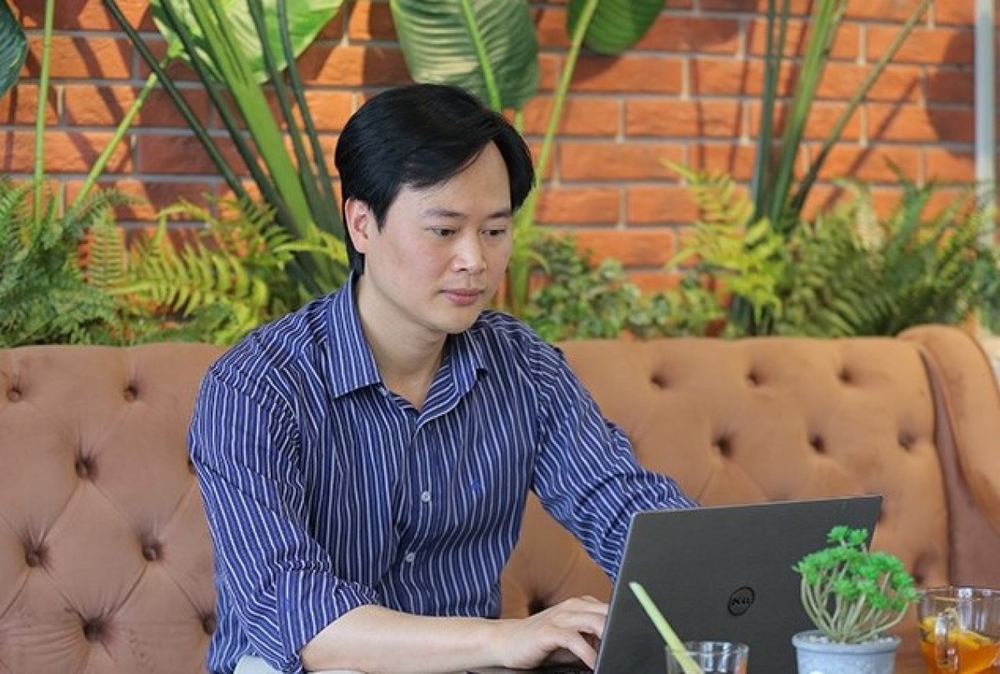 In order to bridge the generation gap, remove the pressure on children as well as parents, to get rid of the deadlock in child care and education, Dr. Hoang Trung Hoc said that adults must change their perception. In it, parents need to understand that learning is necessary for children to grow up, but it is not the only way to success.
Secondly, human capacity is not only attributed to the ability to learn because each person has different capabilities. And thirdly, the ability of students is not only converted to grades.
"Parents have to listen to see if their children have learning ability? What is strength? In which direction should it develop? If they keep cramming and putting pressure on learning that their children are not capable of, it will lead to fatigue for both parents and children, "said Dr. Hoang Trung Hoc.
However, in addition to removing pressure, according to educational psychologist Hoang Trung Trung, parents should also not forget to increase the load on their children by training their ability to face and overcome difficulties: "Never wrap your child in a tangle of silk, gold, gambler… raise your child in accordance with your situation, why raise a child like that. If parents have difficulties, they also let their children feel and overcome difficulties with them, so that in the future, when facing the storms of life, their children will overcome them."
Dr. Hoang Trung Hoc affirmed that, more than book knowledge, what every parent needs to equip their children with are skills, life values, and educating children with kind things to become good people; Educate your child with skills to face difficulties in school and in life that can be overcome. Those are the skills to deal with stress, control emotions, and skills to resolve conflicts and conflicts…/.
You are reading the article
Don't put pressure because learning ability is not only converted to grades

at
Blogtuan.info
– Source:
Soha.vn
– Read the original article
here