Developer Byte Barrel has released a nostalgic FPS game, Forgive Me Father, hoping to find a formula that successfully combines the horror style of HP Lovecraft and the FPS genre that brings thrills in each game. moment. With comic book-inspired visuals, a guitar soundtrack that highlights every ghost and gun sound, and responsive and utterly eye-catching gunfights, Forgive Me Father is truly a game for sure. will satisfy loyal fans of the FPS genre.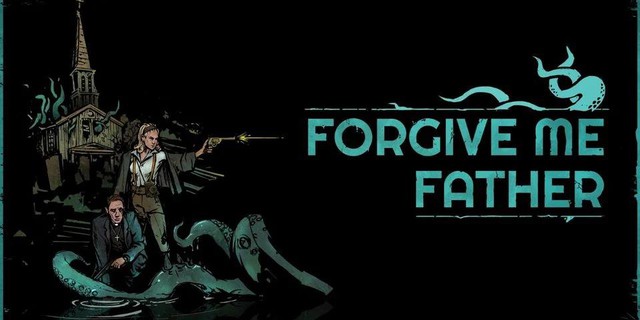 The game opens with the story unfolding like straight out of a visual novel. The introduction is quite simple: a cousin sends a message calling for help when his homeland is threatened by mysterious, dark forces — cryptic voices ringing in everyone's ears, the Dark ghostly figures roam the streets at night — and he can only trust one person. Without wasting a second, the game continued right away with a big bang at the door.
The moment that door opens, a vampire will rush in and players will enjoy the game's extraordinary sound design. Whether it's footsteps, gunfire, weather effects, or groans and screams, everything in Forgive Me Father creates a terrifying atmosphere. Players will travel through office corridors, forests, graveyards and catacombs, among many other diverse locations. The scenery was impressive, the enemy character design even more surprising.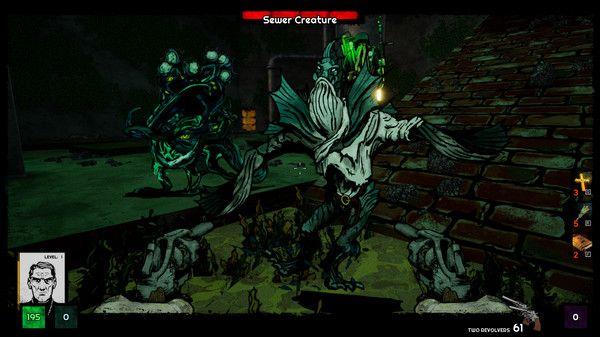 Players will encounter all kinds of monsters, from mermaids to ghouls. Every enemy has certain weaknesses that the player can exploit to their advantage. Some animals also have a "backup head", when one is shot and exploded, they just need to replace the other head and continue to move as if nothing happened. Players can experiment with different weapons to see how they react and kill quickly, or they will be overwhelmed by the number of troops.
Skills can be upgraded, from the character's own abilities, to weapons (increasing the number of bullets). For example, the knife has two types of upgrades: one for sharpening (strengthening) or another for unlocking the ability to throw knives at enemies. Choose one type of upgrade, the other will be lost, this helps players adjust their gameplay without making the game too easy to eat.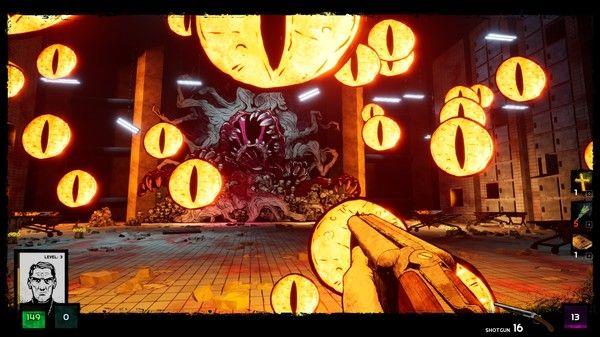 Each level will reveal every little secret of the game and keep the player motivated to explore. In addition to the game's prologue, players will only receive cutscenes after each boss battle, a total of five.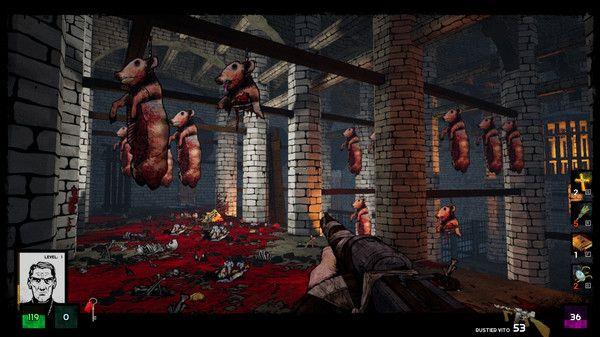 The music and sound in the game also creates a feeling of suffocation, as dark as the horror story of Forgive Me Father, creating a chill for the player. Although there are still some shortcomings in terms of experience, Forgive Me Father is still a worthy choice as a name that an FPS fanatic should not miss.
https://gamek.vn/review-forgive-me-father-trai-nghiem-king-di-hap-dan-danh-cho-fan-fps-20220410165819536.chn
You are reading the article
Exciting horror experience for FPS fans

at
Blogtuan.info
– Source:
gamek.vn
– Read the original article
here