Gia đình
How to process red grouper into delicious dishes of Chi Bao
Red grouper has its own delicious taste that is unmistakable.
Recently, former actor and rich owner Chi Bao showed off a scene enjoying a delicious meal from fish. Actor U50 thanked "boss" Kim Thu and a friend for sending him the fish and had to say, "The fish is so delicious".
The special thing is that Chi Bao's dishes are made from a big red fish that looks quite fancy. With this fish, the actor had a hearty meal consisting of fish soup and steamed fish sprinkled with onions, peanuts, rice paper rolls and accompanying ingredients.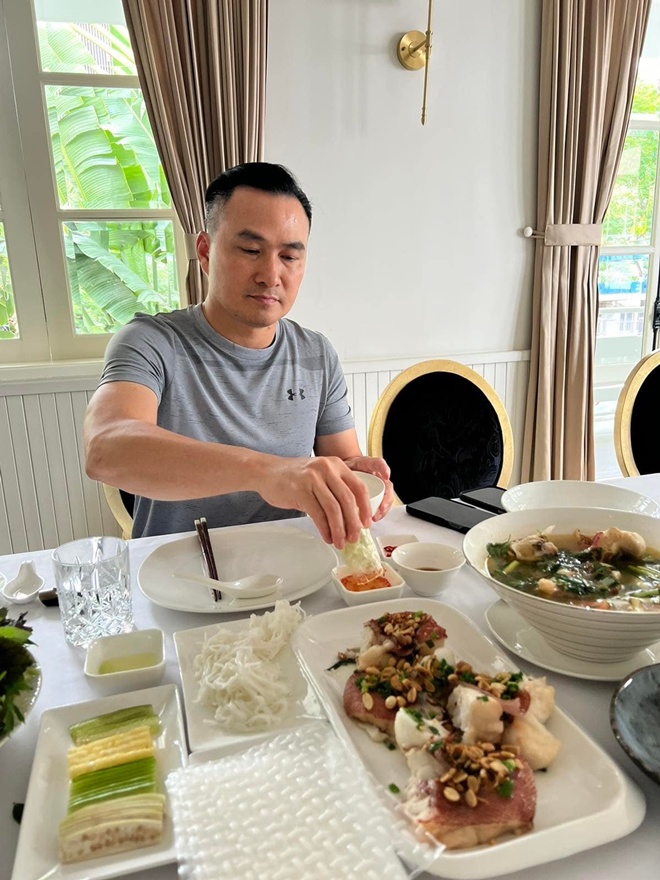 Chi Bao enjoys a hearty meal with steamed fish and rice paper.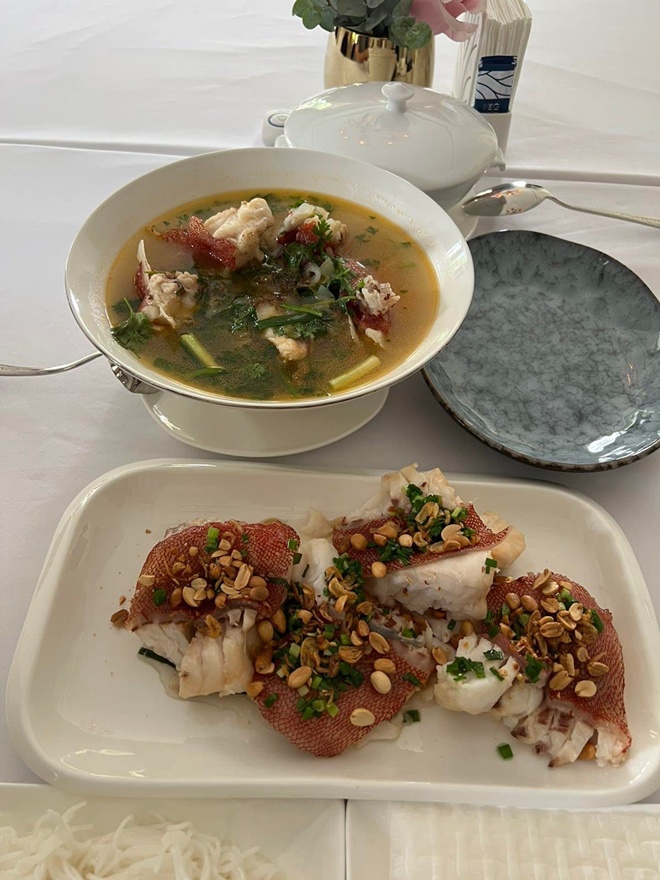 2 dishes that look very delicious from one kind of fish are fish soup and steamed fish. Looking at the fish's skin has a fancy red color, white meat, hunting.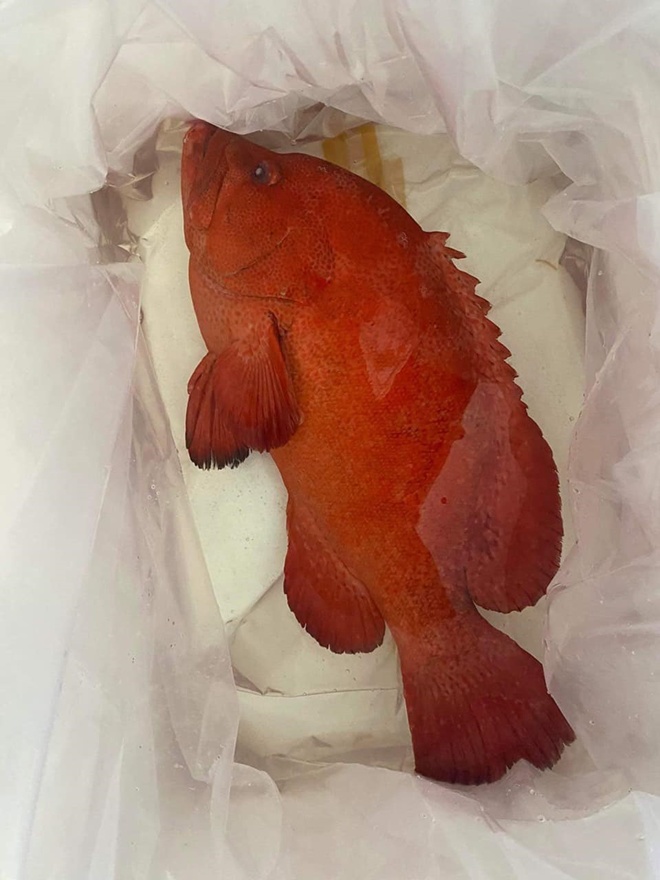 This is the fish used as the main ingredient in the luxurious meal.
Many people recognize this as a red grouper. Many friends have to whisper before Chi Bao's epic meal: "Red grouper can't be eaten", "This grouper is delicious enough", "This fish hides very well but can't escape the teacher. huh", "So attractive, bro"…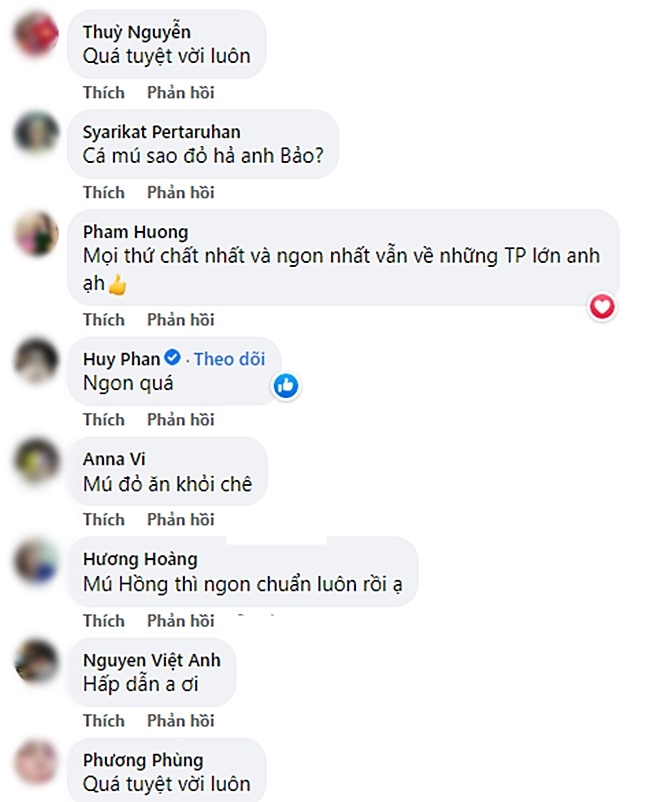 Many people whisper before the delicious dish from Chi Bao's red grouper.
Red grouper is also known as red dot grouper, star grouper. Red grouper is considered a rare fish, only living in coral reefs, caught in the wild, but not farmed like black grouper, tiger grouper and other popular groupers. Red grouper is the tastiest of the grouper family. Red grouper meat has its own delicious taste that is unmistakable, white, tough, and sweet.
For the new fish connoisseur to keep the full ocean flavor. The simpler the processing of red grouper, the less seasoning, the more delicious it is. Because of the nature of fish meat, it is tough and sweet, the skin of the red fish is crispy and crispy, the fish aroma is ecstatic.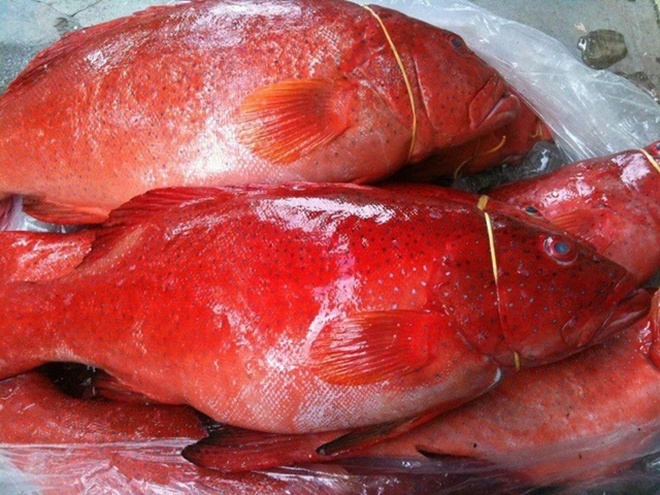 Red grouper is a rare seafood, the most delicious meat among groupers.
Although red grouper is expensive, when processing, every part of the fish from head, meat, bones, skin, tail, to intestines can be processed into very unique dishes. Red grouper head contains many nutrients that can be cooked in hot pot or sour soup, stewed with tofu. The fleshy red grouper body can be steamed, cooked with mushrooms, braised with radish, cooked in porridge or grilled.
The fishtail can be deep-fried and then sautéed with melon, bell pepper, and onion with a strong sour and spicy taste. The tough fish intestines are suitable for making salads or stir-frying vegetables. Red grouper bones are rich in calcium, because they are attached to the body, many people choose to fry the fish body to take advantage of the bones. Grouper bones when fried crispy and chewed golden brown….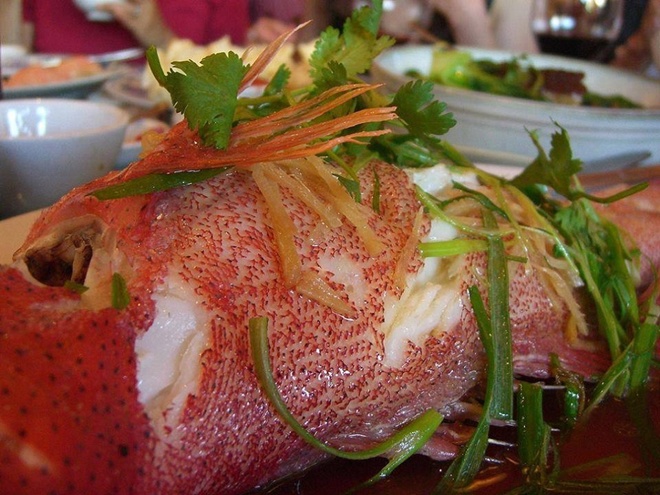 Red grouper can be processed many attractive dishes.
Although the price is expensive, but because red grouper meat is both delicious and rare, the rich Vietnamese still do not regret buying it. The market includes fresh, raw and frozen varieties. The cheapest is the frozen one, about 300,000 VND/kg depending on the size of the fish.
Live grouper ranges from 750,000 VND – more than 1 million VND/kg of 2kg/fish or more. While there are fresh grouper weighing up to several tens of kilograms, many people order it but it is not always available and the price can be up to 2 million VND/kg. Each fish like that amounts to tens of millions of dong.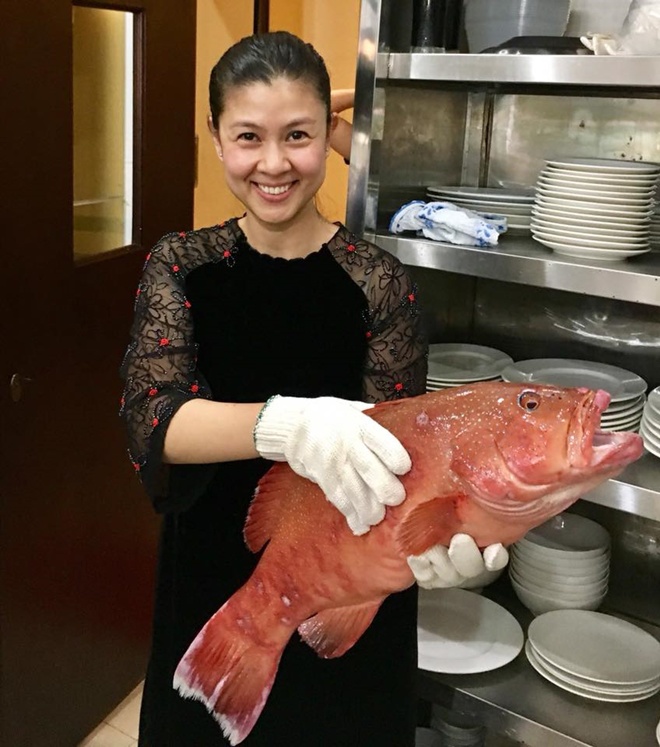 The "boss" Kim Thu, who sent red grouper to Chi Bao, also repeatedly showed off "genuine" dishes with this expensive fish.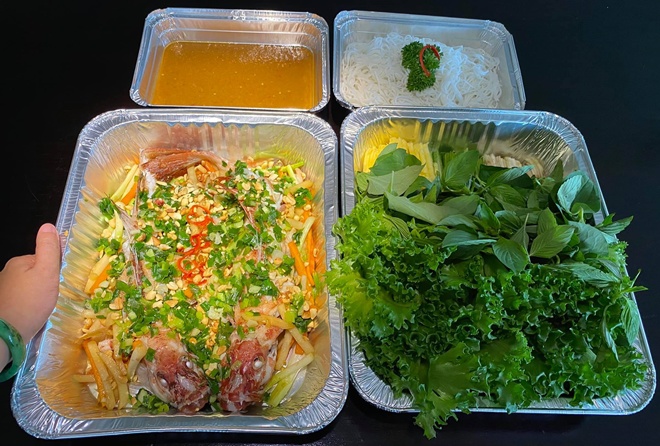 Like steamed red grouper with cassava roots, rolled rice paper, raw vegetables dipped in fish sauce.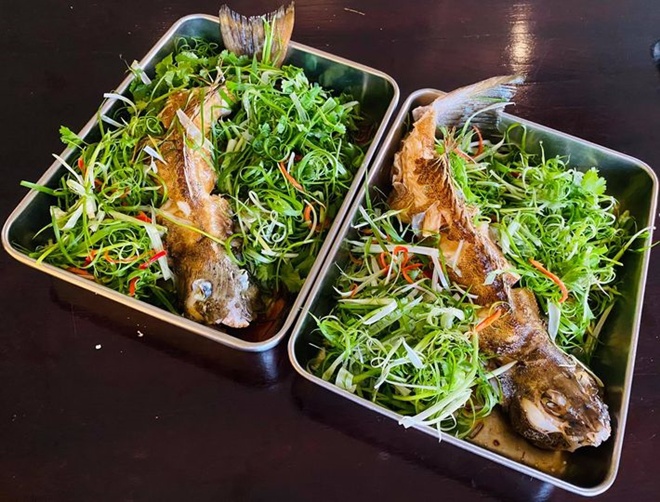 Or Hong Kong steamed Thai red grouper.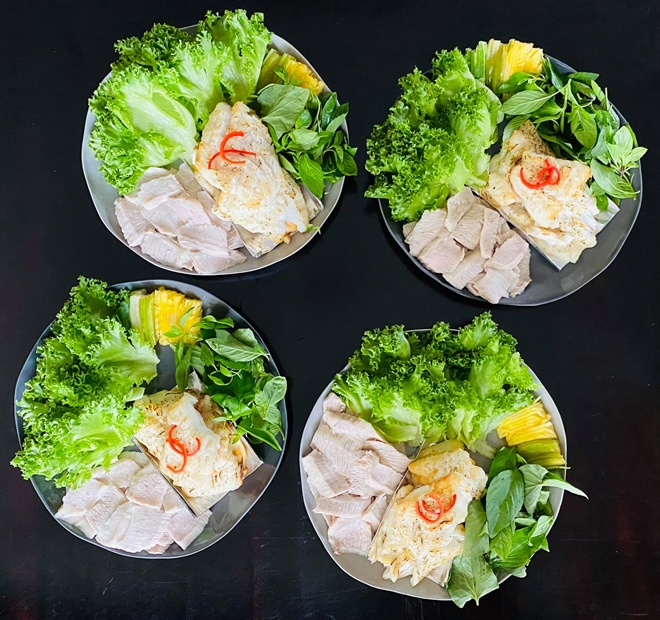 Grilled red grouper fillet with salt and boiled lean meat wrapped in raw vegetable rice paper dipped in sweet and sour fish sauce.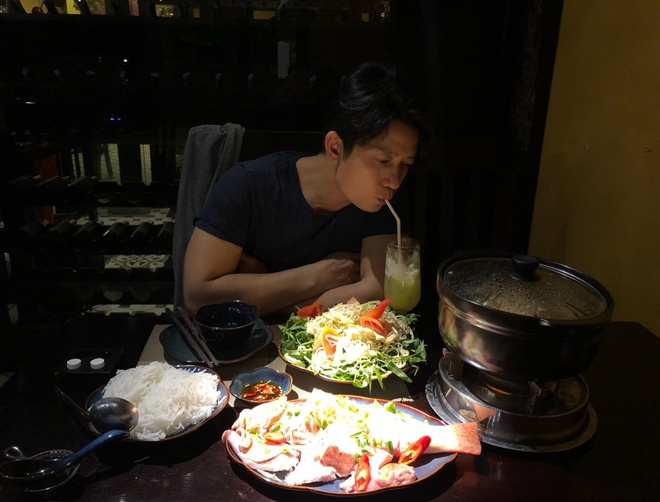 Designer Thuan Viet once had to wear rain and wind to eat Kim Thu's red grouper hotpot.
If you can't afford to buy red grouper, you can also use other cheaper groupers to make steamed grouper with rice paper. Refer to the processing below:
Material
1 grouper (1kg)
Ginger, onion, chili pepper, pepper, fish sauce, salt, sugar, monosodium glutamate and cooking oil.
Processing
Grouper after buying, wash thoroughly with salt. Discard the intestines and wash again.
Cut the segments on the body of salted fish. Marinate salted fish with 2 tablespoons of cooking oil, 2 tablespoons of fish sauce, 1 tablespoon of salt, 2 tablespoons of sugar and 1 tablespoon of MSG, 3 tablespoons of pepper.
Minced onions and peppers. Sliced ​​ginger. Add all the mixture to the fish and mix well, stuffing more ginger in the belly so that the steamed fish is fragrant.
Wait for the fish to absorb 30 minutes, then steam it.
Bring the water to a boil in the steamer and place the marinated fish plate in it. Wait 30 minutes when the fish is cooked, then put it out.
Finished products:
Steamed grouper with ginger is simple, fragrant. You can eat it with steamed rice or a rice paper roll, with a little herbs to dip it in, there's nothing like it.
According to phuuvietnam.vn
You are reading the article
How to process red grouper into delicious dishes of Chi Bao

at
Blogtuan.info
– Source:
infonet.vietnamnet.vn
– Read the original article
here