A father's love for his daughter is always special. The image of a strong but gentle father with a clumsy little princess taking care of her child easily melts many people. Perhaps that's why his family's Tiktok channel (Kazakhstan) quickly attracted millions of likes. The clips revolve around the daily life of a foreign father and his two mixed-race daughters, baby Milana (born in 2016) and baby Monica (born in 2018).
The million-view clip has "cut down" many hearts.
The children are as beautiful as angels, clever and intelligent in their responses. Mr. Bagaudin is handsome, romantic, and takes good care of his children. The clip of a Kazakh father tying his daughter's hair has attracted nearly 7 million views and caused a storm on social networks. Behind the million-view Tiktok channel is the perfect home of the Vietnam – Kazakhstan couple. Although Ms. Tuyet Anh did not appear on the clip, she was the one behind the camera, preparing things for her husband and children and raising a small family.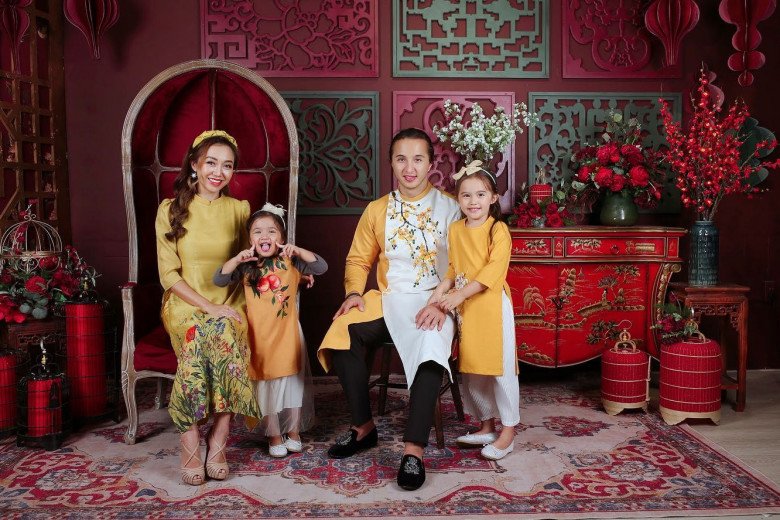 The home of Tuyet Anh and her Kazakh husband.
Once taking care of children alone, now her husband is the father of the nation
Ms. Tuyet Anh has Vietnamese nationality but was born and raised in Russia. She met her husband when they were both studying in Beijing (China). The couple experienced long distance love when Tuyet Anh went to Singapore to study for a master's degree, but faced opposition from her family because Tuyet Anh's parents did not want her daughter to marry a foreign husband. Even for the sake of her family, the Vietnamese girl chose to break up with her lover.
However, when they are not together, they realize that each other is the other half that they are always looking for. After many months of "everyone going their separate ways", Ms. Tuyet Anh decided to listen to her heart and returned to Beijing to find Mr. Bagaudin. The couple took a year to convince their family before moving on to the married life of their dreams. Currently, they have two children in common, living and working in Ho Chi Minh City.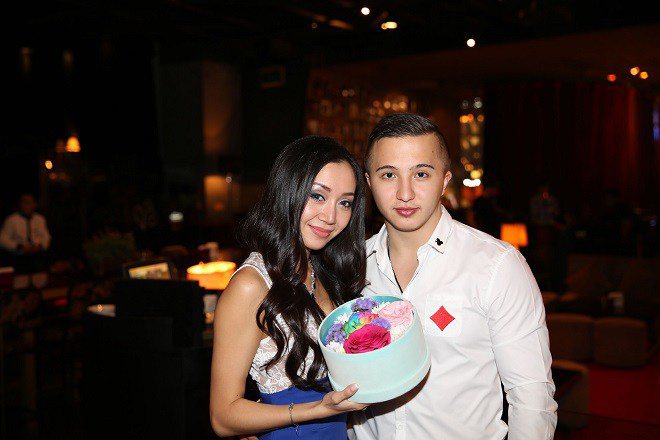 In Tuyet Anh's eyes, Mr. Bagaudin is a romantic person who always brings unexpected joys.
Recalling the time when she heard that she had a baby, Tuyet Anh could not hide her feelings of recovery. "When I heard that I was pregnant, my family and I were very happy. Because Milana is the first grandchild of both the paternal and maternal sides, all the family and relatives are looking forward to the birth of the baby. I am also very worried because I have no experience but fortunately received support from my husband and family", mother of 2 children share.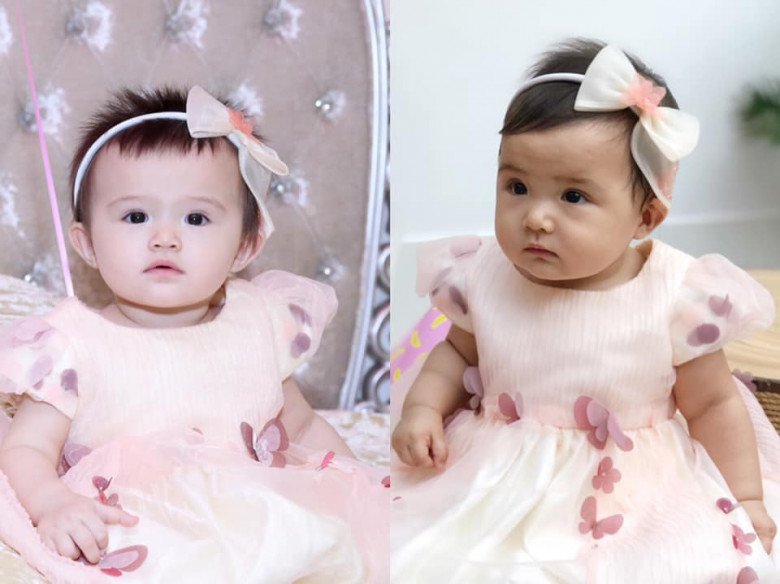 Milana and Monica as children.
Looking at the clips of Mr. Bagaudin meticulously taking care of his daughter, playing in harmony with the children, few people know that the handsome father had a time without any experience. Ms. Tuyet Anh almost took care of the small child by herself. She said: "When I had my first baby, I didn't have any experience, so I did most of the work to take care of the baby myself. But now, I can rest assured that the father and son stay at home to take care of each other."
Over time and having more children helps the foreign father "step up" in taking care of the two princesses. According to Tuyet Anh, when there is no mother, the children listen to their father. "Probably because the mother pampers them, the two children often pamper their mother. When at home with their father, their father exercises more independent character, the two children eat and clean the table by themselves, and after playing with toys, they are also very tidy without needing to be careful. must be reminded", she added.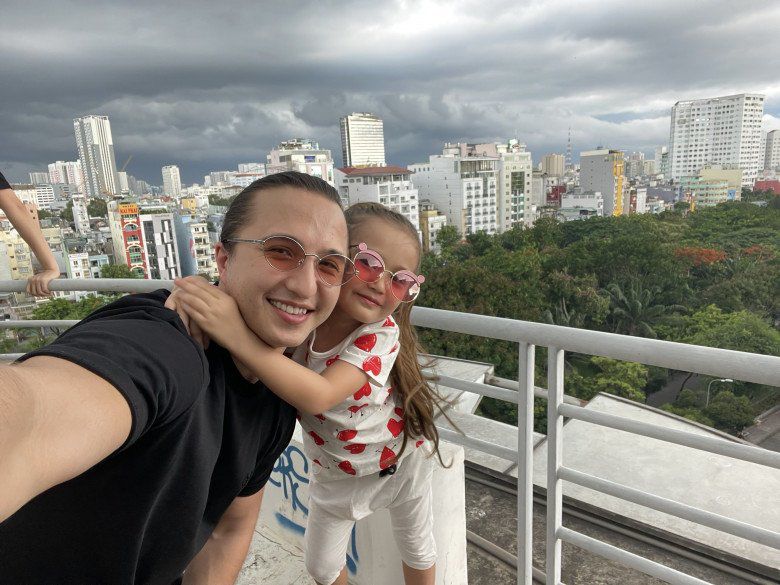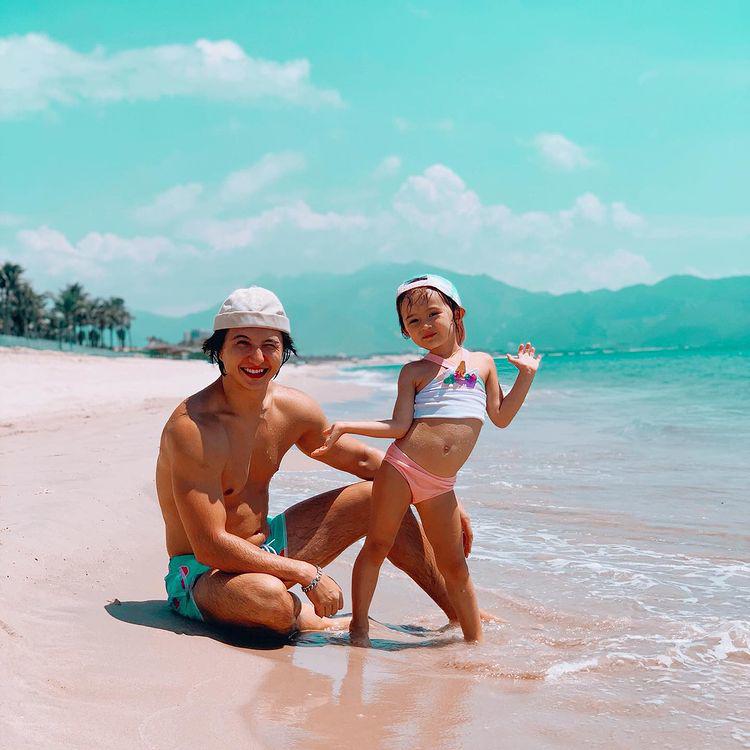 I wonder when many people know my name
Her family started making and posting short videos online during social distancing last year. At first, the whole family just wanted to make some funny videos to keep memories and entertain. After a short time, the family's Tiktok channel attracted a large number of followers. Tuyet Anh and her husband therefore continue to maintain and develop the channel.
The main character in the clips "suck" on social networks is Mr. Bagaudin and 2 lovely mixed-race daughters. Ms. Tuyet Anh said that filming and editing videos is like a way to play with her children, filming and having fun at the same time, so the children cooperated, did not feel pressure but also showed interest in front of the camera. Currently, the children do not understand what "famous" is, and have very innocent questions.
A mother of two says: "There are a few cases where passers-by came to greet their parents and said that they had seen the clip of the family and then praised the two cute babies. After the baby grew up curiously, they asked who the parents were talking to and why they knew their names. Milana. When I explained it to her, she was happy because many people knew my name."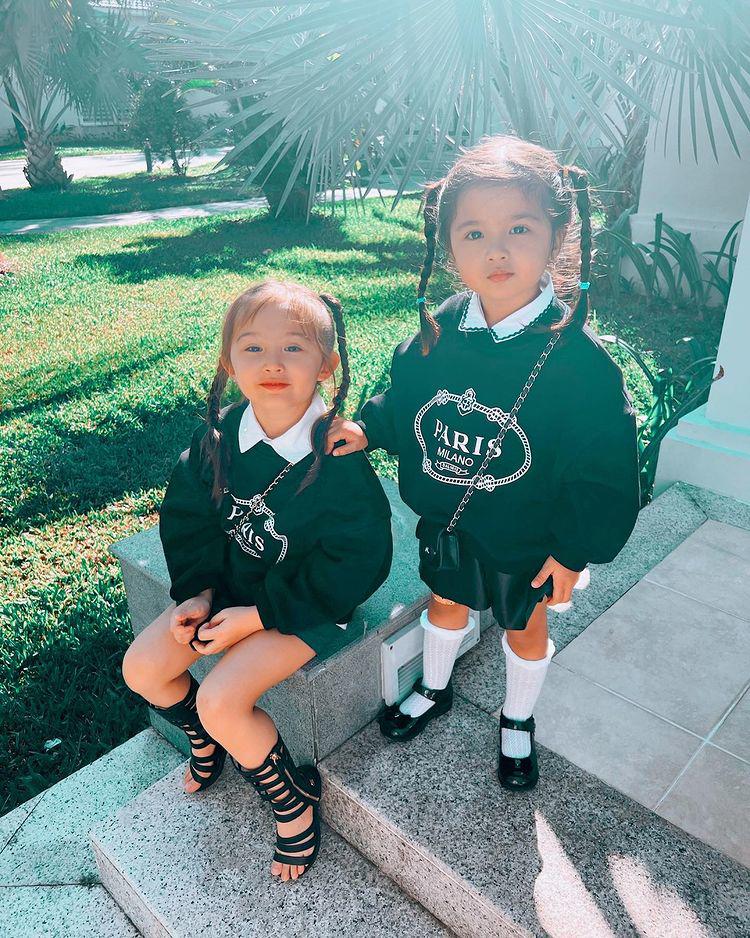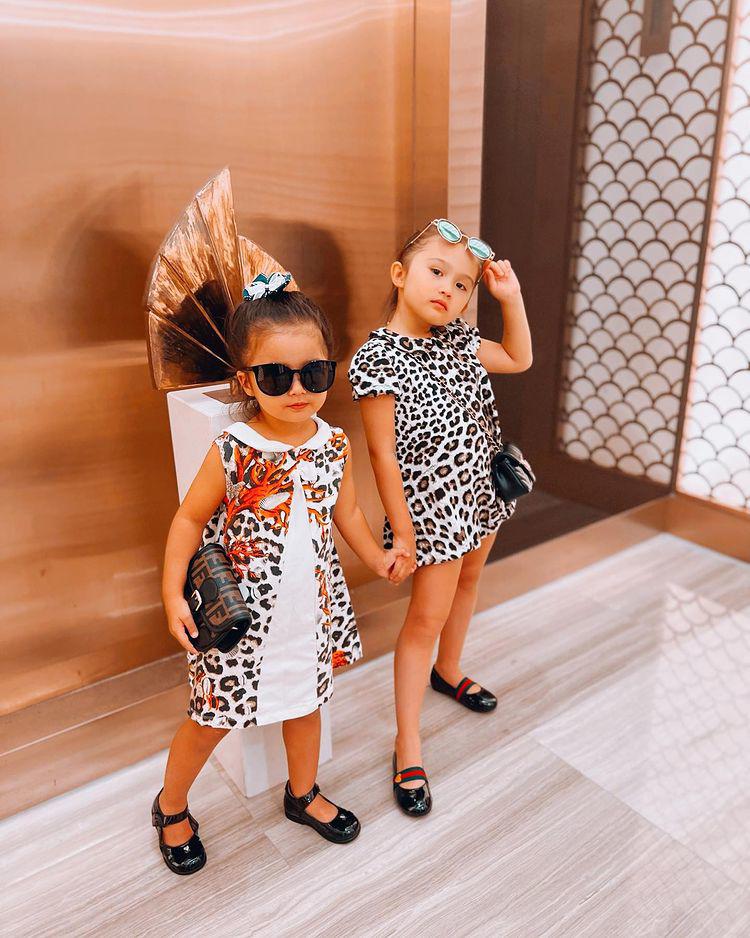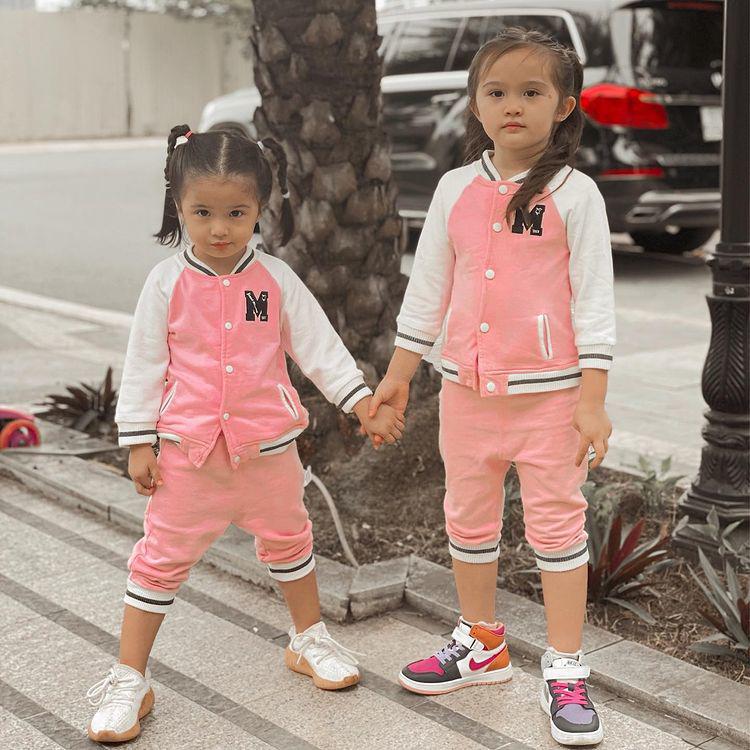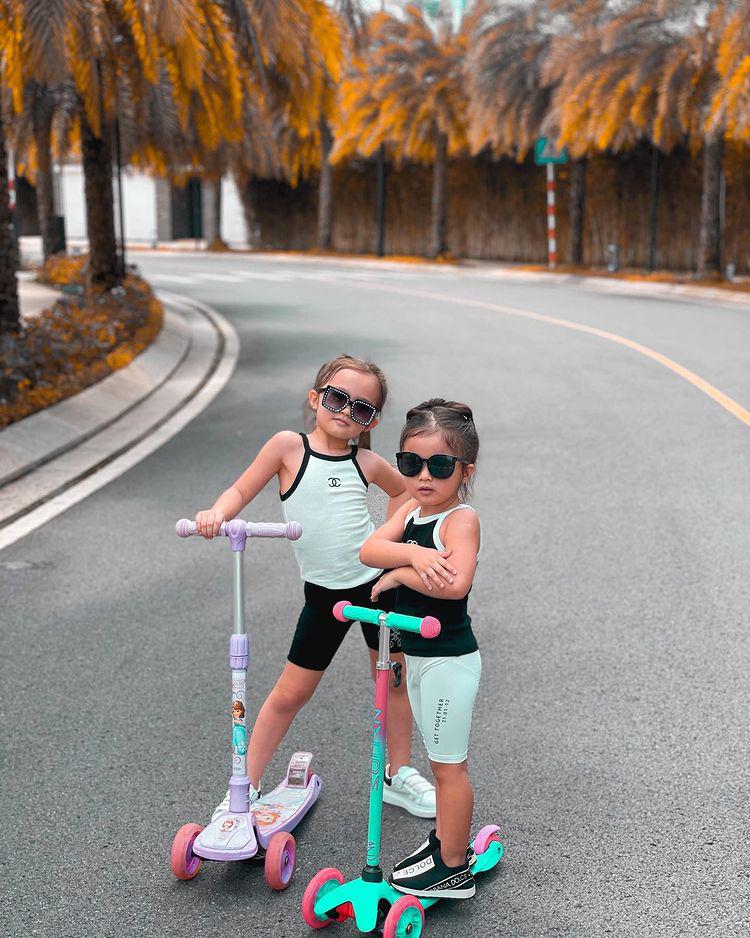 The pair of hybrid angels are as beautiful as dolls.
The children are all bilingual, so they can speak both English and Vietnamese. Ms. Tuyet Anh said that although they are sisters of the same age, Milana and Monica have opposite personalities. The oldest sister Milana is meek, very obedient to her parents and studies hard. At the age of 20 months, Milana could read all the English alphabet and fluently up to 20. She was also shy, so when she went to a strange place, it was not easy to start a conversation with new friends. Monica, on the other hand, is very strong and has a strong personality, so she is also a bit more stubborn. If you don't like something, it's very difficult to convince. However, the youngest brother is very affectionate, always entwined with his mother, having to hug and kiss his mother 10 times a day. "Those moments are the happiest time of mother's day", Ms. Tuyet Anh is pleased to share.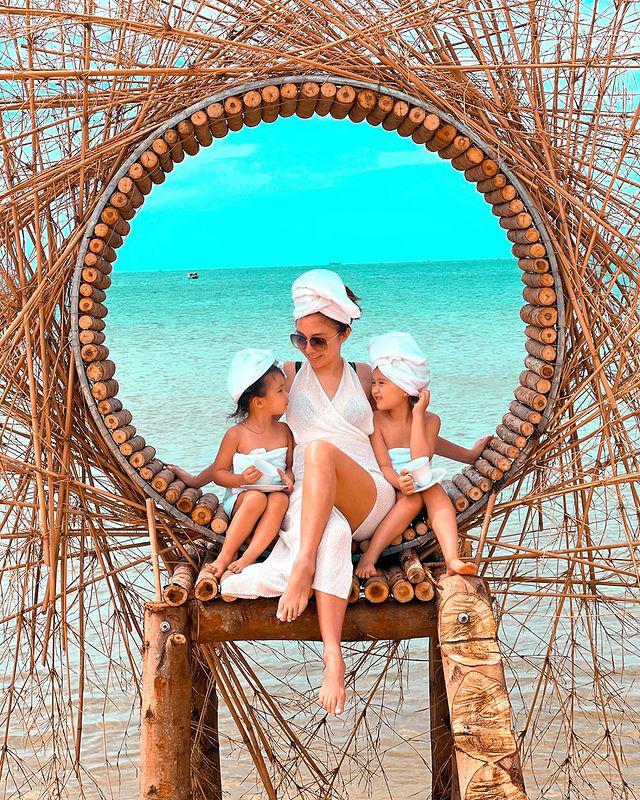 So far, Tuyet Anh is often behind the family's Tiktok clips. In the future, the young mother will appear in front of the camera more.
Experiencing difficulties in love, Ms. Tuyet Anh is now satisfied with her caring husband and obedient children. She and her husband quite agree in raising children, taking care of children meticulously, both as a guide and as a close friend of the lovely hybrid princess.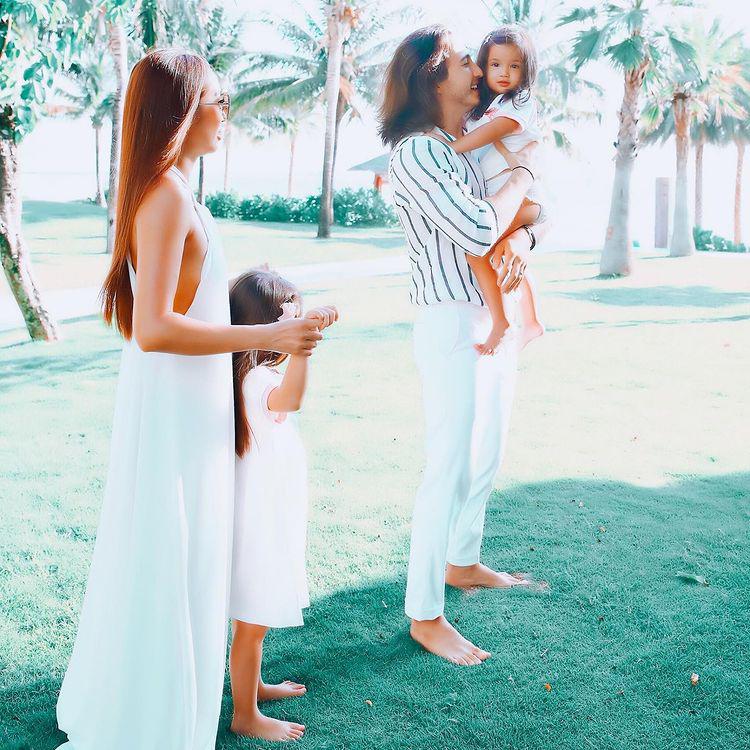 You are reading the article
Marrying a beautiful Kazakh boy, Vietnamese mother has a baby as beautiful as a doll, the scene of her husband taking care of children attracts millions of viewers

at
Blogtuan.info
– Source:
Eva.vn
– Read the original article
here