When it comes to same-sex couples, having a baby is one of the most worrying issues for the family. However, with the increasingly advanced development of medicine, couples in the LGBT community now have many options to have children together. The famous gay couple Mui Xu – Bi Bao is attracting a lot of attention with their "finding children" journey.
Mui Xu and Bi Bao are a famous lesbian couple on social networks.
Mui Xu (real name Ho Quynh Nhi, 26 years old) is known as a Vietnamese-American hotgirl. And Bi Bao (real name To Tran Di Bao, 27 years old) is one of the quite popular faces on social networks with a handsome, cold look and a "heart-stopping" voice. The couple once had a love story "half way around the world" that was popular on social networks. After registering their marriage in the US in May 2018, in mid-2019, Mui Xu and Bi Bao held a wedding in Vietnam.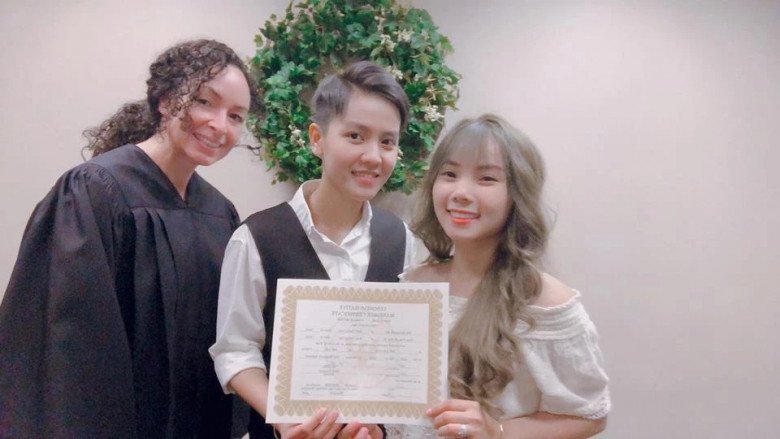 Both have registered their marriage in the US.
After more than 3 years of marriage, Bi Bao and his wife came to an important decision in life when announcing that they were about to have a baby by in vitro fertilization (IVF). The cost of having a baby for Mui Xu and Bi Bao is about 400-500 million VND, it is expected that by the time the baby is born, the number will increase to more than 1 billion VND. On her personal page, Mui Xu regularly updates her journey to in vitro fertilization and attracts a lot of attention. Unfortunately, Bi Bao's husband, because of paperwork problems, could not come to the US to accompany her.
3 years after getting married, the couple embarked on a journey to "find children".
It is known that she decided to implant the sperm of an American man with "genuine" origin. Mui Xu said that in the US, when choosing sperm, you just need to go to the website to choose the desired breed, then interview directly, register and come in person to do the paperwork and procedures. Each visit to the website will cost about 50 USD (about 1.1 million VND) in cost.
"There are many varieties to choose from. I like my child to be a gentle baby, so when I hear the voice, as well as look at the background, this friend's education history is complete. Especially during the interview, the answer that impressed me the most compared to others was when asked "Who is your biggest admirer?", this person answered, "My mother". This impressed me very much. So, Bi Bao and I chose this person to breed." Mui Xu said.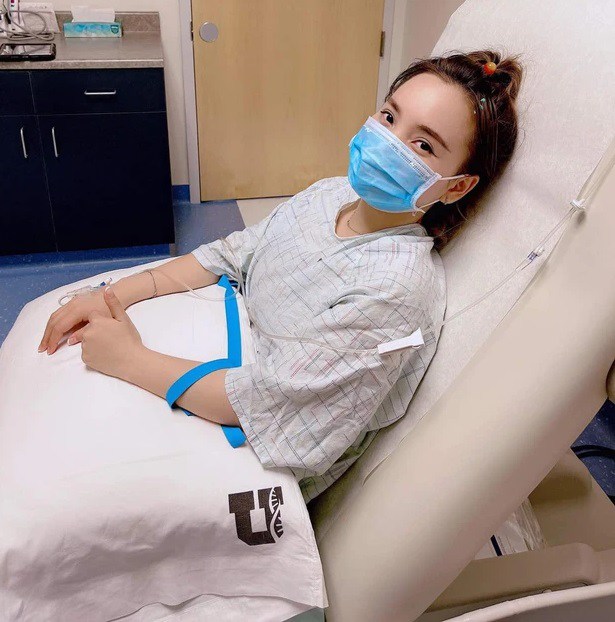 Mui Xu has successfully poked eggs and created embryos.
After obtaining "good seed", Mui Xu moved to the step of poking eggs to create embryos. As a result, the young mother successfully took 16 eggs, implanted 4 embryos and decided to take only two embryos to give birth to the first two girls. Talking about her journey to find her baby, Mui Xu shared that she felt a little sorry for not having a husband by her side, but thinking about her two children was a sadness.
Recently, Bi Bao also constantly updated information, sending his wife to the US to prepare to welcome her daughter: "In a few days, the wife is going to move the baby into her belly. Mui Mui tries hard".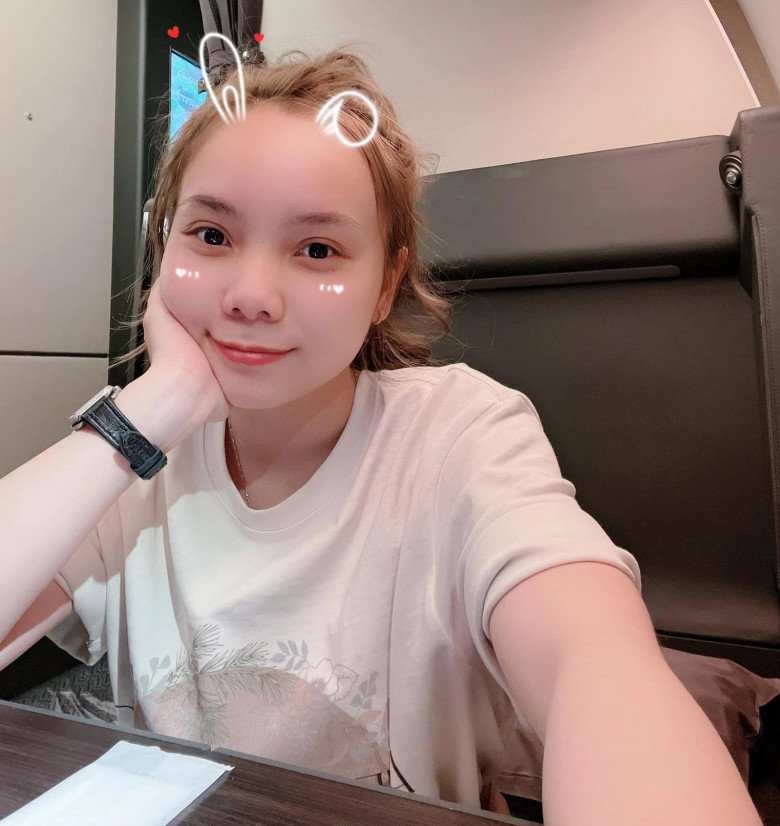 A few days ago, she returned to the US to prepare for embryo transfer.
Many fans have sent their encouragement to the couple Bi Bao – Mui Xu, wishing them both a successful embryo transfer and soon a "little angel" as desired. Mui Xu also promises in the process pregnant My first child and when the angel is born, I will shoot a Vlog to share with everyone.
Options for lesbians who want to have children
A lesbian couple who wants to have children must definitely use someone else's sperm, which can be donated sperm at a bank or from someone they know, depending on the case. After applying for sperm, there are three main ways that lesbian couples can have children, including: insemination through a surrogate, in vitro fertilization (IVF) or intrauterine insemination. (IUI).
– Insemination through a surrogate: Donor sperm will be combined with an egg of one of the two and put into the uterus of the surrogate. This method applies to same-sex couples who have problems with reproductive function and have a high risk of miscarriage.
– In vitro fertilization (IVF): Donor sperm is fertilized with an egg from one of the partners and then injected into the uterus. Choosing who to get pregnant will depend on the health and individual decisions of the same-sex couple.
Intrauterine insemination (IUI): This is a method of injecting sperm into the uterus using a catheter guided through the cervix.
In addition, many foreign lesbian couples also choose to inject their own sperm into the vagina, but the success rate of conception will be lower.
You are reading the article
Saigon lesbian couple choose genuine Western breed, spend billions to transplant children after marriage

at
Blogtuan.info
– Source:
Eva.vn
– Read the original article
here