Thế Giới
Saudi Arabia's move could turn around sanctions against Russia
America wants punish Russiabut the move of Saudi Arabia could turn the tide.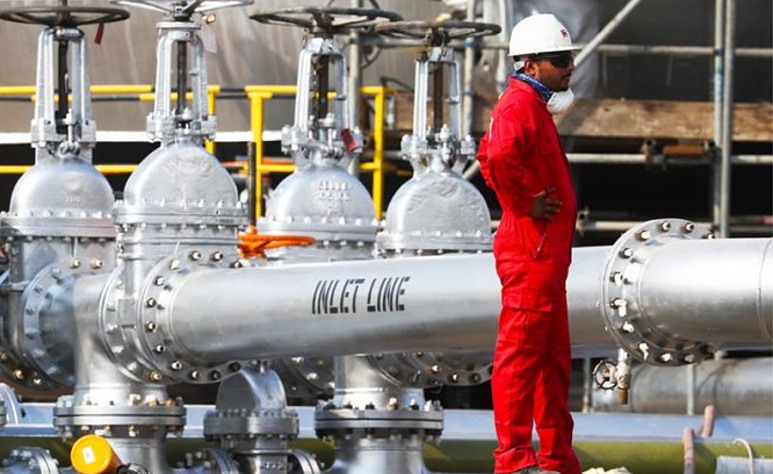 Saudi Arabia raises oil prices
The US wants to hurt Russia more, so it has imposed an embargo on the export of Russian energy resources, while Saudi Arabia, its ally and partner in Middle East policy, has announced an increase oil prices.
Saudi Aramco, the national oil company of the Kingdom of Saudi Arabia, decided to increase the cost of supplying Arab Light oil in May, Bloomberg reported. For Asia – from $4.40 to $9.35 per barrel, the US will pay less – $5.65 per barrel (this is still a record price). In addition, Saudi Aramco also raised prices for other oils: For Asia, it was at least $2.70/barrel, and for the US, $2.20/barrel.
It is worth noting that President Joe Biden tried but was unable to speak to Crown Prince Mohammed bin Salman of Saudi Arabia and Sheikh Mohammed bin Zayed al Nahyan of the United Arab Emirates. And before that, Saudi Aramco refused to increase oil production. Saudi Arabia spoke with Russian President Vladimir Putin and confirmed it will comply with the OPEC+ agreement.
In particular, at the global energy forum held in the UAE, UAE Energy Minister Suhail al-Mazroui reminded that Russian oil is essential for energy markets. According to him, no producer can make up for the amount of oil supplied by Russia.
Russian Deputy Prime Minister Alexander Novak also warned that the imposition of the embargo would cause energy prices to skyrocket. "Russia is the largest supplier of energy resources to world markets, the share of Russia's energy resource exports is about 20%. Obviously, without Russian hydrocarbons, the gas and oil markets would collapse," he said at the end of March. And he predicts the price of oil will increase significantly, up to 300 USD/barrel – if the US and EU reject Russian oil.
At the end of March, oil was trading at an average price slightly above $100. Moreover, it must also be taken into account that the price of gas on the stock exchanges jumped. Although it, after a crazy increase to 3,900 USD per 1,000 cubic meters in early March, has jumped to 1,250 (as of 4.4). But the price is still almost four times more expensive than last spring. In such a situation, the Russian Deputy Prime Minister's words about "market collapse" should be understood in the most direct sense, especially in the long term.
The move of Saudi Arabia shows the prospect of an increase in oil prices. When they lower their prices, they scramble for the market, hoping that the price might fall. And when they increase the price, it means that the market will be short and the price will increase. This relationship has been in the spotlight for a long time, explains Sergey Pikin, director of the Energy Development Fund.
Advantage with Russia
For Russia, rising oil prices is an advantage. Even if Europe imposes an embargo on Russian oil, Russia still has other markets such as Southeast Asia and India. The fact that Saudi Aramco raises the price of its oil to China, Japan, South Korea and India (who account for almost 60% of Saudi Arabia's oil exports) higher than the US will give Russia an added advantage. , and Russia will be able to sell its oil at a discount, but still have an advantage. It is clear that Japan and South Korea are only on par with the US, but India and China are proven partners of Russia.
In addition, there are various cooperation options within the framework of OPEC+. There was a proposal recently from an Arab analyst that Russia supplies its oil to Arab and Arab refineries that would send all of their oil for export. Now, Arab countries leave a part of their oil production to process and serve their own needs, and a part is exported.
If Russian oil replaces the part it keeps "for itself", then with its oil it will be able to replace the segment of the market where Russia's oil supply is limited to its own price. And everyone who participates in this trade will be happy. With this intention of OPEC+, Russia will be able to make even more money.
Russia is an important member of OPEC+, accounting for 14% of world oil production, and without Russia it is impossible to control oil prices. But even outside of OPEC, Russia could find a way to sell its oil. The head of the China Center for Economic and Social Research Andrei Ostrovsky reiterated that China is ready to buy both oil, gas and coal from Russia.
Russian oil in China ranked second in terms of exports. But the country's growing economy needs more and more energy. So China is ready to buy everything that Russia can offer them.
According to him, the Chinese economy survived the pandemic COVID-19 It is more successful than other economies and is actively developing, which means the country is in dire need of energy resources.
You are reading the article
Saudi Arabia's move could turn around sanctions against Russia
at Blogtuan.info – Source: laodong.vn – Read the original article here