Business
"Single move" Phung Thi Nghe scammed a series of giants from North to South
On April 11, the Ho Chi Minh City Police said it was expanding the investigation into the case of Phung Thi Nghe (SN 1986) on the crime of "fraudulent appropriation of property".
"This business is great"
In a denunciation to the Ho Chi Minh City Police, Ms. Truong Bach Tuyet (SN 1964, living in District 7) presented: In 2000, she established an international freight forwarding company, so she was familiar with her husband and wife, NDH, NNL (NDH and NNL). same SN 1974). Mr. H. was then the head of the cargo department at an airline. Later, Ms. Tuyet and her husband lived near Mr. H. and his wife in Phu My Hung urban area (District 7) so they became closer and trusted each other.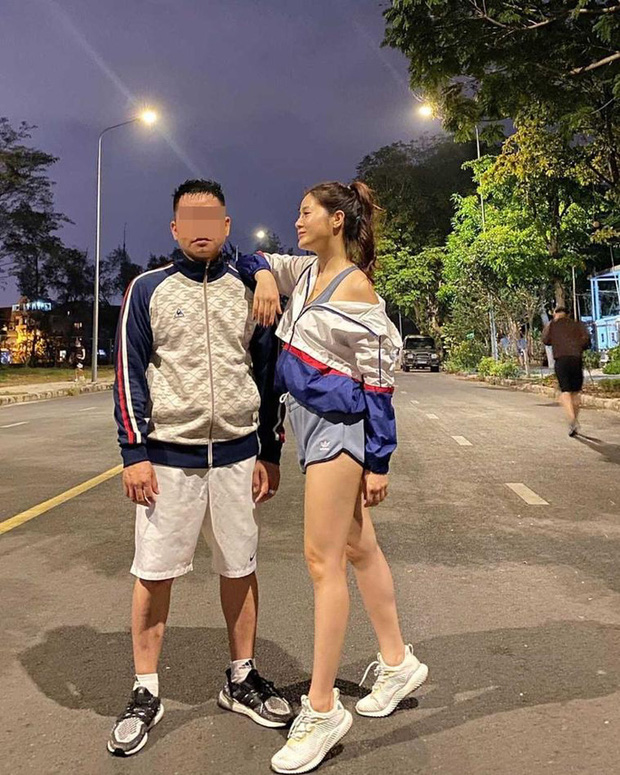 Phung Thi Nghe often shows off her luxurious life
At the end of 2019, Ms. Tuyet said that she was doing land business in Vung Tau, so she asked her close friend if she would join the cooperation. Mrs. L said that she was working together and "this business is very good", but not directly. talk over the phone but have to meet to discuss.
A week later, Mrs. L. met Ms. Tuyet and said she was collaborating with Phung Thi Nghe to do petroleum business and needed 50 billion VND to hold the shipment. Ms. L. said that at the end of the year, Ms. L.'s customer needed money due to maturity in the bank, so she sold it very cheaply and made a high profit.
Ms. L. also committed to refund Ms. Tuyet within 2 weeks with a 5% profit.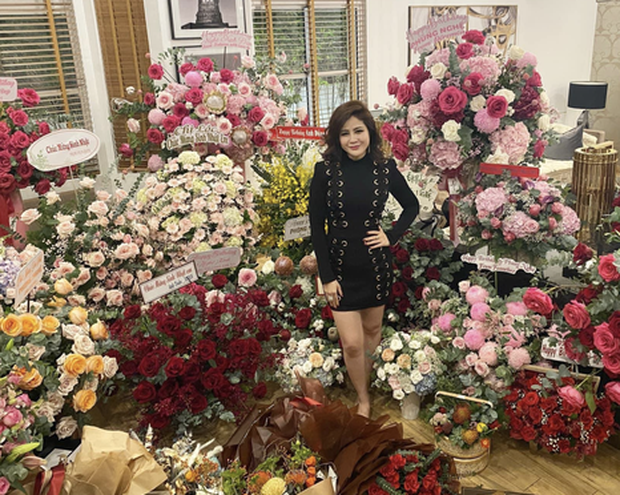 Trusting the couple, Ms. Tuyet transferred to Mrs. L. 50 billion VND. From January 2020 to April 2020, Ms. L. transferred to Ms. Tuyet 11.6 billion dong of profit, but the principal is still "anchored".
Meeting with Phung Thi Nghe
After receiving a huge profit from Ms. L., in early 2020, Ms. L. made an appointment with Ms. Tuyet for coffee and introduced her co-worker, Phung Thi Nghe. Here, Nghe and Mrs. L. said they needed 70 billion VND to hug a second batch of gasoline. These people also said that this batch of gasoline is in urgent need of money, so it is sold very cheaply.
After this meeting, Ms. Tuyet asked about Ms. Nghe's family background. Mrs. L. only said briefly: "Nghe's family lives in Hai Phong and has been in the petroleum business for decades. Nghe's father is very famous in Hai Phong. , is a reputable businessman and the largest petroleum trader in the North. Currently, Nghe has moved to Ho Chi Minh City to live in order to penetrate the southern market. In addition, Nghe's family also operates a currency and foreign exchange business. exchange and currently has a currency exchange chain that stretches across the country."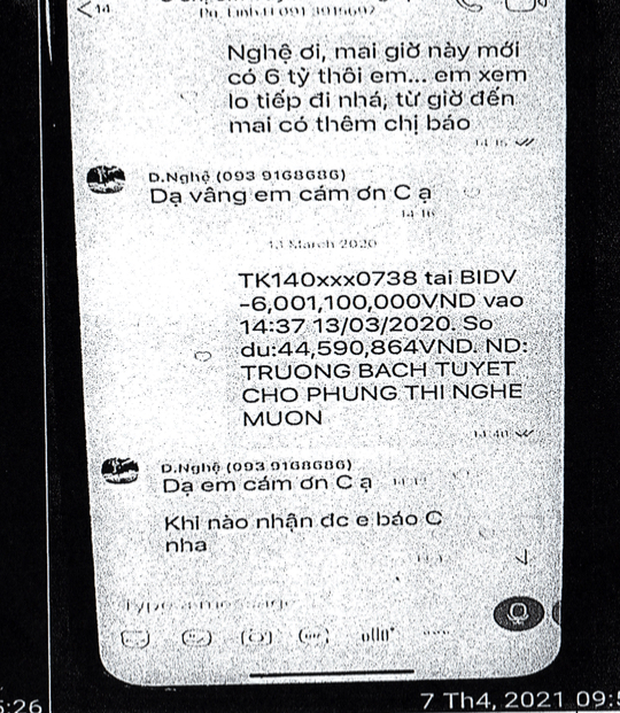 Message exchanged between Nghe and Mrs. Tuyet
In addition, Ms. Tuyet was also told that Nghe's husband's family is a famous Vietnamese family, her parents-in-law returned from school in the Soviet Union, Nghe's husband is the best graduate lawyer in the school and has attended prestigious schools. French, European.
Following the series of days for Ms. Tuyet's trust, Mrs. L. and her husband, Nghe, repeatedly asked Ms. Tuyet to open a foreign currency exchange counter in the airport. At the same time, Ms. L. also told Ms. Tuyet that she had been doing business with Nghe for several years and that Nghe was very reputable. Since then, Ms. Tuyet lent her husband and wife an additional 40 billion VND and shared a profit of 11.5 billion VND; the original amount of 40 billion dong has not yet been paid.
After borrowing Ms. Tuyet 90 billion, Ms. L set up a chat group on social networks to exchange. On March 10, 2020, Ms. L. and Ms. Nghe went to Ms. Tuyet's house to sign a loan of 90 billion VND at the request of Ms. Tuyet.
After this meeting, Ms. Tuyet transferred another 16 billion dong to the account appointed by Ms. L. and Nghe. About this amount of 16 billion dong, Nghe and L. group divided to Ms. Tuyet 1 billion 280 million dong.
Seeing that she received regular interest, from April 14, 2020 to June 16, 2020, Ms. Tuyet transferred to Phung Thi Nghe an additional 88.2 billion VND. Out of 88.2 billion dong, Ms. Nghe and Ms. L. transferred to Ms. Tuyet 51.5 billion of principal (debt of 36.6 billion dong of principal). Therefore, on June 16, 2020, Ms. Nghe confirmed that in addition to the amount of VND 106 billion borrowed, she confirmed to borrow another VND 43.2 billion.
Exploding "big habit" to appropriate hundreds of billions
After confirming the debt, Nghe and Ms. L said that Nghe and her husband are having a project to open "Vietnam Foreign Exchange Bank", needing an additional 300 billion VND. Nghe said that her husband is expected to be the Chairman of the Board of Directors, her husband L. to be the CEO, and Ms. Nghe, Ms. L. and Ms. Tuyet will be members.
After listening, Ms. Tuyet transferred another 90 billion VND.
Thus, at this stage, Ms. Tuyet has transferred to Phung Thi Nghe and her husband, Mrs. L. 239 billion 280 million VND.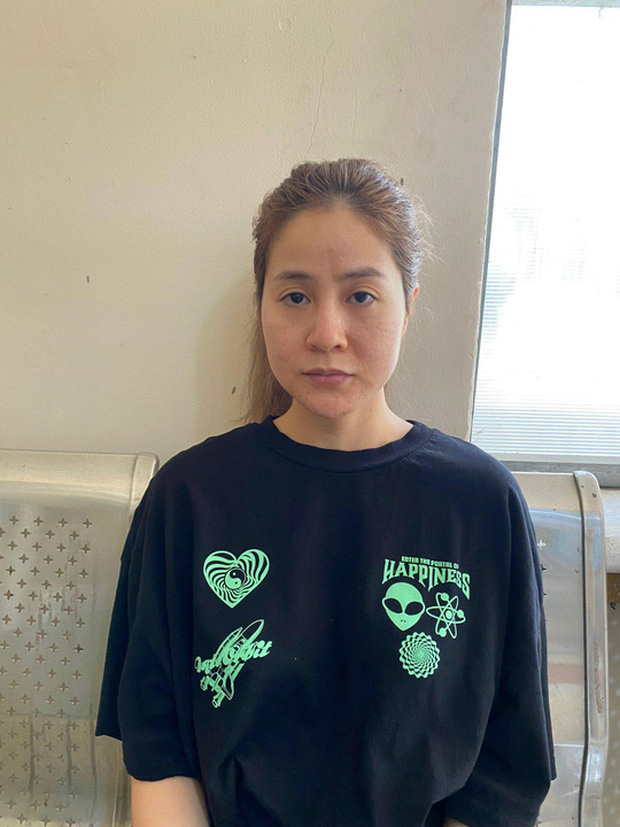 Phung Thi Nghe at the time of arrest
Phung Thi Nghe "exploded" acquainted with people with great positions and constantly texted Ms. Tuyet such as: "I am in a meeting at the State Bank of Vietnam", "Today I have dinner with Mr. Hung", "I am going to fly next week. went to Hanoi to receive a license", "I am working with a lawyer on proving that the cash flow in banking is clean money"…
Ms. Tuyet told the police from July 2020 to the end of 2020, the cash flow back and forth was about 400 billion VND. Finally, Phung Thi Nghe said that due to a quarrel with her husband, Nghe's family had a background problem, so they could not stand a license to open a bank but "priority" for Ms. Tuyet to hold the position of Chairman of the Board of Directors, and at the same time, Nghe sent her children. Tuyet's brother went to an apprentice bank to run it later.
When urged Nghe to take care of the license to open a bank, Nghe just said "coming soon". Due to the signs of fraud, Ms. Tuyet made a loan by Nghe with an amount of 260 billion VND and sent an application to the Ho Chi Minh City Police.
In addition to Ms. Truong Bach Tuyet, Phung Thi Nghe also cheated Mr. LTT and Mrs. PTHH (both living in Hai Duong province) with an amount of 170 billion VND. Mr. T. and Mrs. H. because they trusted Nghe too much, they sold all their assets, contributed capital to the petroleum business, and opened a bank. Besides, Mr. CXV (living in District 1) was also cheated by Nghe with VND 27.6 billion for the reason of opening a bank.
You are reading the article
"Single move" Phung Thi Nghe scammed a series of giants from North to South

at
Blogtuan.info
– Source:
cafebiz.vn
– Read the original article
here