Giải trí
The female MC who was proposed to on the plane is more beautiful than when she went to the Miss-Beauty contest
Pham Ngoc Ha My is one of the outstanding contestants of the Miss Vietnam 2018 contest thanks to her impressive body after losing 19kg.
Pham Ngoc Ha My was born in 1996, famous on social networks when her husband "tech millionaire" Hung Dinh proposed on the plane in June 2021. She used to be MC, BTV led financial programs, economy like Money Weekly on VTV24. Not only possessing a beautiful face, Ha My is also impressed by her sexy body. She also entered the top 15 of Miss Vietnam 2018. In 2017, she was honored to choose to give flowers to President Donald Trump when he visited Vietnam in November 2017.
Pham Ngoc Ha My is one of the outstanding contestants of the Miss Vietnam 2018 contest thanks to her beautiful face and remarkable foreign language ability.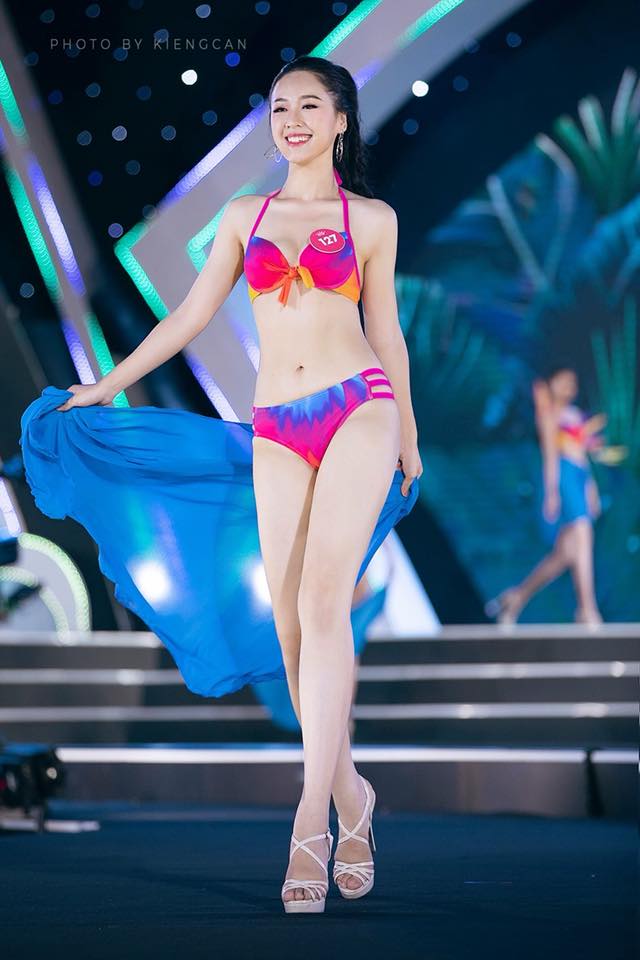 She has an impressive height with a sexy body and a sunny smile.
The proposal on the plane of her and her husband "tech millionaire" quickly "fevered" the internet.
Recently, in a Vlog, Ha My revealed that currently, she has quit her job at the station. Although she is very grateful for her time working at VTV, she has found a new direction for herself. Accordingly, she will hold the position of CEO for a blockchain project. This is also the project that she will be working on with her fiancé.
"If people ask me if I have regrets, the answer is yes. I had my own show, interacted with the audience and received everyone's love. I left and left a baby. However, sometimes we have to make such sacrifices to aim for higher and greater purposes, "she confided.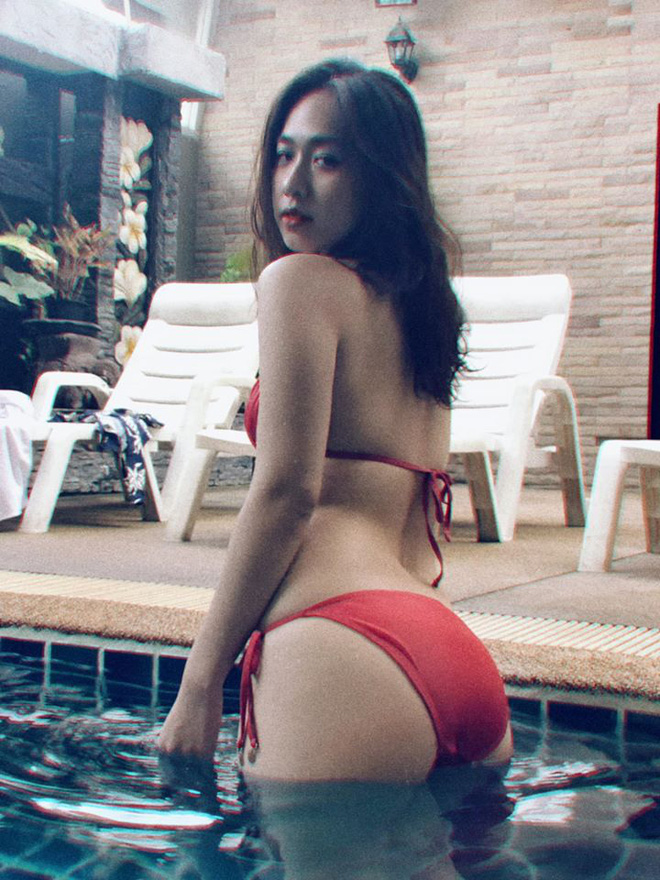 Ha My's beautiful "eye-catching" body is revealed more clearly when wearing a bikini.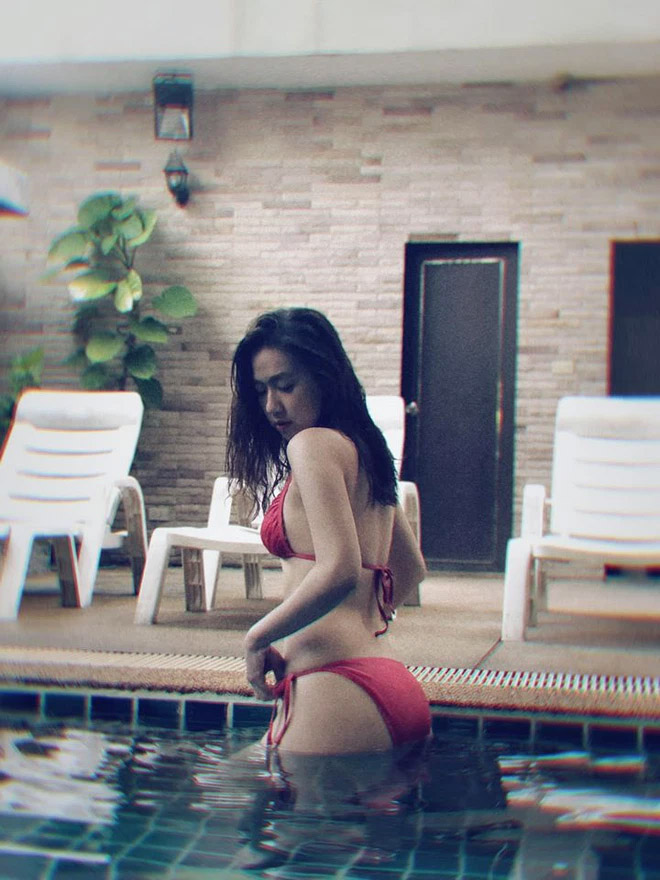 In addition, Ha My also revealed that she was pregnant with her first baby in the 4th month. At the time of the beauty pageant, although she did not have a sharp face, Ha My scored because of her Asian beauty. Her beauty is commented to have many similarities with Miss Ngo Phuong Lan. She has a height of 1m73 and three measurements of 83-62-94 cm. But few people know, in the summer of 2017, she used to weigh 83kg. So before going to the beauty contest, she had to work hard to lose 19kg.
Sharing about this, she affirmed that she was not afraid that her unsightly image would be discussed. Ha My affirmed: "I am not ashamed of what belongs to the past because it is a part of me, a part of who I am. Also by looking back at past images, I feel that I am more fortunate. Many people are already beautiful."
For pregnant women, there will be a significant change in weight, especially those who gain too much weight at this time, it will be difficult to regain their shape after giving birth, especially the waist is no longer slim. like a girl. On the other hand, many doctors also advise, pregnant women should not gain too much weight and to control weight effectively, mothers can divide their food portions to better control the amount of calories ingested. body.
Currently, Ha My is 4 months pregnant with her first child.
Besides, to ensure adequate nutrients, you should use some necessary vitamins under the direction of your doctor. Combine with foods rich in protein and 300cal of energy as well as folic acid, vitamin B12, calcium, vitamin D,… such as milk, cereals, yogurt, eggs, spinach,…
Exercising during pregnancy is also a way to control weight for pregnant women. Some exercises that you can practice such as: yoga for pregnant women, swimming, walking… However, before practicing, you should consult your doctor and a trainer for pregnant women because there are some schools. Pregnant women are indicated not to exercise too much.
You are reading the article
The female MC who was proposed to on the plane is more beautiful than when she went to the Miss-Beauty contest

at
Blogtuan.info
– Source:
24h.com.vn
– Read the original article
here