Most of the Vietnamese rich-kid are oriented to a sexy and sexy style, rare among them, Chloe Nguyen is famous for her gentle but no less luxurious style. She is the daughter of the owner of a hotel – restaurant complex in the "golden land" area of ​​​​Phu My Hung, District 7. According to revealed sources, this complex has been invested with more than 30 million USD equivalent to about 700 billion VND. Therefore, people often favorably give the rich-kid the name "white castle lady".
Chloe Nguyen real name is Nguyen Cao Quynh Anh, born in 1997.
She currently owns a social platform with nearly 450k followers on Instagram and nearly 400k subscribers on YouTube, Chloe is a face favored by many high-end fashion and cosmetics brands. Being a connoisseur in the beauty industry is like that, but recently, Chloe made fans panic with a terrifying sharing on her instagram story.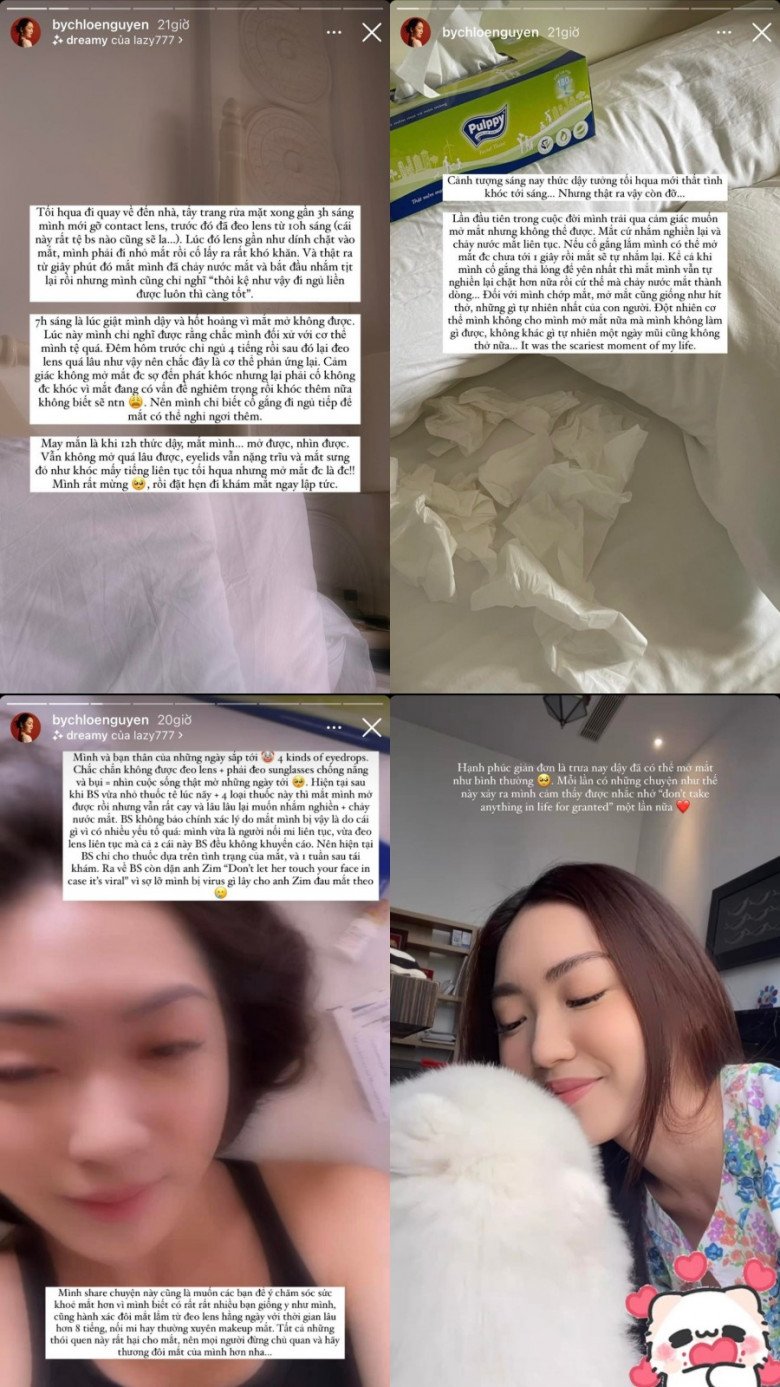 She had an accident with her eyeglasses, plus eyelash extensions made her eyes unable to open. The beauty blogger was overjoyed because her eyes can now be reopened even though they have not fully recovered.
Like many other famous stars and KOLs, Chloe Nguyen has a dense makeup frequency. Her concepts are often beauty, product advertising, so the makeup layout is high. The face wants to be attractive, charismatic, indispensable for a pair of eye lenses. The lens has been a familiar beauty and eye makeup item for many women, however, if neglected in its use, the consequences can be as terrifying as the rich-kid girl.
Chloe shared: "Last night, I went back home, removed my makeup, washed my face, and after almost 3 am, I took off the contact lens, before that I had been wearing the lens since 10 am (this is so bad, every doctor will yell…). At that time, the lens was almost stuck to my eyes, I had to put drops and tried to take it out, and actually, from that moment, my eyes started to shed tears and started to close but I just couldn't. think "it's okay, it's better to go to sleep immediately".
7 am is the time to wake up and panic because the eyes can not be opened. At this point, I can only think that I must be treating my body badly. I only slept for 4 hours the night before and then put my lenses on for so long, so this must be my body's reaction. The feeling of not being able to open your eyes is scared to tears, but you have to try not to cry because your eyes are having serious problems and then cry more and don't know what to do. So I just try to go back to sleep so that my eyes can rest more."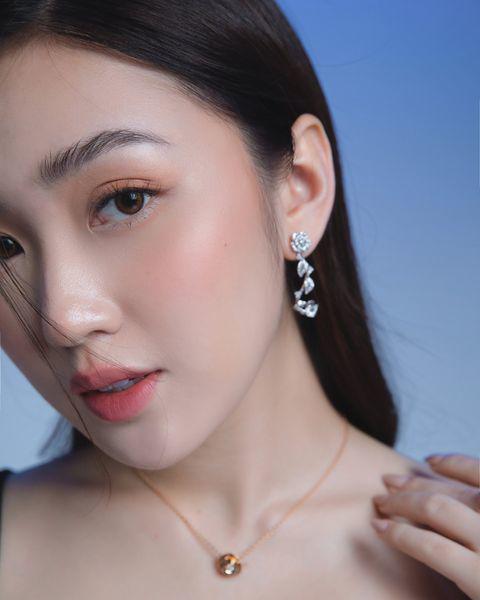 Because of wearing contact lenses for a long time, rich-kid couldn't open his eyes. She added, after a few hours andI couldn't open it for too long, my eyelids were still heavy and my eyes were red and swollen like crying for several hours.
Sharing more about the terrifying scene that night, Beauty Blogger sobbed: "For the first time in my life, I experienced the feeling that I wanted to open my eyes but couldn't. My eyes kept closing and tearing constantly. If I try really hard, I can open my eyes for less than 1 second and then my eyes will disappear. Even when I try to relax as much as possible, my eyes still grind themselves even more tightly and just like that, the tears flow…
For me blinking, opening my eyes is like breathing, the most natural thing in human life. Suddenly, my body won't let me open my eyes anymore and I can't do anything, just like a natural day, my nose can't either. It was the scariest experience of my life."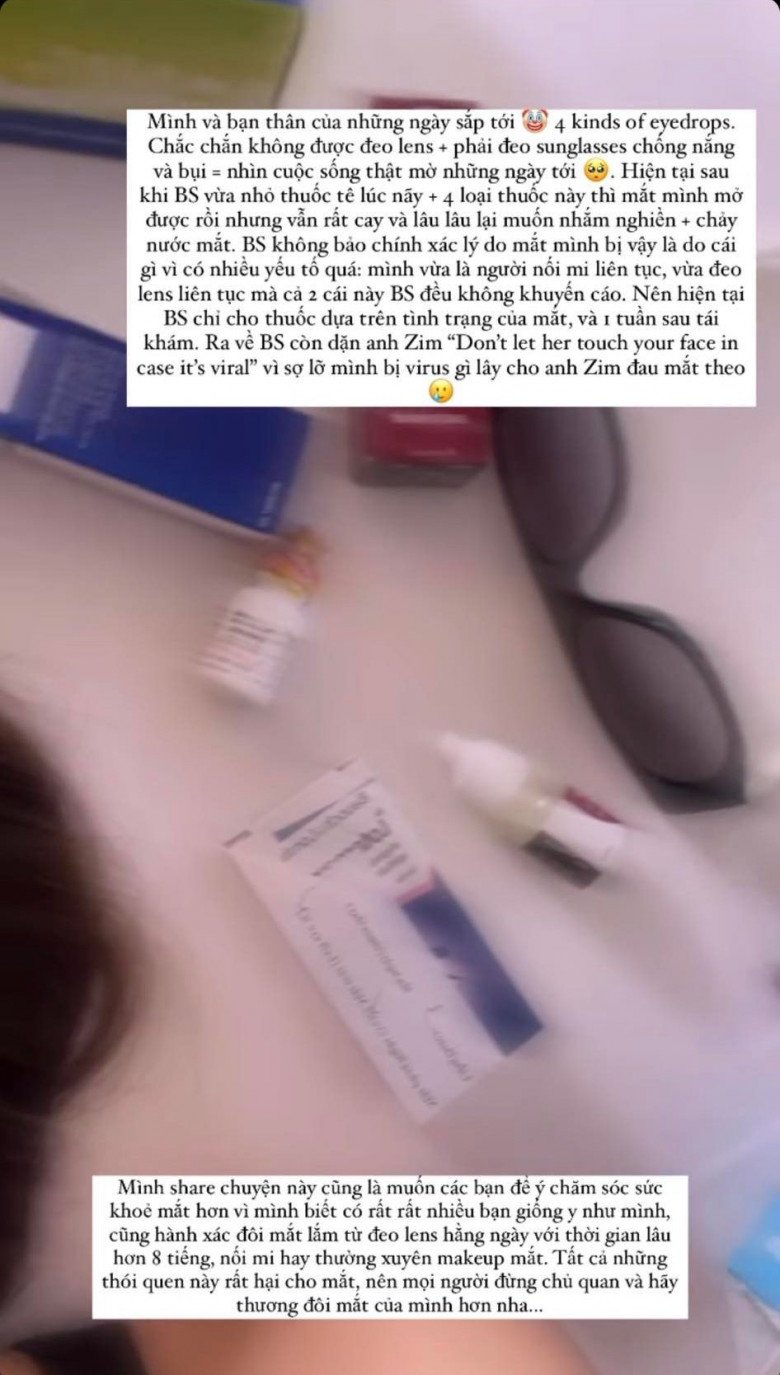 After going to the doctor, she was prescribed drops and told to take good care of her eyes.
Her doctor said that her eye condition could be caused by many reasons, including wearing contact lenses and eyelash extensions continuously. She was forced to use 4 drops to restore her eyes, not to wear contact lenses, and to wear sunglasses to protect against sunlight and dust when going out.
Chloe said that she shared this story to remind many more friends that they also have a daily routine of "mortifying their eyes". Do not wear contact lenses for more than 8 hours, or apply eyelash extensions or make-up that can damage your eyes.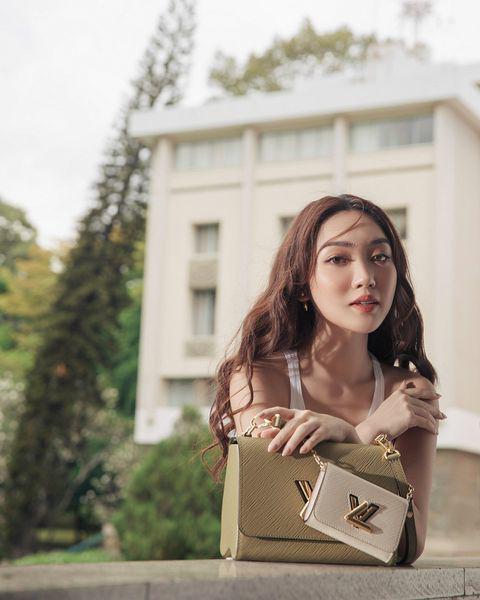 Besides, changing the soaking water and cleaning the eye lens tray regularly is also something women should pay attention to.
You are reading the article
The lady of the 700 billion castle in District 7 can't open her eyes because she constantly wears lenses and eyelash extensions

at
Blogtuan.info
– Source:
Eva.vn
– Read the original article
here