America is disappointed in India
It all started with India repeatedly abstaining from UN resolutions on the Ukraine crisis, prompting White House Press Secretary Jen Psaki to call India a "pro-Russian" practice of neutrality. ".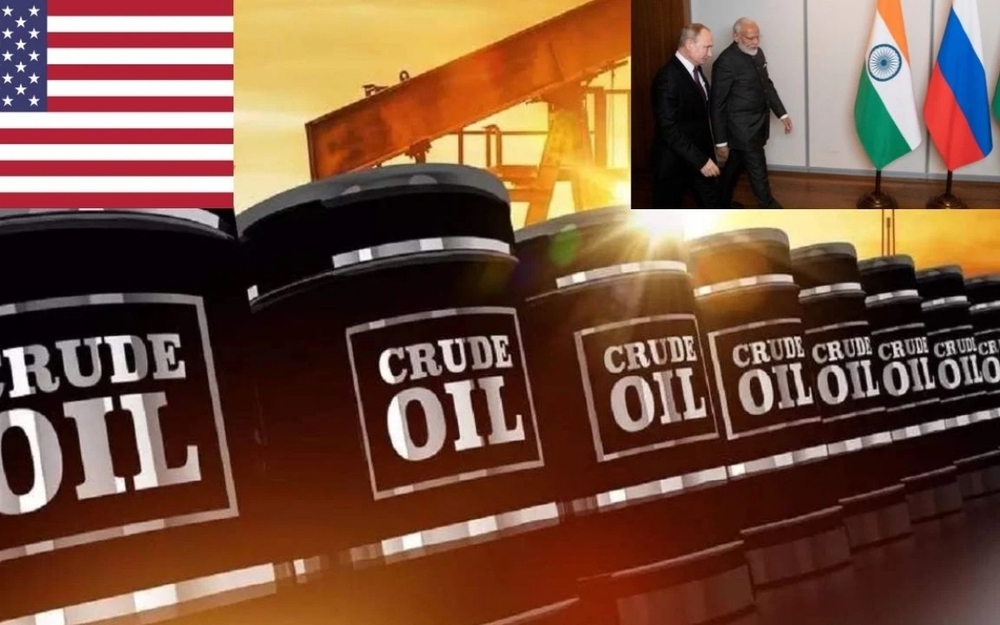 Then it was the turn of US Deputy National Security Adviser Daleep Singh, on a recent trip to India, to warn his counterparts in New Delhi of the "consequences" of that approach. Some US officials have backed the warning issued by Mr. Daleep Singh.
On April 5, 2022, US President Biden's top economic adviser, Brian Deese, joined the list, commenting that the US was "disappointed with the decisions of both China and India". . He said that India and China's tilt towards Russia would be a significant and lengthy process.
Meanwhile, US President Biden himself spoke softer. He called India's approach to the Ukraine crisis "quite shocking".
Similarly, US Under Secretary of State for Political Affairs, Victoria Nuland, through her recent interactions in New Delhi realized that the Indian side has some "evolution of thought and position". The relationship between India and Russia has stood the test of time and is not something that "India can easily sever" immediately, she said.
In fact, in the midst of the Ukraine crisis, the US didn't even have an ambassador in the capital, New Delhi. President Biden's nominee for ambassador Eric Garcetti has yet to receive enough votes in the US Senate and is therefore likely to be replaced by a more acceptable candidate.
American experts believe that with the current Ukraine crisis, New Delhi and Washington are moving into an unpredictable area.
The United States recognizes both short-term and long-term threats
India's recent purchase of Russian oil at a deeply reduced price has become the heel of not only India-US bilateral relations but also the prestige of the Biden administration.
Earlier, India still responded to the US request to stop importing oil from Iran and Venezuela. This leaves some Americans hopeful and eager to try their luck again to get India back on track.
This time India also has difficulty in that more than 22,500 citizens are caught in the Ukraine crisis, making India will have to coordinate closely with both Moscow and Kiev.
India has a longstanding defense partnership with the former Soviet Union and present-day Russia, so it would be difficult to condemn Russia's line even though India abstained from Moscow's proposal at the Council. United Nations Security.
What bothered the US most, however, was the fact that India began buying Russian oil and goods, using a payment system in rupees (India's) and rubles (in Russia).
This reality not only threatens to undermine the US sanctions strategy, but in the long term may also urge other countries to reduce their dependence on the US dollar (USD) as the preferred global currency. .
In addition, the jump in Russian oil imports to India seems to help Russian President Putin have a resounding success on the surface.
Specifically, India bought more than 13 million barrels of Russian oil in March 2022, compared with a total of 16 million barrels for the whole of 2021. This could further strengthen Russia's will and weaken sanctions. , which relies on conventional financial mechanisms.
For its part, India strives to protect its right to better secure agreements for its energy needs.
Why did the US focus on warning India?
While India's potential to buy Russian oil on its own with a rupee-rule exchange system may not make a big difference in global geopolitics, such transactions now touch on a sensitive issue. sentiments of the administration of US President Biden. India's continued purchase of Russian oil (despite US warnings) is comparable to India's detonation of its first nuclear weapon in May 1974, when India challenged US policy. on the indiscriminate non-proliferation of nuclear weapons.
Currently, the US is quite concerned about not being able to force Russia to its will. Some countries such as Australia, UK, Canada, and the US itself have banned the purchase of Russian oil, but these ban countries are not inherently major Russian oil customers.
In fact, it is China that is the largest importer of Russian oil, accounting for nearly half of Russia's total oil exports. Currently, the Biden administration has no means to force Beijing to change its position – China continues to expand its oil imports from Russia.
What is particularly discouraging for the Biden administration is that the nine countries behind China that buy the most Russian oil are Germany, the Netherlands, the United States, Poland, South Korea, Belgium, Turkey, France, and Britain. The remaining seven countries besides the US and UK continue to buy oil from Russia. Germany and Hungary are openly opposed to any hasty cuts, fearing it will push their economies into recession.
Therefore, it is difficult for the US to advise countries to stop buying oil from Russia. Instead, the US found the task easier to put pressure on India – which, despite being the world's third largest oil importer, imports less than 1% of its total from Russia. and from the US accounted for more than 7%.
According to a recent BBC report, up to 55% of India's oil imports come from the US and close allies such as Iraq, Saudi Arabia, and the UAE.
You are reading the article
The reason why the US is concerned about India buying Russian oil during the Ukraine crisis

at
Blogtuan.info
– Source:
Soha.vn
– Read the original article
here