Recently, actor Trung Dung continues to make his cooking video on the occasion of the holiday. He expressed: "Go home to cook rice for mom to eat! Fried fish with shrimp paste is enough to roll with vegetables". The U50 actor said that after filming a show, he went home and wanted to stay for a night, but the filming schedule suddenly changed, so he only took advantage of the morning to film a clip at home and eat with his mother and then return. to Saigon.
When he got there at night, he asked his mother what she wanted to eat to cook for her and make a vlog, she didn't know what to eat, she didn't feel good at all because the house also had a lot of fish and meat, the actor suggested to have fish sauce at home. My sister's shrimp is very good, so I want to make her mother fried fish with shrimp paste. His mother agreed.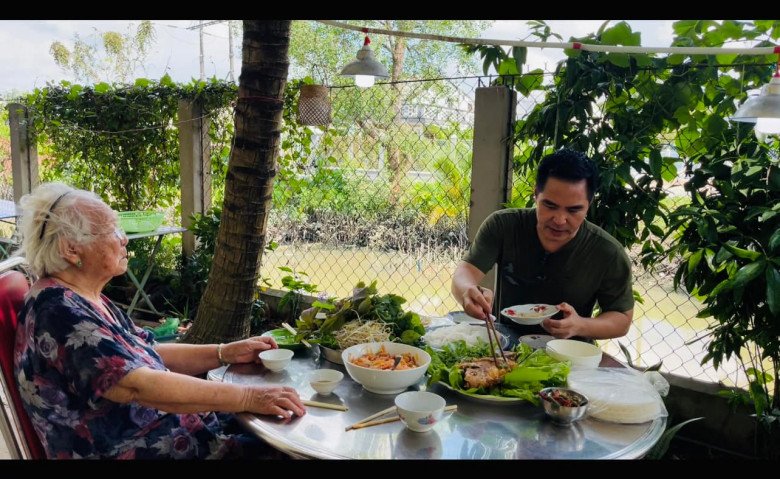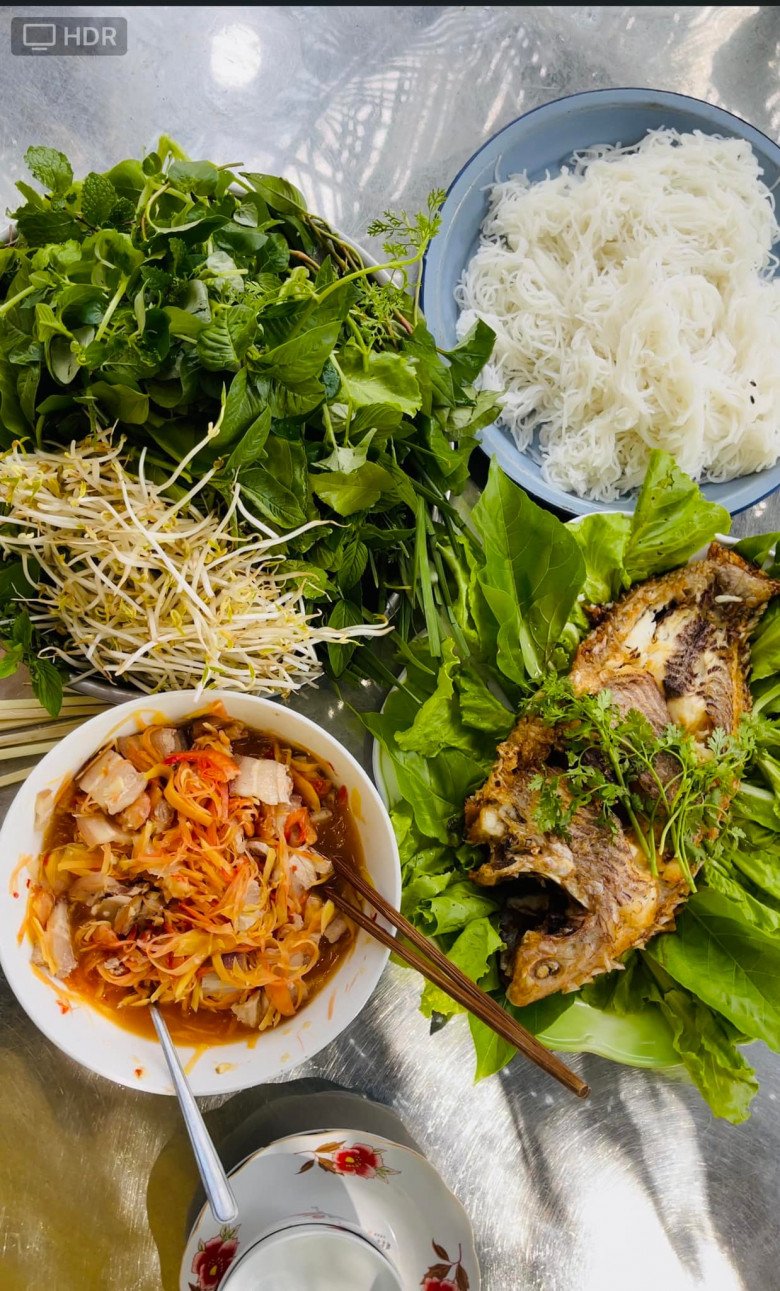 The actor "sticky rice glutinous rice" enlisted to cook for his mother.
Trung Dung thinks it will be easier for her mother to eat red tilapia because the meat is more, not chewy, delicious, and has less bones, but she hasn't eaten for a long time. In the morning, he went to the market to buy red tilapia, chose the biggest one and went to buy other ingredients. The actor wanted to leave the fish whole, just removed the intestines, but the seller didn't know what he was doing, so he cleaned and removed the gills, so the fish looked a bit missing.
How to make Trung Dung's fried red tilapia with shrimp paste:
He cooks on the stove in the familiar garden. With fried red tilapia, I think anyone at home can do it because it's very simple, not fussy, takes a lot of time. Fish after cleaning, drying, he made a few incisions on the skin. Heat the oil in a pan, then add the fish. He lowers the heat so that the cooked fish is not too pressurized or it won't taste good. Turn the fish over to cook evenly.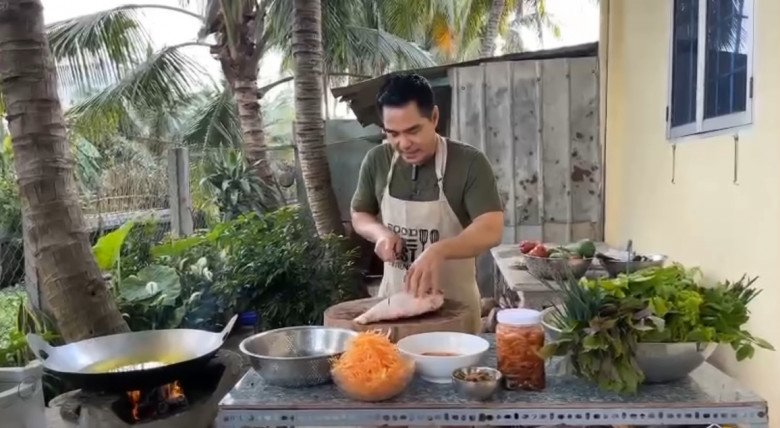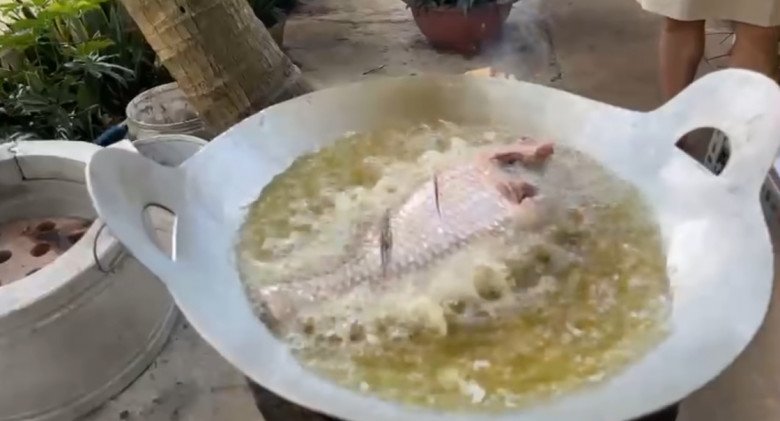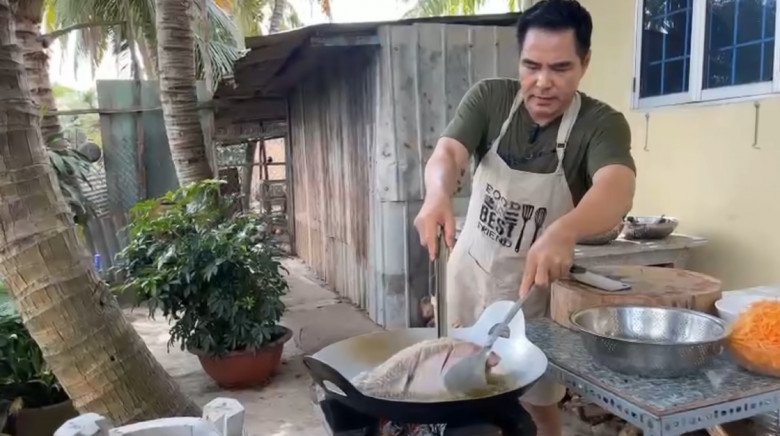 He is sure to fry fish in a simple home garden setting.
While waiting for the fish to cook, he prepared other ingredients. In addition to buying fish, all other ingredients are "homegrown". Homemade shrimp paste made by my sister. The actor born in 1973 was excited when he got the chili peppers, it was long, spicy and fragrant like the smell of pepper, this is a difficult variety to grow and also very expensive to sell, this type of chili climbs like a pepper. Previously, Trung Dung had grated papaya, picked vegetables such as cauliflower, cinnamon, basil, broccoli, marjoram, onions, chives, crabs… mainly home-grown.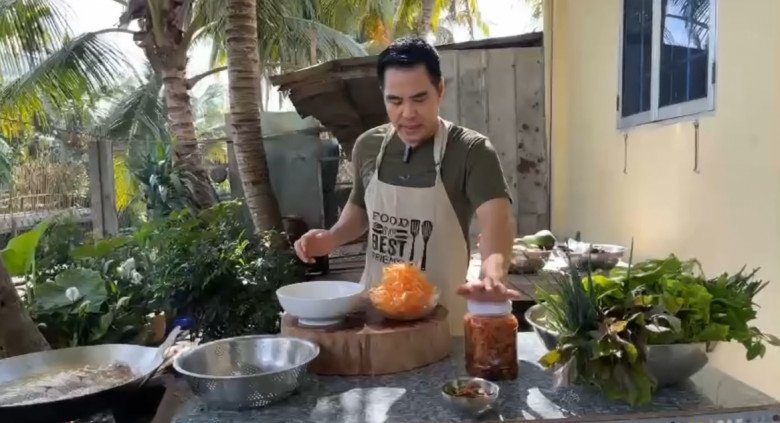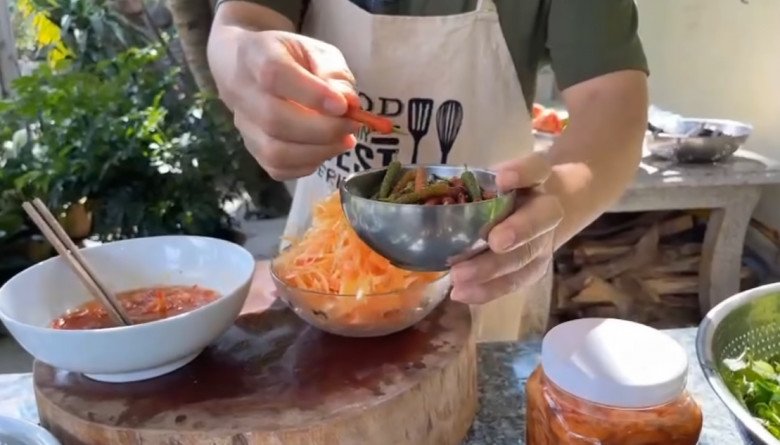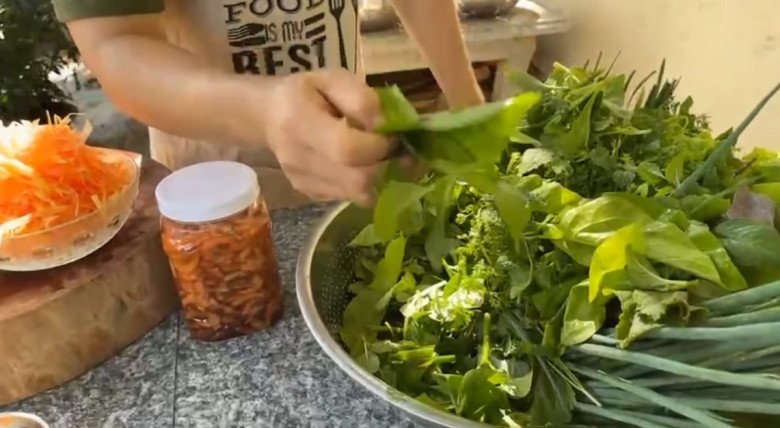 Shrimp paste and "homegrown" ingredients.
The actor broke out in sweat while cooking a fire in the garden, but he was still happy. By the way of cooking for his mother, he happily confided: "It's been a long time since I've eaten this dish. At home, the sisters make food for their mother, but the daughter is not as good as the youngest son. If anyone in the family has 'sticky rice, plain rice', they will understand the love for their children. The youngest son will be given a little more priority. The youngest will eat, let the youngest bear. The youngest will inherit this fortune, in this ancestral house. Dung has already changed his name!
But this ancestral house will forever stay here, will be in Dung's name and never be sold. Everyone's house is divided, Dung also has property but can't see it because it sounds terrible but it's only in his name but later he dies, leaving it to his children and grandchildren, not selling it. Each family will have different stories but the relationship will never change, everyone tries to settle down. So is Dung's family.
Like coming here today, if mom wants to eat, Dung will cook. Making a clip like this, Dung won't gain anything, but those are the memories I save so that later when my parents die or I get old, I have pictures to review how I am with my mother, child. who also knows how his father treats his grandparents. It's like the intangible assets we leave behind, that's all. Cooking and acting are two passions of Dung.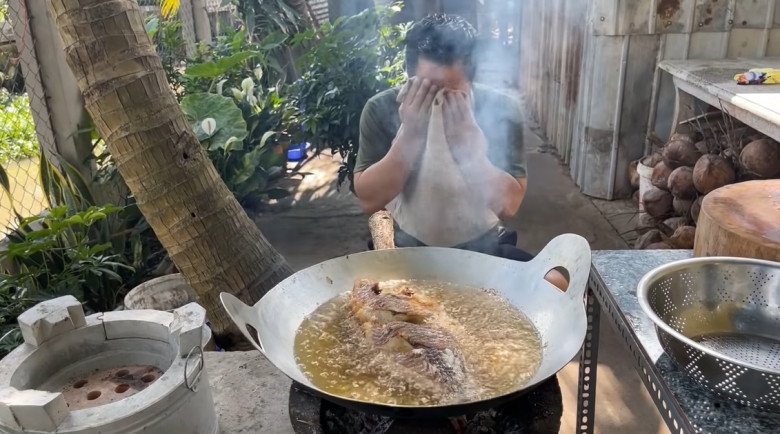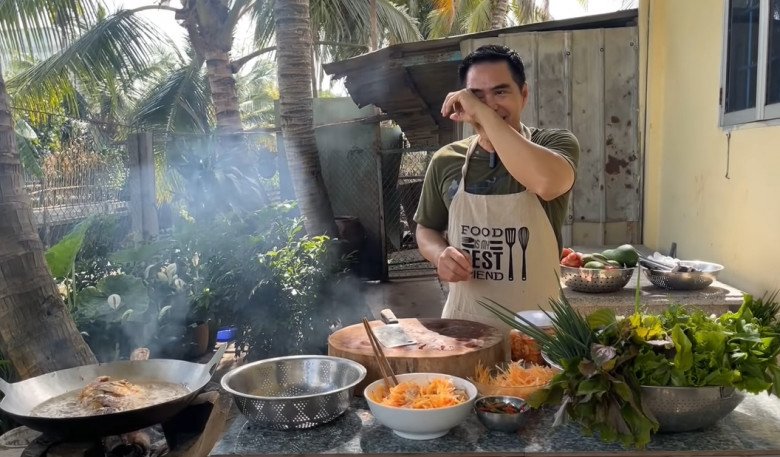 Trung Dung was sweating and cooking in hot weather.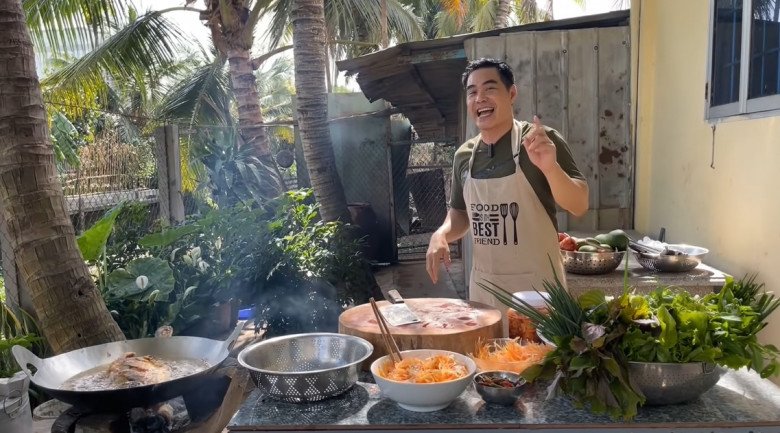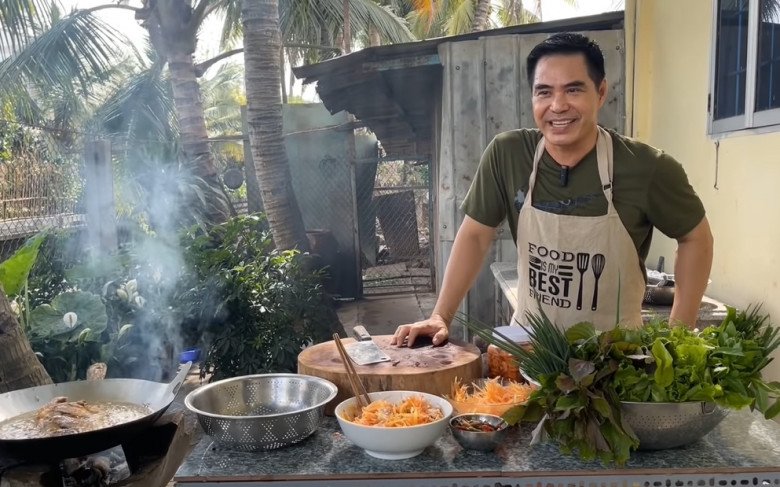 The actor happily revealed the property division.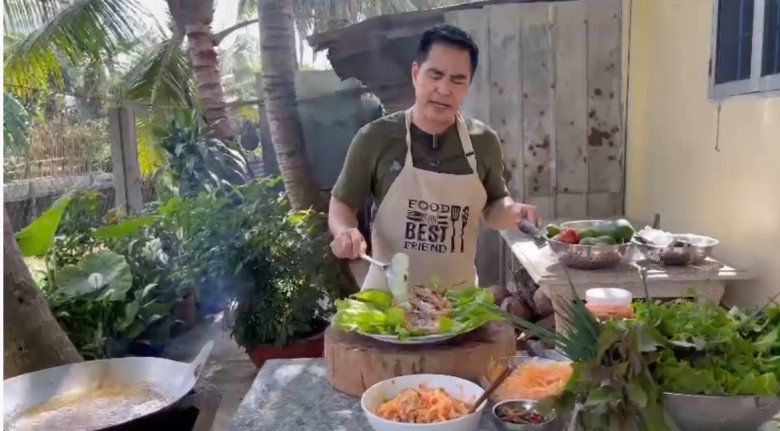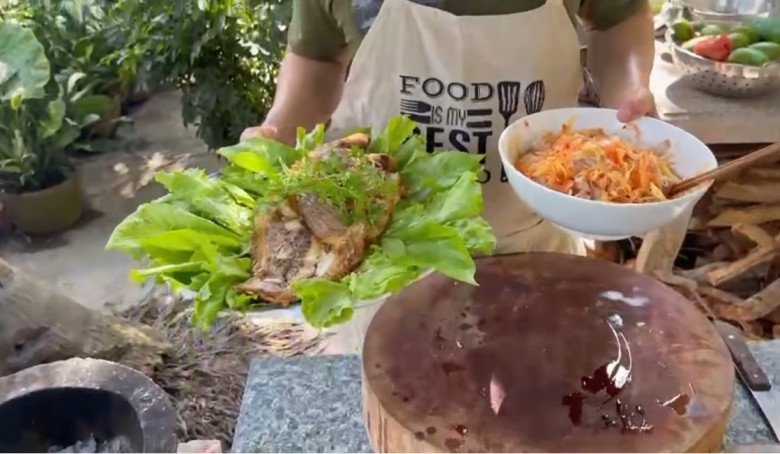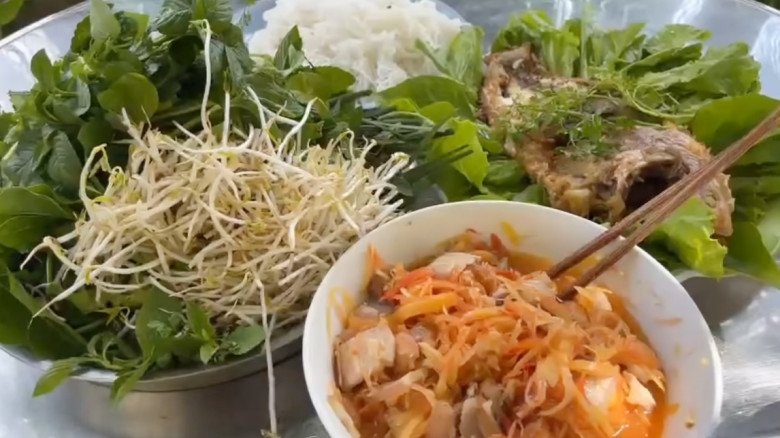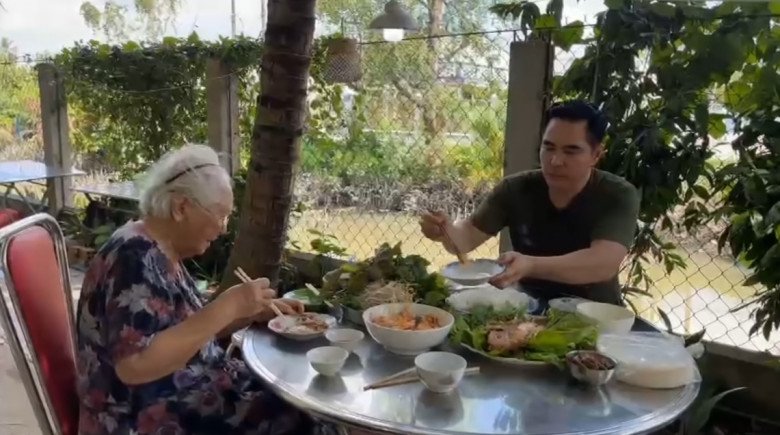 After the dish was completed, it was praised by Trung Dung's mother.
When the fish was cooked, Trung Dung put the vegetables on a large plate and put the fish on it. The dish served on the plate looks very attractive. In addition to red tilapia, shrimp paste, papaya salad, vegetables also have boiled meat and vermicelli. The actor's mother delightedly enjoyed the achievement of her youngest son and praised: "It's so delicious".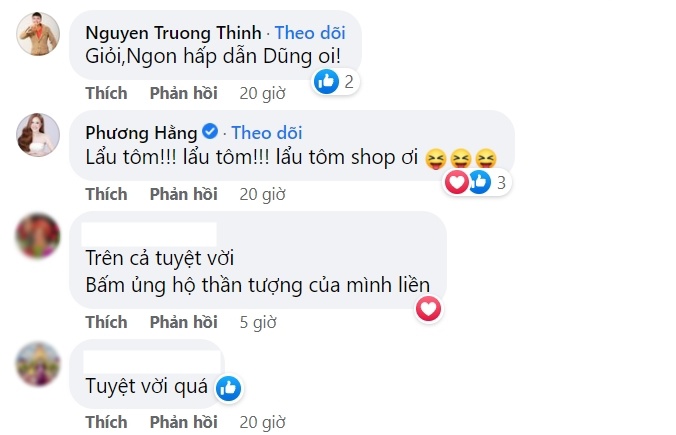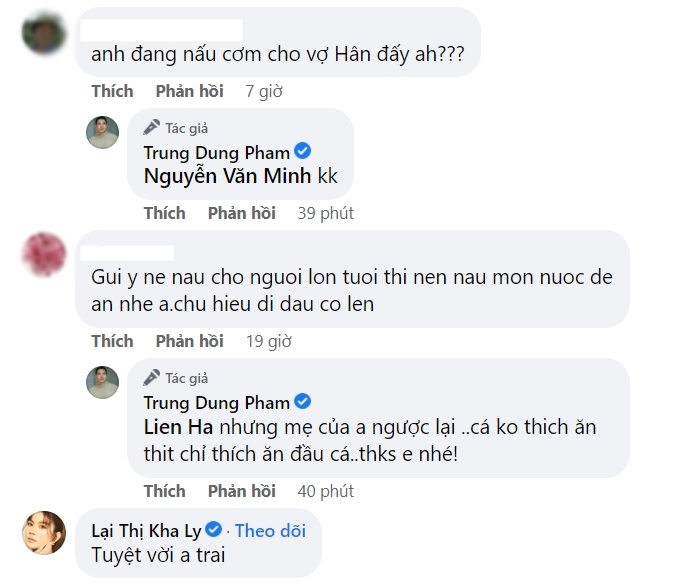 The actor's dish received many compliments from friends.
You are reading the article
The unmarried U50 actor returned to his hometown to cook for his mother a rustic dish, revealing the property division

at
Blogtuan.info
– Source:
Eva.vn
– Read the original article
here