Thế Giới
To prosper, Vietnam needs to increase efficiency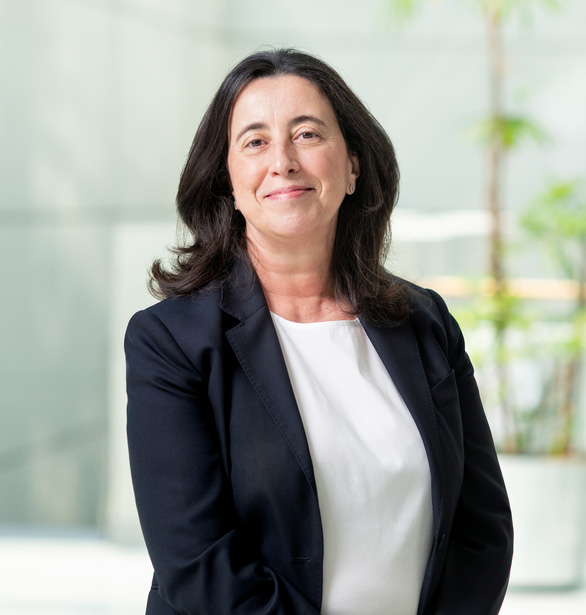 Ms. Manuela V. Ferro – Photo source: worldbank.org
The question facing Vietnam today is how to become a high-income economy through increasing productivity, while protecting the resources of Vietnam and the world?
Lessons from Korea
Vietnam's leaders have set ambitious goals, including high middle income by 2035, high income by 2045, and net zero carbon emissions by 2050.
In a world emerging from a global pandemic and currently rattled by the war in Ukraine, the short-term top priorities for the Vietnamese people will likely continue to be raising incomes, finding better jobs, access to higher quality health services and better higher education, while at the same time improving the urban environment.
Vietnam's ambitious development agenda also requires climate-resilient growth, carbon emission reduction from production and energy structure.
Some aspects in The experience of South Korea, which has transformed from poverty to prosperity within three decades, may point some directions for Vietnam.
Unlike South Korea, rich natural resources have supported Vietnam's steady ascent and natural capital management will be an important part of its development direction.
For Vietnam, shifting focus to the environment and climate change is a key factor in sustaining strong growth and job creation. Improving resilience in vulnerable areas such as the Mekong Delta and HCMC will help ensure long-term development goals stay on track.
However, international experience shows that while the path from low to middle income takes place primarily through the accumulation of physical and human capital, along with the use of natural resources, the transition from From middle income to high income is driven by efficient use of existing or new assets and resources, including human resources.
In order to make the leap from the middle income level, one lesson for Vietnam from South Korea is that the country's rapid development comes from a combination of increased investment in physical and human resources, and more Both are increasingly focused on performance.
Therefore, for Vietnam to achieve the desired transformation results, it is extremely important to accelerate the transition to productivity-based growth.
Development speed very special
Vietnam's growth rate so far has been exceptional, no matter what standards are applied. Vietnam's GDP has increased from 21 billion USD in 1994 to 363 billion USD in 2021. Export turnover of goods and services also increases from 55 billion USD in 2007 to 340 billion USD in 2021.
Vietnam is currently the second largest coffee producer in the world, after Brazil, both in terms of output and value, and the third largest exporter of fish and seafood in the world, after China and Vietnam. Uy.
The high value of foreign direct investment has fueled growth in the labor-intensive manufacturing and services sectors. Vietnam's business sector is always bustling with young, dynamic and diverse businesses.
Economic growth, the main driver of poverty reduction, has improved the well-being of the Vietnamese people. GDP per capita has grown from $281 in 1994 to $3,694 in 2021. Extreme poverty has been completely eliminated and more than 18% of the population has joined the global middle class. In 1993, only 14% of households had access to electricity, which has now extended to almost the entire population. These are remarkable achievements.
The recently published Vietnam 2035 Report has brought forth many new policy ideas to help Vietnam achieve its goals and form a long-term vision.
The International Finance Corporation (IFC), a member of the World Bank Group with a mandate to support the private sector, has so far acted as a catalyst in mobilizing more than $5 billion in long-term investments to help the sector. Vietnam's private sector realizes its potential and becomes the engine of economic growth, mainly focusing on infrastructure, manufacturing, agribusiness, renewable energy and other sectors. financial sector.
Vietnam has undergone an important economic transition over the past quarter century. To maintain and build on success in the next 25 years, Vietnam has clearly stated its needs and aspirations, and the World Bank stands ready to continue to support Vietnam to achieve this goal. that aspiration.
Areas Vietnam needs the WB to prioritize
Receiving WB Vice President Manuela Ferro in Hanoi on the afternoon of March 21, Prime Minister Pham Minh Chinh said that in the context of the world and the region, there are many changes with new trends, especially in the post-COVID-19 period. 19, Vietnam asked the World Bank to give priority to Vietnam to continue accessing grants, to "soften" loans; stepping up consulting and supporting international experience, helping Vietnam to timely adjust policies to suit the situation and make good use of new and sustainable growth drivers.
The Prime Minister also asked the WB to closely cooperate and support resources to develop the Vietnam 2045 Report to ensure the strategic scope, consistent with the goals and direction to 2030 and the development vision to 2045 of Vietnam. Male.
Vietnam needs to create a green brand to attract the world
You are reading the article
To prosper, Vietnam needs to increase efficiency

at
Blogtuan.info
– Source:
tuoitre.vn
– Read the original article
here