Coffee, a favorite drink of many people, has a delicious taste, creates a feeling of refreshment and increases excitement. Coffee will be a healthy food if you know how to use it properly and it has certain benefits for the body.
Has the function of eliminating free radicals in the body: Coffee contains a certain amount of polyphenols, the most important of which is called chlorogenic acid, which belongs to hydroxycinnamic acid and plays a certain role in antioxidant and free radical elimination in the body.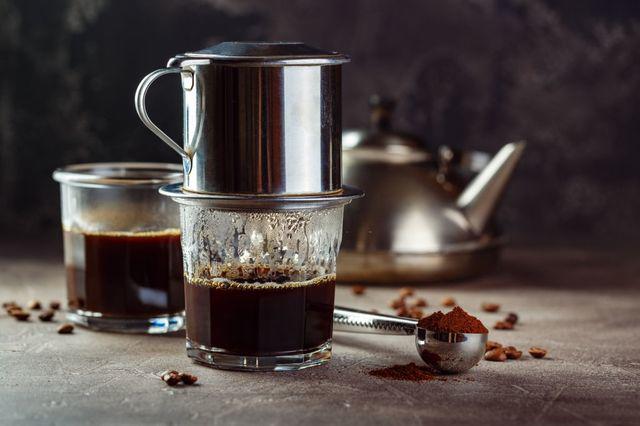 Promotes gut health: Coffee, consumed in moderation, can improve the intestinal microbial environment, improve the distribution, species and content of host bacteria; which includes bifidobacteria, which have a role in promoting intestinal health, increasing the body's anti-inflammatory ability.
In order for coffee to promote the above benefits, it is necessary to choose pure coffee, buy powdered coffee yourself or grind your own coffee beans, because this type of coffee is low in additives, reduces harm and is safe for your health. health.
Ways to drink coffee to bring you closer to the hospital:
1. Drink coffee that contains a lot of milk and sugar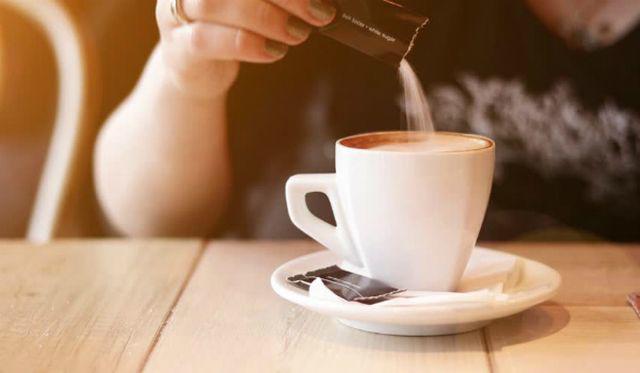 Many people do not want to drink black coffee, so will add milk and sugar, but this can affect your health, depending on how much you add.
You will not be affected if you have a moderate amount of sugar in your diet. But eating too much sugar at the same time will make the risk of bad things gradually increase. Specifically, as you age, you may see a dramatic increase in blood sugar, inflammation, and heart disease.
2. Drinking instant coffee too often
Instant coffee is loved by many office workers, both convenient and delicious. This drink is inherently derived from extracting ingredients from roasted coffee beans, which are dried and ground into a powder to create a three-in-one coffee drink.
However, few people notice that prepackaged instant coffee often contains too many flavors, skimmed cream and white sugar. The main ingredient of skimmed cream is hydrogenated vegetable oil, which belongs to the type of trans fatty acid, which is easy to lead to obesity, overweight and other risks.
3. Drinking too much coffee
Drinking a lot of coffee will also increase the burden on the stomach and intestines, caffeine is a substance that easily stimulates the secretion of gastric acid and increases the acid concentration in the stomach. At the same time, drinking too much will bring trouble to the body, increase pressure on the heart, make the heart beat faster. Do not drink more than 3 cups of coffee per day.
4. Drink coffee before breakfast and in the evening
Drinking coffee on an empty stomach in the morning increases acid in the stomach, leading to stomach pain and other symptoms. At the same time, you should not drink coffee in the evening, to avoid losing a large amount of vitamin B, affecting the body's normal metabolism.
When drinking coffee, you should drink it after breakfast or after lunch, drinking coffee with food will reduce the danger to the body.
People who shouldn't drink coffee
1. Children under 12 years old
Caffeine can easily make any of us a little jittery, and can especially cause many side effects in young children. Children who drink coffee are more likely to experience increased heart rate, increased feelings of anxiety, difficulty concentrating, and abdominal pain. Coffee is quite acidic, so there is a risk of damaging enamel and tooth decay.
2. Pregnant women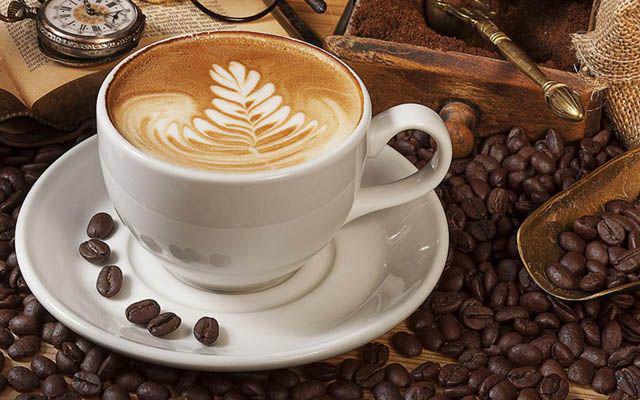 It was once recommended that pregnant women limit caffeine to 200 mg (about 2 cups of coffee) per day to reduce the risk of miscarriage, preterm labor and low birth weight babies.
However, a 2020 review published in the British Medical Journal concluded the use of caffeine during pregnancy is unsafe.
3. Patients with stomach ulcers
The biggest problem of gastric ulcer patients is that the more gastric acid will damage the stomach lining, drinking a lot of caffeine will definitely increase the irritation of the stomach lining.
4. People with heart disease
Because the caffeine in coffee can cause a temporary increase in blood pressure and heart rate. Therefore, anyone with heart disease must consult a doctor, a nutritionist how much coffee is safe to drink.
You are reading the article
Ways to drink coffee bring you closer to the hospital, many people have it but don't know it

at
Blogtuan.info
– Source:
Eva.vn
– Read the original article
here