Life Style
Yêu
Ever had a severe conflict with her mother-in-law that she didn't want to face each other
Story of 5 years ago…
She married him because the two of them used to be very close friends, their homes were close together, and both sides of their families knew each other. Their love has no waves and is supported by their parents. She thought she would have a very fulfilling marriage. But not…
When she got back to being a bride, she found that the uncle she knew that she still loved suddenly became difficult, unapproachable, and unpleasant in a new position called mother-in-law.
When she became his brother's wife, she understood why people say marriage is the grave of love. He no longer spoiled her, he did not dare to stand up to protect his wife, even he forced her, even if it was not wrong, to "apologize to my mother for less sadness".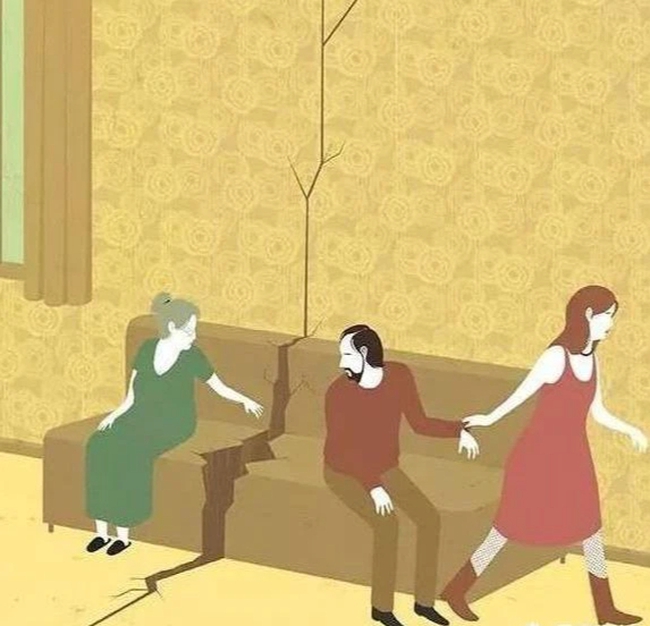 Everything crumbles, emotions crumble as expectations fall. After giving birth, she saw her mother-in-law as the factor that made her extremely tired.
She forced her daughter-in-law to eat and drink according to her wishes, not to let her go out to play, and take care of her grandson every little bit with extreme care.
She forced her son to sleep separately, she separated each family member just to ensure sleep to her standards.
She asked all members to not allow her to eat snacks, let her use the phone for more than 2 hours a day, eat her favorite foods until she is weaned.
Her mother-in-law does everything to make her understand that she is just taking care of her grandson in an arbitrary and patriarchal manner.
1 times "ie the water broke the shore", she yelled at her mother-in-law because of a very small thing. She looked straight at her face and shouted without respect or politeness:
"You stay at home but you go where you have to be afraid of people laughing at your dirty head. I told you to try for 2 more days to be healthy, I'll boil the pomelo leaves for washing, turn on the heater, the daughter doesn't know what to think. chief"that's it, it's always you – me and always imposes on others.
However, after a heated argument, her husband asked his wife to apologize to her mother with the argument: "She quit her job to take care of me, I don't even know what to do."
Just like that, they are like 2 extremes, just talking about 1 issue is "auto" 2 lines of opinion. She told her daughter-in-law to lie and argue. She found her mother-in-law petty and petty.
… the story of 5 years later from that day
Today, she informed her husband that next week she will be taking her mother out on a business trip. Not only her husband, but also her husband's family were shocked and speechless. They go together like the moon – the sun appears together.
When I returned from the market, a few neighbors asked me, it is true that the house has not been opened in the alley yet. They find it strange because now her mother-in-law shows off traveling with her daughter-in-law, so they have to buy a lot of things to prepare.
A sister dragged her into the shop to ask why this time was so harmonious with her mother-in-law, she just smiled and replied: "I don't know if it's because she's easier or because I've grown up."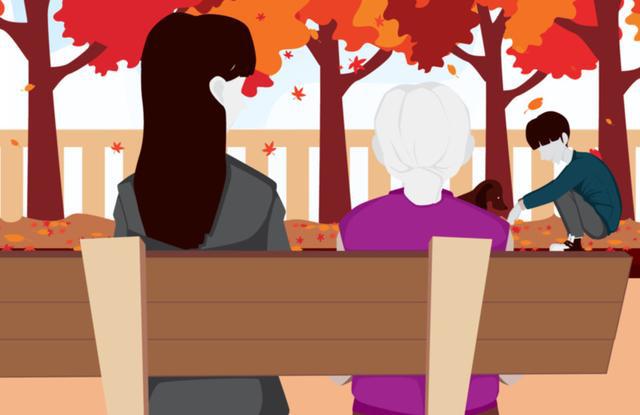 She discovered, she is like a bird, when caught in captivity will find it difficult to find a way out. But living a long time in the environment, that bird learns to make himself stand out and attract others. It can also be said that it is maturity, overcoming oneself and conquering the outside world.
If she thinks back to that day, she only finds herself complicating things, seeing problems with short-sighted, childlike eyes.
And in the process of growing up on her own to become easily integrated into life, with people around her concluded:
"Instead of wanting to get out, I'll find a way to adapt to it happily. I train myself not to notice too many trivial things. I always put the two words Mom as a catchphrase: 'Mom, I'm back. ', 'Mom, how do I make this?', 'Mom, what's so delicious about rice?', 'Mom, am I doing this right?', 'Mom, are you tired?'… The secret is that I really don't need to do anything, just shout out loud "Mother" every day to let my mother-in-law see that she is valued as a mother, really important to her children and grandchildren."
Sometimes between mother-in-law and daughter-in-law, no one is wrong, who is right, maybe they lack understanding, sharing and tolerance for each other. The more we tear the problem apart, the person who has to put it back together is us, the more broken the tear, the longer it takes to put it back together. So why complicate things when anyone can simplify it? Because what we are aiming for is the harmony in the relationship, the peace of a family, not the feeling of winning – losing.
Mother-in-law won against her daughter-in-law, no one praised her or her good. A daughter-in-law won against her mother-in-law, and no one said cool or wise. Balance the relationship yourself without the intervention of your husband. Because only when you build it yourself from the first foundation, the new house will not shake and be durable.
https://afamily.vn/tung-xung-dot-nang-ne-voi-me-chong-den-muc-khong-muon-doi-mat-nhau-5-nam-sau-nang-dau-tim- ra-gui-luat-don-gian-chi-can-2-tu-20220411231304597.chn
You are reading the article
Ever had a severe conflict with her mother-in-law that she didn't want to face each other

at
Blogtuan.info
– Source:
Afamily.vn
– Read the original article
here