Participation the program Son and WifeMC and singer Luu Ky Huong (34 years old) and her husband Nguyen Khanh Toan (33 years old) gave the audience a beautiful love story. Only one meeting, the German overseas Vietnamese fell in love with his beautiful, confident, charming single mother and was determined to "take her back to the palace" even though his mother kicked her out of the house.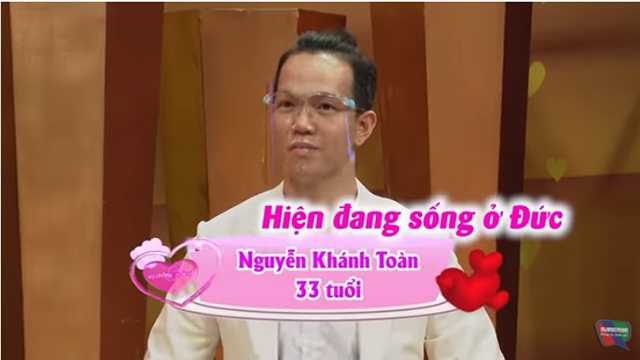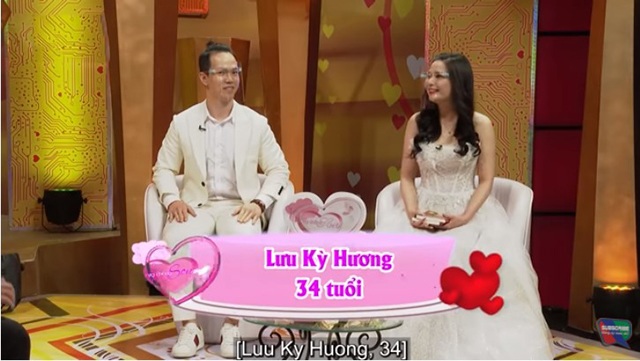 Khanh Toan and Ky Huong bring a beautiful love story to the show The Son and Wife.
Talking about the fate of meeting each other, Ky Huong shared that she knew Toan when she heard that he held a free dance training workshop. As a person who does not like to hang out with her ex's friends, she also saw that Toan was with a girl, so she did not pay any more attention to "the teacher" even though the first impression at a glance was that Toan was "delicious" very suitable for her taste. .
At the end of the class, Ky Huong's ex-lover said that "Toan led Huong to a song". BILLIONthat's it "I dance with my wife and there is a connection that I am interested in and curious about. Because at first my wife looked very cold and all, but when it came to dancing, I enjoyed it." Full disclosure.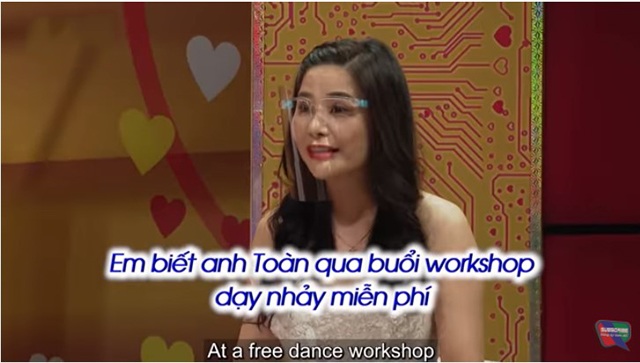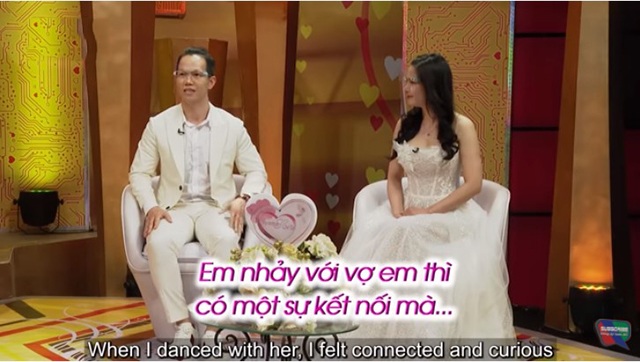 The first time they danced together, Toan had feelings for Ky Huong.
After learning that this German-Vietnamese guy is good at information technology, Ky Huong invited him to a coffee shop to ask more about the IT industry she was curious about. She recalls: "When I had to go back to work, this friend said, 'Wait a minute, there's bread here'. I thought it was under the coffee shop, but it turned out that she had to run a long distance to put it in her bag, give it to me so that I could take it to the car to eat. Then I saw her walking home. At that time, I felt like a very polite yet caring man. I love such little concerns. At that time a lot of men came, they were willing to invest money, but I did not receive sympathy. Especially I am a single mother, so I need men to take care of me from such small things. Therefore, I have a very good impression of this guy."
Since then, the singer and the dancer have often talked together. When the relationship became more familiar, Ky Huong directly asked Toan about the girl who accompanied him on the dance lesson. Get the answer "just friends", She decided to give Toan a chance. "Through the process of contact, I realized this guy is the man I've been waiting for a long time"Ky Huong concluded.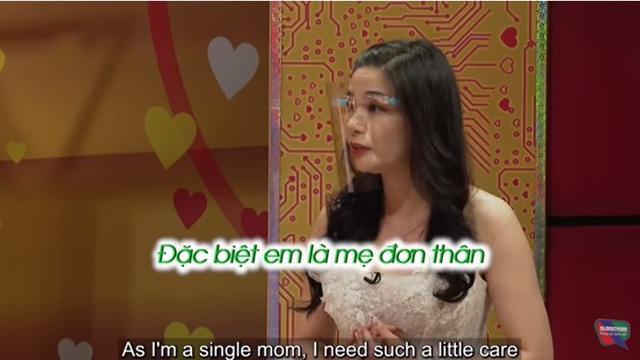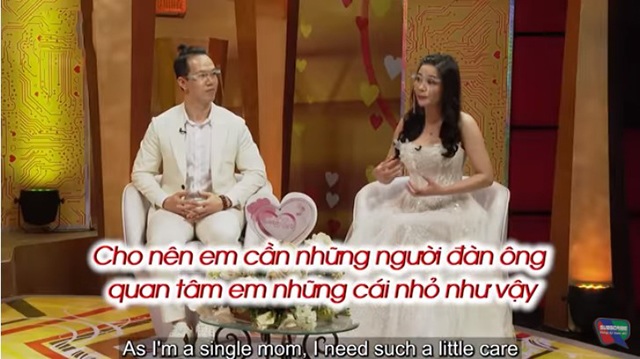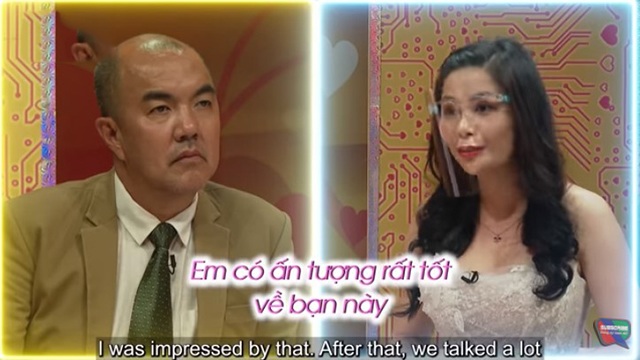 Toan has conquered "beautiful people" with his sophistication, ingenuity and thoughtfulness.
Not only conquering the beauty with her beautiful dancing ability and sophistication, Toan also made Ky Huong go from surprise to surprise when she repaired the door herself, repaired the toilet for her, then on the full moon day or the first day she brought sticky rice with five-colored flowers to burn incense at the altar. This made the female MC even more confident in Toan when he realized that he had received a great upbringing from his mother.
However, when I first learned that my son was getting used to a "one-child girl" but still working in showbiz, Toan's mother and whole family objected. Not only that, Toan's mother also chased me out into the street when I packed my things in a suitcase and brought it to the house. "But I think I will show my mother how much I love my wife and thanks to her I have developed myself into a better person. After my mother saw that, seeing her child grow up thanks to this woman, my mother turned out to love Huong and love our son." Full confession.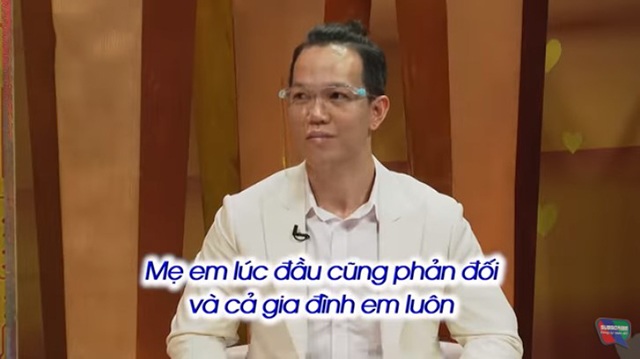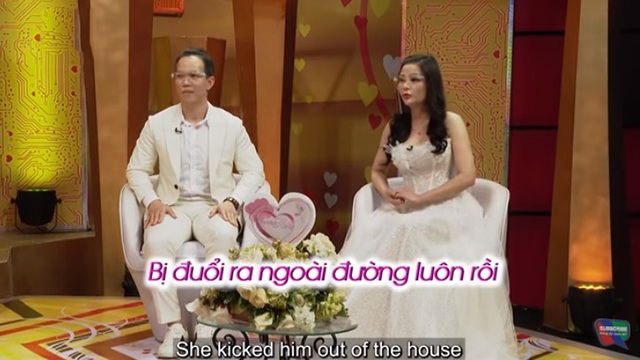 When he learned that his "new son" loved his "one-child daughter", Toan's mother protested violently, to the point of kicking him out of the house.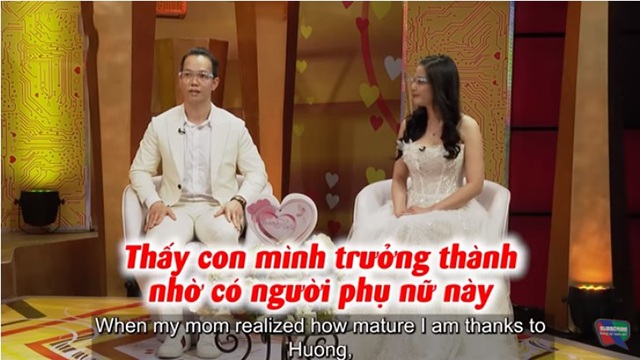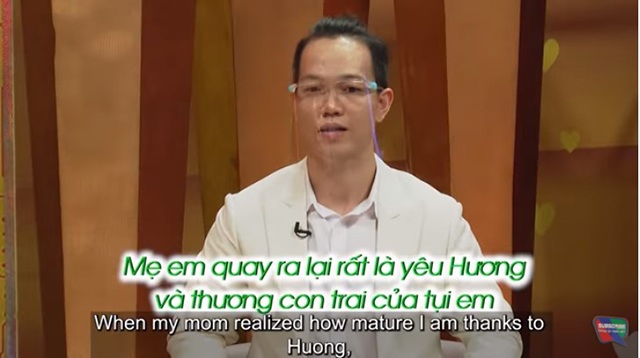 But when she saw that her son had chosen the right person, she turned to love Huong and her mother immensely.
Although married, Toan and Ky Huong are still living apart while Toan is still living and working in Germany and Ky Huong is in Vietnam. Despite being in a long distance relationship, Toan said that his wife has an unlovable habit that is not hanging clothes neatly, but prefers to pile them on the chair at the dressing table, even though he has built two hangers.
In return, Ky Huong "accused" her husband often forgot to wear a ring when going to work, making many women understand that Toan was still single. In addition, Toan is extremely fond of "eating snacks". Although "faking" her husband like that, in the end, Ky Huong admitted that those were Toan's lovely points in her eyes. So she didn't want her husband to change anything, simply because "I want him to be himself when he's with me. We are like two children next to each other. So much fun!".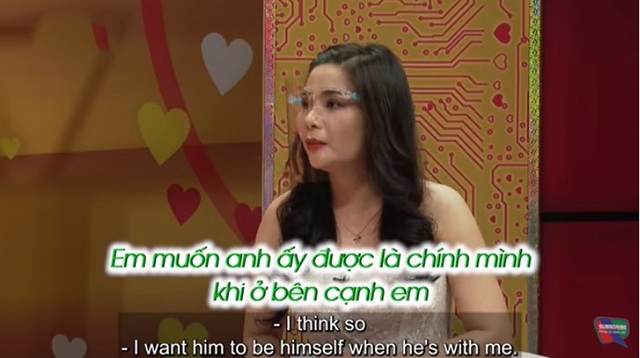 Toan and Ky Huong's life is very happy and joyful.
You are reading the article
Falling in love with a female singer, a new overseas Vietnamese boy from Germany was kicked out of the house by his mother

at
Blogtuan.info
– Source:
Eva.vn
– Read the original article
here