Not all Vbiz beauties have a happy ending when choosing a foreigner as a friend for a hundred years.
As can be seen, Vbiz has many star Women enjoy married life with foreign husbands. Of course, to go to the hundred-year story, compatibility and affection are the first deciding factors.
And when the matter of marrying a foreign husband has almost become a trend in this day and age, there are many thoughts that foreigners have a more open lifestyle, not restricting marriage according to traditional rules.
However, two people from two different cultures always have differences and in showbizNot everyone who marries a foreign husband has a happy ending.
MC Hoang Oanh
On the evening of April 11, on the Instagram story, Jack Cole – the Western husband of MC Hoang Oanh confirmed that the rumors of both divorce were true. The above information made many people surprised and regretful when the couple had an admirable love journey.
It is known that MC Hoang Oanh's ex-husband is an American, living and working in Singapore. MC Hoang Oanh once shared that his life partner was not a giant but went up on his own, the two knew and got to know each other through a group of friends.
After dating for 2 years, they decided to hold the wedding in December 2019. MC Hoang Oanh's wedding was held in Ho Chi Minh City in front of the witness and blessings of many friends.
After getting married, the runner-up often posts happy moments of the couple, even when traveling or in everyday life.
August 2020, MC Hoang Oanh gave birth to his first son. Not long after that, the mother and daughter moved to Singapore to reunite with her husband and lived abroad for more than a year.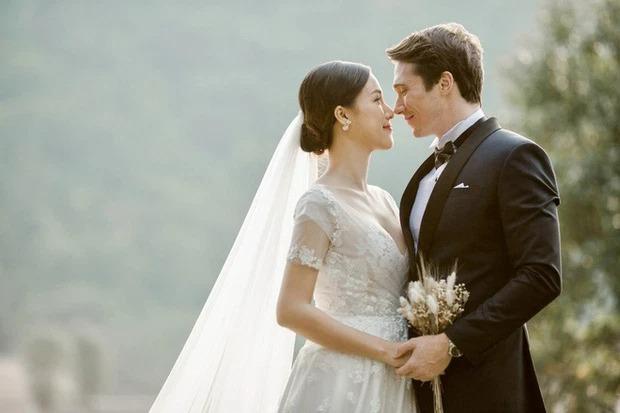 Hoang Oanh and Jack Cole got married in December 2019 after 2 years of dating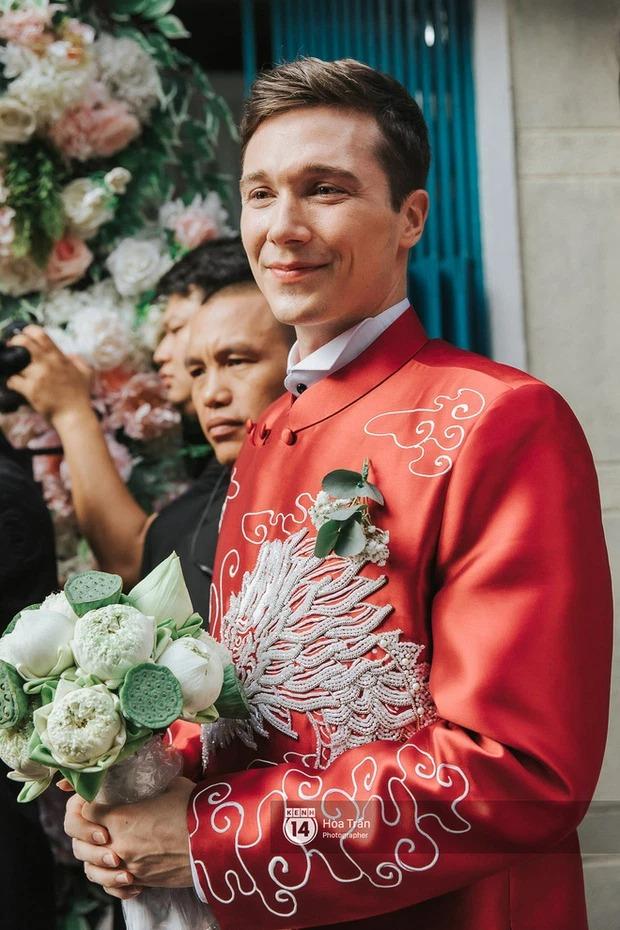 MC Hoang Oanh's ex-husband is an American, living and working in Singapore. He has a very handsome look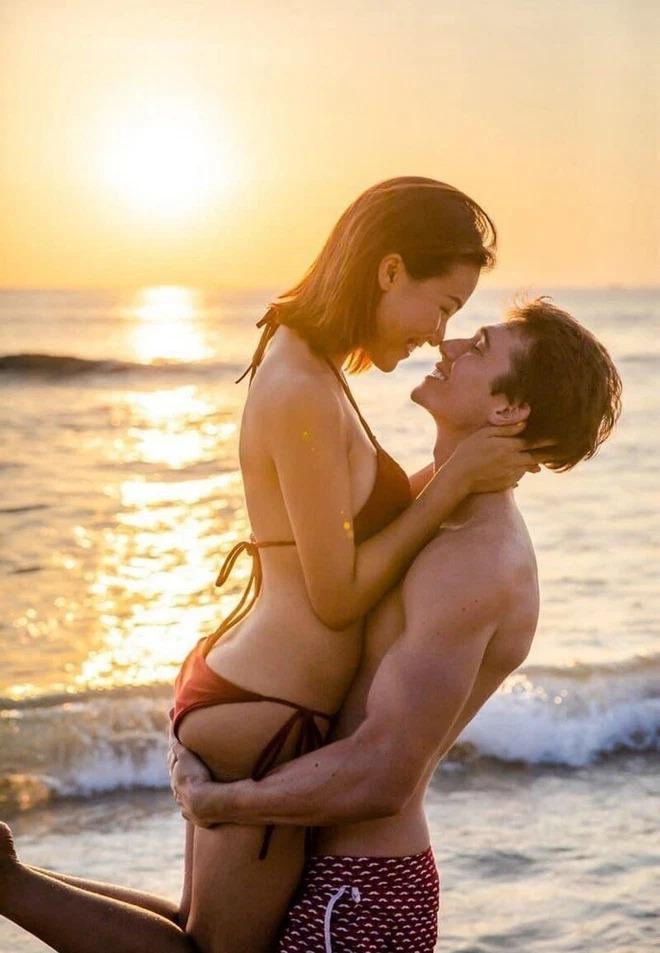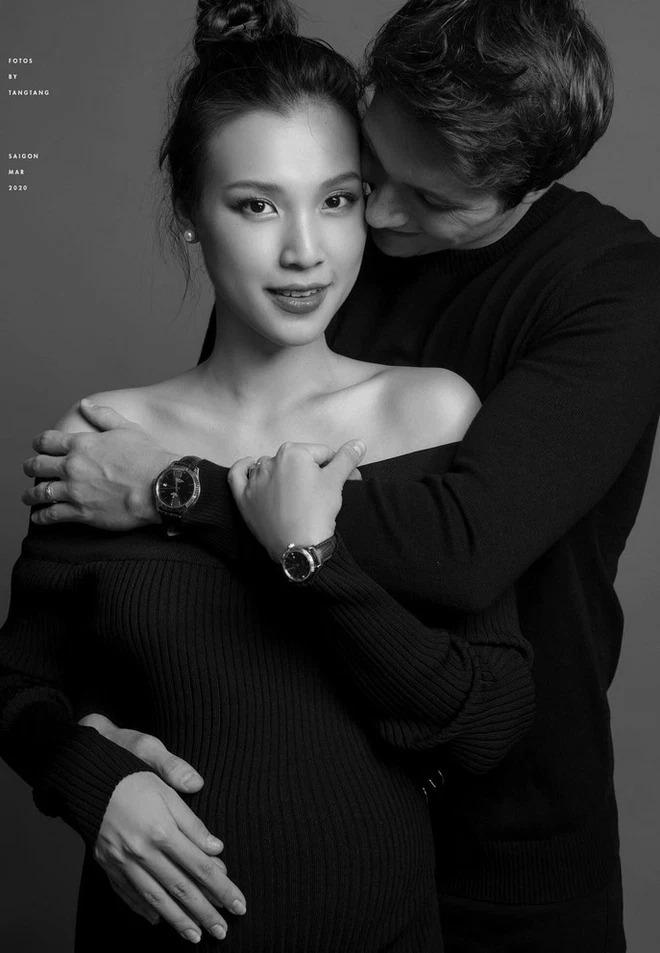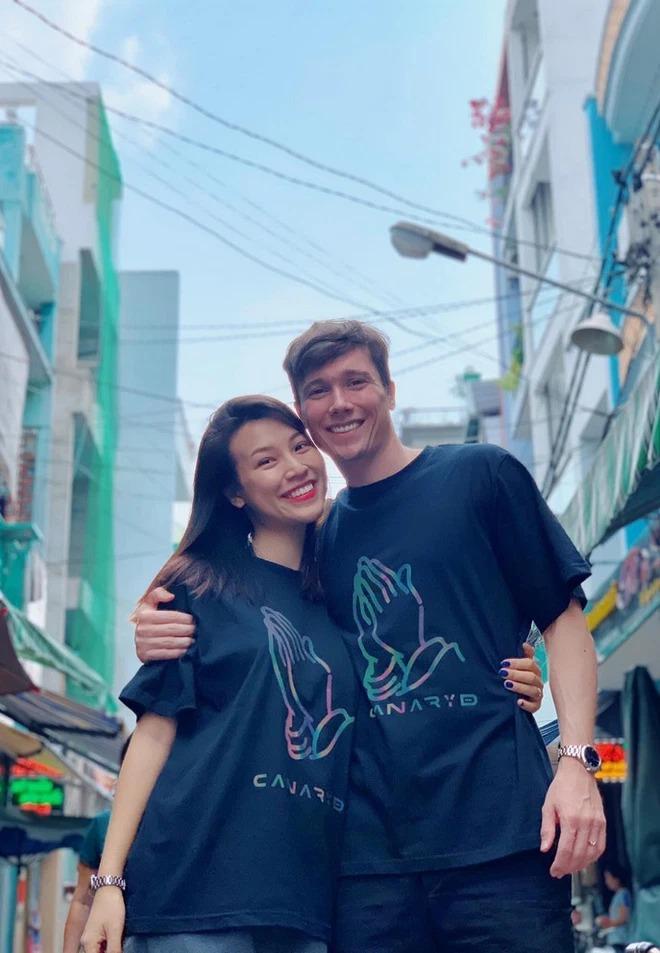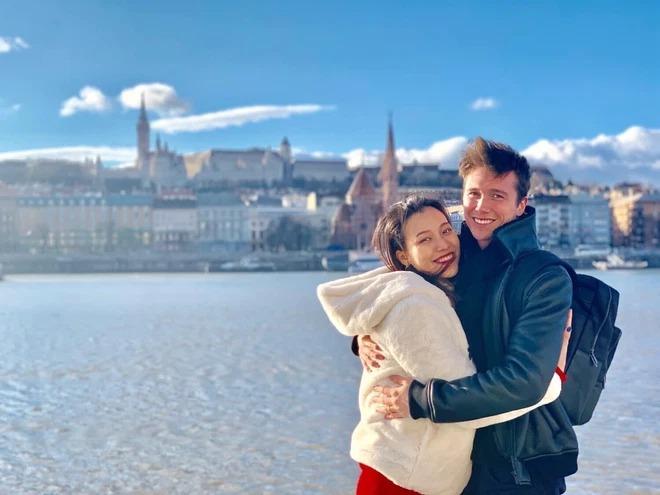 After returning to the same house, the travel pictures or the daily life of Hoang Oanh and her husband always make people admire.
In early 2022, Hoang Oanh and his son returned to Vietnam. It is noteworthy that the female MC rarely shared about her husband and married life as before. She even attracted attention many times when she shared emotional status lines, causing rumors of marriage problems between Hoang Oanh and her husband West.
On March 29, Jack shared the moment when the 3 members reunited in Vietnam. It seemed that that happy image was proof of dissolving the suspicion of a broken marriage, but in the end, after nearly 3 years of being in the same house, the two officially "went their separate ways".
Currently, Hoang Oanh's side has not yet commented on the divorce information. Meanwhile, from Jack's post, it can be understood that both have some problems and cannot be resolved. Besides, he also said that after the divorce, both will still take care of their son to have a happy and healthy life.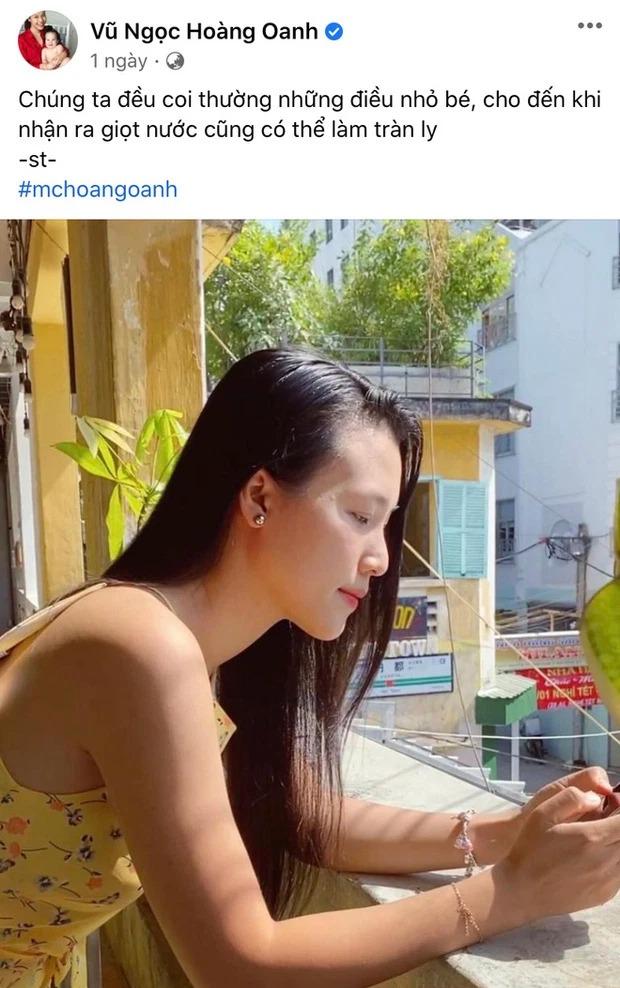 Returning to Vietnam after more than 1 year living with her husband in Singapore, Hoang Oanh made many people talk when he constantly posted mood boards.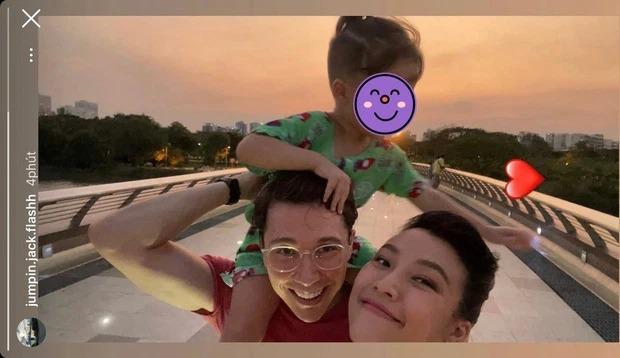 After that, the moment of reunion of the whole family seemed to put an end to the rift rumors…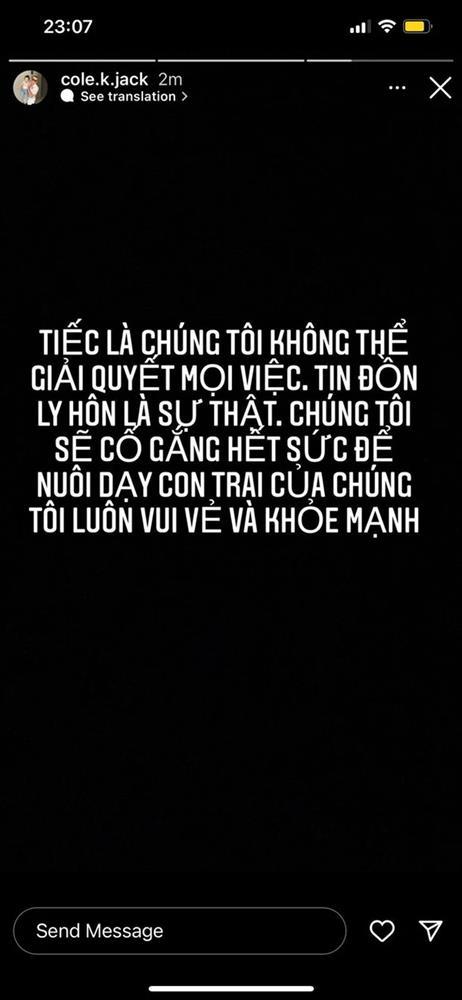 … until the evening of April 11, MC Hoang Oanh's Western husband confirmed that the divorce information was true
Crystal
On the morning of March 29, Crystal surprised the public when announcing the divorce from her husband after 2 years of marriage.
The singer said that the two have been separate for a long time and emphasized the reason for stopping, no third person appeared nor any discord, just differences in culture, outlook on life and realization. It's time to "release" each other.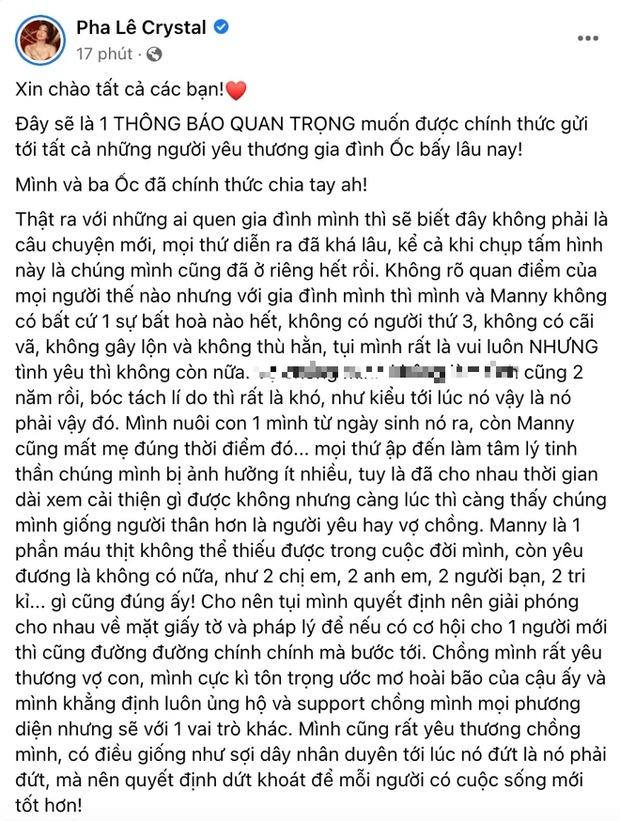 Crystal announced her divorce to "liberate" herself and her foreign husband after 2 years of living together
Crystal's ex-husband is Emmanuel Shin – a Korean-American one year younger than her. The two announced their relationship in 2020 and announced that they would celebrate the wedding at the earliest. However, because of the epidemic, the wedding had to be postponed.
Both registered their marriage and returned to the same house, together they have a daughter named Oc – now 1 year old, extremely plump and lovely. After the divorce, Pha Le was the one to take care of her daughter.
About the relationship with the ex-husband is a part of flesh and blood in life, but no longer in love but consider each other as soulmates. She affirmed to always respect and support but with a different role.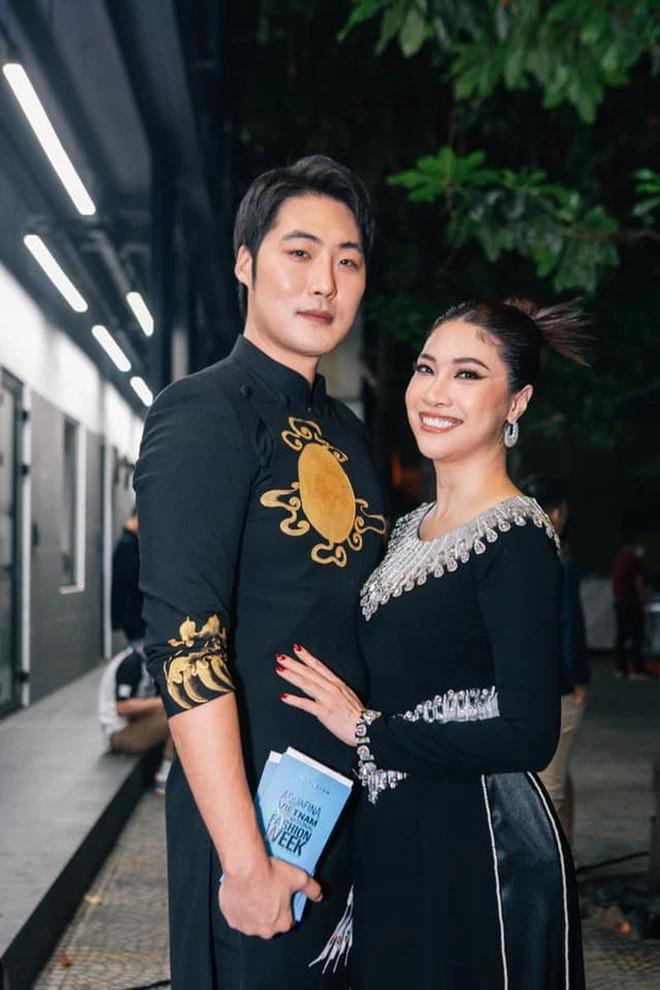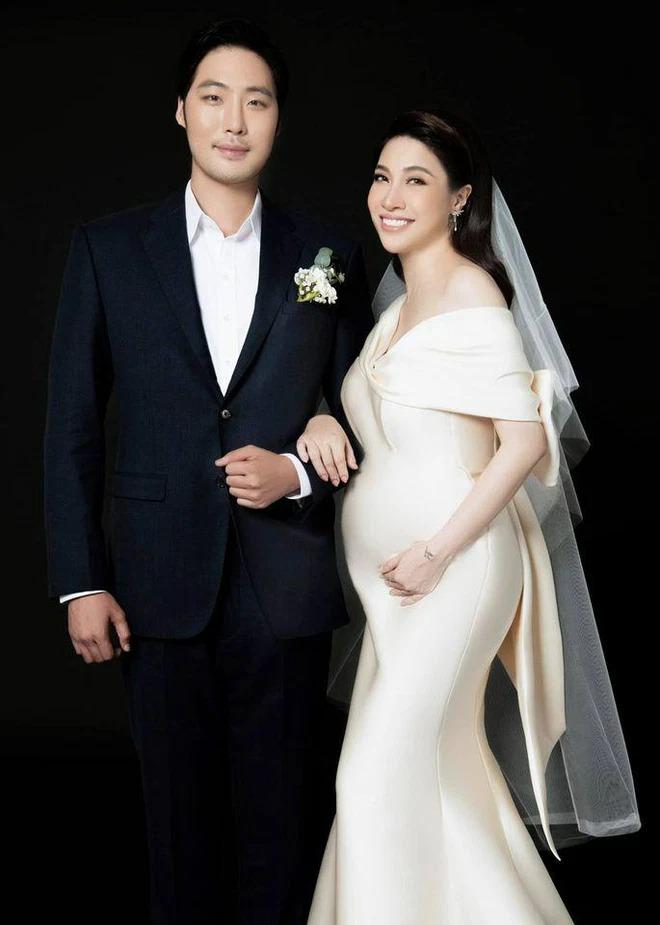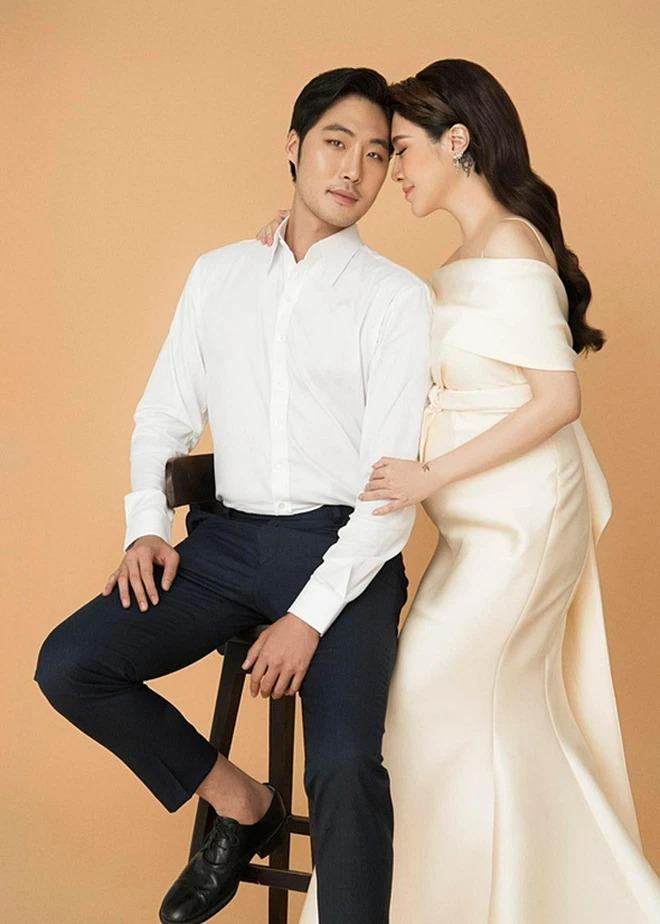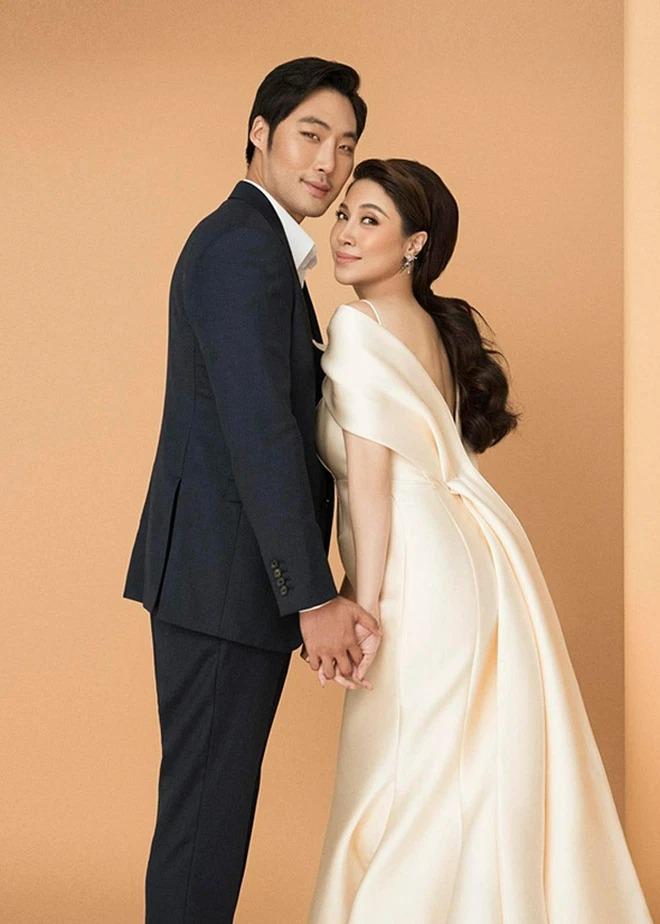 Crystal's husband is Korean-American. The two went public in 2020 but couldn't get married because of the pandemic
Diva Hong Nhung
In 2011, Diva Hong Nhung surprised when she announced that she had been married for more than a year with her American husband after many years of living together. The singer's husband, Kevin Gilmore, is 3 years younger than her and is a businessman.
The two had been together for 10 years and were married for 8 years before officially "going their separate ways" in 2018. She said she broke up peacefully and without controversy.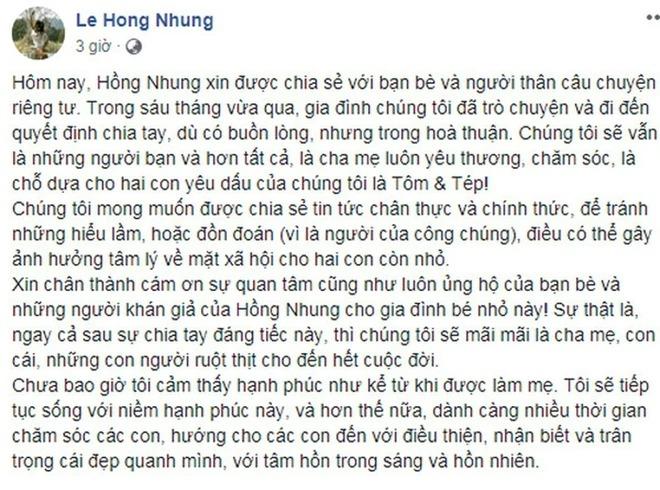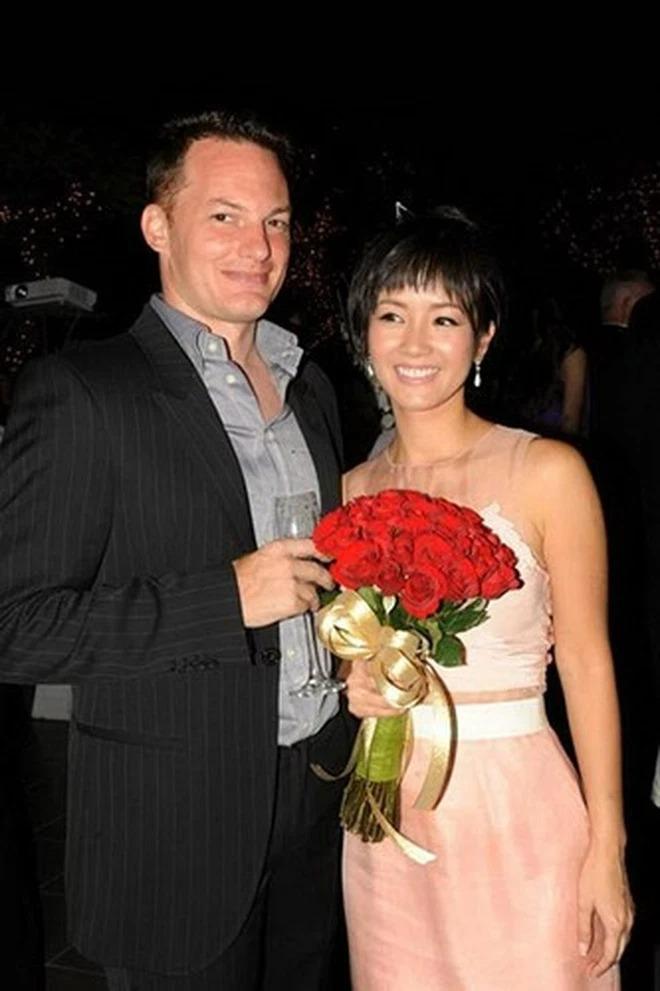 Hong Nhung announced her divorce after more than 10 years of living with a foreign husband
Not long after the divorce, Hong Nhung's ex-husband – Kevin Gilmore remarried a Myanmar woman. As for the female diva, she raised the twins Shrimp – Tep alone and often let the children meet their father. The singer also affirmed that her ex-husband provided for the children.
Until recently, Hong Nhung announced her new German boyfriend. The new love of the female singer is comfortable playing with her stepchildren. The audience is looking forward to, after all, Hong Nhung will have long-term happiness.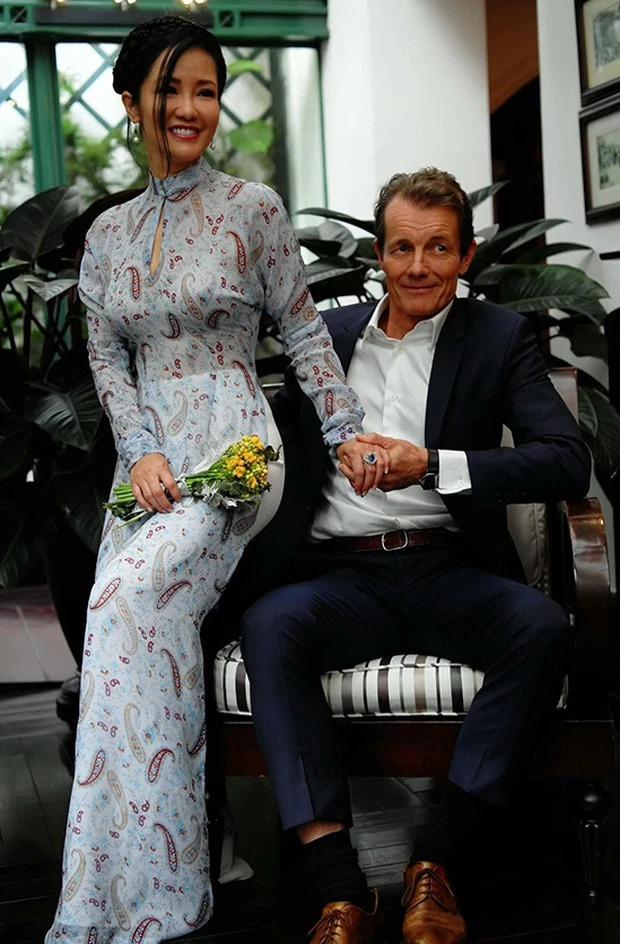 Hong Nhung is affectionate with her German boyfriend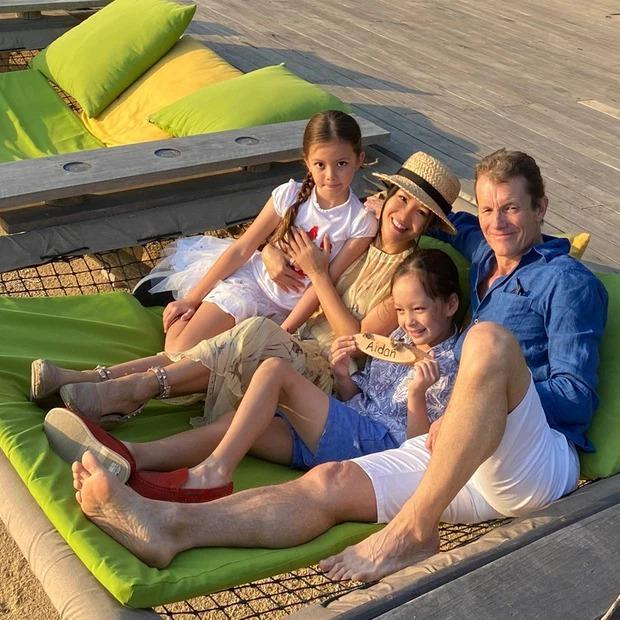 She said her boyfriend loves her two children very much and that is easy to see in the moments that the diva shares on social networks.
Phi Thanh Van
Phi Thanh Van and Thierry Blanc were married in 2008. Their wedding took place after 5 and a half years of love. Her ex-husband is 15 years older than her, is a French businessman, lives and works in Vietnam.
Before sticking with Phi Thanh Van, Thierry Blanc had a wife's life and had two children of her own. The former model and her husband West had more than 4 years of love before breaking up in 2012.
Before the divorce, Phi Thanh Van had two miscarriages in a row in 2009 and 2011 and was constantly facing stress. She once shared that not having children was the reason for the breakup.
However, if the two have children – there is interest and connection, the rift will not be so "gentle and quick".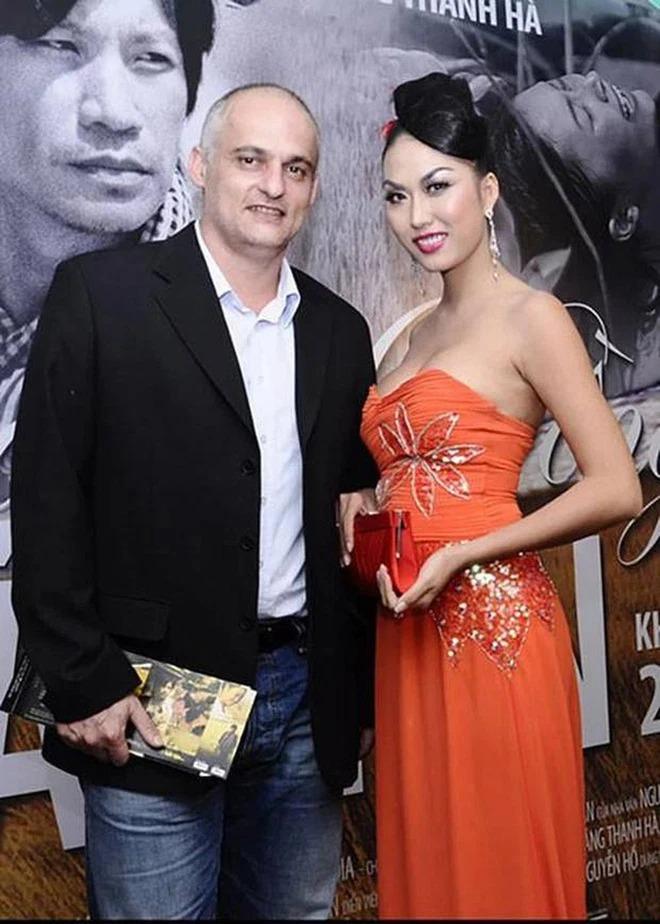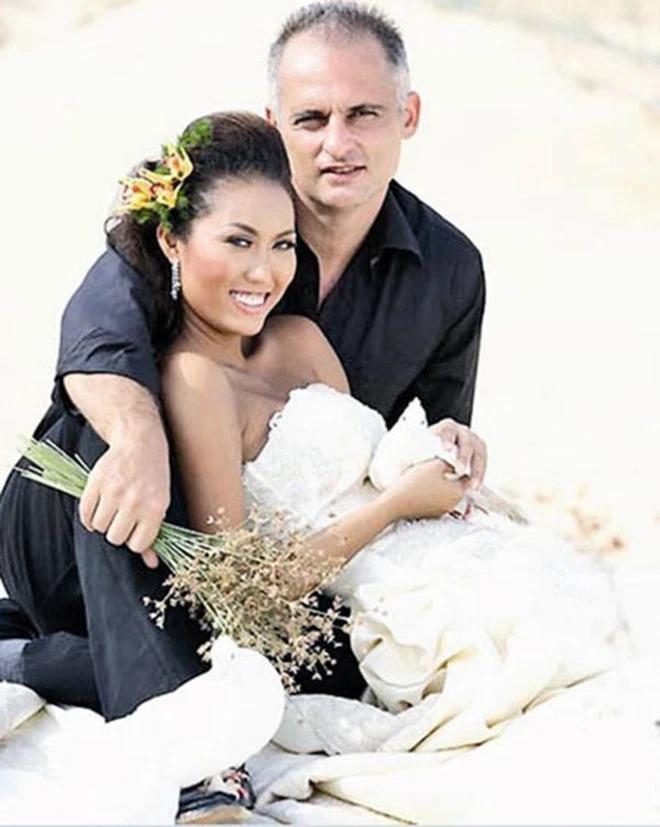 Phi Thanh Van and her ex-husband of French nationality used to live together for 4 years, but differences in culture, opinions and no common children make their relationship easy to crack.
After breaking up with her foreign husband, Phi Thanh Van remarried Bao Duy, but after 3 years of living together, the two broke up in noise, they have a son together. Up to now, Phi Thanh Van is a single mother.
As for Thierry Blanc, after the divorce, he still has a good relationship with Phi Thanh Van. Until mid-March, Phi Thanh Van was shocked when she received news that her ex-French husband had suddenly passed away.
She painfully shared on her personal page: "I wish at that time I had as much psychological knowledge as now, I certainly wouldn't let our marriage come to a standstill and get divorced just because of my impatience. Just because of my childishness. I'm aggressive, but how many times I want us to come back, you coldly refuse."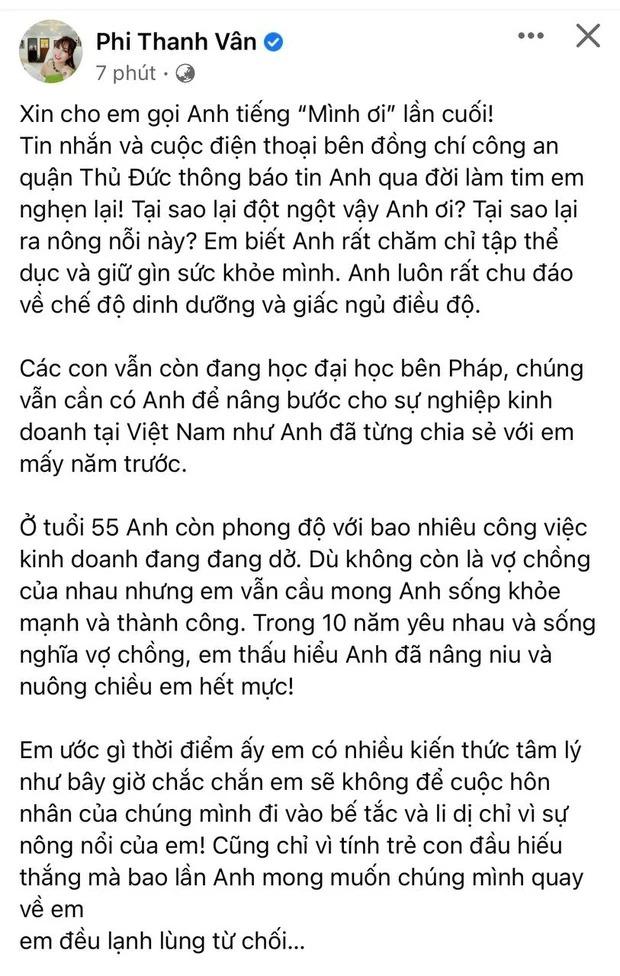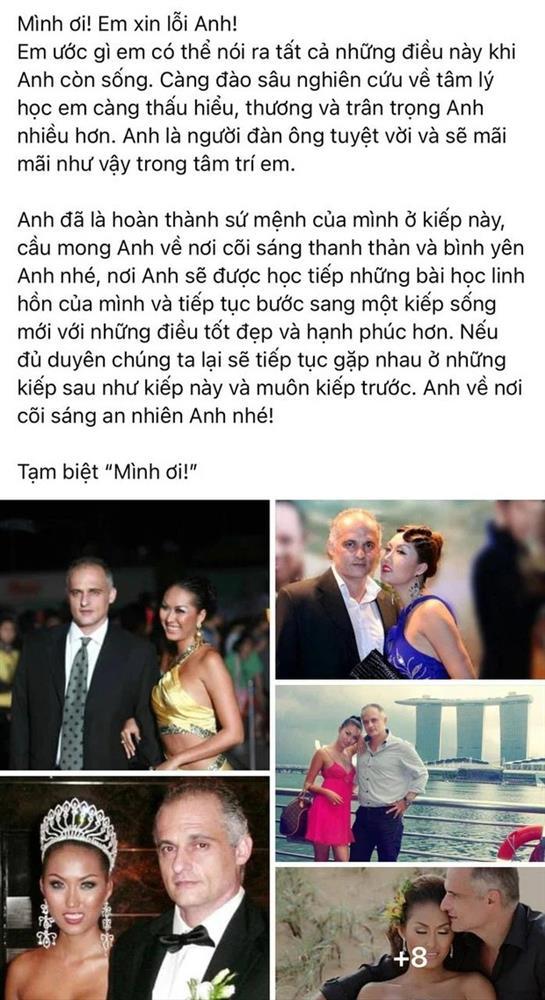 Phi Thanh Van was shocked when she received news that her ex-husband had passed away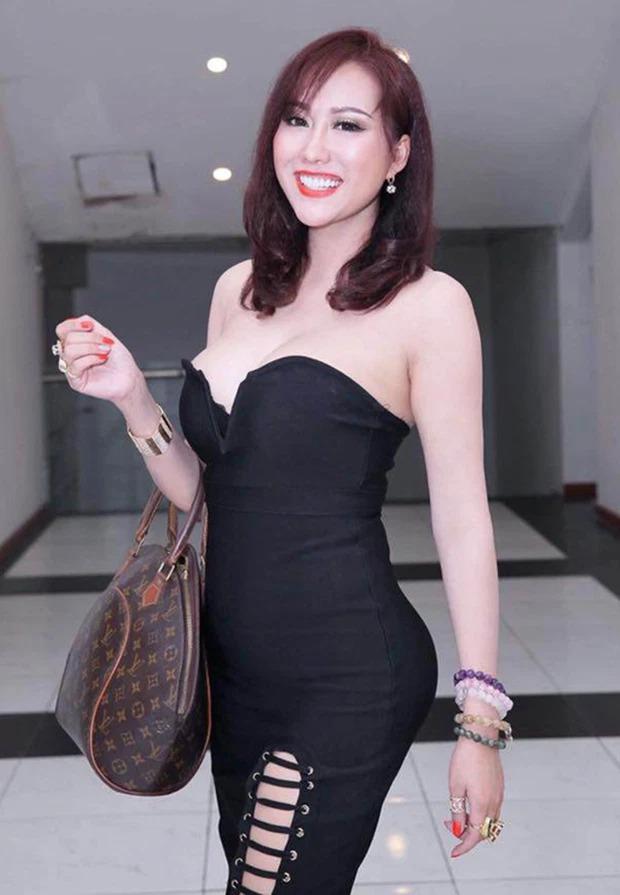 Currently, Phi Thanh Van is a single mother
According to the Law & Readers
You are reading the article
Hoang Oanh and Vbiz star cast when marrying a foreign husband

at
Blogtuan.info
– Source:
2sao.vn
– Read the original article
here