Giải trí
Question Miss Do My Linh and youngest son Bau Hien go on holiday together?
WATCH VIDEO: Miss Do My Linh show off her sweet voice with "After all" with Duong Trieu Vu.
Checking in at the same place, Do My Linh and Do Vinh Quang made netizens even more confirmed that they were dating
Recently, the information that Miss Do My Linh was caught up in rumors of dating the youngest son of Hien's house, Do Vinh Quang, made people talk non-stop. Although the two have never confirmed it, they have revealed many dating hints. Recently, the queen continued to reveal that she was with her rumored lover during a vacation at a high-class resort.
The couple is constantly rumored to be dating but has always remained silent.
Accordingly, on her personal page, Do My Linh posted a close-up picture of her face, accompanied by the words "Vacation". Looking at the space in the photo, it seems that the queen is having a vacation in a sea. The most remarkable thing is that just a few hours after the queen posted the above status line, the young master Do Vinh Quang also shared a very funny moment while sitting in a canoe at sea with the status line: "Holiday mood" ( Holiday mood).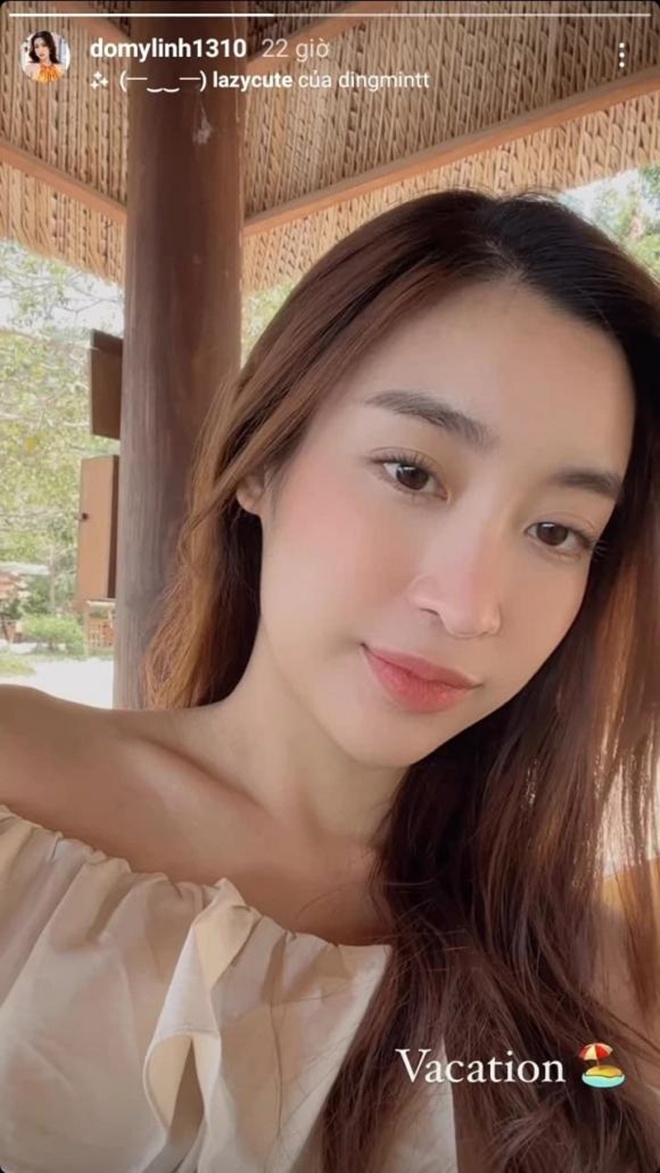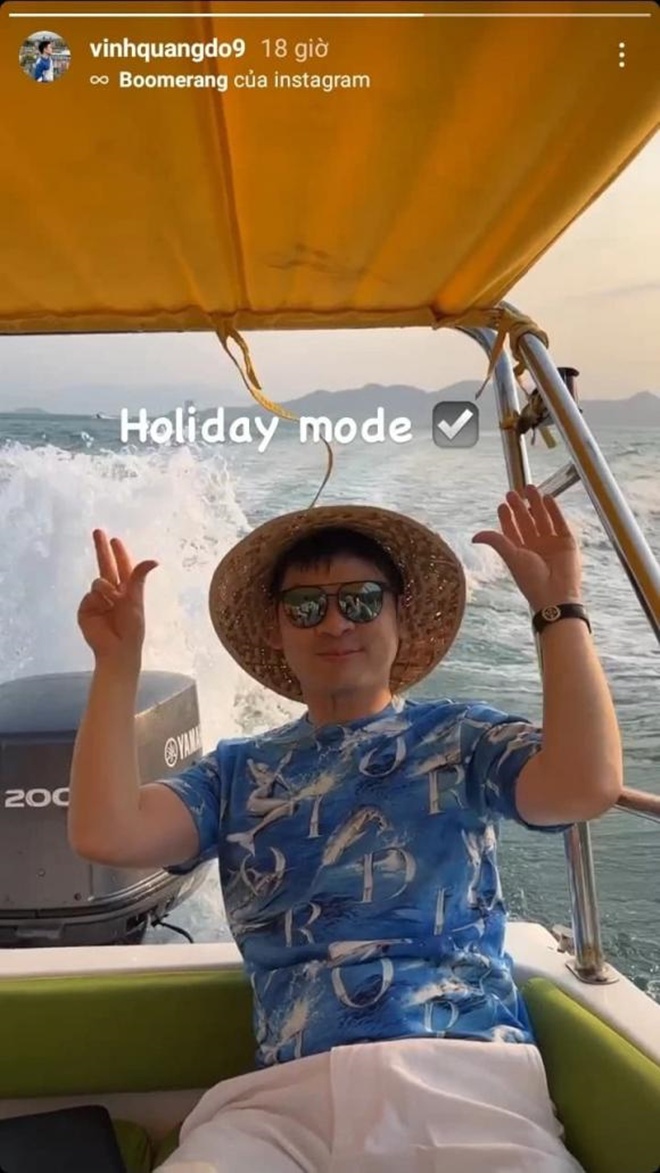 Do My Linh and Do Vinh Quang are excited to post about their vacation.
Looking at the picture, it can be seen that the two check-in together at the sea and show an excited mood when enjoying a happy and relaxing time. From this coincidence, people immediately raised a question: The rumored couple are enjoying a relaxing moment during the holidays of the Hung Kings' death anniversary together? However, this is just speculation of the online community, how things are only understood by insiders.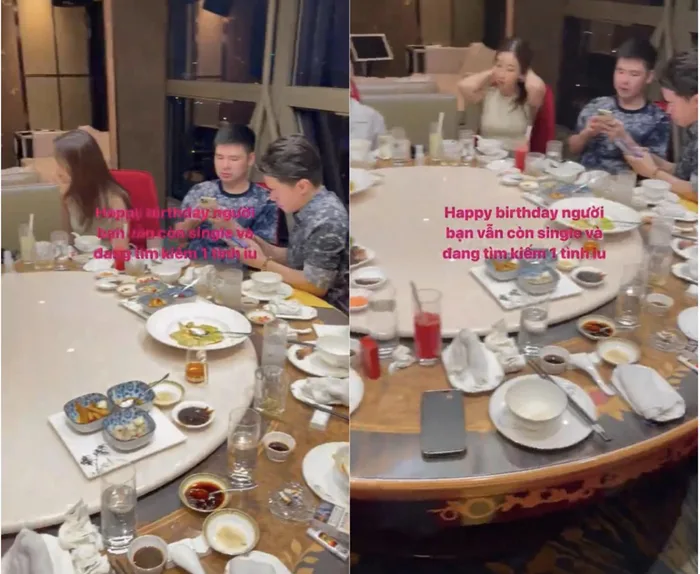 Before that, the moment Do My Linh sat down to eat with two young masters of the Bau Hien family caught the attention. Do My Linh sat next to Do Vinh Quang, next to him was the eldest Do Quang Vinh.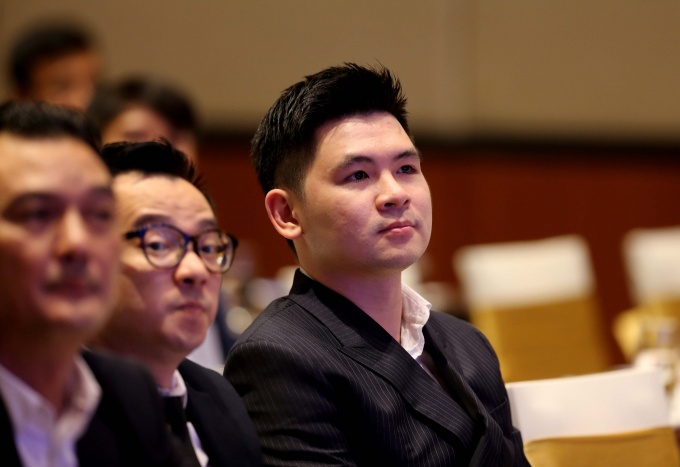 Do Vinh Quang was born in 1995, 1 year older than Do My Linh. The youngest son of Bau Hien's family was once on the list of the 100 richest people on the Vietnam stock exchange and stood at 77th place.
In addition, there are other notable images on Facebook/Instagram of Vietnamese stars: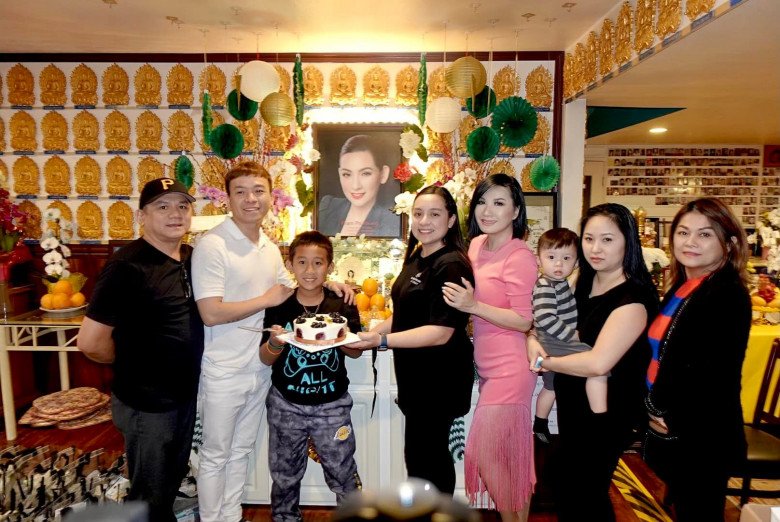 In 's special birthday Phi Nhung, besides friends and relatives, the most notable is the presence of the singer's ex-husband in the photo. This is the first time the singer's ex-husband Cotton Dian Dian publicly appeared with her daughter's family on Phi Nhung's birthday.
Trizzie Phuong Trinh shared about this special day with Wendy's heartbreaking sentence: "Today in America is April 10, Phi Nhung's birthday. Last night Wendy and her small family went to Beckam's birthday party, then returned to Tinh Xa Giac An to livestream to commemorate her mother's birthday with fans. After taking care of Beckham's party, I ran to the temple to sing birthday songs for him. Seeing the image of Wendy holding a birthday cake and Nathan's nephew cutting the cake for her grandmother in front of the altar, her heart couldn't help but feel sad. In addition, Wendy also included a touching sentence. "This is mom's first birthday with all three, children and Nathan."
Hearing Wendy talk about it made my tears want to come out, but I promised my heart since I cut my hair short to be strong and won't shed tears when it comes to Phi Nhung, so I was able to hold it back in time. That's also the reason why I haven't talked about her much for a long time because I want my life to be balanced again because there are many people beside me who need me to be strong and have many things to worry about. Today is my birthday but how do I wish the person on the other side of the world a happy birthday? I know somewhere you must be happy to see Wendy's grown up and filled with everyone's love. Wendy is following her path, very diligent in social work. Wendy is also slowly losing weight, something she's wanted Wendy to do for a long time. Wendy's small family is very happy, Tom is very pampering his wife and his grandchildren are all obedient and cute.
All small parties, large parties in my family are always present with Wendy and the grandchildren, Wendy is not alone, you can rest assured. Aunts and grandmothers are always with me. Where you live, people don't age, right? And there will be no illness, so now I wish you a new age or wish you more health. I can only promise to live a happy, meaningful life full of positive energy to live for your part. Happy birthday sister".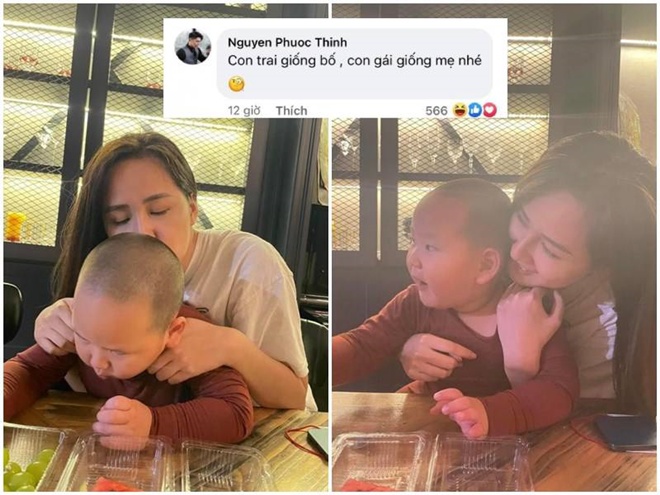 On her personal page, Mai Phuong Thuy suddenly posted a series of photos taken with Tra My Idol's baby girl. Notably, when she hugged Tra My's second son, Hau showed great interest. The proof is that she has constantly smiled very happily. Contrary to the excitement of the queen, looking at Hayden, the boy made the online community laugh when he did not hesitate to "beautiful butter" Mai Phuong Thuy, and also had a series of super cool expressions.
Notably, under the comment section, Noo Phuoc Thinh teased: "A son is like his father, and a daughter is like his mother. make people excited.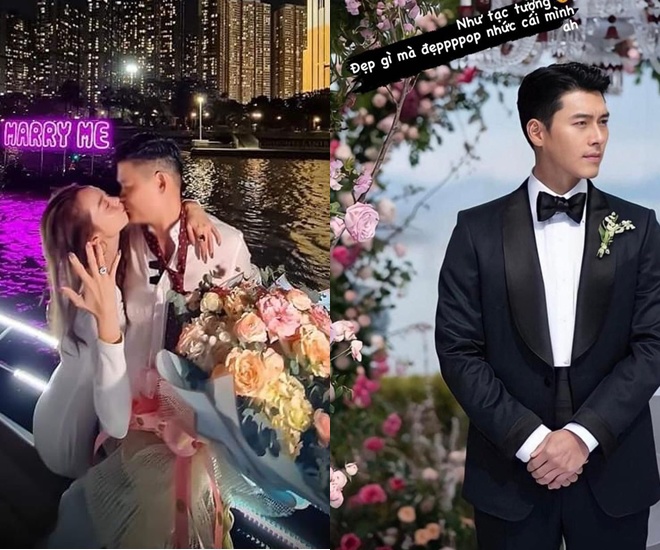 Recently, the wedding of the famous Korean star couple Son Ye Jin and Hyun Bin caused a storm on social networks. In addition to fans, Vietnamese stars also competed for photo collages and congratulated this super century wedding. On Instagram, Minh Hang does not hesitate to show her affection for her idol. The female singer posted a photo of the Korean actor with the caption "sweet as sugarcane back": "Like a statue, it's beautiful, but it hurts to be beautiful".
The actor's post amused many people. Others also wittily teased Minh Hang "to be short", because Hyun Bin is already a "flower owner" and the female singer is also about to get on a flower car.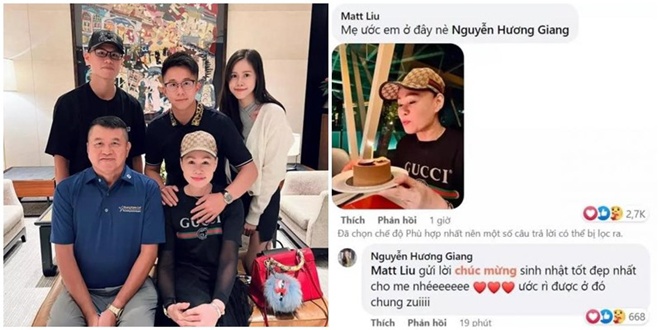 Recently, Matt Liu shared photos of his biological mother's 60th birthday party, and revealed the relationship between mother and girlfriend. Specifically, under the post to congratulate her mother's birthday, Huong Giang's boyfriend directly tagged the queen's name and said that his mother wanted the singer to be at the birthday party.
In response, Miss International Transgender 2018 also showed a very good relationship with Matt Liu's mother: "Send the best birthday wishes to mom. Wish to be there to celebrate." Looking at Huong Giang's answers, it can be seen that the mother-in-law – daughter-in-law relationship in the future will be extremely good.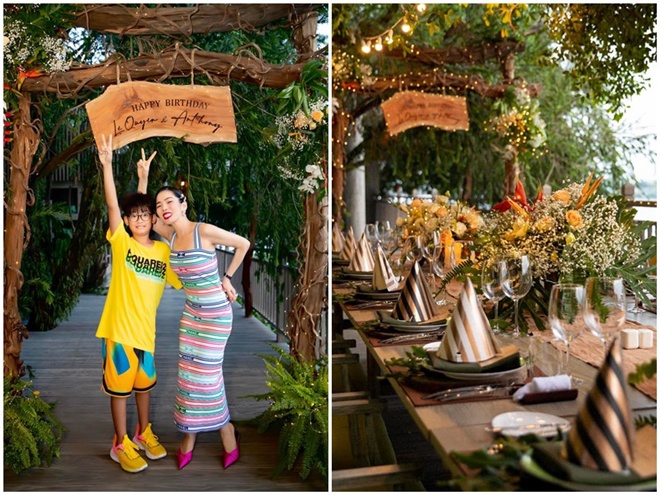 On her personal Facebook page, Le Quyen has released the latest series of photos at the birthday party of herself and her beloved son. Through the image shared by the singer, it can be seen that this birthday party of the mother and daughter was held at a restaurant with an extremely luxurious river view. Under the article, Lam Bao Chau also did not forget to send sweet congratulations: "Happy birthday mom and daughter! Cheers". Right after that, the "tea room queen" also replied: "We all chill together."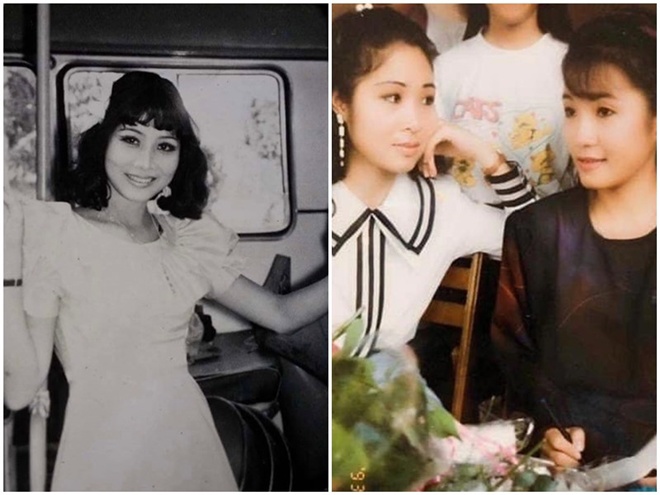 Recently, on her personal page, Hong Van posted a photo when she was young with the status line: "How old do you know Van is?" attracted the attention of netizens. In the photo posted by the female artist, it can be seen that it is when the beauty of People's Artist Hong Van is most beautiful when the female artist has a slim body, delicate face and harmonious lines.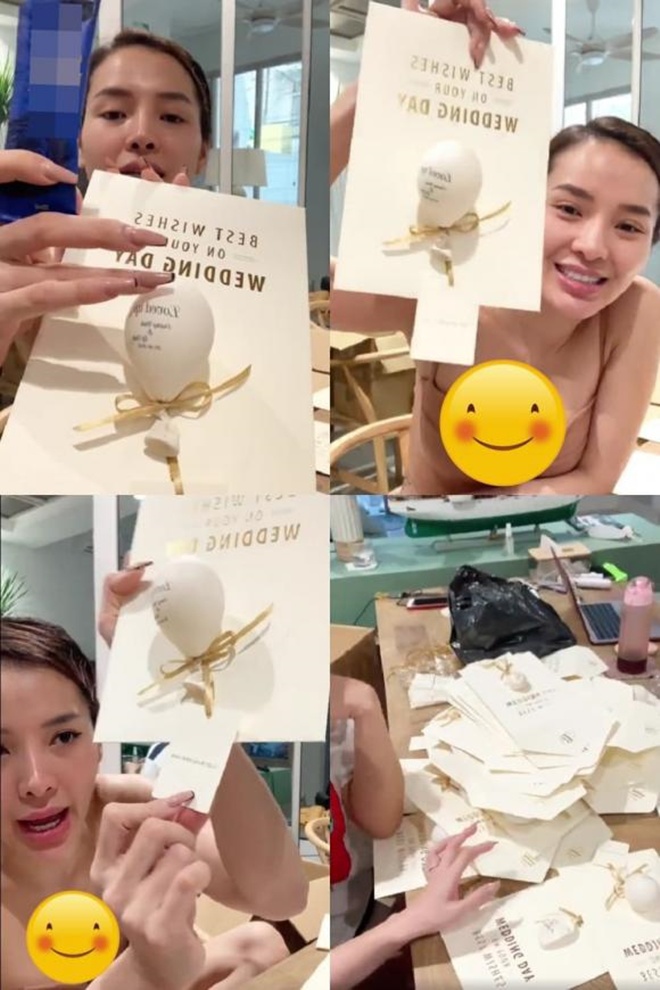 In the past time, Vbiz has continuously received a lot of good news. In it, the wedding of Phuong Trinh Jolie and Ly Binh are highly anticipated by the audience. Recently, Phuong Trinh Jolie has continued to reveal her wedding invitation to attract the attention of the public and the media.
The card is meticulously designed and luxurious. The main color of the card is white and the text is golden. The wedding card is decorated with a pretty white balloon tied on the top. Inside the wedding card is an invitation letter and a calendar with a note on April 25, the day Phuong Trinh Jolie and Ly Binh held their wedding.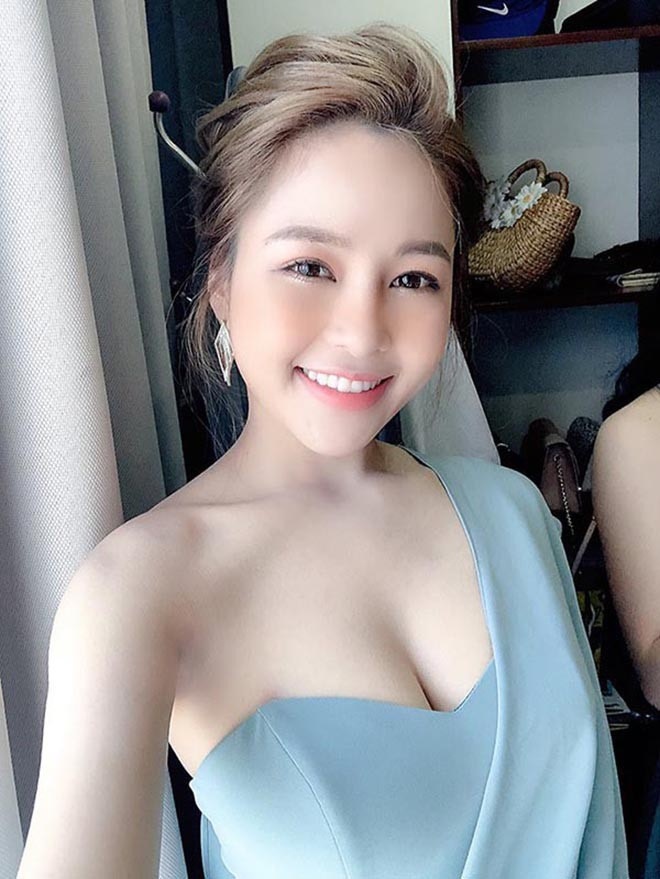 Recently, people have been stirred by the views of hot girl Tram Anh. On her personal Instagram page, she wrote: "In the past, I thought that loving someone was not willing to spend their money, always worried about their hardships. Later I found out, agreeing to let me spend money is a sign of loving someone. .
It's not that I'm greedy for money or material things, but I've tried it before. Your understanding is not only useless but also makes me hurt. In fact, women should know how to spend their man's money. Because where men spend their money, their hearts will be there."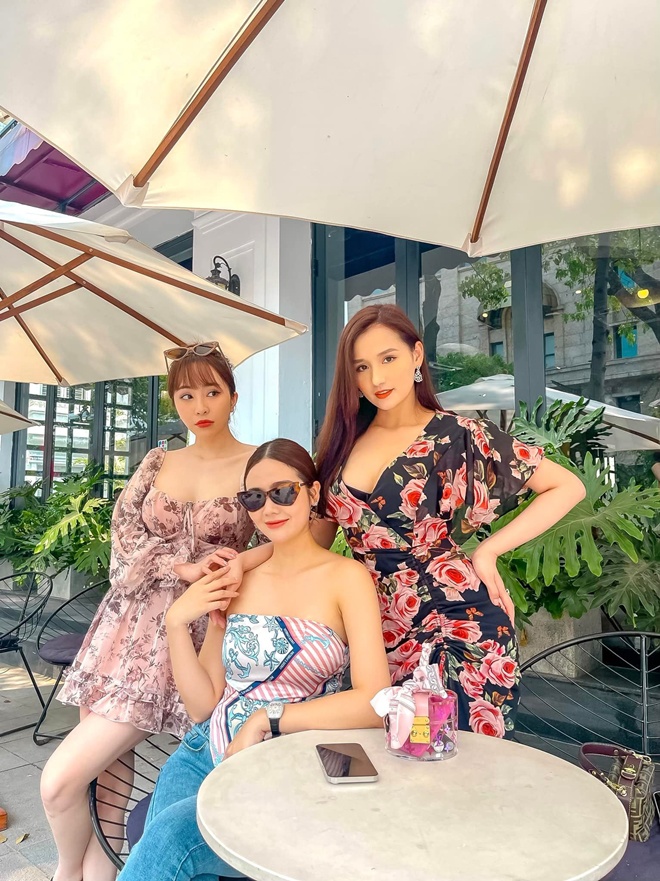 As close friends in Vietnamese showbiz, La Thanh Huyen, Quynh Nga and Phan Minh Huyen often post pictures of gathering and having fun together. Recently on the personal page, all 3 beauties showed off pictures of each other. While Phan Minh Huyen wore a shirt that showed off her bare shoulders, highlighting her hot bust, La Thanh Huyen chose a flower dress that showed off her curves, while the "Crocodile Queen" attracted attention with a new look. Beautiful Quynh Nga has changed her hairstyle to have a more youthful appearance.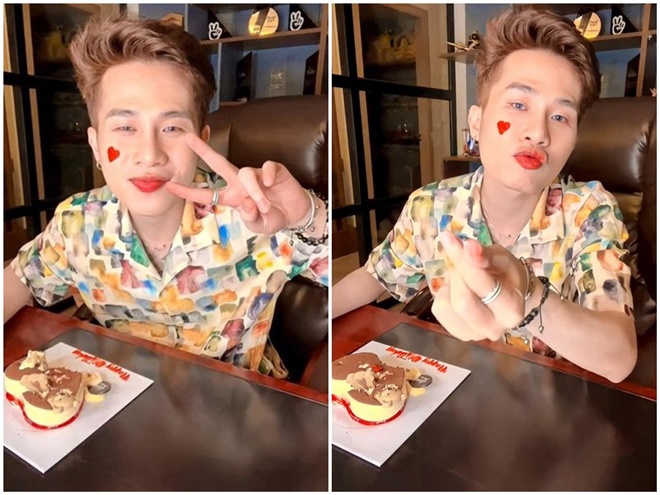 MXH was excited when Jack officially showed his new photo revealing his face after a period of "silence" because of the scandal of having his own child with Thien An and "catching fish" with many hands. The reason Jack "re-appears" at the moment is to celebrate his birthday with fans on April 12. On his personal page, the male singer shared: "Every year, they force me to see what it's like to be my birthday…"
You are reading the article
Question Miss Do My Linh and youngest son Bau Hien go on holiday together?

at
Blogtuan.info
– Source:
Eva.vn
– Read the original article
here