Công nghệ
Telecommunications Services Corporation (VNPT) received the First Class Labor Medal
Over 25 years of construction and development, as the first "pure Vietnamese" mobile operator in Vietnam – VinaPhone is proud of its impressive development steps, bearing a pioneering mark on the mobile information market.
The imprints of 25 years VinaPhone
On June 26, 1996, VinaPhone mobile network – the first mobile network built and developed by the Vietnamese themselves, officially came into operation. VinaPhone means "pure Vietnamese mobile network", is the pride of Vietnamese intelligence, is the future of the country catching up with global trends. VinaPhone's 25-year journey is made up of hundreds and thousands of stories of young engineers when first approaching and mastering network technology, of switchboards, sales staff and many other people. Other quiet people have devoted their youth and enthusiasm to contribute to making VinaPhone grow and reach far.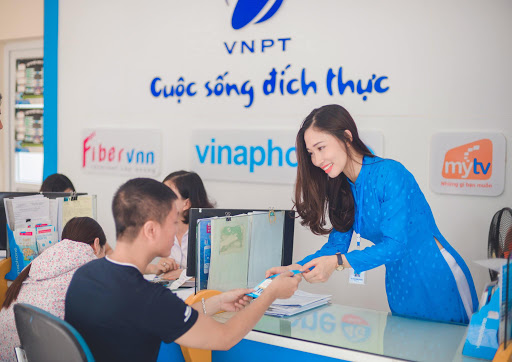 Those efforts have been marked by many proud results, one of which is memorable when VinaPhone became the first network operator to cover all provinces and cities of Vietnam in 1999, only 3 years later. at birth.
VinaPhone network continues to achieve many important milestones, contributing to the history of Vietnam's IT and telecommunications industry. In 2002, VinaPhone reached the milestone of 1 million subscribers, rising to the leading position. With the spirit of bravery and creativity, VinaPhone once again became the first mobile network to cover 100% of districts and islands across the country, from reverse to lowland, from border to island. Connecting millions of information and emotions, contributing to realizing the future development of the country.
10,000 broadcasting stations across the country with 12 million subscribers, those are the talking numbers of 2008. Also in this year VinaPhone was honored to receive the award "Mobile network with the best non-voice service". These efforts have brought about outstanding growth, creating momentum for new breakthroughs.
VinaPhone is the first operator to deploy high-speed broadband 3G technology. A series of domestic and foreign awards for VinaPhone 3G, more importantly the trust of millions of customers, recognition for the efforts of a pioneering mobile network.
The desire to bring the future of telecommunications technology closer to Vietnamese society is increasingly being cultivated and enhanced. In 2014, VinaPhone Company was honored to receive the First Class Labor Medal for the period 2008-2012 awarded by the President.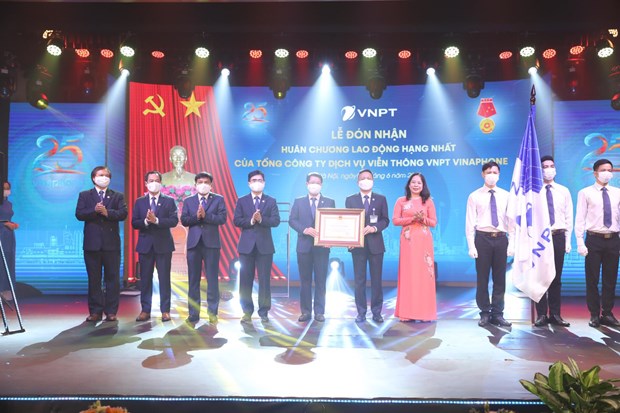 VNPT VinaPhone Green Warriors have transformed themselves into Digital Warriors with the determination to quickly bring Vietnam into the digital era, close all gaps in the 4.0 era, and strongly develop digital services in many key areas such as: E-Government, Health, Education, Smart Cities, Smart Tourism…
Up to this point, VNPT VinaPhone owns a telecommunications infrastructure and network that fully meets the national needs in terms of national security and defense, space sovereignty, disaster prevention as well as the diverse needs of customers. nearly 30 million customers.
VNPT Group is also the first enterprise to successfully test 5G commercial in Hanoi and Ho Chi Minh City. VNPT's total international transmission channel capacity is over 6,500 Gbps, Internet traffic on mobile networks has increased by an average of 70% annually in recent years. Step by step transform network infrastructure according to the trend of SDN/NFV technology on the most advanced Cloud infrastructure.
The provision and trial deployment of 5G technology services on VinaPhone network is assessed to be gradually realizing AI, IoT, Robot … applications for smart cities and businesses. Accompanying in the digital transformation, 5G VinaPhone technology will contribute to meeting business goals as well as socio-economic development, safety, security and national defense.
Along with that, VinaPhone's position is continuously confirmed from the objective reputation assessments of domestic and foreign organizations, and is increasingly enhanced when participating in serving major national and international events. economy, develop projects of national stature, contribute to helping VNPT Group firmly step on the pioneering journey, leading the National Digital Transformation.
VNPT VinaPhone is honored to receive the First-class Labor Medal for the period 2015 – 2019
Also at the 25th anniversary of VinaPhone mobile network, Telecommunication Services Corporation (VNPT VinaPhone) was honored to receive the First Class Labor Medal for the period 2015 – 2019.
Attending were members of the Party Central Committee:
– Vice President Vo Thi Anh Xuan
– Deputy Head of the Central Propaganda Department
– Minister of Information and Communications Nguyen Manh Hung
– Chairman of the Committee for State Capital Management at Enterprises Nguyen Hoang Anh.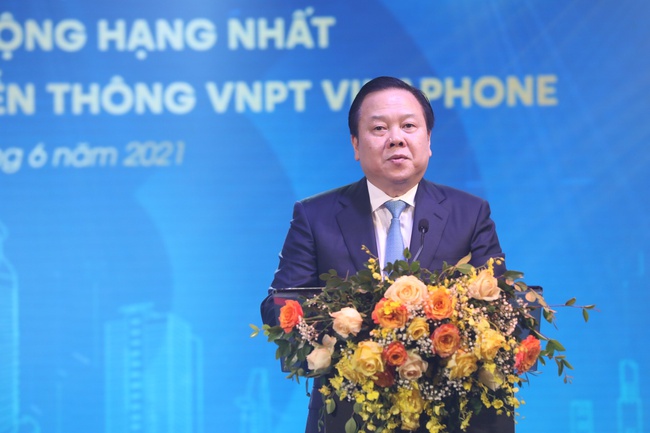 This is a period of time when the Corporation has overcome many difficulties and challenges to successfully carry out production and business tasks and fulfill the targets in terms of revenue/output as well as the difference between revenue and expenditure/budget payment. state increases every year.
If the total revenue of VNPT VinaPhone in 2015 reached VND 14,478 billion, by 2019, the total revenue will reach VND 42,230 billion. In 2015, the payment to the state budget was 380 billion VND and in 2019, VNPT VinaPhone reached the state budget payment of 1,302 billion VND.
During this period, with competitive experiences in mobile services and the risk of revenue decline from OTT-based services, VNPT VinaPhone has closely followed the market to offer solutions to maintain market share. and improve service quality.
Many business policies, improving service quality and customer care, infrastructure development, new technologies and new services have been implemented, notably: signing and implementing Smart City project major cities and provinces; is the first operator to provide Vinaphone S satellite mobile service in the entire territory, territorial waters of Vietnam and international waters; VnEdu service 'covers' up to 50% of schools nationwide; Opening 4G in provinces and cities…
Along with that, VNPT VinaPhone is also honored to participate and complete the task of providing telecommunications services, ensuring the communication work of many major conferences of the country such as: APEC 2017 Conference, VEF Conference. ASEAN 2018, ASEAN Senior Economic Officials Meeting (SEOM) 2019 in Quang Ninh…
As a result, continuously from 2015 to 2019, the Corporation was recognized as the leader in the emulation movement of VNPT Group and was continuously rewarded with the annual Emulation Flag of the Ministry of Information and Communications. and of the Government. Even more honored, it is the First-class Labor Medal for the period 2015 – 2019 that all leaders and employees of VNPT VinaPhone are received today.
Appreciating the achievements of the present and the past journey, with the spirit of "Pioneer leader – above and below unanimity", VNPT VinaPhone in particular and VNPT in general have been and will continue to contribute to creating the foundation. technology shapes the future, helping VNPT Group continue to maintain its pioneering role in the journey of digital transformation of national and corporate organizations, bringing true values ​​to the Vietnamese government and people.
You are reading the article
Telecommunications Services Corporation (VNPT) received the First Class Labor Medal

at
Blogtuan.info
– Source:
danviet.vn
– Read the original article
here