In 1994, the villagers of Luchong (Hubei, China) were shocked by the strange incident. Accordingly, a man in the village was serving a sentence for murdering his wife, when suddenly one day, the wife suddenly returned with a surprising story.
Stormy marriage
When she was unmarried, Zhang Zaiyu was a pretty cheerful girl. After getting married, she suddenly became mentally ill. All due to her husband and their turbulent marriage.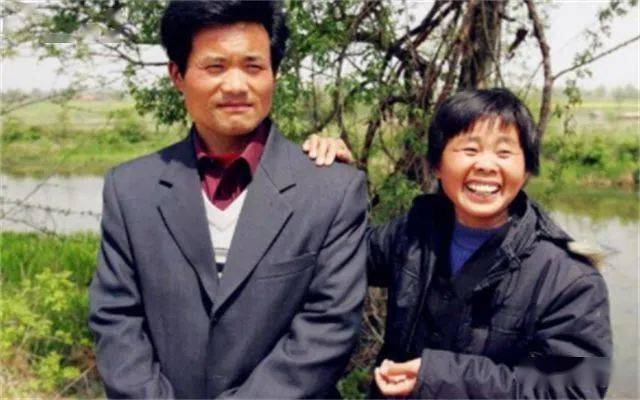 Zhang Zaiyu (right)
Zhang Zaiyu and her husband She Xianglin got married in 1986. The two have a daughter together. Their married life was quite peaceful at first. But when She Xianglin went to work in another city, everything changed.
When Zhang at home saw her husband not sending money back for a long time, she became suspicious. In the end, the result was exactly as she expected. She Xianglin had an affair with another woman for a long time.
Zhang Zaiyu suffered because of her husband's betrayal. Since then, the couple's relationship has not been smooth. The house was often noisy with quarrels. She Xianglin also no longer cares about his wife and daughter.
Neighbors all around knew about the discord between the couple Zhang Zaiyu. She also talked about this with her family several times.
Over time, unable to endure her husband's betrayal, Zhang suffered severe psychological effects and developed mental illness.
After discovering a body floating on the lake, which authorities and relatives believed to be Zhang Zaiyu, She Xianglin was arrested on April 22, 1994.
Murder husband
When questioned, She Xianglin adamantly denied everything at first. This man said that although their married life had conflicts, he was never the killer who killed his wife.
But then 6 months later, this man suddenly changed his testimony. She Xianglin admitted his murder to his wife.
She Xianglin told police that on the night of his wife's disappearance, when the whole family had gone to sleep, Xianglin took Zhang Zaiyu to the lake. When his wife was not paying attention, he took a stone and hit his wife's head and face. Being attacked by surprise, She Xianglin lost consciousness. When the victim was no longer breathing, She Xianglin put her body in a bag and then inserted large stones and threw it into the water. The purpose of She Xianglin is to drown the body in the lake bed. The motive for the crime was stated by She Xianglin to kill his wife to marry his mistress.
At the first instance trial, She Xianglin was sentenced to death. However, some investigators believe that this case has many questionable points and should not be arbitrarily convicted but need to be retried. Therefore, the death penalty was not carried out immediately.
With that, She Xianglin's parents believed that their son could not do it and suspected of being forced to confess. The suspect's parents have appealed and complained many times.
After that, the high court concluded that the murder evidence and the circumstances were not clear, so the sentence of She Xianglin to death was unconvincing. Finally, She Xianglin was sentenced to 15 years in prison on June 15, 1998.
The case seemed to have ended from here, but 11 years later, when She Xianglin was only 4 years away from being freed, suddenly the woman who thought she was dead suddenly appeared.
You are reading the article
The tragedy of the man who was unjustly imprisoned for adultery: A turbulent marriage

at
Blogtuan.info
– Source:
Eva.vn
– Read the original article
here