Quốc tế
The war in Ukraine is more unpredictable because of the suspicion of "dirty weapons"
"Before today, we received remarkable information that Russia may have used a chemical agent, possibly tear gas mixed with chemicals, to weaken and neutralize the Ukrainian army in Mariupol , using these chemical agents as part of an effort to weaken defenses," he asserted, according to radio. CNN.
"We have shared this information with our Ukrainian partners. We will be in dialogue with them to try to verify what really happened," he added.
After it emerged that an attack possibly related to chemical weapons took place in the city of Mariupol on April 11, Ukrainian President Volodymyr Zelensky stressed that this question should be taken seriously. An official in Mariupol, who asked not to be named, said it was still unconfirmed.
Meanwhile, US Department of Defense spokesman John Kirby said that the Pentagon is monitoring the situation closely and that if Russia is found to have used chemical weapons, this will be an escalation of the conflict and is a major step in the conflict. a direct challenge to the member states of the North Atlantic Treaty Organization (NATO).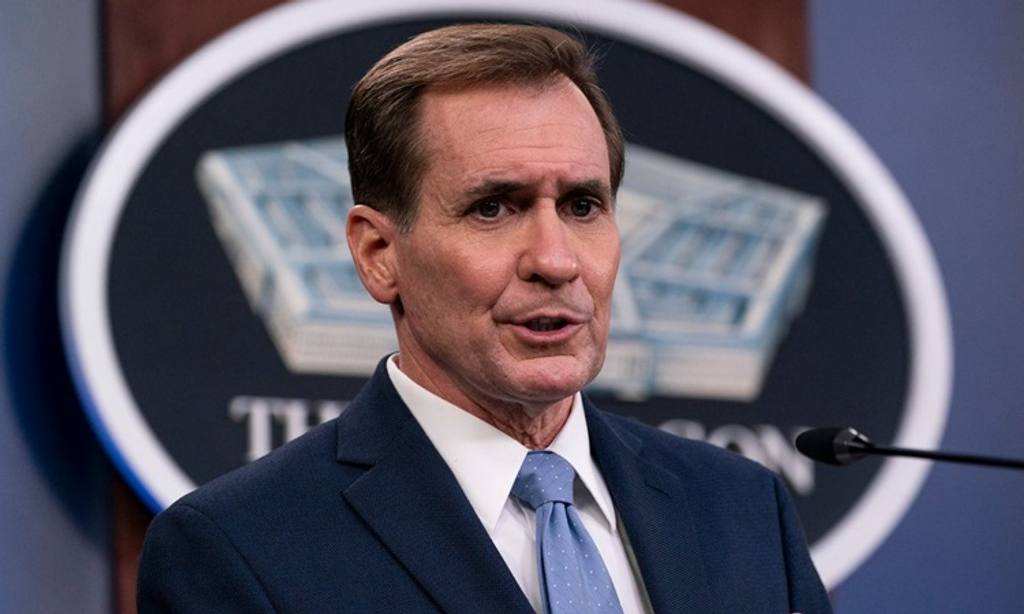 US Department of Defense spokesman John Kirby. Photo: Reuters
On the same day, British Foreign Secretary Liz Truss said London was working with partners to investigate the above suspicion. If Russia is found to have used chemical weapons, the British government will take appropriate steps to punish Moscow, Minister Truss emphasized.
Earlier, in early March, the US warned Russia could use chemical or biological weapons in Ukraine, after Moscow accused Kiev of planning a chemical weapons attack.
Russia announced on March 9 that "there is evidence that Ukraine planned a chemical weapons attack". Specifically, the Russian Defense Ministry accused Ukraine of using more than 80 tons of the chemical ammonia gas in the city of Zolochiv and instructed people in the area what to do after a chemical attack.
At the time, White House press secretary Jen Psaki stressed that the claims from Russia were "false", and warned that this could be a pretext for Moscow to deploy chemical weapons in the attack on Ukraine.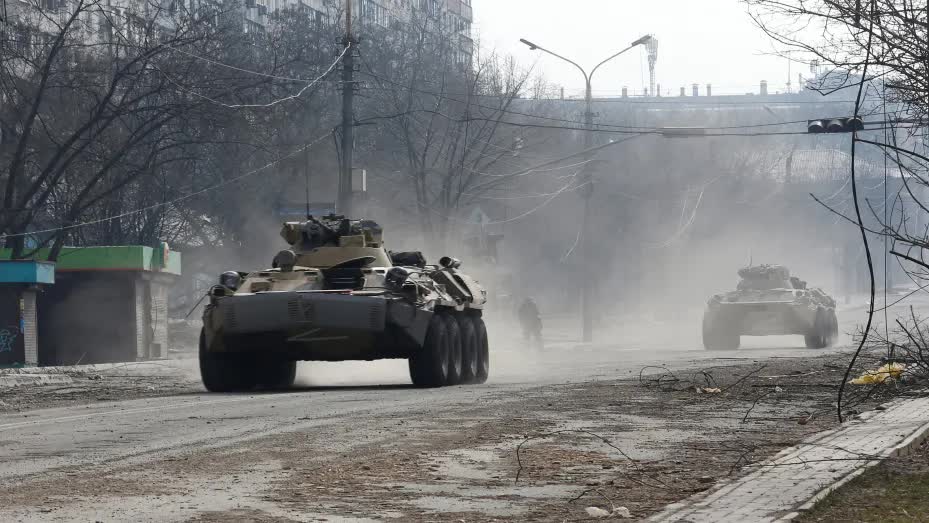 Armored vehicles of pro-Russian forces in the city of Mariupol – Ukraine in late March. Photo: Reuters
Russia accuses Ukraine of "staging" in Sumy
"Kiev is staging violent incidents against civilians in the Sumy region, northeastern Ukraine, under the guidance of British agents" to blame Russia, according to the head of the Russian National Center for Defense Management Mikhail Mizintsev.
"The representatives of Ukraine and the Western press were invited to the Sumy region's city of Seredina-Buda, which was once under the control of the Russian military. In order to conceal the truth and prevent real witnesses, they issued a curfew," RT quoted Mizintsev as saying. He further emphasized that Russian troops left the area three weeks ago, on March 20.
You are reading the article
The war in Ukraine is more unpredictable because of the suspicion of "dirty weapons"

at
Blogtuan.info
– Source:
nld.com.vn
– Read the original article
here