Cư dân mạng
World
When I got back to my husband's house, I saw a strange image of worship, I felt cold when I heard my mother-in-law pray
I have just been married for a few months, my husband is 8 years older than me, his name is Khoa, he is a gentle, well-behaved person. My husband's family also loves me, right from the first time I debuted, the two of them nurtured and urged them to get married quickly. I feel very happy. Khoa is also 35 years old, not young anymore, so we also decided to get married soon. They've only known each other for 3-4 months.
On the wedding day, I was led by his parents to burn incense to the ancestors. I saw on the altar of his house there was a picture of a rather young woman. However, because it was a happy day, I didn't pay much attention. A few days later, on the full moon day, my mother-in-law and I made rice offerings and then brought them up to burn incense. At this time, I only had time to look at the family worship space. Once again, the worship photo caught my attention.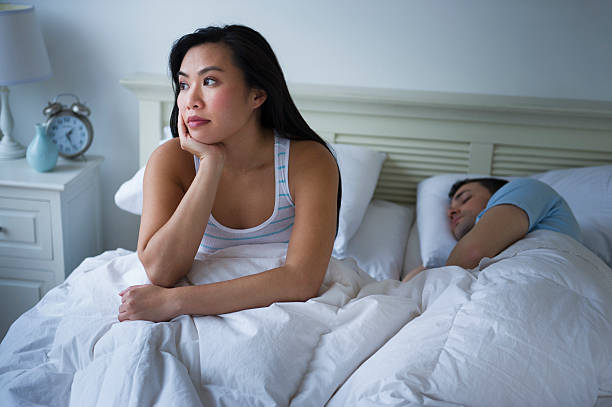 I thought to myself sleepless about what I heard. (Illustration)
In the evening, I suddenly remembered so I asked my husband about the altar picture. He said, it was his sister who unfortunately passed away a few years ago. Khoa also told me not to ask my mother about that sister, for fear that she would be upset and think. My husband said that, so I didn't even bother and absolutely did not bring up the issue anymore.
Everything went smoothly, then about 2 months later, my husband got sick. It is not clear why he is tired and does not want to eat. 2 weeks ago he had Covid-19 so I simply thought it was a post-Covid symptom, but my mother-in-law was very worried.
It was 10 pm that day, my husband had gone to bed and I suddenly remembered that the dress that I need to wear to the conference tomorrow is still drying on the terrace, I have to go up and down to be careful.
The 3rd floor of my family is divided into 2 areas, one side is the worship room and the other is the terrace. Going up to the place, I froze when I heard my mother-in-law's voice mumbling in the church room:I bless Khoa to be healthy and safe. Don't be angry about Khoa getting married. The story of the two of you is in the past, it's been a long time, and I've been gone for a few years. I was wrong in the past, I'm sorry…".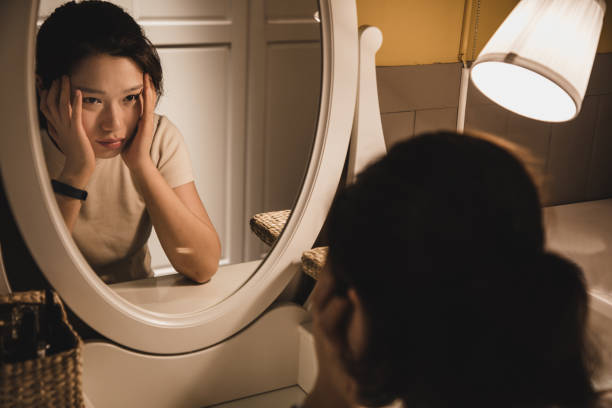 I was both scared and sad because my husband hid this big thing from me. (Illustration)
I went down to my room, saw that Khoa was sleeping well, was sick again, so I didn't call. I stayed up all night, thinking about my mother-in-law's words made me shiver.
The next morning when Khoa woke up, I told him I heard his mother say the same thing. After asking forever, Khoa finally told the truth. It is true that the girl in the photo is his ex-girlfriend. She is an orphan, so Khoa's parents do not accept her. Once, she went to the house to play but was scolded by Khoa's mother with harsh words. She sadly drove home and had an accident and died.
Khoa's mother deeply regrets her actions. The other girl was an orphan, so she decided to take her back to the temple, hoping to atone for her sins. When I heard Khoa say that, I was even more confused. I was both scared and angry because Khoa hid this from me. These days, I've been thinking so much that I'm sick, I don't know what to do?
https://soha.vn/ve-nha-chong-thay-co-tam-anh-tho-la-toi-tinh-nguoi-khi-mot-lan-nghe-me-chong-khan-vai-20220412230156568. htm
You are reading the article
When I got back to my husband's house, I saw a strange image of worship, I felt cold when I heard my mother-in-law pray

at
Blogtuan.info
– Source:
Soha.vn
– Read the original article
here