If you ask France famous for something it's food and wine extremely wonderful. With so many government organizations and independent groups assuring the highest quality of cheese, wine, produce and meat, it's no wonder France has great food. Enjoying French culinary culture is an important part of coming to the "capital of light" travel.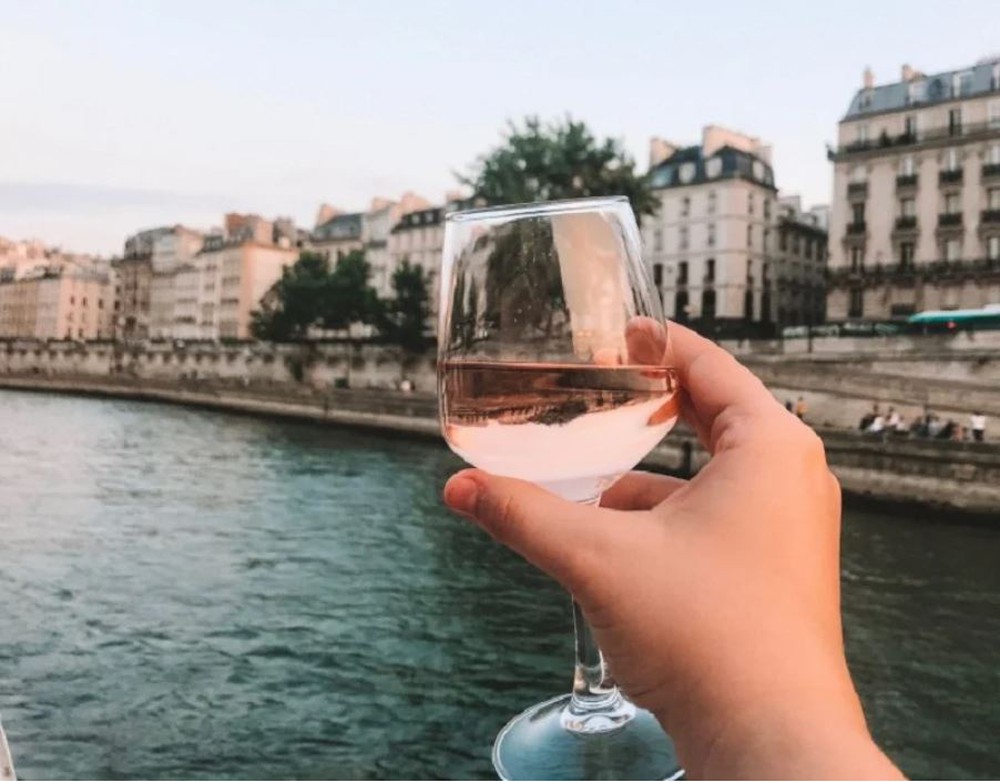 There are many differences and little rules in French food culture and knowing this will help you to better understand and enjoy your time in France to the fullest.
Vocabulary about French cuisine
– La Boulangerie: The bakery where you can buy croissants, fresh bread, sandwiches. These are all great for breakfasts and quick lunches. You can also find some basic pastries, such as macarons here.
– La Patisserie: Pastry shop where you can buy great French pastries.
– La Boucherie: Butcher shop. Here you will find delicious sandwiches or plates of grilled meat.
– Le Fromagerie: Cheese shop
– Le Chocolatier: The chocolate shop of course
– Le Cave à Vins: Liquor shop. Some stores will sell alcohol by the glass.
– Le Supermarché: Supermarket. Famous supermarkets in France include Monoprix, Carrefour, Auchon.
– Le Petit Dejeuner: Breakfast
– Le Dejeuner: Lunch
– Le Dner: Dinner
– Entree: Appetizer
– Plat: Main dish
– Meilleur Ouvrier de France: The best craftsman in France. Every 4 years there is a competition to find the best artisans for certain categories such as chocolate, cheese and pastry making. Any store that has earned this title (awarded by the French Ministry of Labor) is well worth a visit.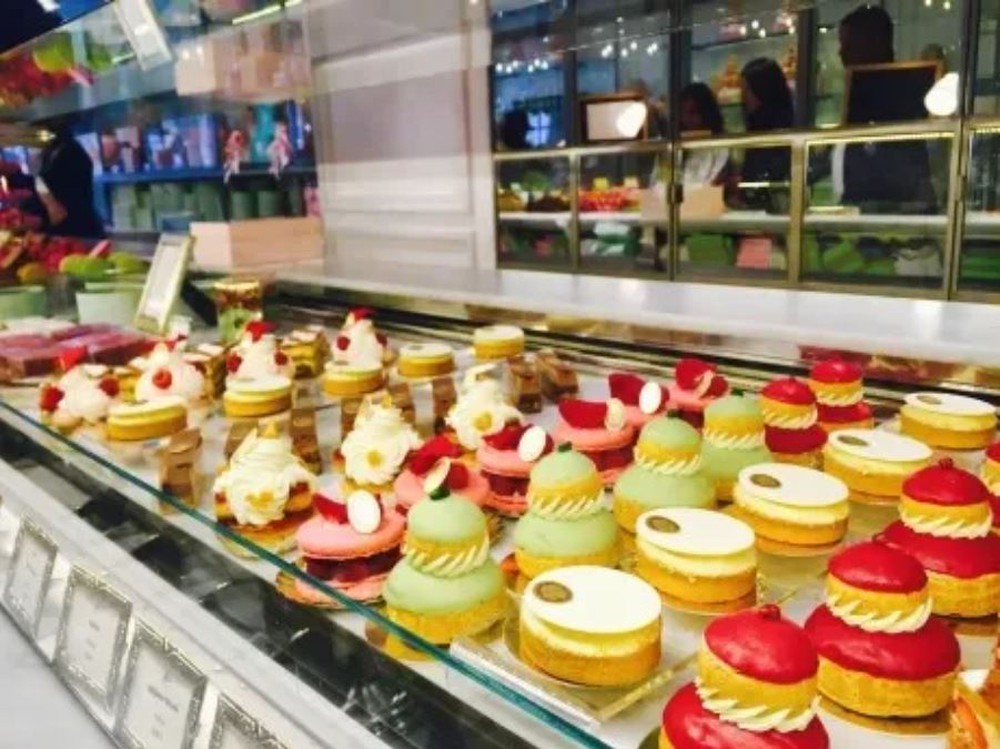 Restaurants in France
When you arrive in France, you will see several names for places to eat such as brasseries, eateries, bistros and restaurants. These names can be confusing for the first person to France even though they are not very different. However, there will be small differences that are very helpful for you to distinguish them.
Bars and restaurants
In France, the main difference between a diner and a restaurant is the degree of formality. A diner is usually casual, and it usually serves very simple, ordinary food. Restaurants are usually more formal, serving full menus. The difference between a restaurant and a bistro is not so great. At a small bistro, you can choose from a wider selection of food than in a diner.
Bistro (small bistro) and brasserie (brasserie)
What is the difference between bistro and brasserie? Coming here, you will be a bit confused because brasserie also serves simple and popular dishes like bistro. The only difference is that the brasserie sells alcohol and the bistro doesn't (but now it's hard to find a restaurant in France that doesn't serve alcohol). So, in this era there is not a big difference between bistro and brasserie. However, both are still part of French culinary culture.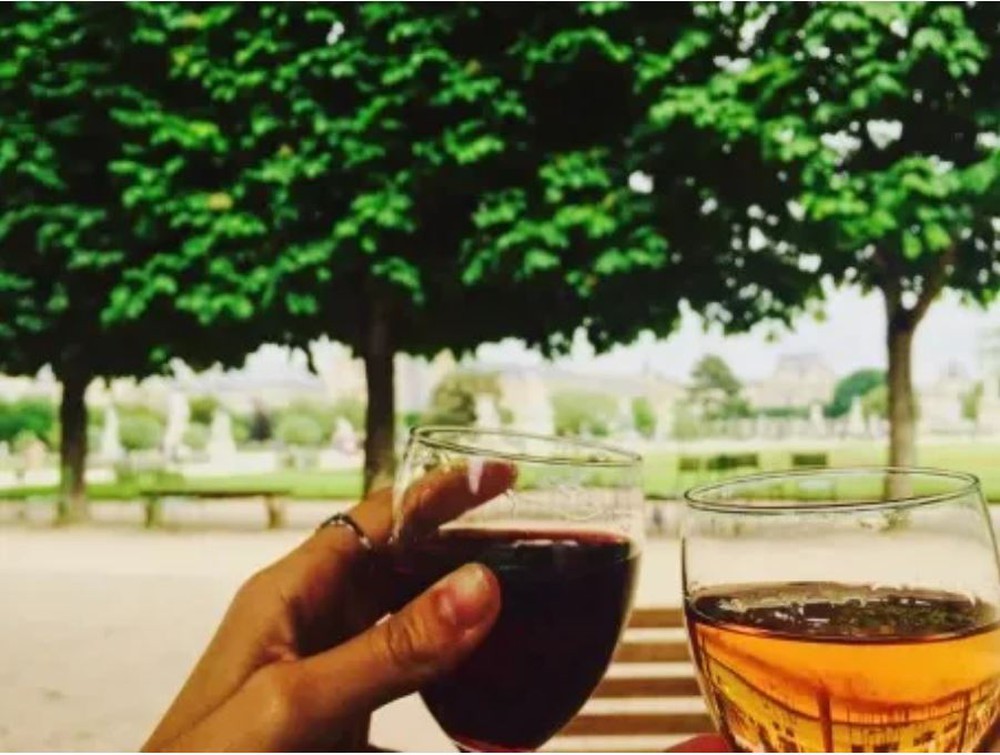 French meal
Because French food is so delicious, the French take their meals very seriously. The standard breakfast includes a classic croissant or pan au chocolat (chocolate croissant). If you travel to France, you should go to a boulangerie in the morning to enjoy these dishes.
You can have a quick lunch at a diner or a boulangerie if you're short on time. But it's not uncommon for the French to have a three-course, hour-long lunch at local bistros. Many bistros will offer reasonable lunch menus. If you really want to enjoy French food at a fancy restaurant, check to see if they offer a weekday lunch menu. Dinner is the most luxurious meal of the day and the most expensive when dining out.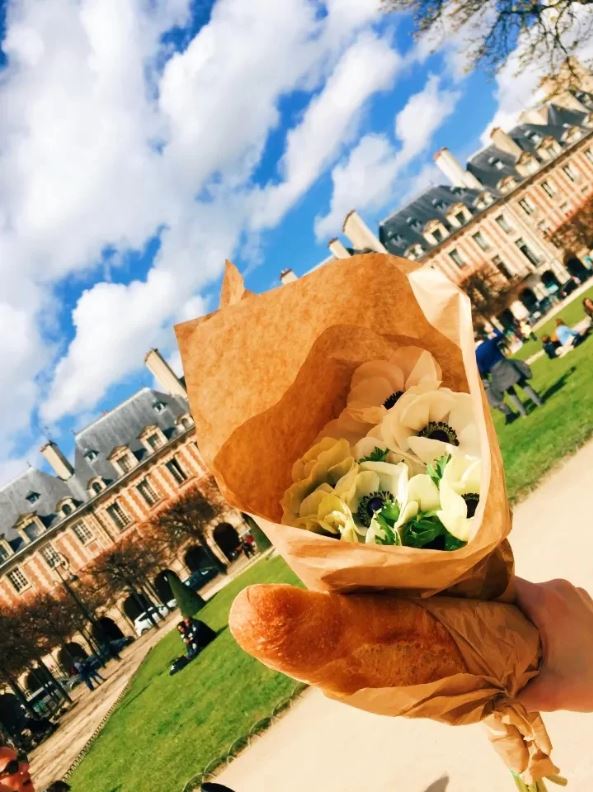 10 most famous French dishes
first. Croquet Madame: This is a French sandwich. It sounds very simple but no one can make it as delicious as the French. French cheese is delicious, adding a wonderful flavor to this dish.
2. Coq au Vin: Chicken with wine sauce. This is another classic French dish, simple yet so delicious.
3. Galettes and Crepes: Galettes are pancakes made from buckwheat flour and crepes are desserts made with MSG. Serve with Nutella, banana or salted caramel for a classic French twist.
4. Cheese: As mentioned above, French cheese is delicious, don't miss it.
5. Steak frites and Moules frites: These are also simple dishes that are sold at all the restaurants in France.
6. Cassoulet: This is a slow cooker stew with meat, pork skin, white beans that is simple but very rich.
7. Croissants and all Baguettes: Too famous in France already.
8. Macarons: These lovely, round cookies can be found in most bakeries in France.
9. French onion soup: This classic French dish will really warm you up on a cold day.
ten. Salad Nicoise: This salad is usually made with olives, boiled eggs, anchovies and tomatoes among other ingredients.
(According to elizabetheverywhere)
You are reading the article
10 most famous French dishes

at
Blogtuan.info
– Source:
Soha.vn
– Read the original article
here