North Country (2005)
The film describes the first influences on sexual harassment laws to come into existence. Josey Aimes (Charlize Theron) – the main character has an unfortunate fate when she is always harmed by men: in high school, she paired up with a bad boyfriend, only to meet a teacher who lost her personality, until she formed a relationship. The family married the wrong husband. With the desire to change her life, she and her two young children returned to their parents' home in rural Minnesota to find a new life, when Josey applied for a job as a worker in a mining area with an attractive salary.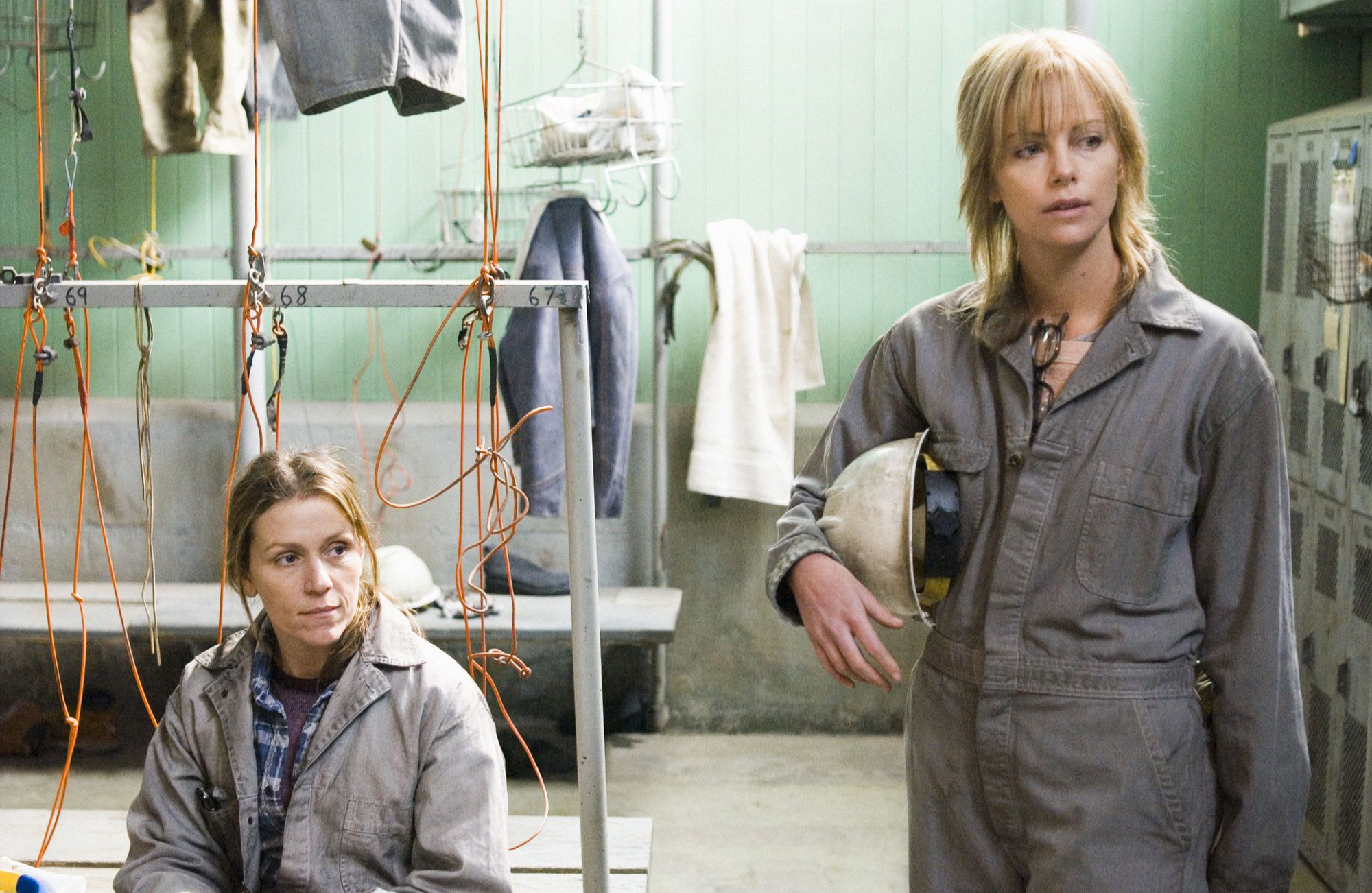 Right from the moment he stepped into the mine, Josey had to endure the whistling, insinuations that were not very "clean" of the male workers. In the days that followed, there were graffiti, obscene writing in the toilet, someone even sent her a plastic "that"… When things didn't stop at insulting words. dignity, but with very infamous touches, Josey decided to file a lawsuit with the authorities.
But right from the start, she faced a lot of criticism because most people thought that everything was from Josey. Therefore, even Josey was turned away by his daughter, causing her to fall into more and more crisis…
The film is fascinating from start to finish with many shocking details being revealed gradually. Manohla Dargis's New York Times called the film "an old-fashioned but poignant cry of freedom for truth and justice".
Three Billboards Outside Ebbing, Missouri (2017)
The 2017 Golden Globe-winning film contributes to the issue of sexual harassment continuing to be aroused in public opinion. The main character is Mildred Hayes, a divorced woman who lives with her two children and her daughter was brutally raped and murdered by bad guys nearly a year ago. After many months of waiting for the results of the investigation, her daughter's case gradually sank into oblivion and there were no clues and no one was arrested.
Mildred believes that the local policemen have been extremely irresponsible and she decided to pay for three billboards on a deserted – also forgotten street of the town. On those placards were the words reminding of the traumatic case of Mildred's daughter and the person whose name she mentioned by name was Sheriff Willoughby.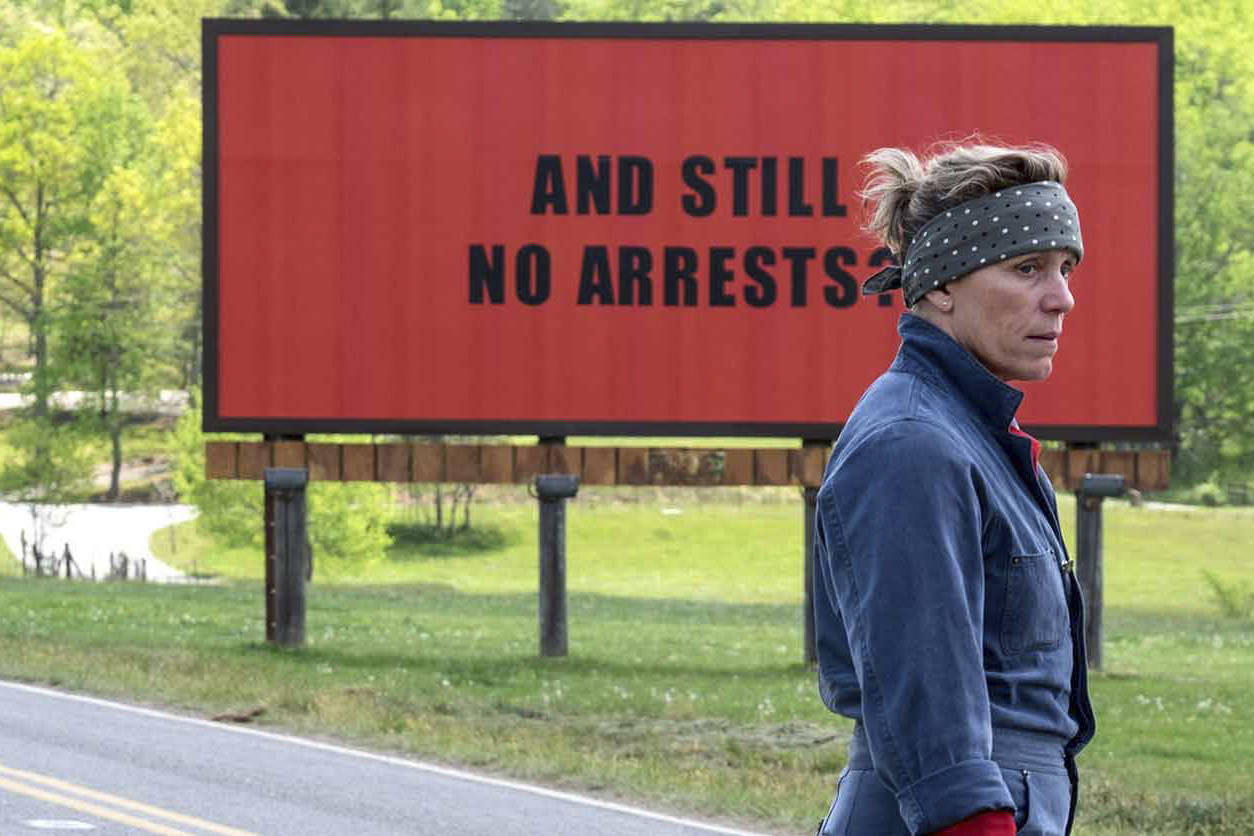 The attraction of the work was so influential that, even though it had only a budget of about 16 million USD, it earned 10 times the revenue. Of course, every success has its reasons as it is rare for any work to dig deep into each character to the end, with seemingly unrelated issues but still merge into a critical theme. sexual harassment and rape of women, along with the indifference of the authorities.
Owen Gleiberman of Variety praised the film full of words, especially the way it explores the different sides of a person seeking justice in a sexual harassment case. Steve Pond, writing for TheWrap, commented that the film was "surprisingly funny, violent and touching at the same time".
13 Reasons Why (2017)
The story of the film is about Hannah Baker – a shy, gentle girl who is the victim of boycotts, insults and sexual harassment at school. Too painful, Hannah Baker decided to commit suicide, but before she left, she left behind 13 audio tapes accusing her classmates of indirectly pushing her to death. Clay Jensen – Hannah's best friend will be the one with the audience to find out the truth, through the pain that is like cutting deep into the heart that Hannah has ever encountered.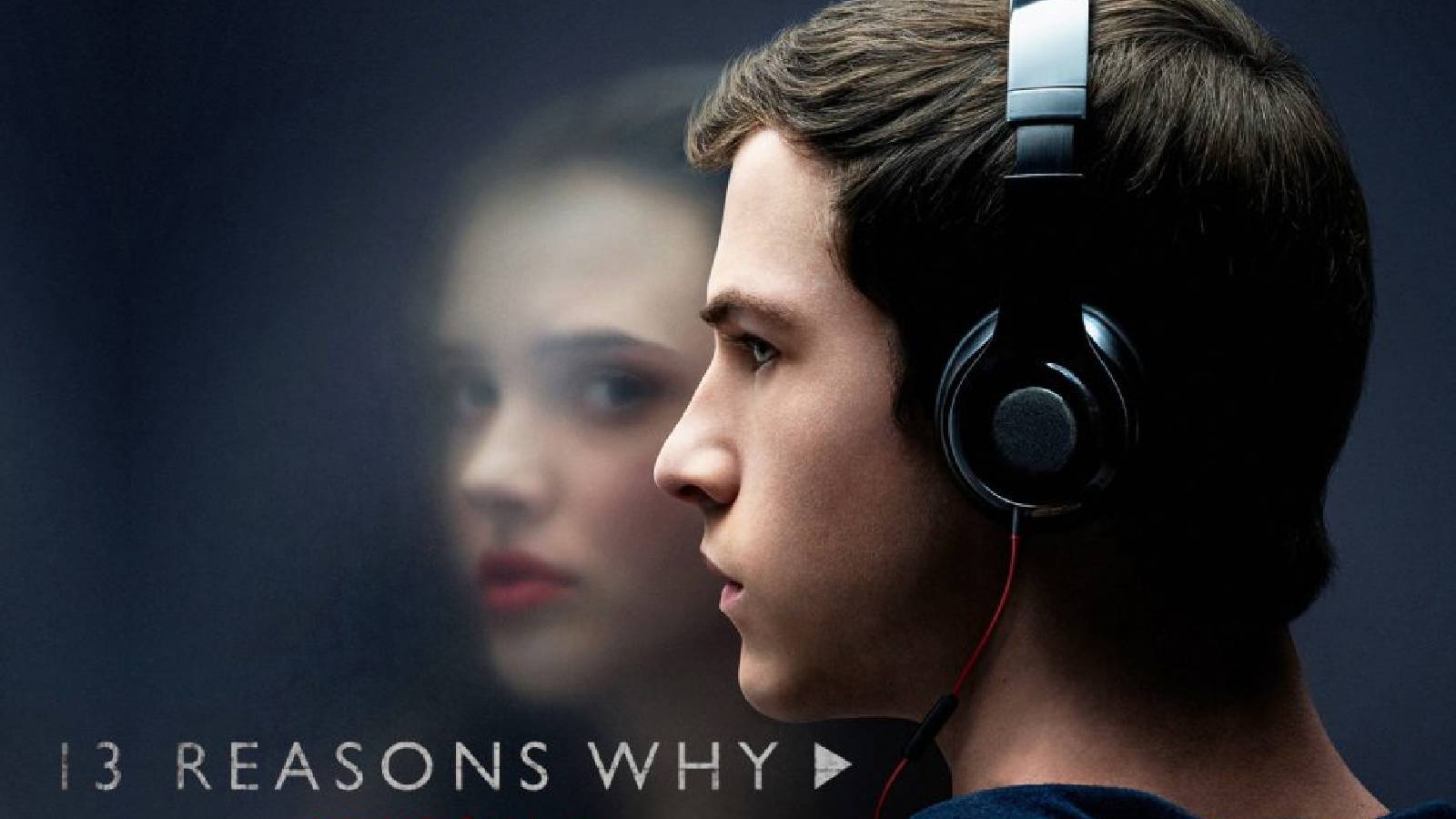 Time 13 Reasons Why Released, the film was met with many criticisms with shocking and extremely haunting scenes, especially the character Hannah Baker, after being raped by a classmate, she decided to commit suicide. The scene where Hannah took her own life was described as terrifying. The Voice of Suicide Prevention Association has announced 13 issues to discuss with parents, teenagers and educators after the series premiere.
Dr. Victor Schwartz, Medical Director of the JED Foundation, said that the film is only about Hannah's feelings of "imaginary retaliation" against people she believes have not cared enough about her. This thinking is extremely negative and can create illusions of harming yourself to get attention.
However, some viewers on IMDB commented: 13 Reasons Why brings the hidden corners of teenagers that parents may not know, it is also a warning for them before something unfortunate happens.
Marionette (2018)
The main character Min Ah (Kim Da Mi) in high school was gang raped by a group of male students while her boyfriend took a video and posted it online. Min Ah's life was turned upside down, devastated to the end when not only was she not protected, but she continued to become a victim of cyber violence and life was a series of tragic days like hell.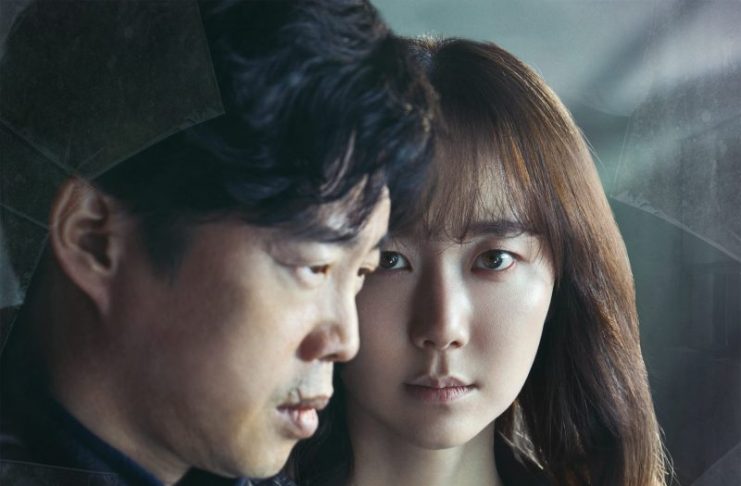 Years later, Min Ah changed her name and became a teacher with the name Seo Rin (Lee Yoo Young). But ironically, a man sent her sensitive photos and threatened her to obey if she didn't want the old nightmare to repeat. It is worth mentioning that the film not only depicts the female character who has to endure a lot of hardships in solitude but also has to witness the victims like themselves being tortured day by day and feel like they have no way out.
Korea has a lot of movies about sexual harassment, but only with Marionette, the film gives a new perspective, when the society is mostly responding to the feminist movement in the "trend" style, because there are a large number of people who still constantly talk about and ridicule women every time there is a baby. Some scandal broke out on the internet. Critic Meagan Navarro from Rotten Tomatoes commented on the film: "The pacing is fast-paced and the director and screenwriter have succeeded in portraying such a sensitive subject, through a film that completely goes against what I thought it would be. friend".
Room (2015)
The film is the story of a room and the process by which the people living in it step out of the room, into the outside world. The room was very small and must have been very scary: smelly, cramped, poorly lit, full of hideous evils. But it was in the eyes of Joy (Brie Larson), a 17-year-old girl was suddenly raped by her biological father and locked in a room for 7 years. In the eyes of 5-year-old Jack – the son Joy gave birth to his biological father, the room is the whole world, the place where the boy can do everything, where he always has his mother and lives happily despite poverty. all sorts of things, things he didn't know about outside.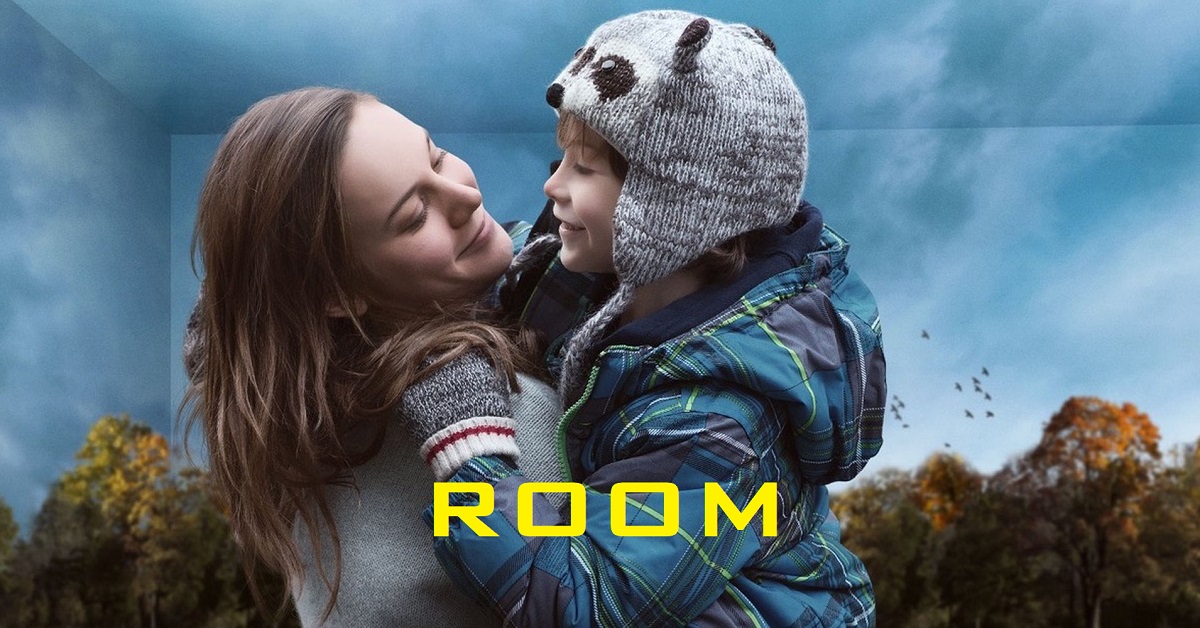 Room does not specify how Joy spent 7 years, but even describing it in detail, it would not be possible by the audience imagining that a victim of sexual harassment and abuse had to What sufferings? Besides, the film is also impressive when showing the process of Joy and her son re-integrated into the outside world. Rotten Tomatoes gives the film a rating of 94/100, based on 230 reviews with an average score of 8.5/10.
The site's critics unanimously agreed that the film was led by the incredible performances of Brie Larson and Jacob Tremblay. "Room It's an unforgettably heartbreaking experience and undeniably worth watching," said Metacritic, after giving the film an average score of 86 out of 100.
You are reading the article
5 movies about sexual harassment that shocked

at
Blogtuan.info
– Source:
danviet.vn
– Read the original article
here