Khỏe - Đẹp
After Covid-19, how to exercise appropriately?
Exercising is inherently good for health, but if it's not done properly, it's harmful, causing shortness of breath, chest tightness, myocardial ischemia leading to heart attack, stroke, even high blood pressure and low blood pressure. …
Maybe in the past, such exercise was normal, but after having Covid-19 such exercise is too much. Mr. Nguyen Van Manh (Cong Vi, Ba Dinh, Hanoi) said that before contracting Covid-19 he used to run every morning. Usually, he gets up from 5 am to run until 6 am, he will come back to clean his body, have breakfast to prepare to go to work.
However, since recovering from Covid-19, his health has declined. But because he wants to regain his health as quickly as possible, he still tries to get up early and maintain the habit of jogging.
"But to be honest, it is very difficult to achieve the same level as before. There were times when I ran 2 laps of Thu Le Park, I had to stop because I felt angina," Manh said.
This man wondered if he was trying too hard.
Talking to reporters about exercise after being infected with Covid-19, Assoc. Prof. Dr. Vo Tuong Kha, Director of the Vietnam Sports Hospital, said that depending on the background disease and health status of each individual, each person has different levels of SARS-CoV-2 virus infection, leaving sequelae to different degrees.
According to published documents, the disease usually leaves sequelae in the respiratory organs, lungs, sequelae in cardiovascular, nervous, kidney, brain, musculoskeletal and even genital organs…
To recover from post-Covid-19 symptoms, Assoc. Dr. Vo Tuong Kha said that patients need to go to the doctor to determine the extent of the consequences of sequelae. From there, the doctor will make an appropriate treatment decision about the regimen of eating and drinking (macrobiotics), exercise and sedative relaxation (by taking medicine or practicing meditation, yoga, sauna, massage, hydrotherapy). therapy…).
Assoc. Dr. Vo Tuong Kha emphasized that in addition to prescribing exercises that are applied to various pathologies to restore function of organs and organizations with sequelae, this practice must be based on physical condition, The disease level of the organs and organizations, from which to choose the appropriate exercise and amount of exercise.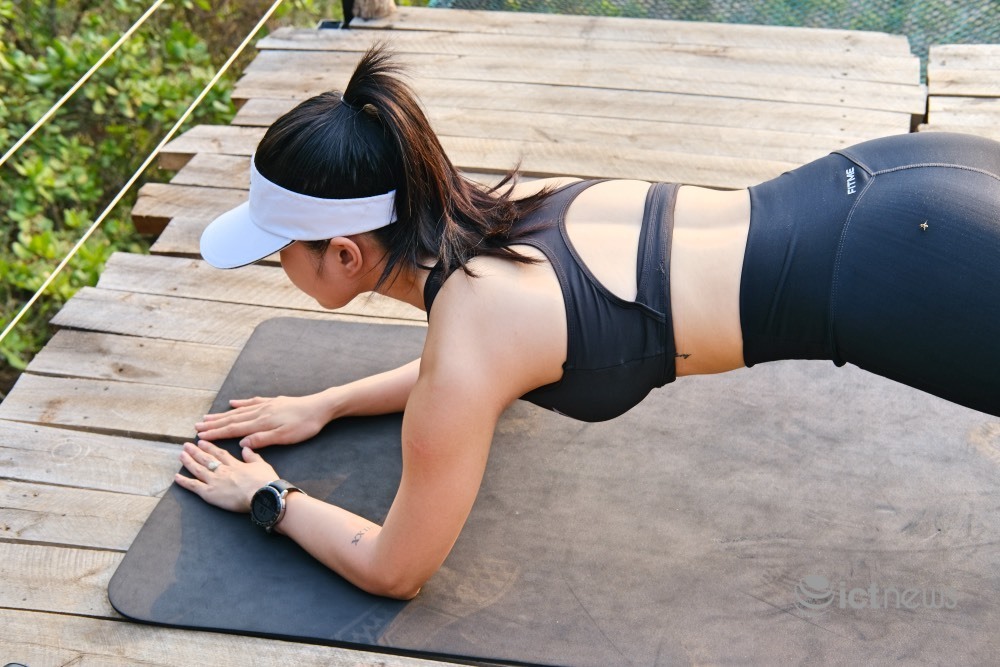 Illustrations
For one person, it may be a relaxation exercise, breathing exercise, and movement exercise, but for another, it may be a static exercise such as meditation or yoga.
"To determine the amount of exercise, training intensity, frequency, and time of exercise (how many times a day, how many times a week, how many minutes a training session lasts, how much resistance) ).
Currently, there are many tools and methods to determine the amount, intensity, frequency and duration of exercise.
The first is a universal method that anyone can do, which is self-testing, which requires two parameters: normal heart rate and maximum pulse (heart rate).
Specifically, an adult when first waking up in a quiet state will have a heart rate of about 60-80 times / minute. To calculate maximum heart rate, the simplest way is to take 220 – the age for men and 226 – the age for women.
Thus, a person when exercising is only allowed to reach 70-80% of this maximum heart rate to be effective. If the heart rate increases too much, it can cause a stroke, exhaustion, chest tightness, shortness of breath, dizziness, fainting, myocardial ischemia…
If the expected heart rate is not reached, the amount of exercise is not enough to have the effect of improving the function that needs to be restored. During exercise, you can measure and count your pulse, if you find it higher than 70-80% of your maximum heart rate, you should stop," Assoc. Kha emphasized.
The second way is to use paraclinical equipment, take chest X-ray to see if the lungs are damaged, cardiopulmonary CT, measure pulmonary ventilation to know the patient's respiratory volume, inhalation and exhalation, electricity heart, echocardiogram to see the function of the heart….
A more advanced device is cardiopulmonary stress therapy in the active state (70-80% of maximum pulse), which tells us whether the exercise capacity of the heart and lungs has been achieved as set goals.
If the intensity, the amount of exercise is too much, often the heart rate will exceed 80% of the maximum heart rate. At that time, the body appeared short of breath, chest pain, decreased or increased blood pressure, faster pulse … This device is used to check the status and fitness level for athletes.
"Exercise is inherently good for health, but if it is not done correctly, it can be harmful, causing shortness of breath, chest tightness, myocardial ischemia leading to heart attack, stroke, even high blood pressure and low blood pressure. … Maybe in the past, such exercises were normal, but after having Covid-19 such exercises are too much. This is because the heart and lungs have sequelae, but the function has not yet recovered," Assoc.
Therefore, experts recommend that after each exercise, after each training day, people need to check whether the amount of movement, frequency and time of such exercise are appropriate, to adjust the intensity to increase or decrease. , amount of exercise, time and frequency of exercise.
When the body adapts to gradually increase the intensity, amount of movement, time, and difficulty of the exercise, it shows that the function of the organ has gradually recovered, but first of all, the recovery is improved. Heart and Lung.
N. Huyen
You are reading the article
After Covid-19, how to exercise appropriately?

at
Blogtuan.info
– Source:
infonet.vietnamnet.vn
– Read the original article
here