first. Amnesia: The Dark Descent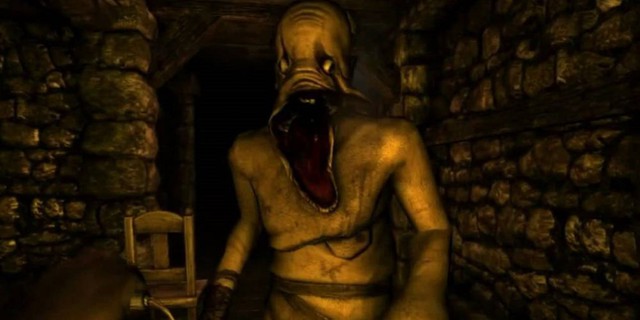 Amnesia: The Dark Descent is a stealth action game mixed with horror. You are pushed into a dark, scary castle and do not have an inch of iron in hand. The monsters in the game are almost unstoppable if you are discovered, and you don't even know why you were discovered.
Fear is your driving force, because you are faced with things that can destroy you in a single note, and you never know where they come from. In that case, stealth gameplay is a must when you have to be careful with every step, even your smallest action.
In Amnesia, monsters "play around" gamers by covering the game screen with ghastly darkness. When standing in the dark for a long time without light, your sanity will drop very quickly, and your brain will start creating images of bloodthirsty monsters. However, that doesn't mean you should stay in well-lit areas for too long. While it gives you an increased sanity, it also attracts the attention of the monsters you have created and brings it to this world.
2. Darkest Dungeon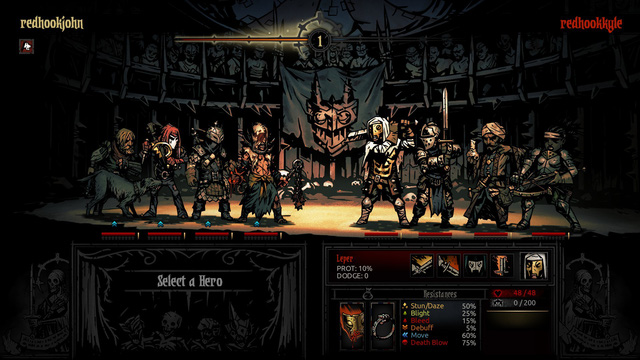 Explore a secret cellar in an abandoned mansion in a dark and rather creepy setting. You will control many different characters to work together to overcome the monsters and survive in the dungeon. The point that makes Darkest Dungeon is that the characters all have psychological indicators, the more stressed they are, the more strange and sometimes dark intentions they will arise.
Challenge the ability to manage as well as bring a creepy, weird feeling that the context of the game brings. And of course the Permadeath feature is a perfect feature for a game like this, and sometimes you will want to use this feature on some of your characters.
In Darkest Dungeon, the characters entering the dungeon will carry lighted torches, but these will fade over time. A bright torch will help you increase your chances of dodging attacks, scouting dungeons, and reducing the risk of ambushes, and also increase the loot received, and of course when the torch gets smaller, the above will continue. but reversed.
3. Alan Wake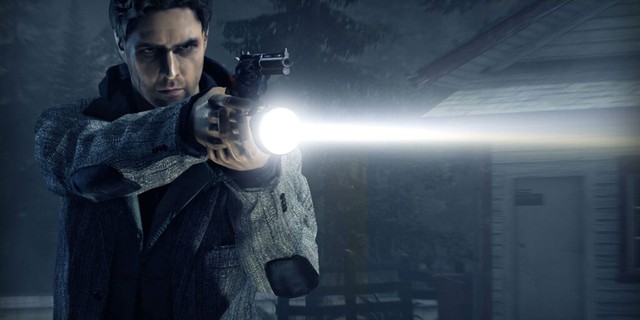 Speaking of games that take light as a unique element, Alan Wake is definitely indispensable. In this horror game, light plays the role of both a stylizer for the art style and an important mechanism in the gameplay. It can be said that this game itself cannot be separated from its light element, otherwise it would not be Alan Wake.
In the game, light is used to spot enemies to prevent them from hiding, and this is also a mechanism to lock the target. In addition, the way that the darkness in the game invades every nook and cranny around you will also make the flashlight in your hand extremely valuable.
https://gamek.vn/loat-game-hay-ho-dung-anh-sang-tro-thanh-co-che-trong-game-20220413015101825.chn
You are reading the article
Great series of games that use light as an in-game mechanism

at
Blogtuan.info
– Source:
gamek.vn
– Read the original article
here