Giải trí
How is the female judge betrayed by her students, leaving The Voice after getting married to a rich man?
WATCH VIDEO: Excellent view from Thu Minh's new garden house in Singapore.
Thu Minh is one of the famous judges of a popular music show for a while The Voice – Vietnamese voice. She sat in the hot seat in 2012 and 2017. This is also a pretty cool coach when bringing many students to glory.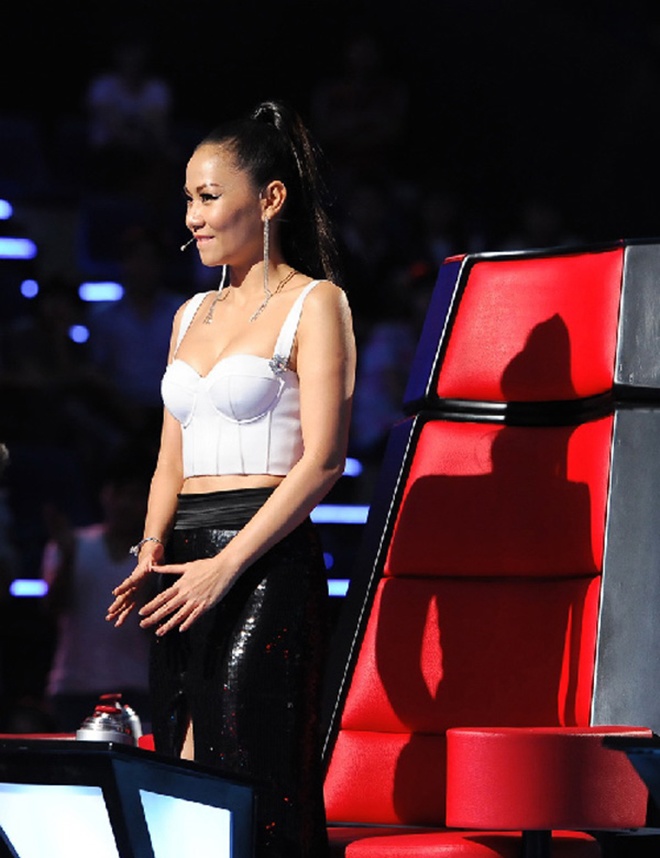 Thu Minh in The Voice first season.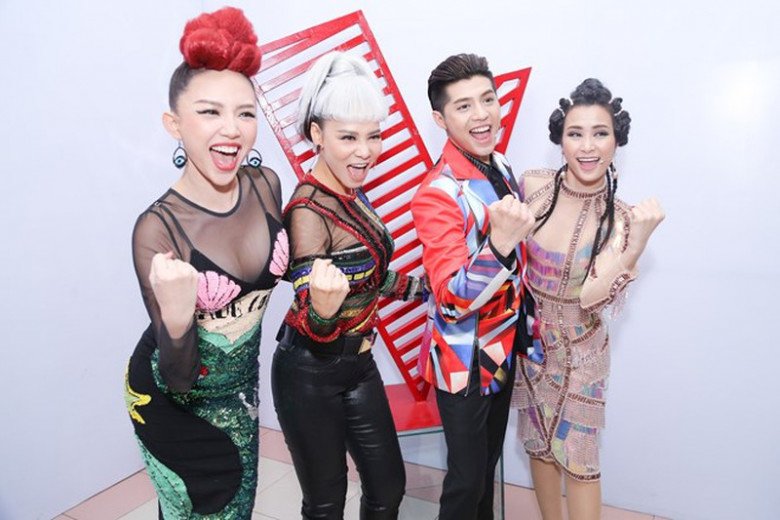 And a "big sister" messed up at the show in 2017.
The female singer trained 2 best students when holding a powerful role in The Voice The first season is Huong Tram and Truc Nhan. Despite having a lower percentage of votes, when choosing the only contestant to enter the final night, Thu Minh favored Huong Tram instead of Truc Nhan. Huong Tram then won the first season Champion under the tutelage of Thu Minh, creating a stepping stone for this central girl to become a "hot" singer today.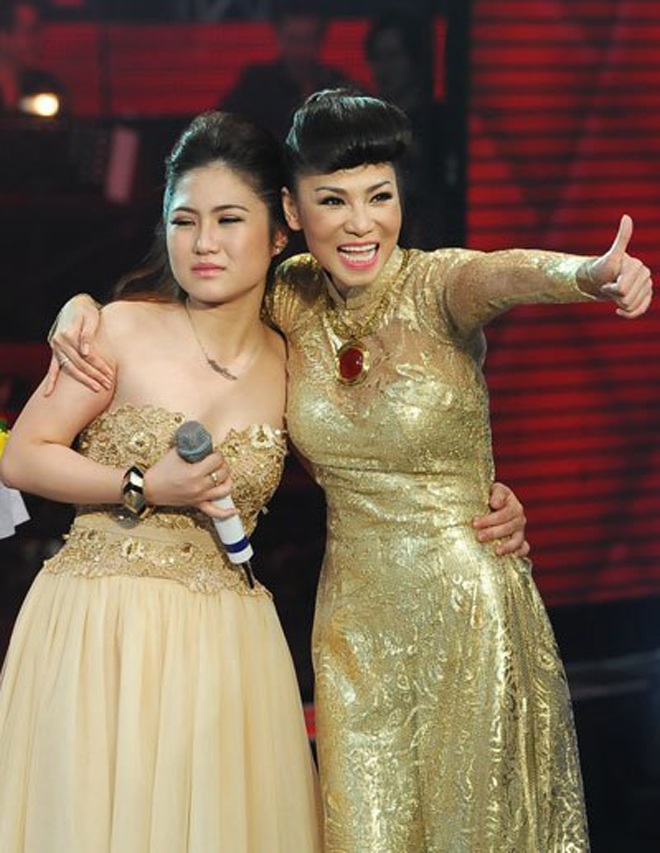 Thu Minh and Huong Tram.
However, Thu Minh once shared with the media when asked after the competition that the two teachers and students rarely met: "Huong Tram hasn't contacted me, so what can I do to help?" Huong Tram then wrote a letter on her personal page as a response to Thu Minh. Specifically, wanting to let the "teacher" see his own efforts, the Nghe vocalist walks on his own, learns and creates on his own. In addition, Thu Minh was also Champion Vietnamese voice "Professional" robbed his post when he was still in the competition. The teacher-student relationship between Thu Minh and Huong Tram cracked, this "thankless" act made the young female singer receive many "bricks and stones".
Thu Minh also "didn't fit" when declaring: "I only have one student, Truc Nhan" after the relationship "rice is not healthy, soup is not sweet" of two teachers and students. The two often give each other "winged" compliments, along with music events and charity activities.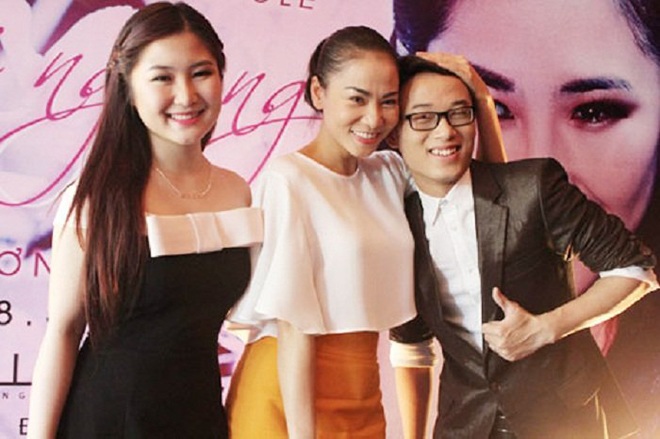 Thu Minh and 2 students in the program The Voice.
But then things didn't go as Thu Minh wanted when Truc Nhan suddenly gave a "shocking" answer to a question in an interview: "In the next year, if Thu Minh doesn't guide Truc Nhan anymore, will you confidently conquer Vpop?" The young male singer suddenly said: "Who told everyone that in the past year, Thu Minh guided Truc Nhan? Not at all… You should never repeat the saying that Thu Minh led Truc Nhan. That's not true.".
The answer aroused a wave of public opinion immediately, most of the fans felt "resentful" on behalf of Thu Minh. The male singer was said to have "had some success and hastily brushed his hand", denying Thu Minh's mentoring efforts. Hardly "planting trees" but no "fruit picking" day, most of the comments expressed sympathy for teacher Thu Minh. However, after that, Truc Nhan immediately realized the problem and immediately wrote a long post on Facebook with an apology to singer Thu Minh.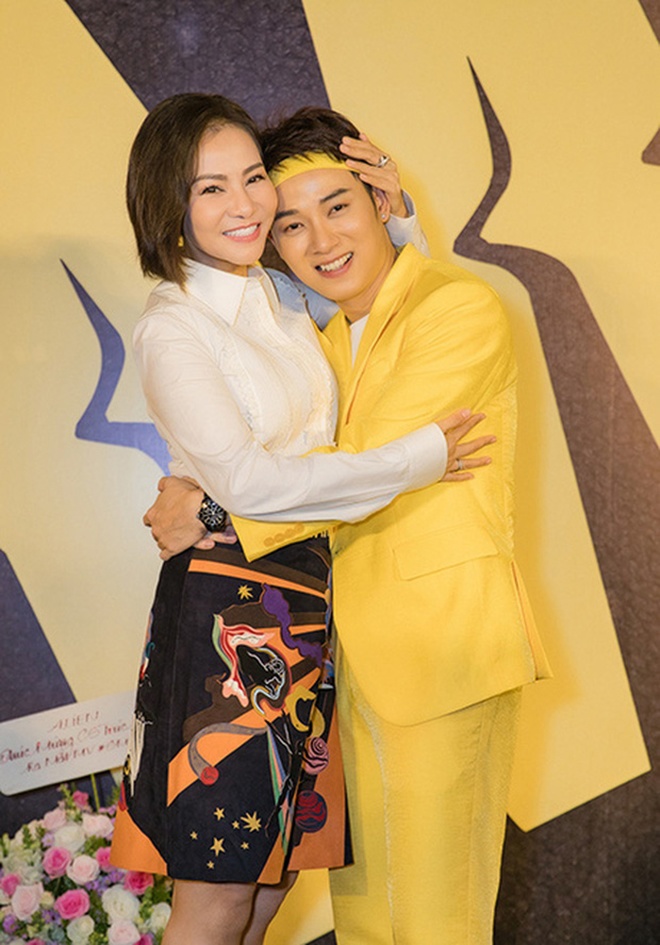 Despite being loved, Truc Nhan also had a speech problem related to Thu Minh.
The female coach also quickly apologized to the students. She wrote: "This demon! the frankness of the 'stubborn', lack of composure, not calmly talking and not correcting the 'bloody head', have you seen it? Forget it, be less crazy, agree to make art. Only then will there be moments of sublimation and distinct personality to achieve success and rewards like now, but if you're so excited that you can't control your words, you'll have a 'head hole' dear… More than anyone Most of all, I understand your feelings for me and I'm still proud of you."
When she returned to the hot seat in 2017, Thu Minh was once again cool when she brought student Ali Hoang Duong to the championship. This student once promised not to betray "master" Thu Minh. Specifically in a press conference, the voice born in 1997 thanked Thu Minh for the guidance and instruction in the contest. The Voicethe male singer also represents the singer's students Fly "commit to never betray" senior.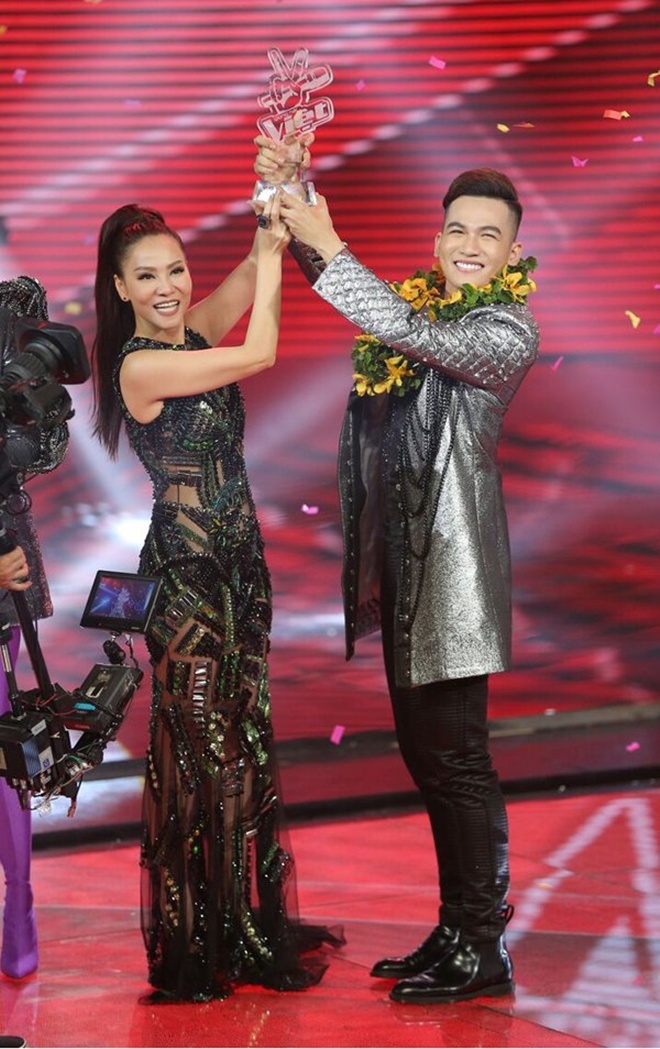 After The Voice 2017, Thu Minh has another "pet son" Ali Hoang Duong.

Thu Minh once decided to stop playing the role of coach of the playground Vietnamese voice in the next season after Huong Tram just became the Champion of the first season. "It's time for me to reduce my activities to spend time with my own family. I have this intention since before the program ended. Now my career has been recognized by many people, making me feel satisfied. Although not sitting in the hot seat next year, I will always support if the organizers suggest it, or another coach trusts her to rely on"she said although regretfully she could not continue participating in the program.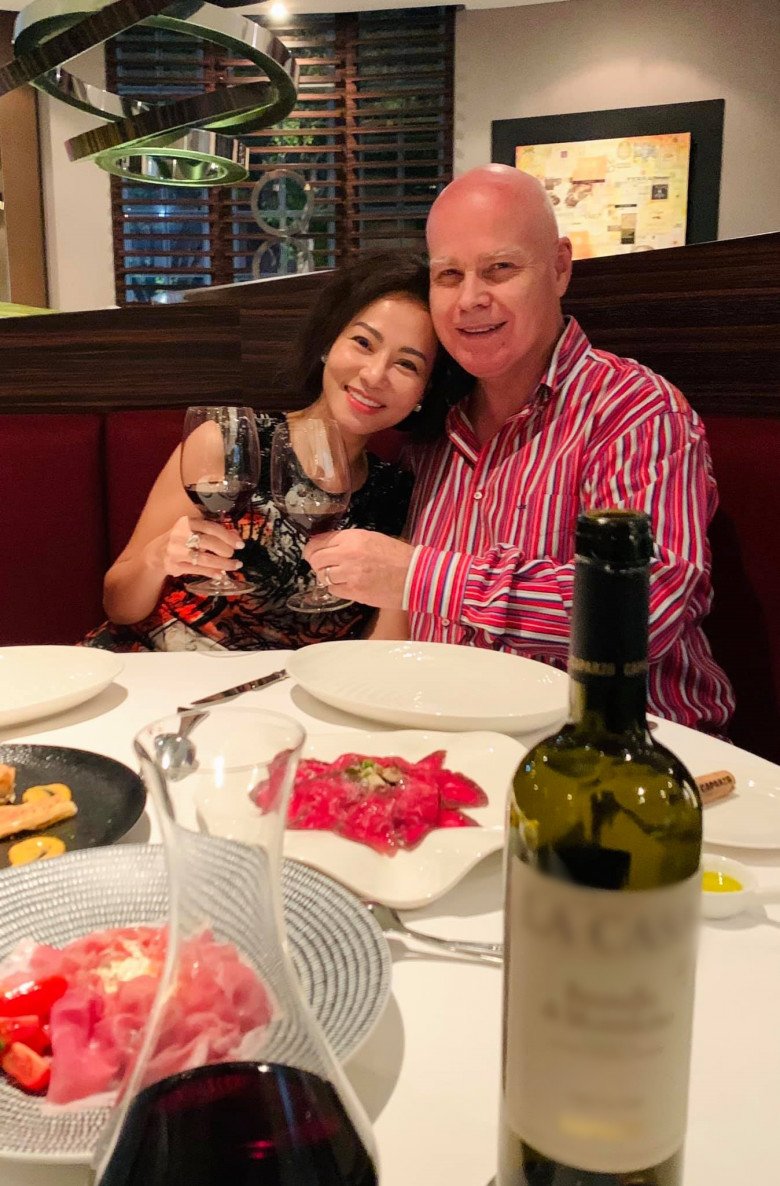 Thu Minh and her husband from the Netherlands – Otto De Jager.
Right after the finale Vietnamese voice In the first season, she shared that she would go with her husband to Europe to travel and find a home to prepare to give birth. She will follow her husband to a foreign country for a period of time next year, so she cannot meet the conditions under the program as required by the organizers. Family with the female singer is now the most important.
Having returned to the hot seat in 2017, Thu Minh has also retreated backstage to support her husband and take care of her young son. The singer often posts everyday moments with her husband and son on her personal page. Voice Curve Only recently learned to use social networks, so I want to convey energy to people through posted images and clips.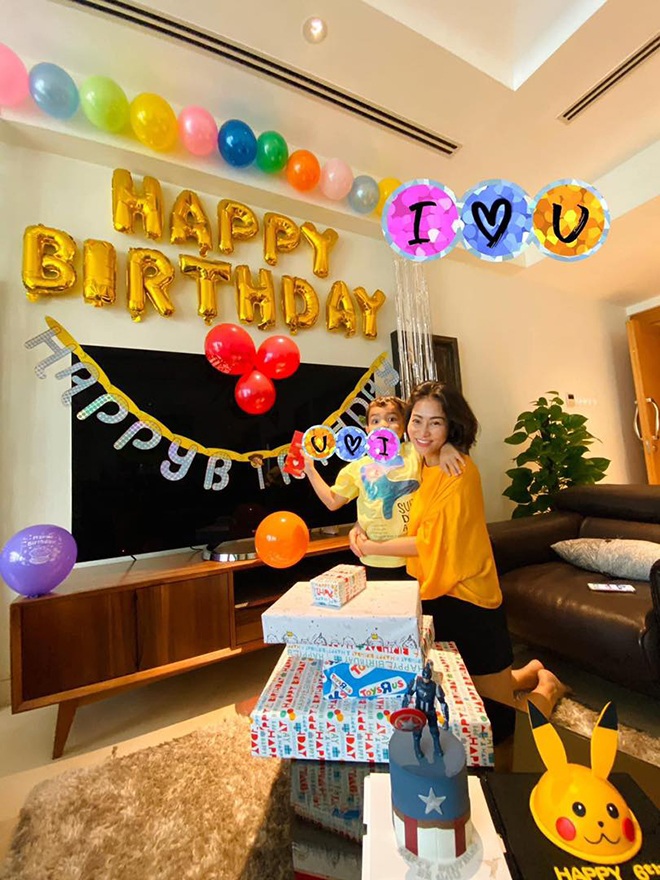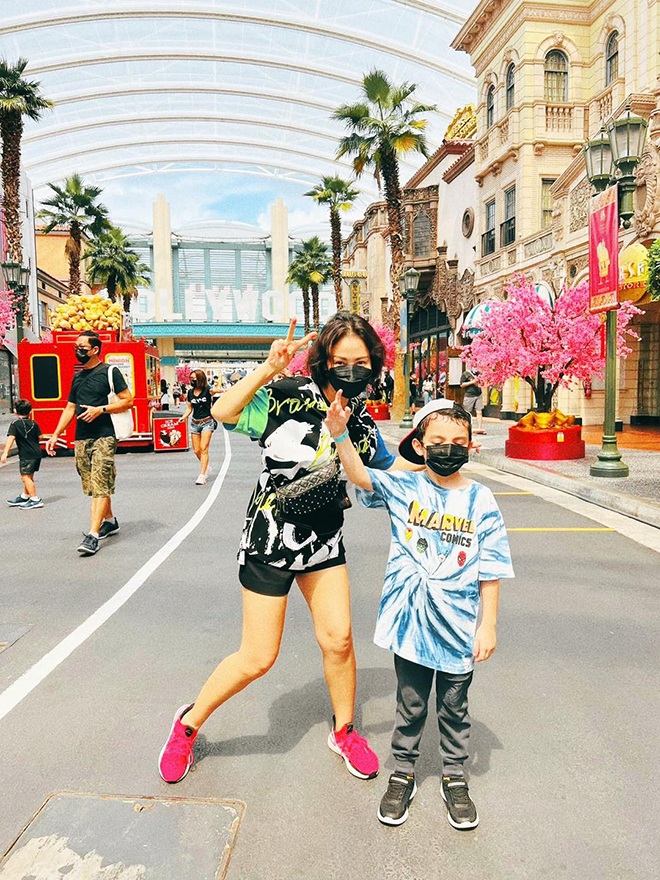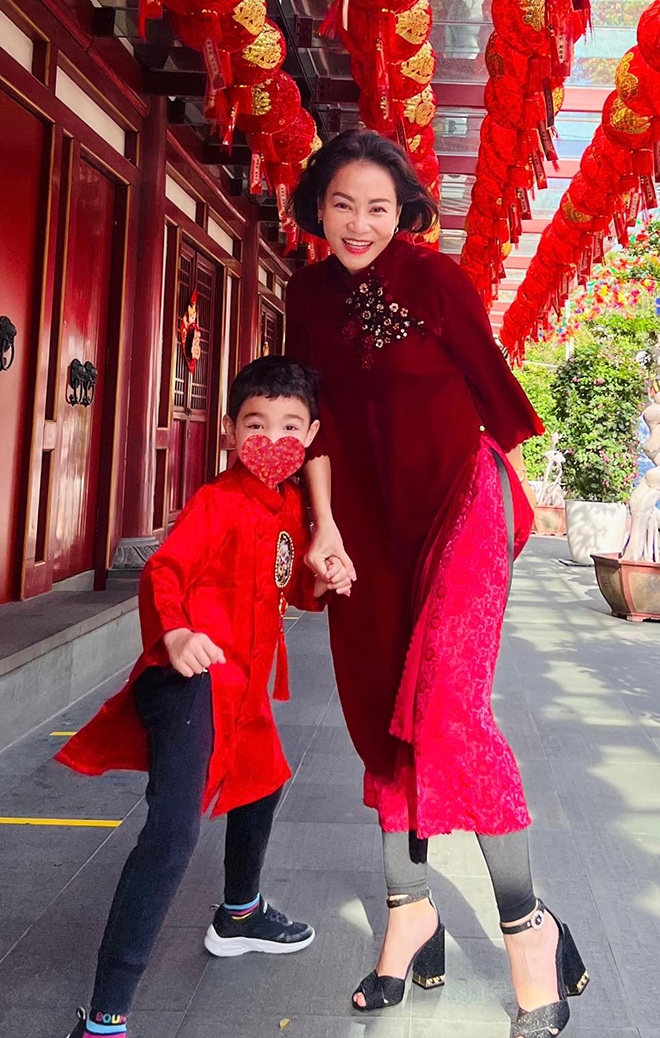 Although she was more comfortable showing her son's photo, Thu Minh still hid the boy's face.
As usual, Thu Minh does not publicly post pictures of her child's face, although he often appears with his mother in each photo frame. Acting agile and outgoing, she revealed the boy was growing taller and more mature. To improve health, both mother and child often participate in outdoor sports activities.
In particular, Thu Minh received many compliments for her youthful beauty and balanced body at the age of 43. Combining regular exercise and yoga every day, she focused on a high-fiber diet, Minimize starch. Always wearing expensive clothes, accessories, handbags and jewelry every time she appears, Thu Minh also makes many people jealous. She also goes with her family and friends to luxury restaurants and bars to enjoy her favorite dishes.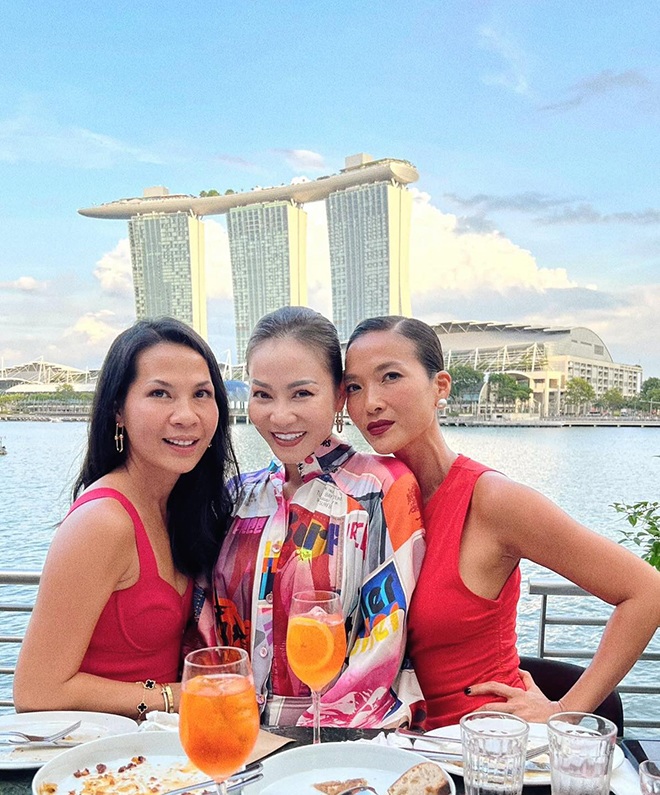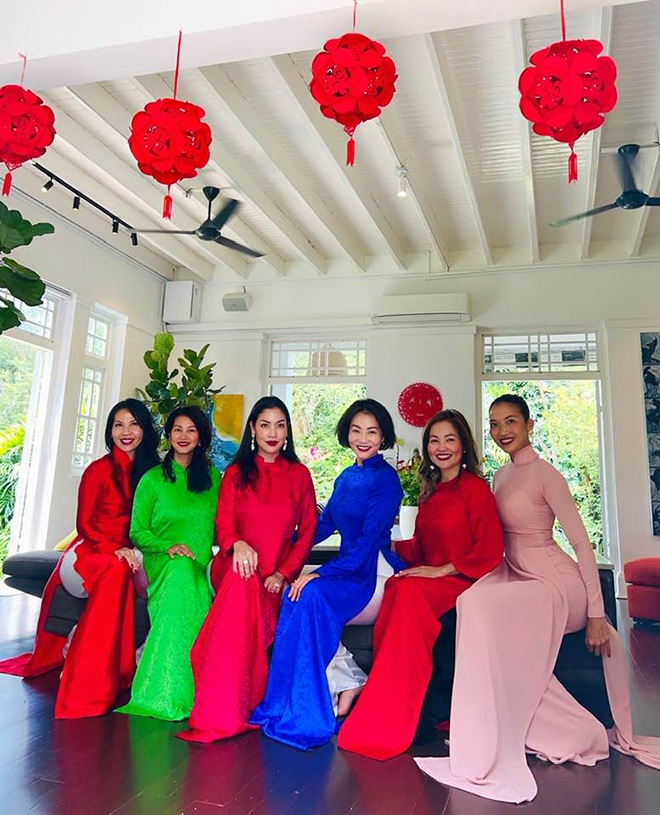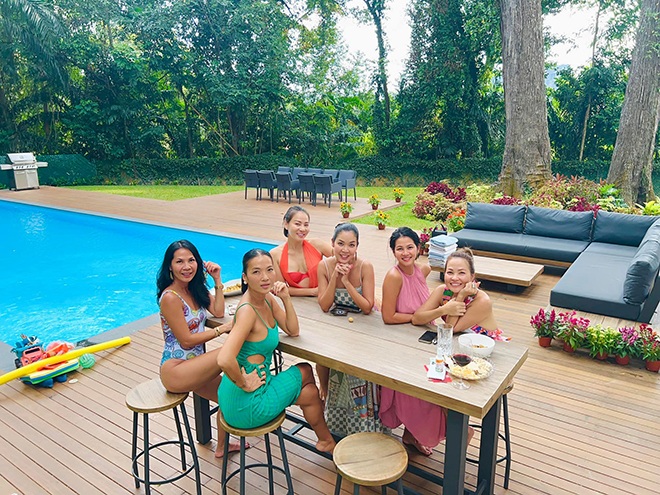 Thu Minh in gatherings with close friends.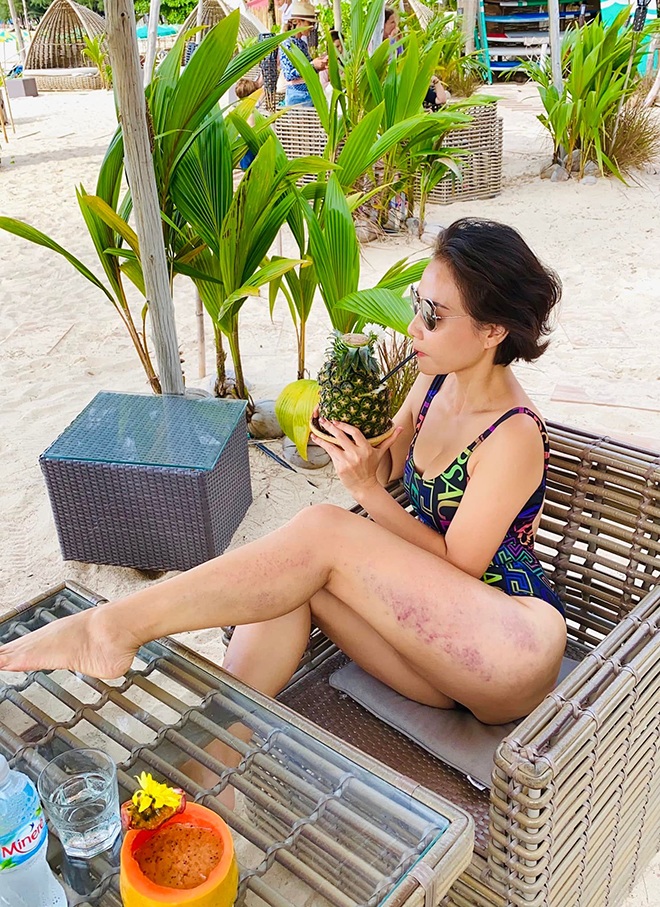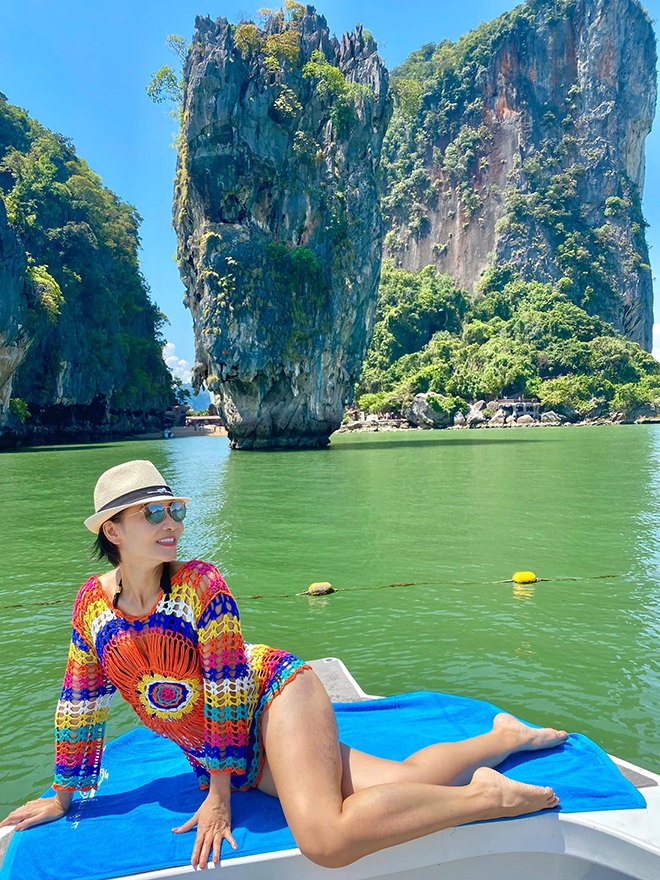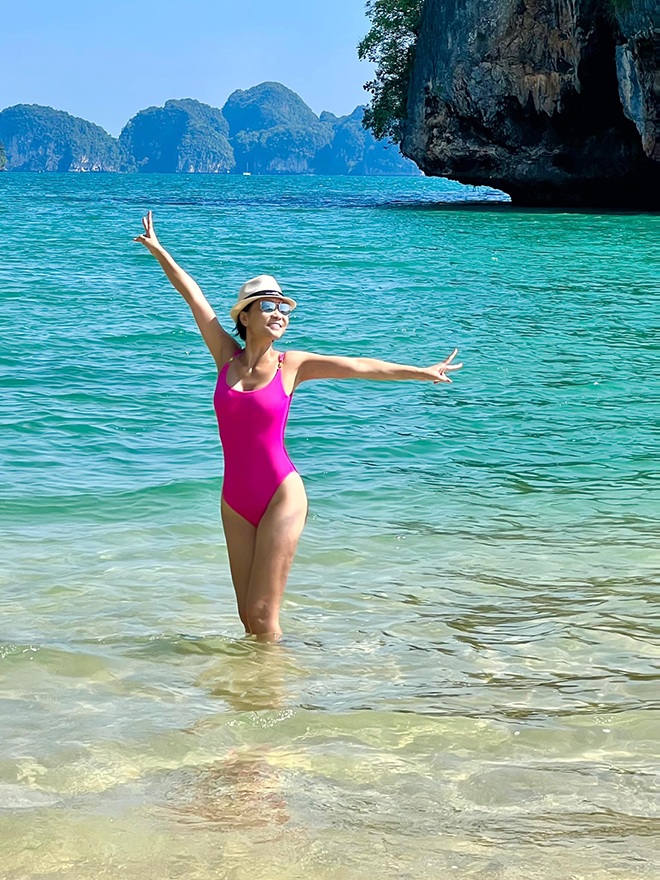 Exciting journeys of female singers.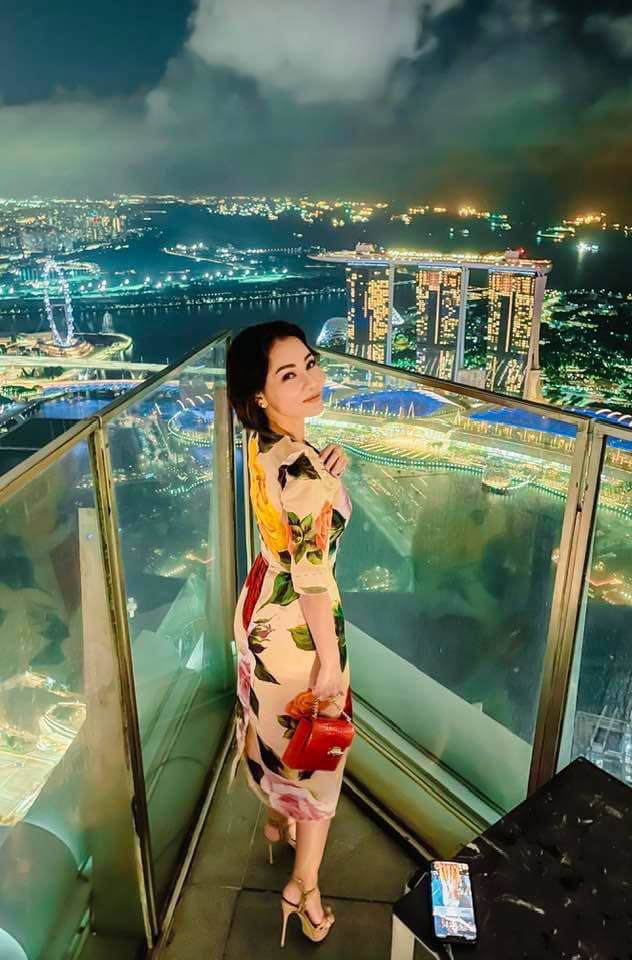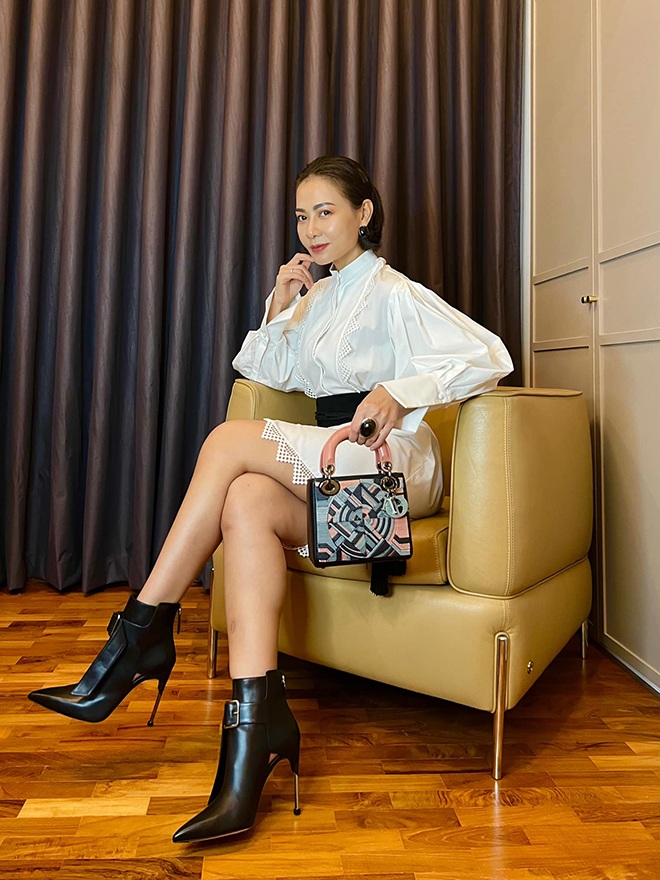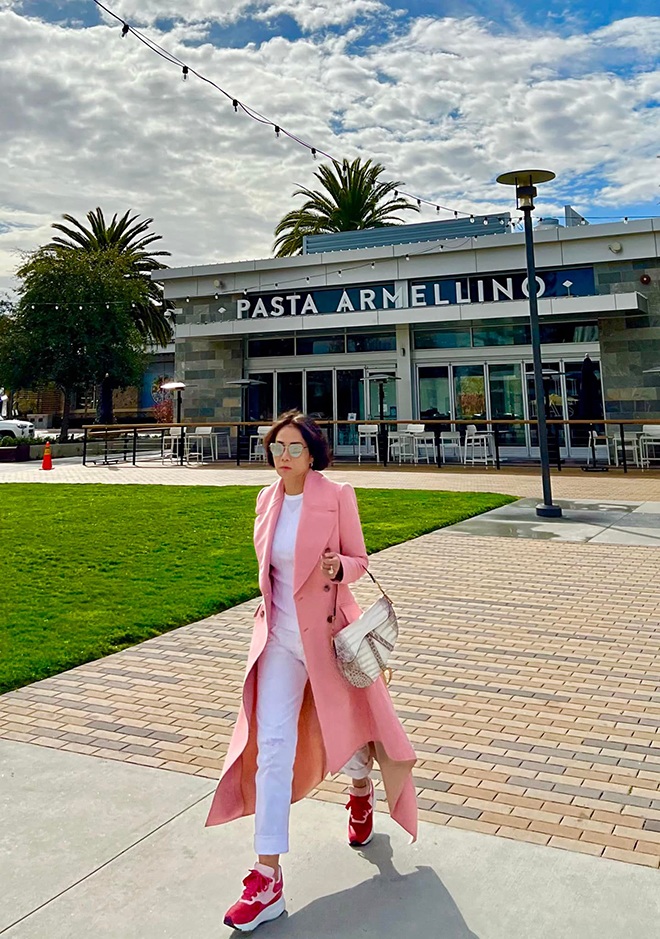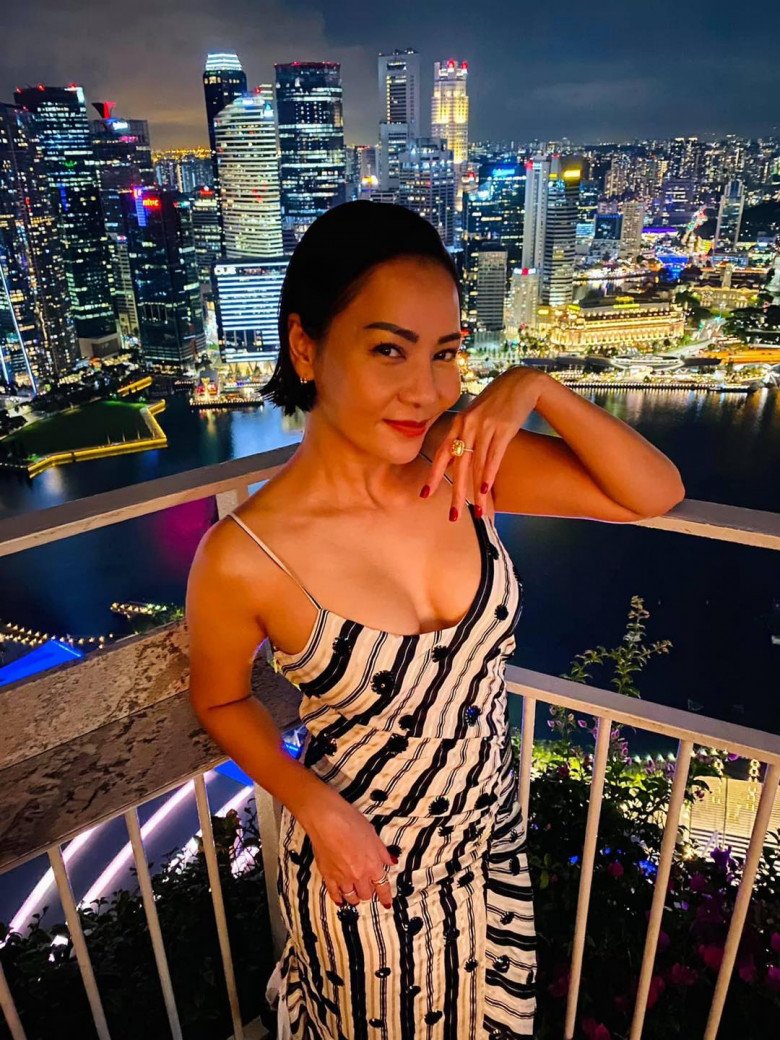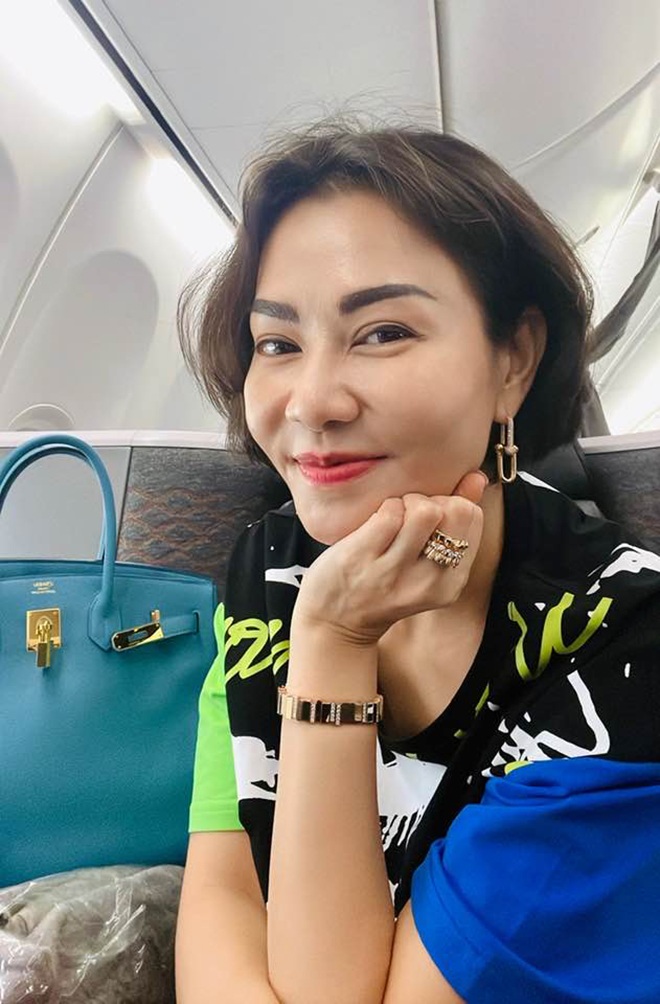 The brand-covered look of the former The Voice coach.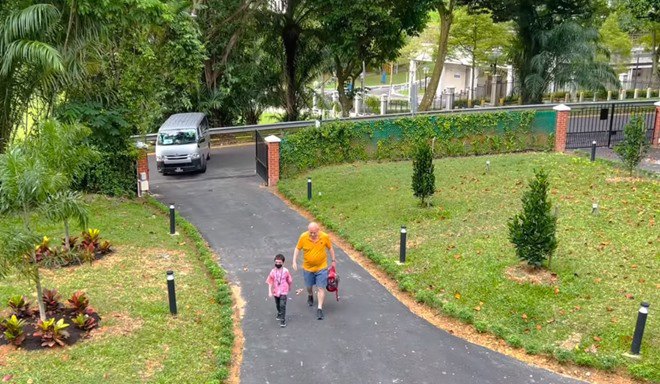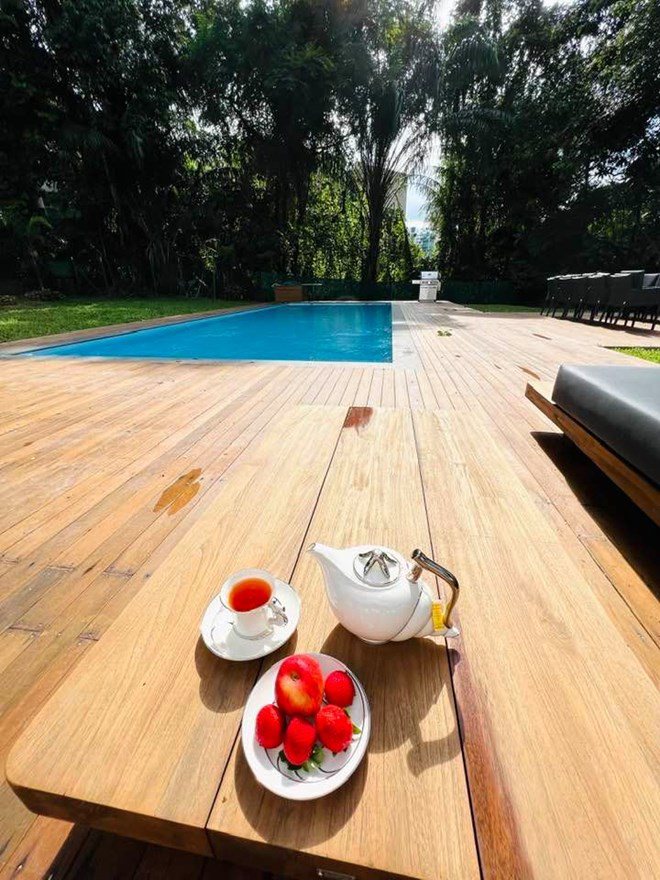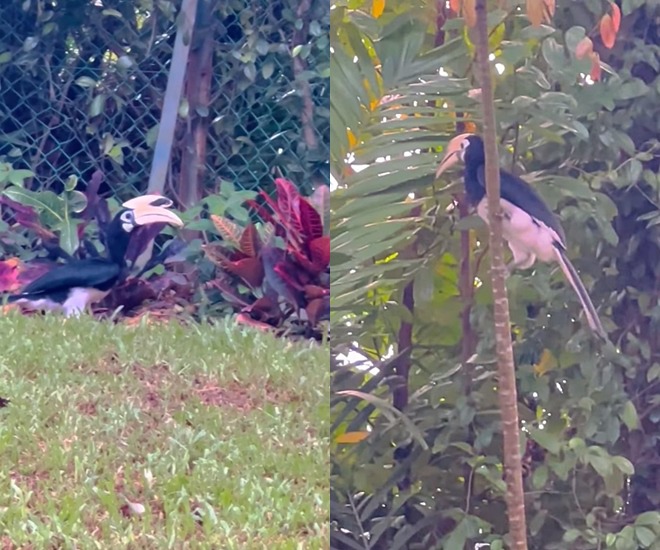 The singer and her husband and children live in a spacious villa with many "chill" corners in Singapore.
Thu Minh also joins "close friends" with foreign husbands such as former supermodels Bang Lang, Doan Trang, etc. At weekends, a group of close friends often gather to cook, confide in and share human experiences. housewife women. The female singer now returns to focus on the role of a wife and mother taking care of the family when she is no longer busy running the show. Every night before going to bed, she also takes time to enjoy life, enjoy movies and read her favorite books.
"In the past, when I was unmarried, without children, I still thought about wanting to do this and that a lot, but now for me – my peak is keeping a happy family, healthy parents, husband and wife. love each other, healthy, smart, smart children, peaceful and happy family is the main thing. And keep a separate level that doesn't fade over time for as long as possible."Thu Minh once shared.
You are reading the article
How is the female judge betrayed by her students, leaving The Voice after getting married to a rich man?

at
Blogtuan.info
– Source:
Eva.vn
– Read the original article
here