Giải trí
Ngoc Trinh caused controversy when discussing the story of being a girl, revealing that she likes to drink to confide-Star
Controversial because of sensitive topic names
Recently, Ngoc Trinh curious when holding a talkshow on his own fanpage. Even before it was broadcast, the beauty of Tra Vinh excitedly revealed that the title of the topic this time was "The story of being a girl", confusing the audience because the name was too sensitive.
The show's preface reads: "Overcoming guilt, torment, discrimination, fear to be determined to live true to yourself. The journey to the dream of 'Being a girl' is not only pain but also happiness. And that's it. the secrets told by the insiders…"
The name of Ngoc Trinh's talk show topic caused a stir among netizens.
And the guest to talk this time with Ngoc Trinh is transgender singer Lynk Lee. Contrary to the fiercely controversial name, the topic that the two talked about was purely about girls' beauty!
After the broadcast, the audience said that Ngoc Trinh deliberately "sentenced views" when using the name of the talk show unscrupulous, some people think that this name is not suitable to talk about the life story of transgender people and may affect the life of transgender people. influence the image of the guest.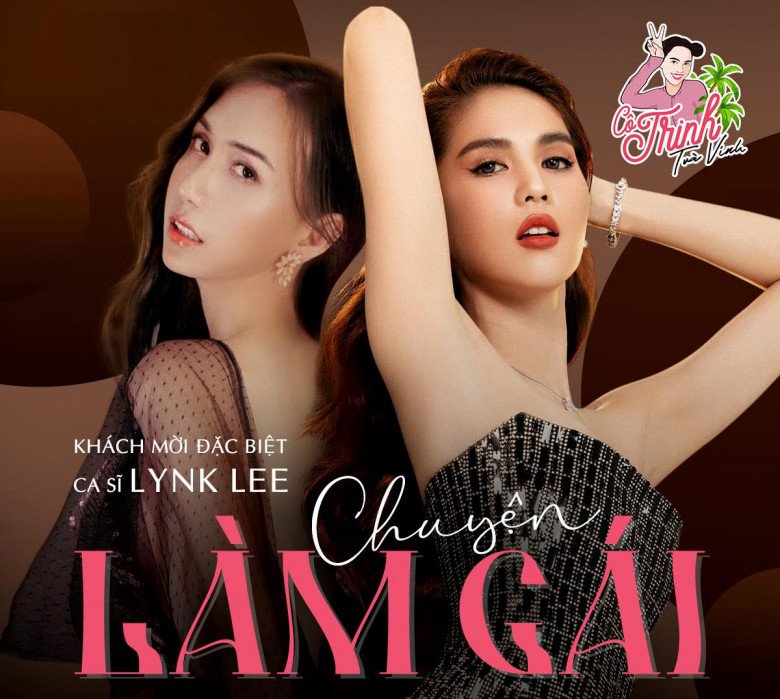 The person she talked to was Lynk Lee.
At the conversation, Ngoc Trinh said that when she went to the event, she saw Lynk Lee 2-3 times, but this is the first time sitting with the closest distance. She complimented: "Lynk Lee is very beautiful and has the right frame of a girl, small. Usually, I see transgender people's skeletons are still a bit masculine, men. You are lucky to have a smaller skeleton than one. another girl". During the conversation, the female model constantly whispered: "She's so pretty, look at her, she's so pretty".
To Lynk Lee, the vocalist If you're sad, just cry said she had known Ngoc Trinh for a long time but only met at the event and never had the opportunity to sit close to talk. After receiving the invitation of the crew, she agreed to come and talk to the "underwear queen".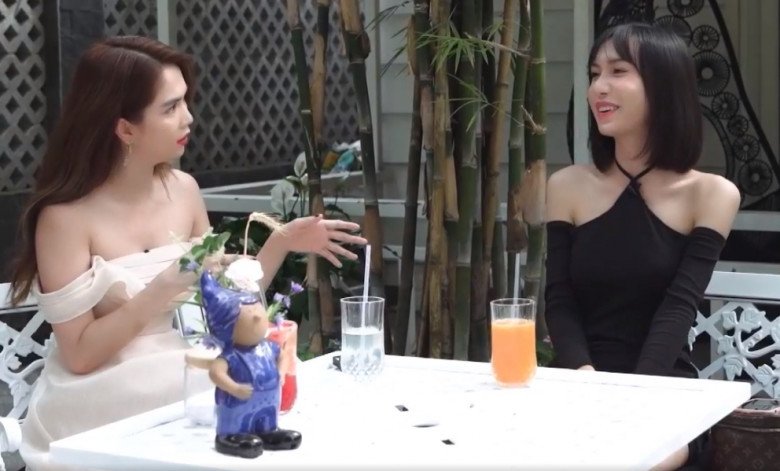 Ngoc Trinh scoffed at the beauty of the current Lynk Lee.
Before starting the topic, Ngoc Trinh wants to play a game with Lynk Lee, if the keyword is drawn and counts 1,2, 3 and the female singer sings correctly, she will be given a gift, if not, she will be fined. She didn't know how to punish the guest. Excited female models: "Is there alcohol here? I don't know why Lynk, but I usually talk, I like to drink to have a catalyst. People often say alcohol in words!"
Ngoc Trinh asked the guests to drink 3 glasses of wine if punished, but Lynk Lee refused because she could not drink alcohol or any kind of alcohol. While the guests all chose to eat lemons, Ngoc Trinh received her own punishment of 3 glasses of wine.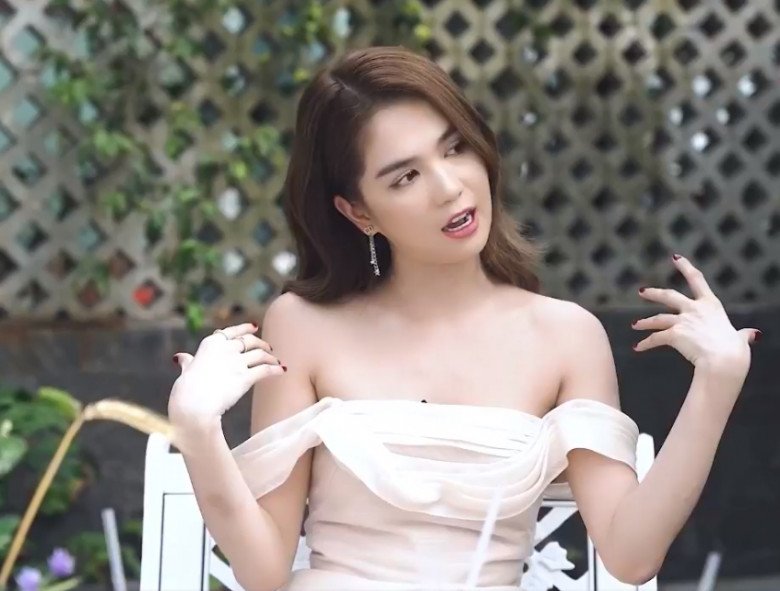 The female model said she likes to drink alcohol to talk.
Ngoc Trinh is curious about Lynk Lee's journey to becoming a daughter
Entering the chat, Ngoc Trinh wanted Lynk Lee to confess her journey to find herself. The transgender singer said that when she was young, she knew she liked boys from a young age. "It wasn't until 2019 that I decided to be transgender. I gradually learned how to be transgender, then examined and took hormones. In early 2020, I had surgery. Gradually, the surgeries. a period of time apart. By now, I've completed all of them, only my voice remains."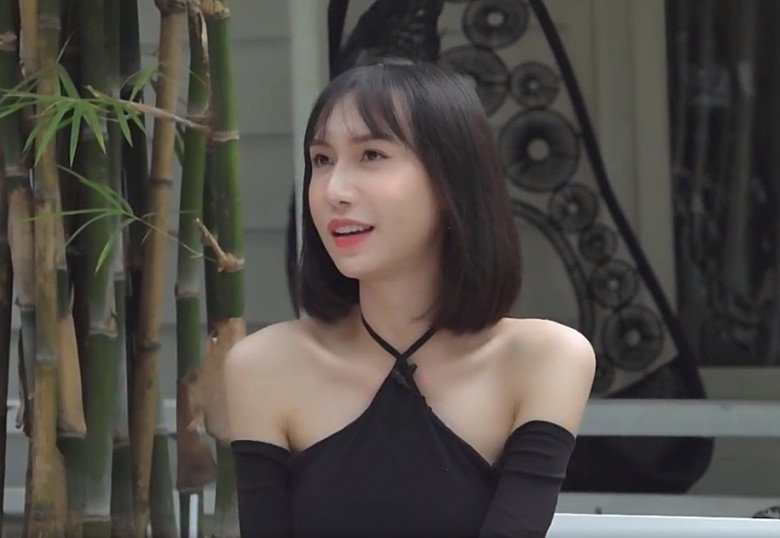 Lynk Lee opens up about her transgender journey.
However, Ngoc Trinh said that the junior's voice was like a girl with a hoarse voice, not a manly voice. Lynk Lee confessed: "This is the voice I practice, you will sound like a low-pitched female voice. Normally I can still speak a male voice. But I'm afraid I'll be scared if I say it out loud!" That made Ngoc Trinh even more curious to want his juniors to speak with a male voice, but Lynk Lee was afraid that the audience could see it.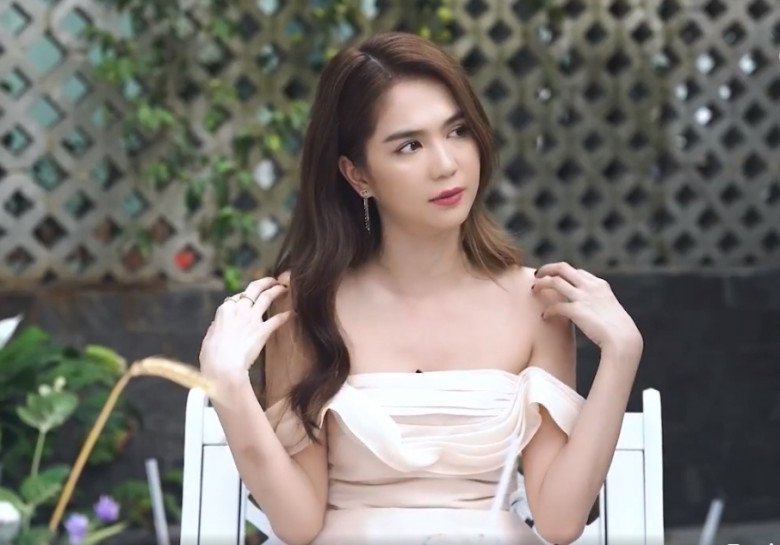 Ngoc Trinh praised the voice of her juniors, but it was actually just a practice voice.
The "underwear queen" shared, she watched videos of making breasts and making sensitive parts when she was transgender, and the female model asked how her juniors felt. Lynk Lee says: "At that time, I was also scared and thought I didn't know if I felt pain and how it felt. But after I stepped on the operating table and finished the surgery, all the operations I felt no pain. Only important is the recovery time. It's uncomfortable to recover." The singer said she underwent all 5 surgeries.
Ngoc Trinh says: "To perfect like Lynk Lee now, she needs a lot of courage. Because even I'm a girl, I'm scared to do something, let alone you."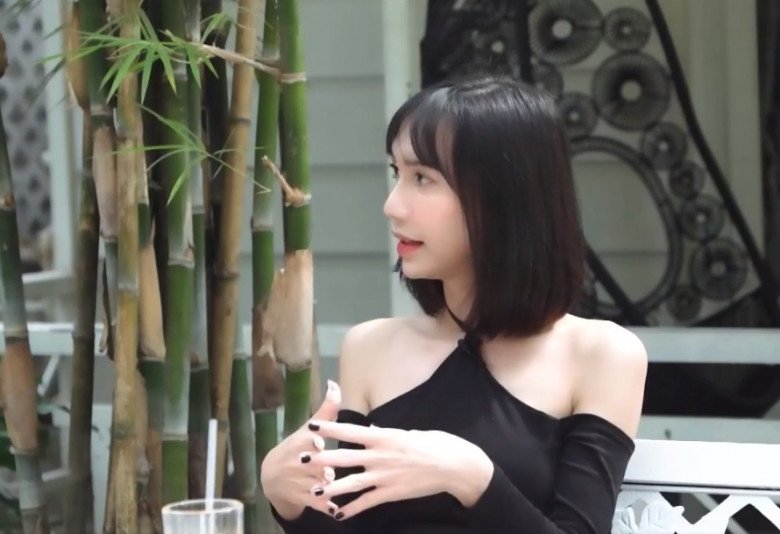 Lynk Lee has undergone all 5 surgeries.
Lynk Lee confided, when deciding to be transgender, she thought to just do it and didn't know if she would be beautiful or not, but only knew how to make herself more feminine: "Before, my face was square, it looked very masculine. After it was removed, it became slimmer, at first it swelled up. Actually, I still feel that I am masculine, not completely feminine." However, Ngoc Trinh encouraged her juniors to look very feminine from the outside.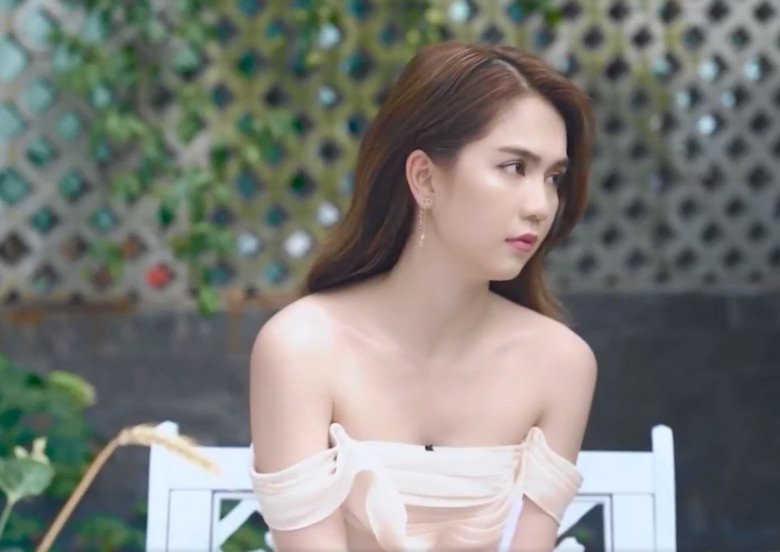 The actress "Waist 56" admires the courage of the transgender singer.
The singer said that before transgender, she was very self-conscious about her skin and tendons. Taking the hormone also partially improved the tendon. Before, her skin was a bit dark and she had to learn and go through a lot of hard, very hard things to be beautiful.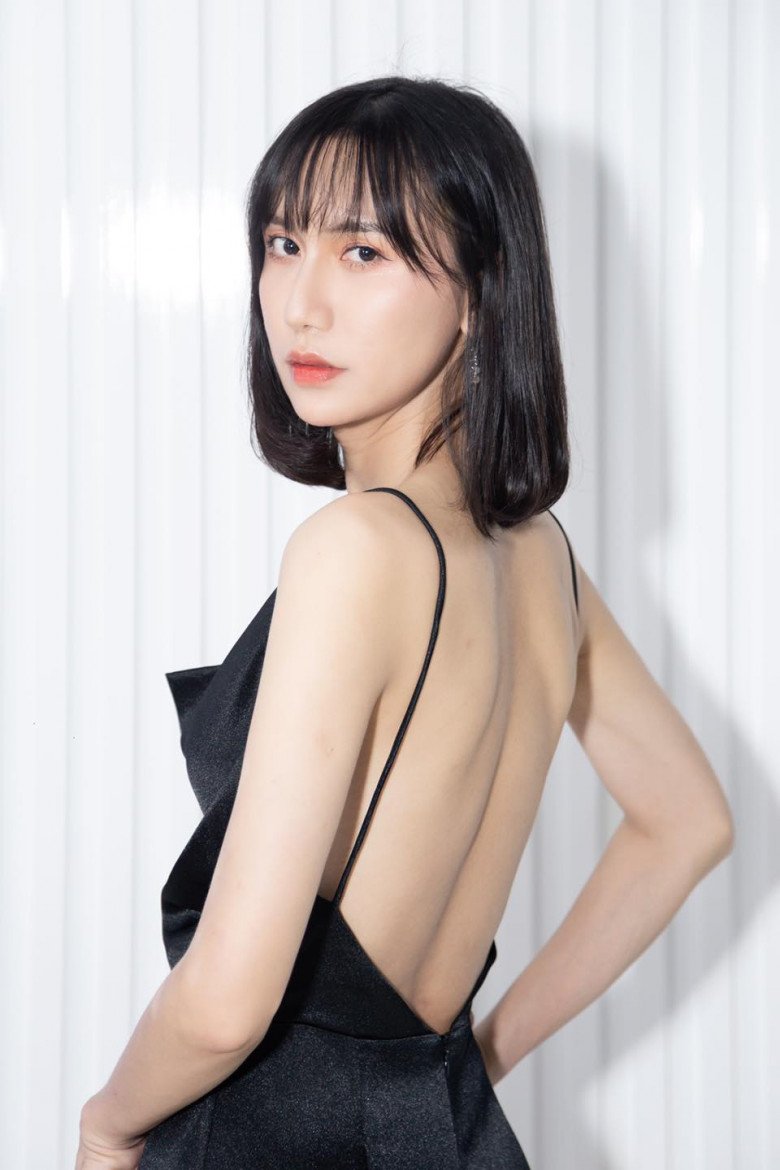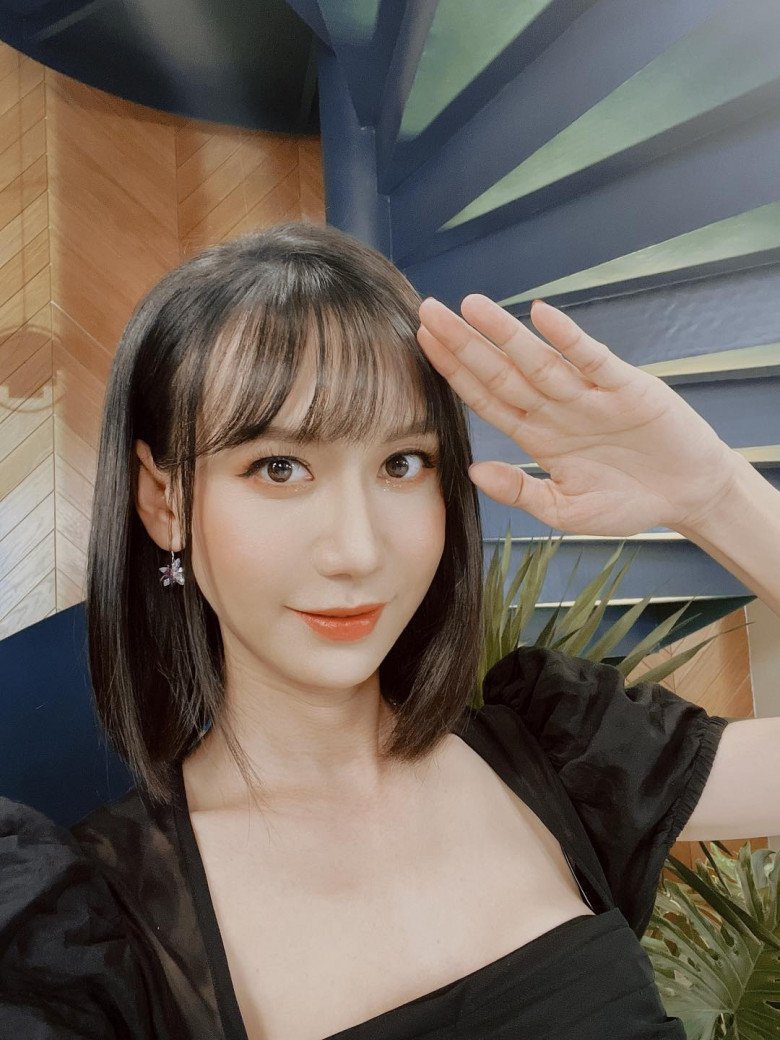 Lynk Lee is now more and more beautiful and gentle.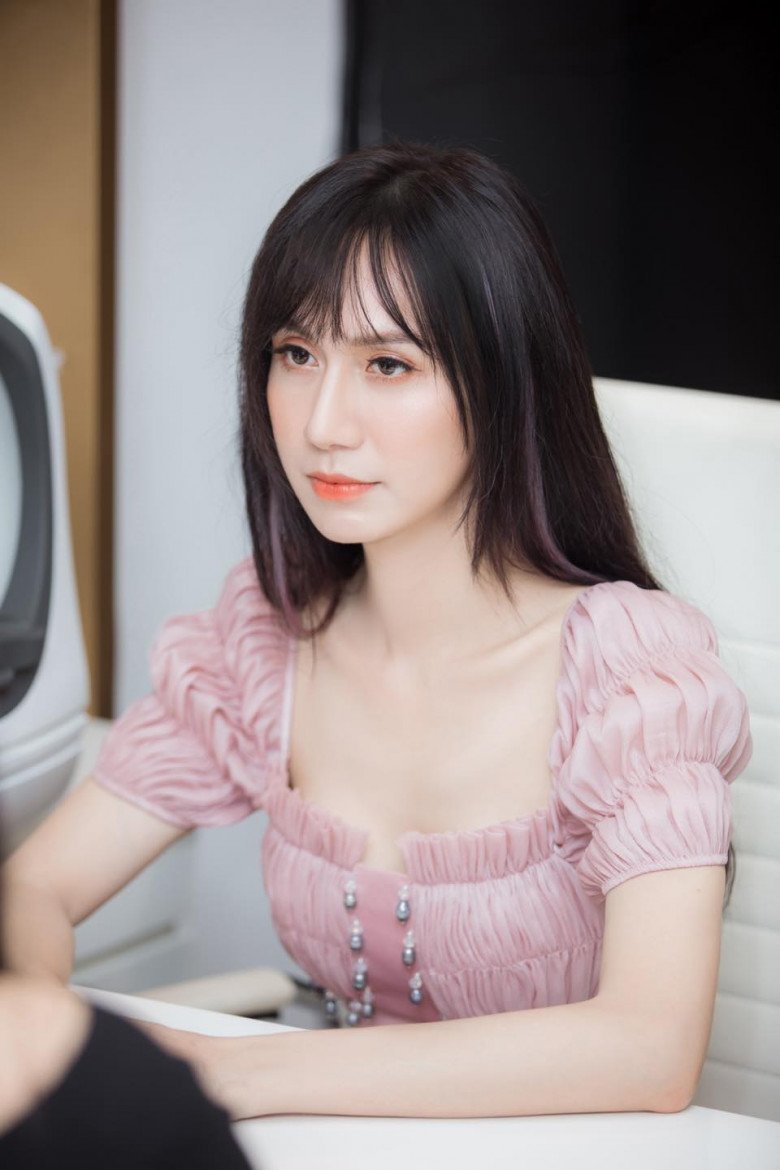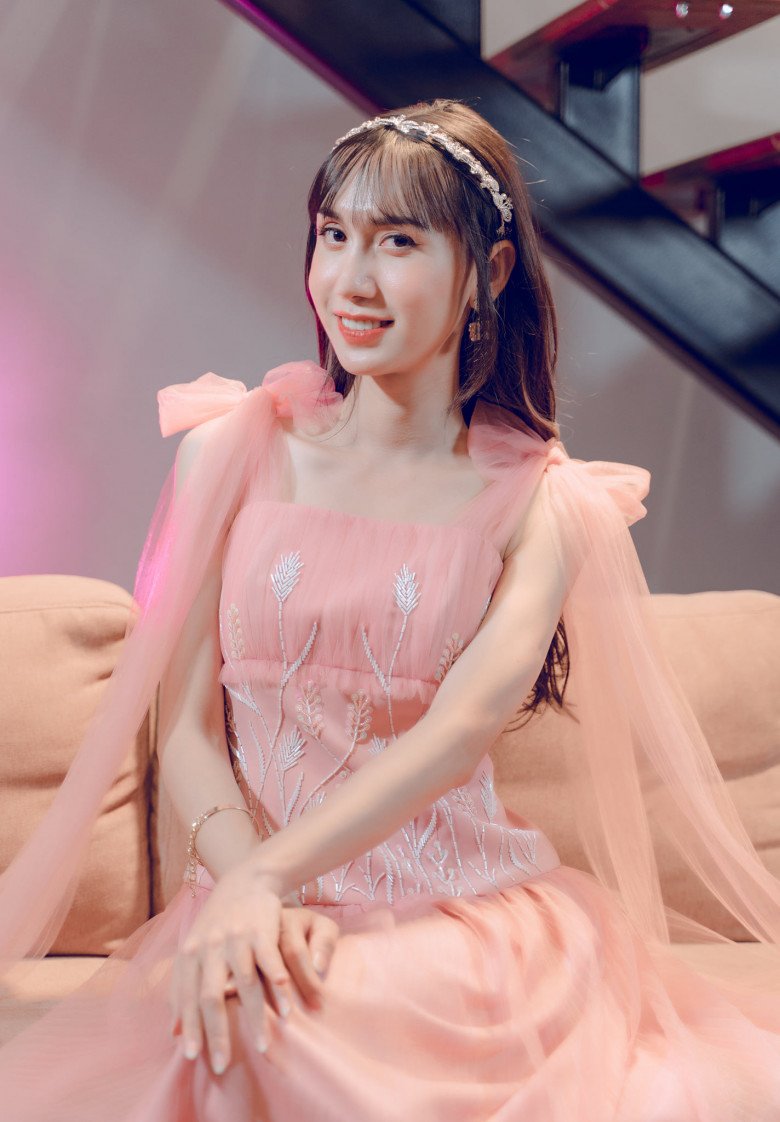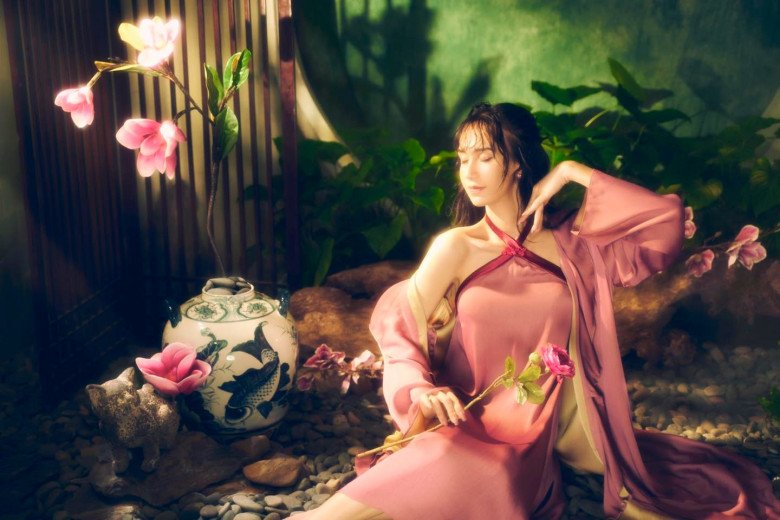 However, she said she still feels masculine.
You are reading the article
Ngoc Trinh caused controversy when discussing the story of being a girl, revealing that she likes to drink to confide-Star

at
Blogtuan.info
– Source:
Eva.vn
– Read the original article
here