Business
Revealing the TOP 10 banks that sell insurance with the highest sales in the first quarter of 2022
Bancassuarance – Thrilling race from the beginning of the year
Banca "race" in the first quarter of 2022 has official results. In summary, the title "Banca Champion in the first quarter" belongs to Asia Commercial Joint Stock Bank with a total premium of 396 billion VND.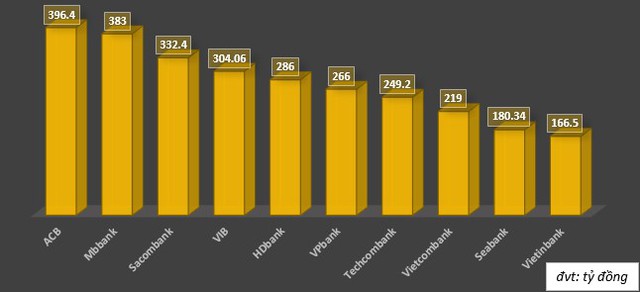 Top 10 banks leading Banca sales in the market in the first quarter of 2022. Summary according to the data of Vietnam Insurance Association
Following the Asian Star is the "soldier uncle" of MBbank – Military Commercial Joint Stock Bank, with banca sales of VND 383 billion/quarter I. 2022.
Although Saigon Thuong Tin Commercial Joint Stock Bank – Sacombank had a slower February than its competitors, in March it accelerated and entered the top 3 with a total fee of 332 billion.
The reigning banca champion in 2021 VIB International Commercial Joint Stock Bank in the first quarter was in turn overtaken by rivals, "sadly" ranked 4th.
In the TOP 10 banks leading Banca sales in the market in the first quarter of 2022, there are two state-owned giants, namely Joint Stock Commercial Bank for Foreign Trade of Vietnam – Vietcombank and Joint Stock Commercial Bank for Industry and Trade of Vietnam – Vietinbank. In particular, Vietinbank with extremely low sales of "opening goods" at the beginning of the year, only 4.5 billion dong in January, had a strong acceleration with more than 166 billion banca fees in March to just make it through. into the TOP 10.
Ranked above Vietinbank, in 9th place is Southeast Asia Commercial Joint Stock Bank – Seabank also had a "hit the gas" with more than 136 billion dong of banca fees in March, making up for the rather lackluster start of the first 2 months of the year with only more than 43 billion VND in fees.
"Million dollar handshake" with Sunlife is bringing money to ACB
Recently, on April 7, at the Annual General Meeting of Shareholders in 2022, the business results of the first quarter of ACB were revealed by the leaders. In which, credit in the first 3 months increased by about 5.2%; Deposits increased by 1.6% and demand deposit ratio (CASA) improved to 27%. Consolidated profit in the first quarter of 2022 is about VND 4,200 billion, up 35% over the same period.
Notably, in ACB's income in the first quarter of the year, non-interest income reached VND 1,300 billion, up 37% over the same period, with a sizable contribution from bancassurance at more than VND 390 billion.
From the beginning of 2021, ACB only distributes Sunlife's insurance under a 15-year exclusive cooperation agreement signed on November 18, 2020. This is the bank's first exclusive partnership to cross-sell insurance, and is also a "famous" deal in the financial world with an Upfront fee of up to $370 million (equivalent to VND 8,500 billion). .
Particularly, the cost of consulting insurance distribution contracts with ACB in 2020 that Sunlife Assurance Company of Canada will pay for Sunlife Vietnam and the corresponding contractor tax has reached 108.6 billion VND (according to Financial Statements Sunlife Vietnam)
In addition to ACB, Sunlife previously signed an exclusive cooperation agreement with Tien Phong Commercial Joint Stock Bank (TPBank) at the end of November 2019. However, TPbank's banca sales were somewhat more modest. of this bank is 159 billion dong. TPbank's total banca sales in 2021 is VND 688 billion.
Sunlife Vietnam has not released its 2021 financial statements, but according to the 2020 financial statements, Sunlife's premium revenue in 2020 is 1,364 billion VNDwhich does not include the banca fee from ACB (signed by ACB & Sunlife to be implemented in late 2020 and early 2021).
Thus, it is expected that with the participation of ACB, Sunlife's fee revenue in 2021 will have a significant growth and it is expected that in 2022, ACB will be a sales channel bringing the majority of sales in total insurance premium collection. Sunlife's danger.
At the beginning of April this year, the cooperation relationship between ACB and Sun Life Vietnam became even closer when announcing the signing of a cooperation agreement in the field of high-class customer service, with the goal of bringing more choices of products to customers. High-class financial services for the rich and super-rich in Vietnam.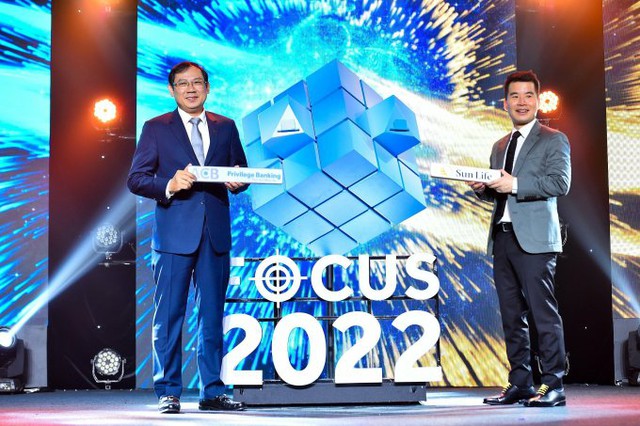 Representative of ACB and Sunlife Vietnam. Image source: ACB
The bank's representative said that this cooperation meets the needs of financial products and services while building a comprehensive ecosystem that supports the desire for diversity in each life stage.
https://cafebiz.vn/lo-dien-top-10-nha-bang-ban-bao-hiem-doanh-so-cao-nhat-trong-quy-i-2022-20220411150833206.chn
You are reading the article
Revealing the TOP 10 banks that sell insurance with the highest sales in the first quarter of 2022

at
Blogtuan.info
– Source:
cafebiz.vn
– Read the original article
here