Spring in Japan is marked by cherry blossom trees in full bloom known as sakura in Japanese. Every year, people flock to local parks to sit under the trees, enjoy the flowers while having a picnic with their family, the flowers will fade after about two weeks. The image of cherry blossom trees is so classic that they are often included in anime to signal the beginning of spring or the start of a new school year. Female characters in anime are also often named after this flower such as Sakura in Cardcaptor Sakura and kunoichi Sakura in Naruto, another name inspired by cherry blossoms is Sakurako, although this is not a very common name for this flower. Japanese women.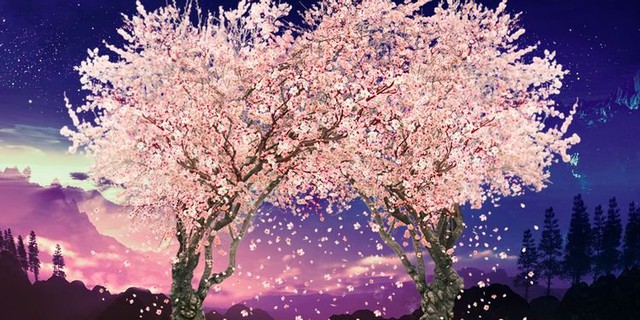 Today, cherry blossoms are more popular than ever when it comes to Japan, especially anime. In real life, they are planted in many schools, parks, temples and grave sites. Cherry blossoms also inspire seasonal food products such as KitKat, cherry blossom tea or cherry blossom rice balls. Big events like weddings or anniversaries also choose cherry blossoms as their decorative theme, as they are a sign of beginnings. In anime, cherry blossoms often signify that a new school or school year has begun, so common that they have become the default meaning in the media. In addition, they are also considered a sign of luck and fortune.
At one time, cherry blossoms were considered a symbol of fragility and ephemeral because they suddenly bloom and then fall. It is often used to refer to relationships that end quickly, a usage so common that it was created from sakurazame – the time when flowers fall from trees. From the feudal period to the early Edo period, cherry blossoms were considered a bad omen because of their fragility, especially in matters of love and marriage.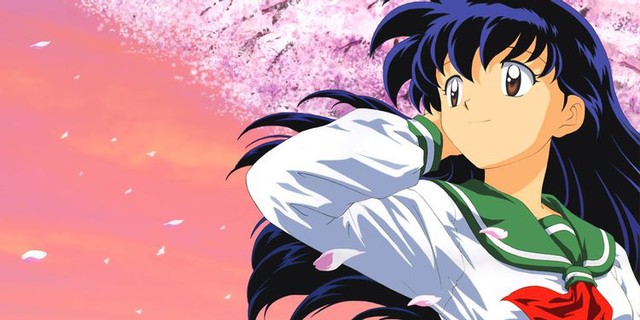 Part of the reason for creating negative emotions towards this lovely flower also stems from a somewhat perverted legend. Japanese literature once mentioned the similarities between the wisteria plant (a flower considered to represent the eradication of hatred and love) and the cherry blossom, but for many people, not everyone. also know that the two species of trees have a very close relationship. There was a legend that there was a corpse buried under the cherry tree. The short story "Under the Cherry Tree" (roughly translated: Under the cherry tree) by Motojiro Kaiji has the opening line as follows "The corpse is buried under the cherry tree!".
The origin of this legend is still unknown, but many have hypothesized the origin with the short story of Motojiro Kaiji. They speculate that the sentence is referring to hanami, or contemplation, but others believe that the sentence carries the exact meaning of the text. The line became so famous and well known that it became the basis of a series called A Corpse is Buried Under Sakurako's Feet or Beautiful Bones: Sakurako's Investigation.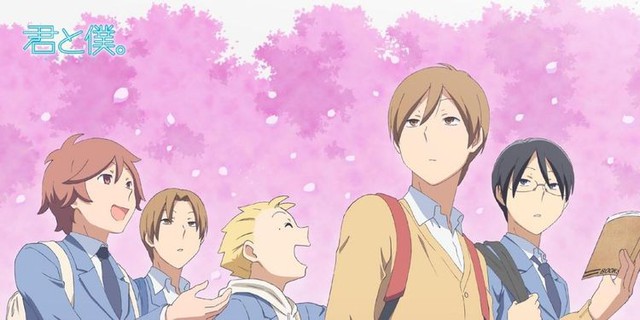 This death-related meaning comes not only from the fact that the flowers fade quickly, but also to the fact that samurai often died prematurely. Because samurai were often loyal to their lords, adhering to strict moral codes, they often died at a very young age. They are said to hold their heads high and die honorably on the battlefield. If accused of violating the code of ethics, they will also perform seppuku. Because of the short life of the samurai, the cherry blossom became a symbol of attachment to them and was later used by the kamikaze (spiritual wind) unit during World War 2.
Because of so many meanings, even though cherry blossoms are beautiful, to many people, it will conjure up death. The meaningful association of cherries between literature and history is so ingrained that many people feel bittersweet when the petals fall to the ground. They are a sign that life is fragile and can end suddenly and without warning. They are a symbol of an impermanent life, reminding people how to enjoy the rest of their time with loved ones.
https://gamek.vn/bi-mat-den-toi-dang-sau-bieu-tuong-nhung-cay-hoa-anh-dao-king-dien-trong-anime-20220412212136691.chn
You are reading the article
The dark secret behind the iconic cherry blossom tree in the anime

at
Blogtuan.info
– Source:
gamek.vn
– Read the original article
here