Yolo
The price of making billions on TikTok
Before owning hundreds of thousands or millions of followers, idols "flooded" on the shore because the video flop.
In just the past few years, TikTok increasingly expanding, proving its attraction to netizens. It is also from here that the "top" idols have more influence on people, get more attention, and it becomes easier to achieve million-view clips.
However, before owning a series of million-view or trending clips, every "top" idol is a "new slide" on this platform.
They also have to grope each step to have a good video, have to go through the feeling of going ashore and down in the field because of how much effort and time it takes to make a clip that no one cares about.
Long Chun
If you are a player of the "top" system, many people are no longer unfamiliar with the name Long Chun (Tran Hoang Long, SN 1994).
Owning a TikTok channel of 5.4 million followers and many million-viewed clips, Long Chun is one of the notable names on this platform.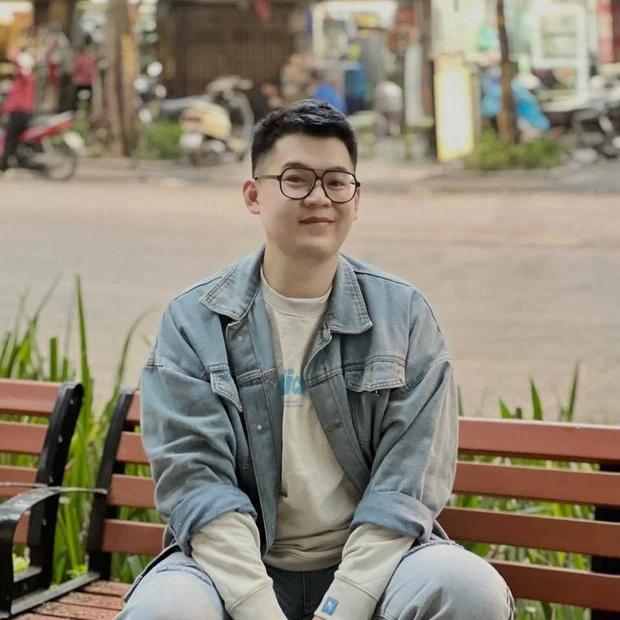 However, before reaching this level, Long Chun I also went through a time of confusion and confusion on TikTok like anyone else.
In a 2020 interview, the "top" idol said: "When I first started playing TikTok, I played for fun, so the more people I followed, the more I liked it. Moreover, my clips are all filmed by myself, thinking of ideas, so I'm even happier.
But gradually it created an invisible and terrible pressure."
Long Chun's pressure is nothing but views: "An ordinary person who uploads a clip with 10k views is very happy and proud, isn't it? But a person whose clips are all hundreds of thousands of views like me to a certain clip of 50k views is sad and upset.
That sadness directly affects my life such as being more hot-tempered, or more angry."
Hai Ninh Nguyen
Currently, the personal TikTok channel of 1.4 million followers has been deleted to focus on building a team, but in the past, Hai Ninh Nguyen (Nguyen Hai Ninh, SN 2000) was also a name that was noticed on the "top" idol land. ".
There was a time when the clips of this young man were often viral and were analyzed by netizens. At that time, Hai Ninh himself was not afraid to reveal that his income could be up to 40-50 million/month thanks to TikTok.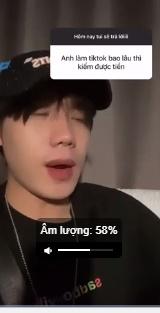 Hai Ninh Nguyen recounts the time when making videos without pay
Of course, to achieve these numbers is a time of effort and perseverance. Hai Ninh said it took her 9 months of making "free" videos to earn her first money from TikTok.
During this time, every day he posts up to 2 videos, totaling more than 500 clips. Therefore, Hai Ninh also advises people to work hard to earn an income.
Association
Famous for the series of hunting monsters, LK Hoa (Le Khanh Hoa, SN 1994) owns 1.5 million followers after more than 2 years as a "top player".
Recounting her story of being a "top player" in an interview, Hoa said that the first fishing videos were not watched by many people because the channel did not have a clear direction, this content was also rare, so she did not know who to learn. .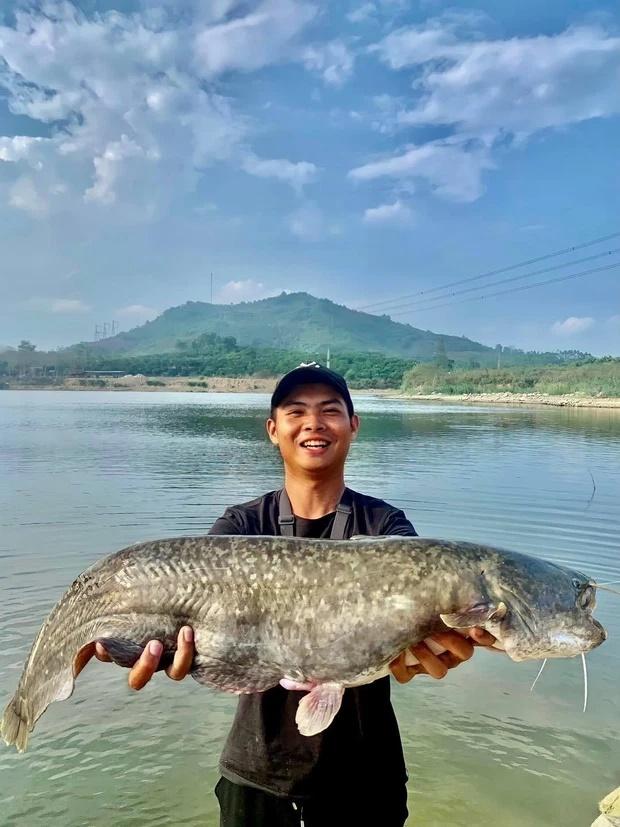 Association
So Hoa decided to find a teacher, join the TikToker communities to learn knowledge, how to create attractive content and own rules of the game on the platform.
However, after the first 3 months of making content, the situation was not good, Hoa posted dozens of videos with low views. However, this "top" idol still did not give up and said to himself: "Just do it, the 100th video will go viral".
With this determination, LK Hoa continues to post 3 clips/day with different moments and experiences. God did not disappoint people, when Hoa was about to give up, the 98th video received millions of views.
Since then, Hoa's channel has gained momentum, helping this "top" idol earn billions of dong from the fishing bait business.
Hai Dang Review
As a result, Hai Dang Review (Nguyen Hai Dang, SN 2000) encountered many difficulties on his own.
In an interview not long ago, the boy said that because of the limited budget, he had to shoot the clip at 1-2 am, taking advantage of when everyone was sleeping to reduce the noise. By the next morning,
Dang still has to get up early to go to work, so he only sleeps 4 hours a day, exhaustion often happens as usual.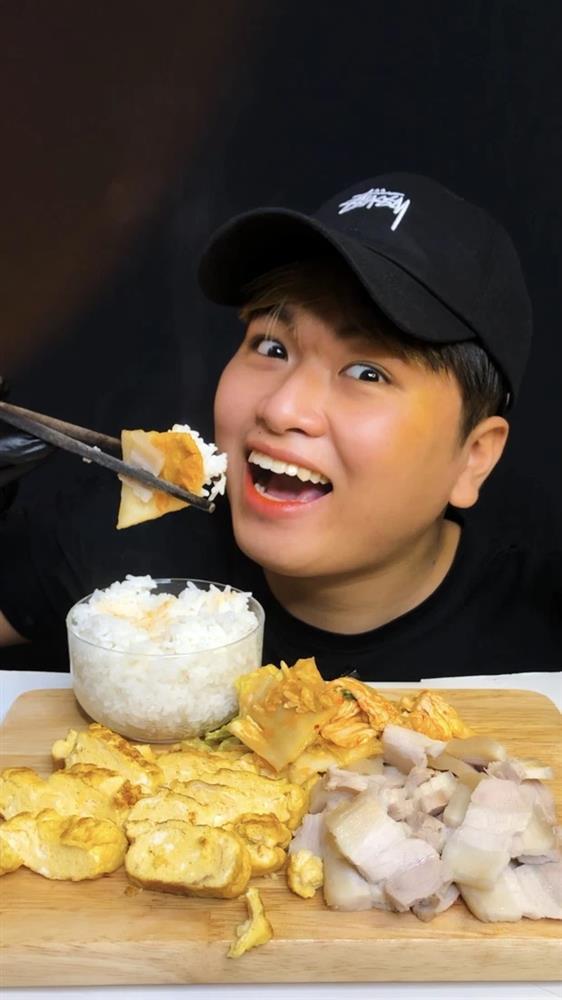 Hai Dang Review
At first, he tried his best, but the channel was still standing still, making Hai Dang extremely impatient and even stressed. His condition was so bad that he had to go to the doctor and be prescribed anti-depressants by the doctor.
The difficulty is that, but Hai Dang is determined not to give up, still maintaining 1 clip / day and learning from everyone in the community. The clip that flops, the next day, the content will be changed to be more attractive.
After about 5 months of "plowing" since the channel was established, Hai Dang has half a million followers and currently, the number has reached more than 617k with nearly 13 million hearts.
According to the Law & Readers
You are reading the article
The price of making billions on TikTok

at
Blogtuan.info
– Source:
2sao.vn
– Read the original article
here