Business
The tragic fate of the man who should have become Bill Gates
Bill Gates is a name that is no longer strange to most of us. He is currently the fourth richest billionaire in the world, owning a fortune of $129 billion. However, not everyone knows that there was once a man who should have "become" Bill Gates.
Talented programmer
Gary Kildall was an important figure in the development of personal computers in the 70s and early 80s. He began his career as a Professor of Mathematics. Then he studied programming. In 1972, he obtained his PhD in Computer Science and worked as a consultant for Intel.
Gary is the creator of CP/M (Programming Control for Microcomputers), which can help microprocessors control floppy drives. However, it was ignored by Intel. Unsatisfied, Gary and his wife, Dorothy, decided to continue developing CP/M. They founded the company from their home in California. In 1977, they changed the company name to Digital Research Inc (DRI).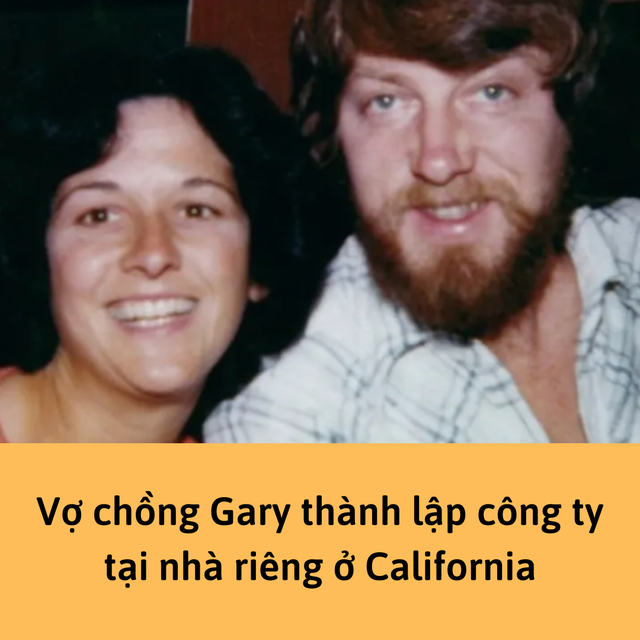 Before CP/M came along, every computer had to have its own tailored software, and Gary changed that. By 1979, CP/M was the most popular 8-bit operating system in the world. The mainframe companies at the time used CP/M.
At the same time, Bill Gates and Paul Allen were running Traf-O-Data – a little-known company that also used CP/M to collect data from road traffic stations.
The personal computer boom
In the late 70s, people began to rush to switch from desktop computers to personal computers (PCs) – a wave of change that Gary did not expect. After Steve Wozniak and his team released Apple's first PC in 1976, other companies followed suit. The PC market skyrocketed to $1 billion in just three years.
Not long after, the technology giant IBM also jumped into the fray. Due to late entry, they decided to purchase components in addition to the software to accelerate market entry.
In the early 80s, Bill Gates and Microsoft were quite famous. IBM approached him, but because he hadn't built his own operating system yet, introduced Gary's company. IBM's legal team required Gates to sign a non-disclosure agreement to preserve information.
The relationship between Gary Kildall and Bill Gates
According to the Guardian, Bill Gates called Gary Kildall to inform him of the desire to cooperate with a large company but did not disclose specifics. Unfortunately, Gary didn't understand Gates' message and left on a private jet flight.
When IBM arrived, Gary was not at home. Ms. Dorothy and DRI's legal team talked to IBM but things did not go well. IBM wanted a perpetual license for CP/M – something Dorothy flatly refused. Furthermore, IBM wanted Dorothy to sign a non-disclosure agreement that made her and the legal team uncomfortable.
Later, disagreements continued to arise when Gary met with the IBM team. He wanted to sell by royalty (as a percentage of earnings) and keep the name of the product while IBM wanted to buy it outright.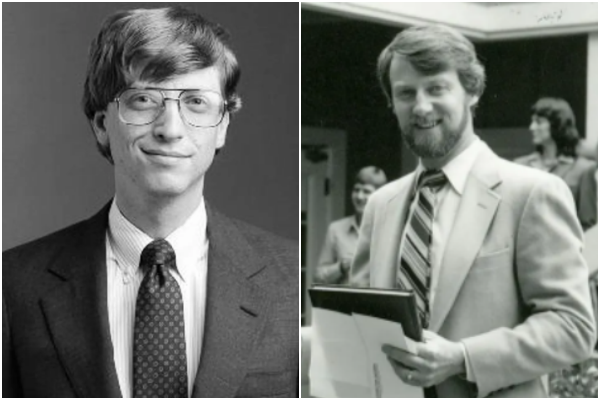 Bill Gates (left) and Gary Kildall (Photo: Internet).
Next, IBM looked to Bill Gates again. While Gates sees a big opportunity, the problem is that Microsoft still doesn't have its own operating system. To solve it, Gates turned to a "clone" manufacturer, based on a part of CP/M called Q-DOS. Microsoft then adapted it as PC-DOS and presented it to IBM.
Of course, this made Gary unhappy. For its part, IBM also finds it difficult to deal with the products of both sides. In the end, they let the user decide which product is better.
After IBM advertised the two products, users quickly realized the huge difference in price. PC-DOS was valued at only $40 by Bill Gates while Gary Kildall "screamed" CP/M to $240. As a result, Gates' product was well received and Gary's company gradually fell into oblivion.
The tragic end of Gary Kildall
After being heavily lashed out, Gary fell into a deadlock. In 1991, he sold the company to Novell as a last-ditch attempt to compete with Microsoft. However, things did not go as planned, leaving him in despair.
Gary began to cut ties during his career. He even stopped appearing in a popular TV tech show he co-hosted.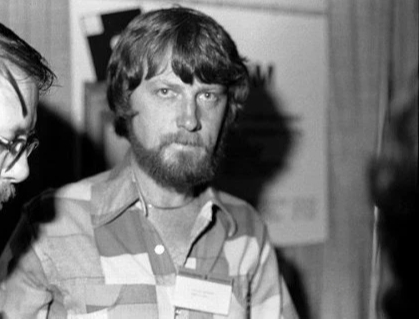 In 1994, tragedy happened: During a fight at a bar, Gary died from a head injury. Many people expressed their regret at the passing of such a great talent as Gary.
It is estimated that he owns about 1-5 million USD. This was not a small amount of money at that time, but it was much less than Bill Gates' huge fortune. It is an accepted fact that history only remembers the names of the winners. Even the second place, no matter how good, is often forgotten and even completely disappeared. What do you think of Gary Kildall's story?
Source: Guardian
https://cafebiz.vn/so-phan-bi-tham-cua-nguoi-le-ra-tro-thanh-bill-gates-bo-lo-tram-ty-do-en-ngao-gia-qua- doi-o-year-old-52-in-dau-don-20220413112052434.chn
You are reading the article
The tragic fate of the man who should have become Bill Gates

at
Blogtuan.info
– Source:
cafebiz.vn
– Read the original article
here