The land of An Giang is considered as the headwaters of the western region of the river, so it has a variety of famous specialties. Among the dried varieties (dried snakehead fish, dried snakehead fish, dried snakehead fish, etc.), the most delicious is dried snakehead in Vinh Hoi Dong commune (An Phu district, An Giang).
Dry snake – the name that everyone who hears it "shudders" because the snake is a scary species. However, it is praised as a special drink that can satisfy the most demanding diners.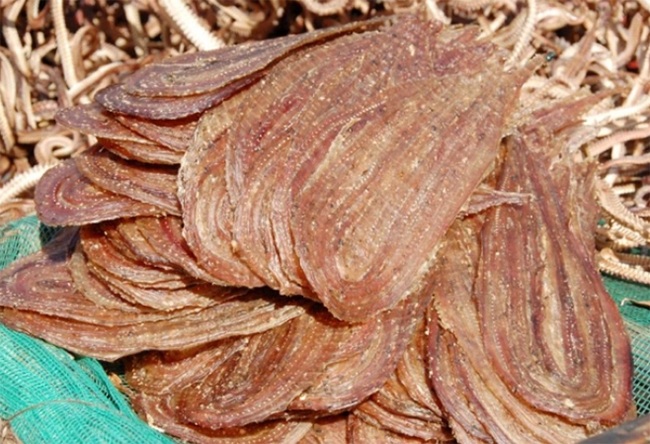 Dried snake is a famous specialty of An Giang, the price is extremely expensive
It is known that dried snakes originate from Cambodia and have been adjusted by people in the southwestern border area to suit the taste of the South. The types of water snakes, water lily snakes, cotton snakes… in the floating season are caught by people to dry the snakes. At this time, the snakes are considered to be delicious, sweet and of the best quality.
According to the survey, on online markets and e-commerce platforms, dried snakes are sold at prices ranging from 300,000 to 500,000 VND/kg.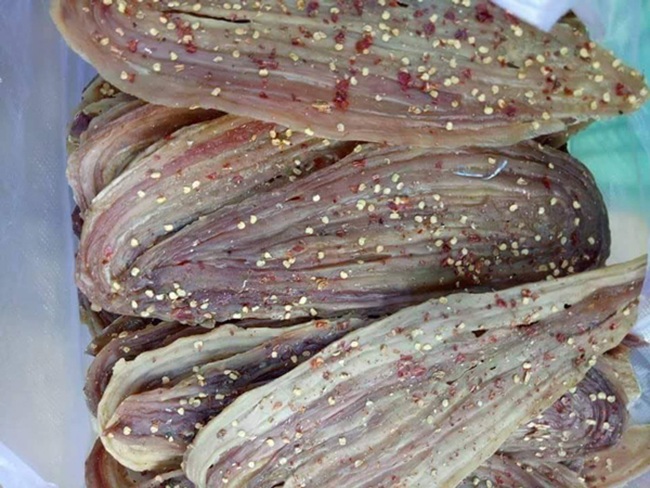 When hearing the name, many people feel scared, but when they eat it, they will be addicted
Mr. Tuyen – a seller of Western specialties on the online market said that this item is very popular, not worried because many people buy it to enjoy and buy as gifts for relatives and friends. "Because dried snakes are made entirely from natural snakes, this product is quite rare. Customers who order at the wrong time will have to wait a long time", Mr. Tuyen said.
According to Mr. Tuyen, when the copper snake is caught, people will cut the blood, remove all the skin and bones, leaving only meat and marinated spices. After that, they will dry in the sun to dry and then pack them to sell to customers.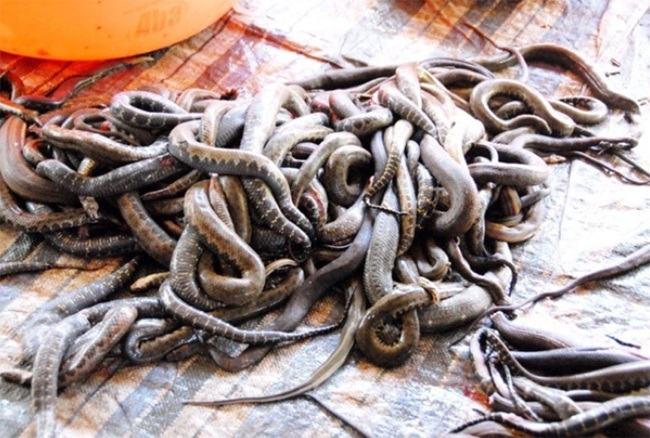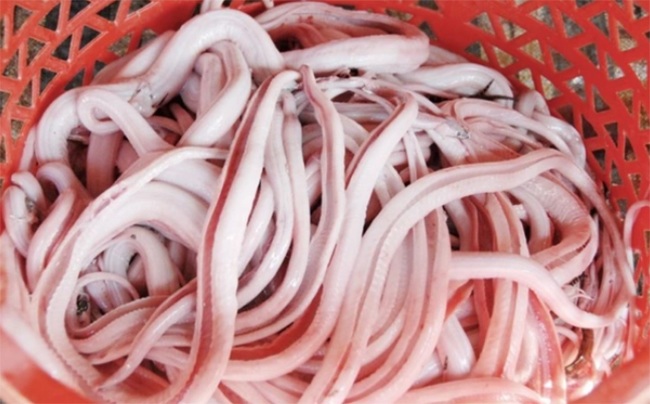 It is estimated that 11-12 kg of live snakes will make 1 kg of dry snakes.
"Each stage has certain requirements, not everyone can make a delicious dry snake dish. This dish requires that the snake meat is dried and soft after being dried in the sun, without a fishy smell and still retains its freshness. In order to make delicious, beautiful, and quality dried snakeheads, workers must have high skills and long experience," Tuyen shared.
Dried snakes need to be dried in the sun for about 2-3 days. The drying stage is very important, determining the freshness of the finished product. If unfortunately, the dry batch is encountered weather murky easily sour. Under the even heat of the sun, each dry fiber clumps into a block, flexible in hand. Satisfactory finished product has a natural pink color. It is estimated that 11-12 kg of live snakes will make 1 kg of dry snakes.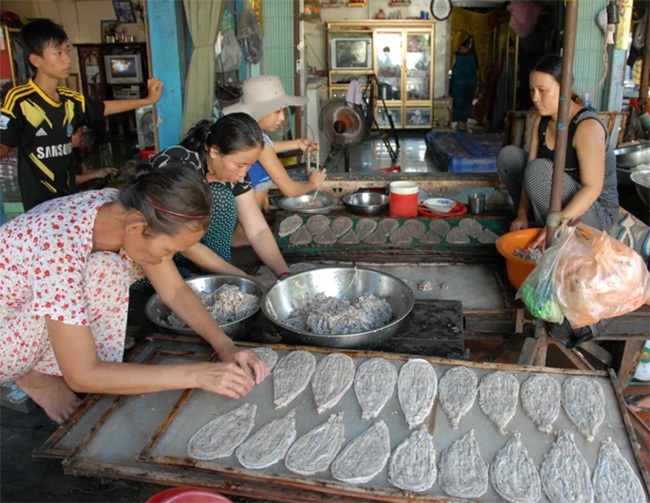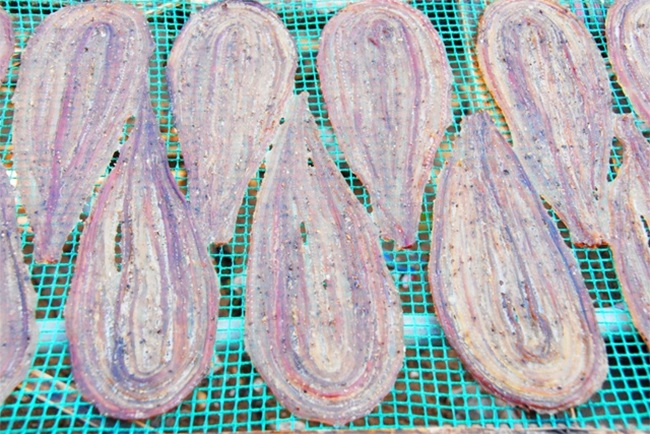 The drying stage is very important, determining the freshness of the finished product
In addition to taking dried meat, this place also makes dried whole snakes, with prices from 200,000 to 300,000 VND/kg, mainly for soaking.
Also selling dried snakes on the online market, Ms. Hoa An (in An Giang) said that the average price of dried snakes is from 250,000 to 300,000 VND/kg, during Tet the price may increase to 350,000 – 500,000 VND/kg but there is no stock. response. Dried snake can make many different dishes, each dish has a special flavor such as grilled dried snake, dried snake salad and fried dried snake. In particular, the grilled snake dish is the most popular, especially among drinking people.
Ms. Hoa An revealed that quality dried snakes must be eaten, not too sweet. How to preserve dry solids like other dry foods, consumers need to pack tightly, keep in the refrigerator for a few months.
You are reading the article
Unique specialties only in An Giang, look creepy, but 500,000 VND/kg, not many people enjoy

at
Blogtuan.info
– Source:
Eva.vn
– Read the original article
here