The last 3 months of pregnancy – the countdown to "birth day" is probably the biggest challenge during 40 weeks of pregnancy for pregnant women because pregnant women face many health-related problems. healthy when the pregnancy is getting bigger. Not only heavy and tiring pregnancy, pregnant mothers also have to face many difficult things such as difficulty eating, sleeping, walking, …. Recently, the wife of comedian Tu Long – Minh Nguyet also lamented the difficulties she encountered when she was pregnant with this third baby.
"The combo of the 7th month with a 1kg baby kicking at no time such as 5am or noon can be my soccer time: To Fat az, Headache, Backache, Bone pain, Irritability, Itching Allergic acne, more promotional fruit on sunny days, rainy days, and windy days, so I'm stuck like a leech"wrote Minh Nguyet.
Share of the wife of comedian Tu Long about the difficulties of being 7 months pregnant.
According to Minh Nguyet, pregnant for the third time, she encountered many difficulties when she was 7 months pregnant. Her baby "plays football" without time, maybe 5 am or midday, making it impossible for her to sleep well. In addition, she gained a lot of weight, causing her body to change a lot, becoming bigger and fatter. She also suffered from headaches, back fatigue, bone pain, and more irritability. Not only that, she also suffers from itchy, allergic acne and erratic weather that makes her sinuses too.
Reading the shares of Tao Mang's wife, many people also have to say "Then who dares to give birth again". Besides, everyone also sent encouragement and comfort to Minh Nguyet: "Be patient, the day is near when you won't have to suffer from back pain, headache, allergic acne", "Hold on, only 60 days left",…
Sharing more, Minh Nguyet also lamented: "This range is so big, so tired, why do so many people only dare to stop".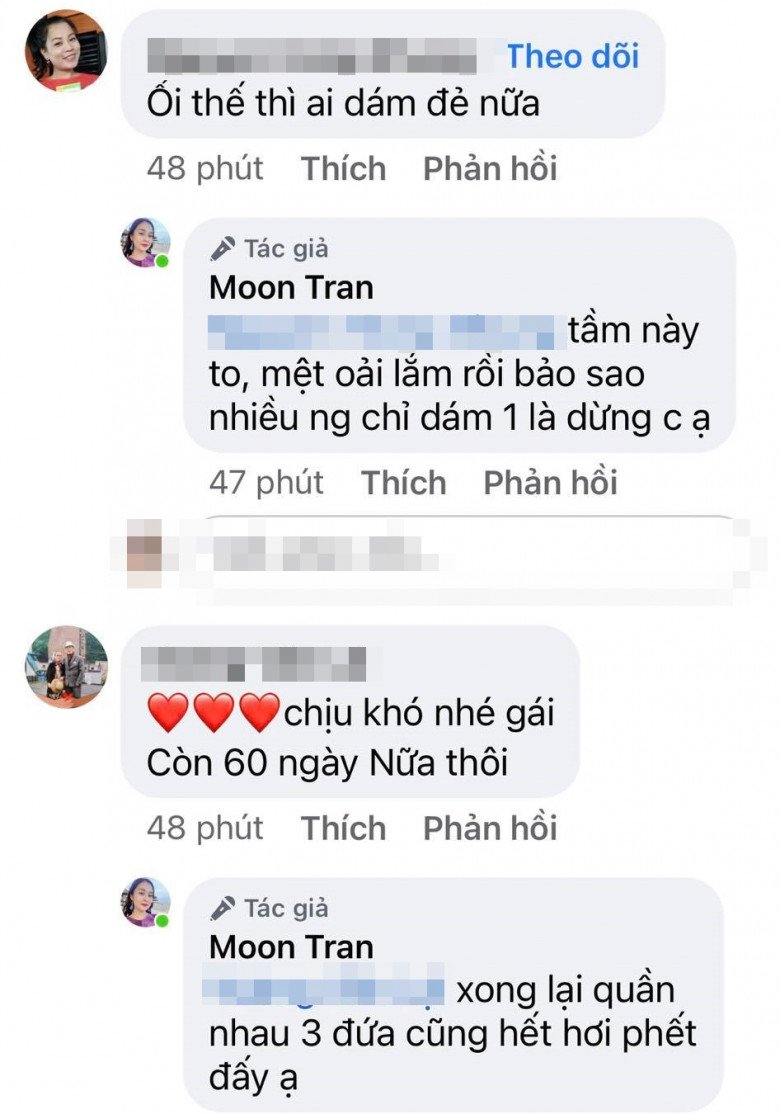 Minh Nguyet shared that she was very tired with combos when she was 7 months pregnant.
It is known that during this time comedian Tu Long is on a business trip to Europe, he can only care from afar, so perhaps all difficulties during his wife Minh Nguyet's pregnancy are doubled.
Before that, not only suffered a combo when she was 7 months pregnant, the wife "Tao Mang" also had a lot of difficulties with COVID-19 when she was pregnant and had to be isolated and treated in a place far from her family. 16 days of COVID treatment while pregnant was her worst, most crisis when she felt terribly helpless. There were times when she was weak and cried when she saw the doctor through Facetime. However, Minh Nguyet always tries to eat and drink to restore her best health. She also eats oats to nourish when she is pregnant. Thanks to that, at 26 weeks pregnant, the comedian's wife gained more than 70kg. Despite gaining a lot of weight, Minh Nguyet is still very beautiful and young.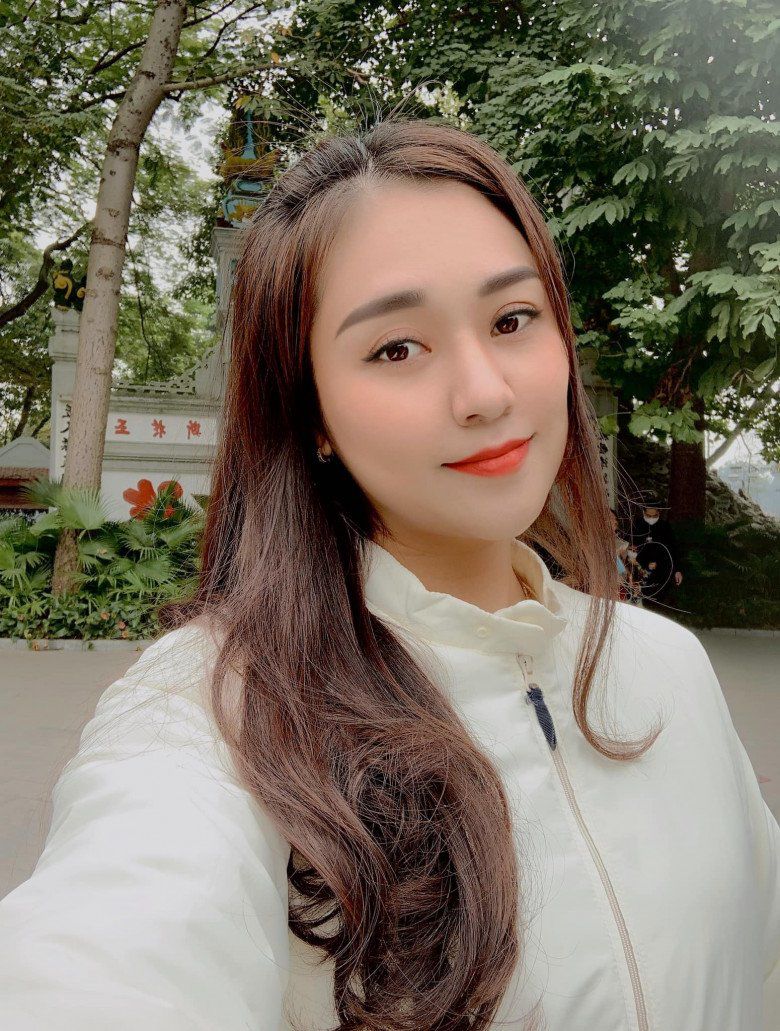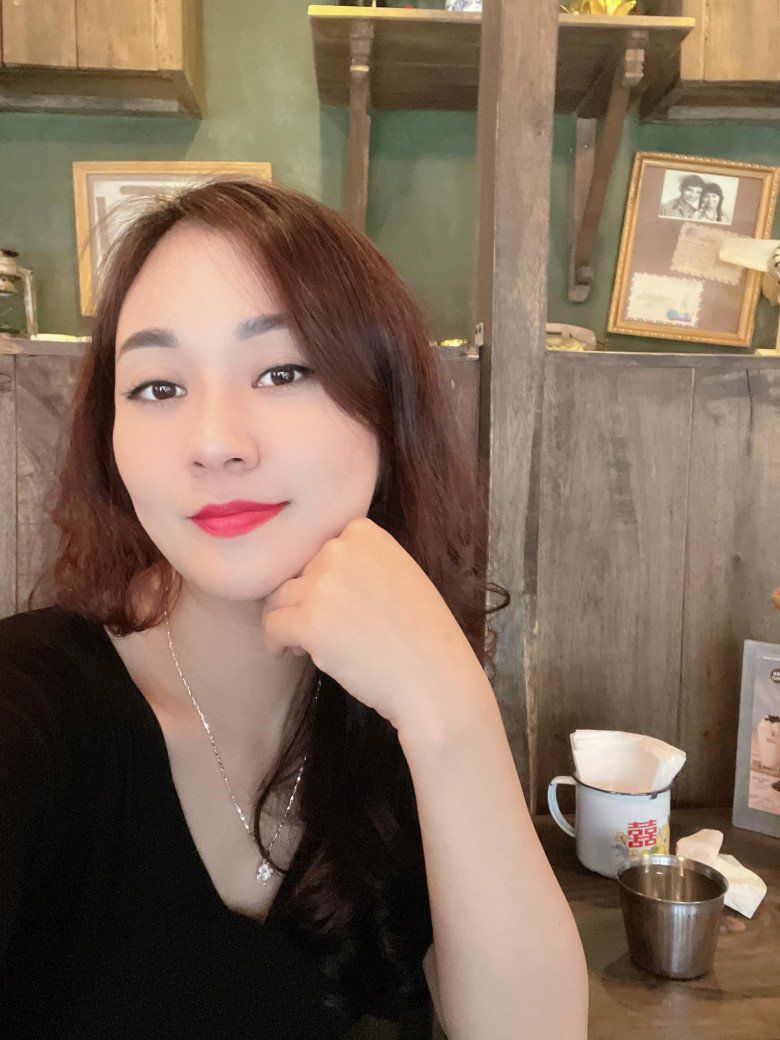 Despite gaining more than 70kg when pregnant at 26 weeks, the comedian's wife is still very young and beautiful.
You are reading the article
When I was 7 months pregnant, my husband went on a business trip to Europe, Tu Long's wife complained that the sky was very tired

at
Blogtuan.info
– Source:
Eva.vn
– Read the original article
here