Thế Giới
WHO warns of new Omicron sub-variants
On April 11, the World Health Organization (WHO) announced that it was monitoring several dozen cases of two new sub-variants of the virus. Omicron variant. Accordingly, BA.4 and BA.5 – sub-variants of the original Omicron BA.1 variant – were placed on a watch list for evaluation, to determine if these are more infectious or threatening to the health network or not.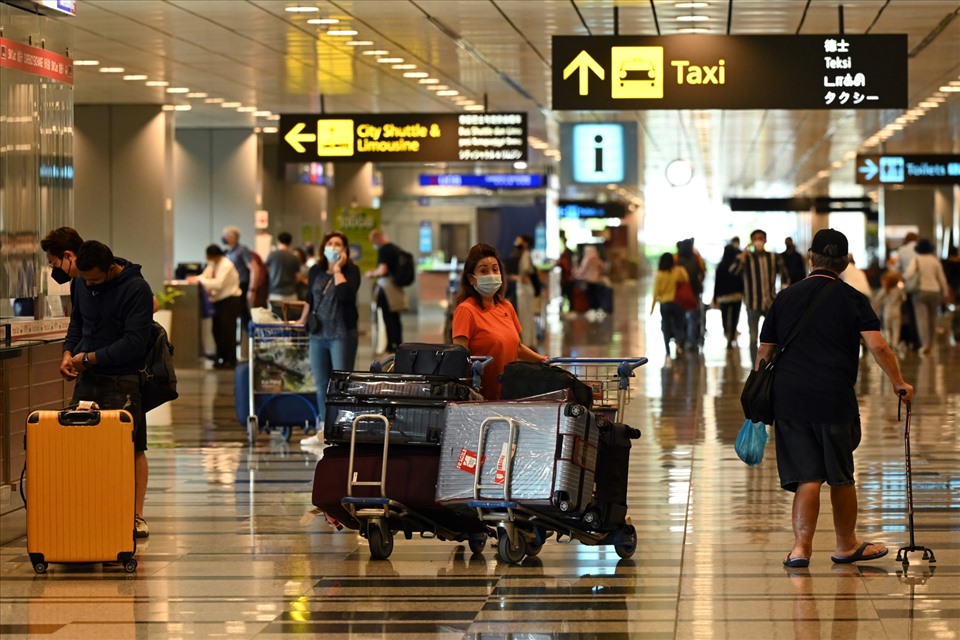 The United Nations health agency began monitoring the new sub-variants BA.4 and BA.5 because "additional mutations need to be studied further to understand their impact on immune evasion". In fact, viruses always mutate, but there are only a few mutations that affect the ability of the virus to spread or affect the ability to evade immunity formed by vaccination or from previous infection. Certain mutations can also affect the severity of the disease. For example, variant BA.2 currently represents nearly 94% of all COVID-19 cases sequenced and is more transmissible than other Omicron subvariants. However, to date there is no evidence that BA.2 is more likely to cause serious illness.
According to WHO, only a few dozen cases of BA.4 and BA.5 have been reported to the GISAID global database. Last week, the UK's Health Security Agency said that BA.4 infections had been detected in South Africa, Denmark, Botswana, Scotland and England between 10 January and 30 March. As of last week, all BA.5 cases were in South Africa but on April 11, Botswana's Ministry of Health announced that it had confirmed four cases of BA.4 and BA.5, all in people aged 30 to 50. fully vaccinated and with mild symptoms.
The new variant XE is a recombinant of Omicron's BA.1 and BA.2 sub-variants. According to the World Health Organization, initial estimates based on limited preliminary data suggest that XE is about 1.1 times more transmissible than BA.2. However, WHO stressed that further confirmation of XE's transmissibility is needed. Around 1,100 XE variant infections have been confirmed in the UK as of 5.4 and account for less than 1% of COVID-19 cases in the country.
More than two years after the World Health Organization declared COVID-19 a pandemic, many countries are seeing a steady decline in the number of cases and the lifting of COVID-19 prevention measures, including regulations. about masks.
From March 29, Singapore eased the requirement to wear masks outdoors in a series of measures towards a new phase of living with COVID-19. Despite being encouraged to wear masks outdoors, people in this country can choose to wear or remove masks themselves. Particularly in public areas indoors, masks are still mandatory. This is because the risk of outdoor transmission is significantly lower, said Singapore Prime Minister Lee Hsien Loong. Indoor venues are all buildings or locations with well-defined entrances and exits, such as office buildings, shopping malls, public transport, hawker centers and coffee shop.
In mid-March 2022, the US Centers for Disease Control and Prevention (CDC) updated new guidelines stating that more than 98% of counties in the US do not need to wear masks in public. This new guideline relies on hospital capacity, new cases, and hospitalizations to determine community-level COVID-19 status. Only in areas with a high number of COVID-19 cases will people need to wear masks indoors as directed.
The CDC recommends that people at high risk of severe COVID-19 live in moderate-to-moderate areas talk to their doctor before they stop wearing a mask. On March 10, the US CDC said that the regulation on wearing masks on planes, public transport and transportation centers will be extended until the end of April 18. Previously, this regulation was set to expire on March 18.
From the end of January 2022, the UK lifted most of the COVID-19 restrictions, including the mandatory wearing of masks. Accordingly, from January 27, the law in the UK no longer requires people to wear masks, COVID-19 passports to enter nightclubs and other large venues are also removed. A week earlier, the UK also stopped recommending workers to work from home and instructed to wear masks in the classroom.
You are reading the article
WHO warns of new Omicron sub-variants
at Blogtuan.info – Source: laodong.vn – Read the original article here