Billionaire village, all villas, castles like in the movies
Located along Ninh Co river, about 2km long, a small village named Phu An, in Cat Thanh commune, Truc Ninh district (Nam Dinh) is famous throughout the country for its wealth, rare where it can be compared.
Referring to the word "village", people still imagine a countryside with small houses, bamboo ramparts, trees, dike banks, fields, but walking along Phu An village, people will only see and must overwhelmed with the list of storey houses, villas, monumental mansions, located close to each other. Anyone who comes here must admire the mansions like in the movies.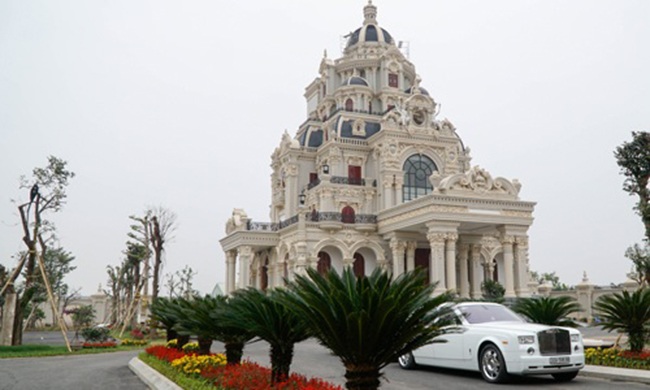 A castle of hundreds of billions of dong with super luxury cars in Phu An village.
It is estimated that out of about 800 households in this village, there are more than 400 houses worth 2 billion VND or more. In particular, there are villas in European castle architecture, worth hundreds of billions of dong, and there are dozens of apartments.
Phu An village is also a place known for the famous castle that once caused a stir in public opinion at the wedding of the bride Thu Huong. The 7-story white castle was as splendid as the palace and the billion-dollar supercars at the wedding at that time made people have to hunt for information.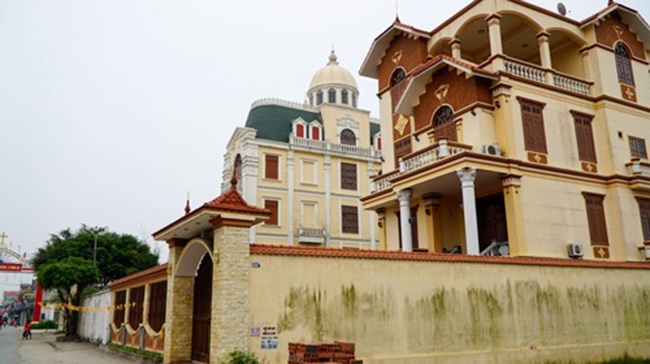 The whole village is close to the majestic high-rise buildings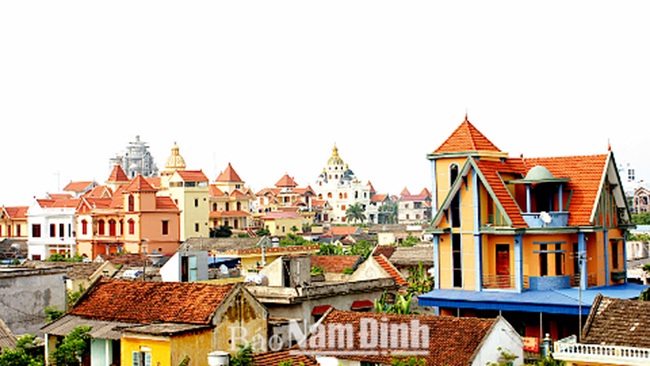 The life of the people here is extremely affluent. Photo: Nam Dinh Newspaper
Get rich thanks to boats on Ninh Co wharf
Faced with the extraordinary wealth and wealth in Phu An village, many people must ask, what do the people here do to earn such a high income? The answer comes from the shipping profession that has helped people change their lives.
According to research, hundreds of years ago, the people of Phu An village only had agricultural production, like many other northern villages. At that time, the whole village had only 2-3 "vo" boats (wooden boats, using square sails and other types: hand rowing, bamboo poles to prop and push). This is the property of dignitaries in the commune. However, small boats, with a maximum load of only about 5 tons, are only used to carry agricultural products, trade and exchange goods with neighboring provinces to bring back to the locality.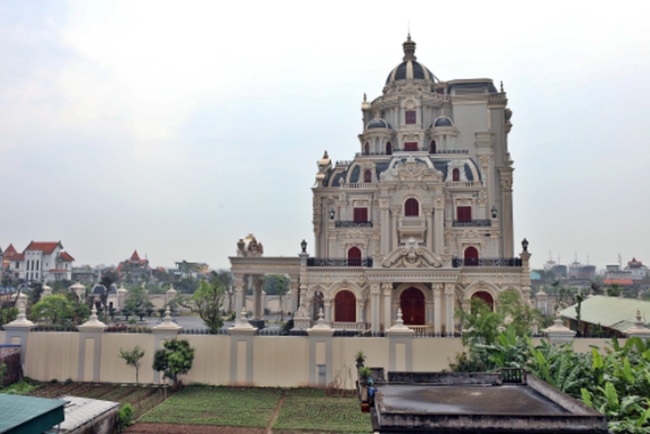 Up to 60% of households can build villas and high-rise buildings with the lowest value from 2 billion VND.
After the successful resistance war, the country entered a period of renewal, Phu An village has the opportunity to develop, especially the shipping industry. At this time, people invested, switched to iron-hulled boats, the load was raised to about 40-50 tons to serve the needs of transportation and trade.
In 1990, Phu An village had 10 river ships with a capacity of 70-150 tons of private boat owners. This is also a milestone marking the development of the river and sea transport industry of Phu An villagers to a new page. When the country entered the period of market mechanism, the shipping industry of Phu An village flourished. Taking advantage of experience, quickly seizing opportunities, Phu An villagers invest in larger ships. The traditional goods flows are continued to be exploited with long-distance transport trains for distribution in the province and also in other provinces in the region.
The fleet of Phu An village is increasing day by day. Up to now, the whole village has hundreds of boats, many households even develop fleets of boats. Shipping time for each shipment has been up to months, even months to complete. The shipping industry has brought regular jobs for about 1,500 workers, thanks to which the income of Phu An people has increased significantly.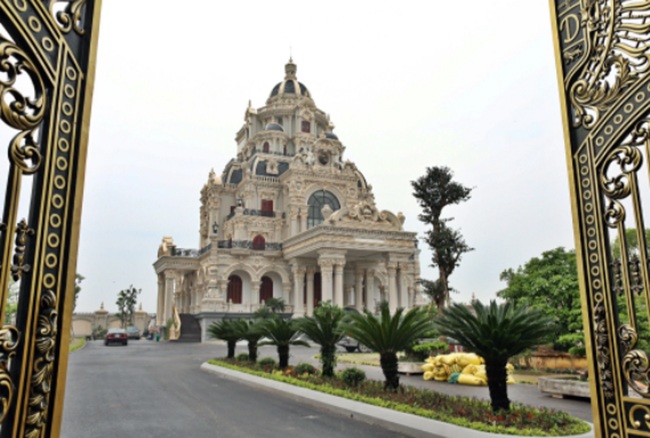 People here get rich thanks to the shipping industry
According to estimates of the town's People's Committee, each river train trip after deducting the actual income is about 100 million VND/month; and sea-going ships have an actual income of 500-600 million dong/month.
In a share with the press, Vice Chairman of Cat Thanh Commune People's Committee once said: "The income of workers here is not inferior to that in big cities, even though they only serve the locality. Few people know it. Before that, most of them were farmers, all year round their feet were covered in mud.
According to statistics of Cat Thanh Commune People's Committee, up to half of Phu An villagers have an income of over 25 million/month (4 times higher than the national average income of 6.5 million and 2.5 times higher than Ha Noi's). Noi, according to the General Statistics Office in 2017). The life of the people here is extremely affluent.
Also according to a representative of the people here, the head of Phu Tho hamlet (Phu An village) once said: "Here, a wedding of 100 trays is normal, because they have many social relationships. On cold days, they celebrate There are a few hundred cars to pick up passengers. However, I don't think life here is extremely rich, just basically more complete than some other villages."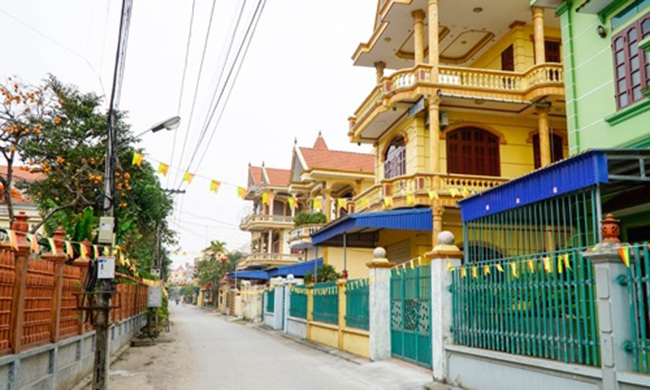 Villages in Phu An are often deserted, because most people work at the beach all year round. The pace of life here is quite separate from the neighboring villages.
Most people in the village, including farmers, have enough money to spend at least 5 million per month on family insurance. Although they have a lot of money, they do not escape to the cities but bring money back to their hometown to build houses, making the small village dense with tall houses.
More specifically, all Phu An people are Catholics. The parish council has a great influence on the lives of the people here, so everyone lives peacefully, always actively doing good deeds, helping people, creating a community with a peaceful and peaceful living environment.
You are reading the article
Famous giants village in Vietnam, castles, villas are not rare, the cheapest apartment is also 2 billion VND

at
Blogtuan.info
– Source:
Eva.vn
– Read the original article
here