The Department of Science and Technology – Ministry of Industry and Trade has requested functional units to review and take samples for testing the children's chocolate egg candy product – Kinder Surprise for testing because of concerns about Samonella infection.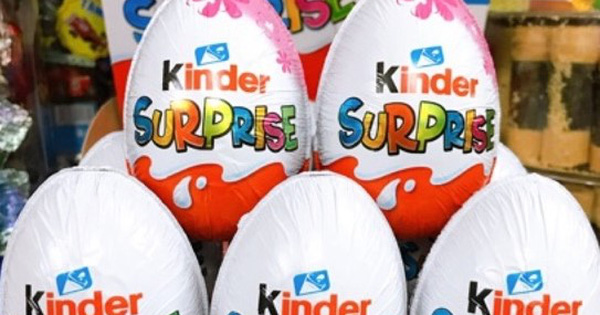 Master, Doctor Nguyen Dinh Qui, Department of Internal Medicine 1 – Children's Hospital 2 (HCMC), said that Salmonella is a gram-negative bacillus, which can survive in water for 2-3 weeks, in feces for 2-3 months, Killed at 100 degrees Celsius within 5 minutes and can be killed by common disinfectants.
"When it comes to Salmonella, we often talk about the Salmonella typhi subgroup that causes typhoid. The disease has a sudden onset with high fever, headache, fatigue, loss of appetite, slow pulse, digestive disorders and dry cough. There may be complications when having typhoid such as: Gastrointestinal bleeding: about 15%; intestinal perforation: about 1-3%; myocarditis; cardiovascular collapse; cholecystitis, hepatitis; meningitis encephalitis, glomerulonephritis, pyelonephritis" – analyzed by Master Nguyen Dinh Qui.
According to Master Qui, typhoid often occurs in places with poor sanitation, especially where water sanitation, food hygiene and safety, latrines and drainage systems are not up to standard. Sick people are often an important source of disease transmission.
Explaining more about this factor, Master Qui said that according to some documents, sick people can infect other people right during the incubation period, or people who recover from the disease carry the virus. bacteria after the clinical symptoms are gone. Most people who recover from the disease still excrete the bacteria to the outside environment for 2-3 weeks. About 2% – 20% of patients can still release bacteria into the environment 2 to 3 months after the clinical symptoms are gone.
Ingesting contaminated food or drinking water that is not properly cooked is an important route of transmission and often causes large outbreaks. And the way of transmission is through direct contact with patients, people who carry bacteria through waste, infected feet, hands, utensils, etc. often cause small epidemics and spread.
Master Qui said that this disease is mainly treated with 3rd generation fluoroquinolone antibiotics or cephasloporin. Besides, it is necessary to rehydrate electrolytes, cardiovascular support; have a liquid, soft, nutritious diet.
Master Qui recommends that for prevention, it is necessary to clean the environment, ensure water sources, eat cooked food and drink, and wash hands. In addition, the typhoid vaccine can also prevent the disease.
You are reading the article
How dangerous is Salmonella in candy?

at
Blogtuan.info
– Source:
Soha.vn
– Read the original article
here