In addition to combining champions and building squads, increasing combat power and rank for each Sorcerer is a topic of interest to the community. Dou La VNG: Dou God Returns special attention in the past few days. To tell the truth, it will be difficult to "clear" the increasingly difficult stage if you don't own a strong lineup of all-SSR champions. Therefore, it is essential to develop each champion (Soul Master) properly to form an invincible squad. The following features and tasks will be the key to help you accumulate more battle power and rank for your Soul Masters!
Prioritize story quests
The main plot of Dou La VNG is not only a long-term play and contains interesting details, but it is also a very important part in the progression of gamers. Many important features will not be unlocked until you have reached the required rank. At that time, completing the main side quests in the game will bring great rewards: from Recruit tickets to help the SSR generals gacha to materials used to upgrade those characters.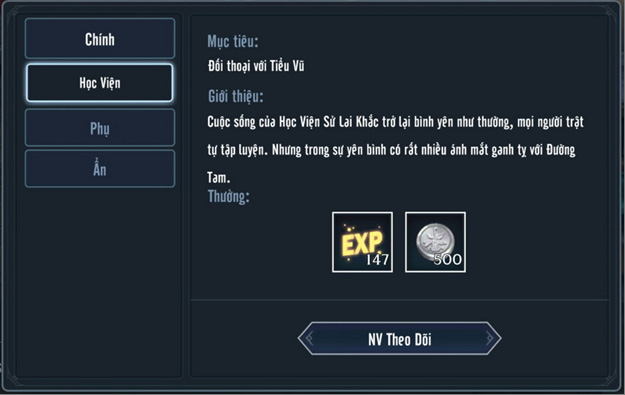 And yet, every time you complete a plot chapter, gamers can also get extremely powerful Soul Rings, up to 2,000 years old (instead of just a few dozen or a few hundred like when fighting a normal Soul Beast). They have special effects and powerful stats that are always useful to any squad. Besides, Dou La VNG also allows you to remove the Soul Ring freely, if you accidentally give the wrong Soul Ring, the player has the right to give it back to a more worthy character.
How to use Diamonds properly
Although Do La VNG is quite generous when giving Diamonds to gamers from many different features, we should not waste them, let's spend it wisely.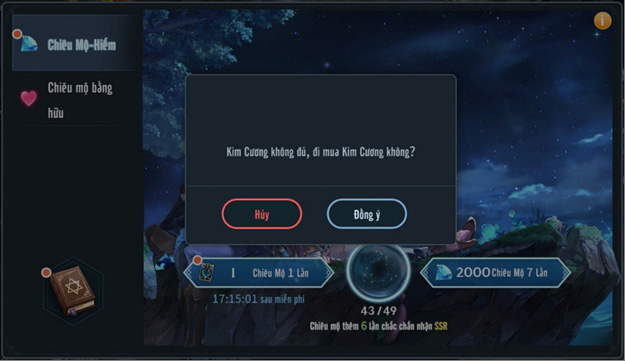 We recommend that you do not buy Soul Skeletons or restore Ice and Fire Doubts with Diamonds. Instead, focus on Recruiting more champions. With an SSR turnout rate of up to 10% of the game, it will help to quickly own 5 SSR characters, enough to form a squad. However, do not be subjective because later on, there will be features that require an additional lineup, not to mention that SSR characters can be even stronger when they are increased by Stars of Soul (acquired when they turn out to be the same character). repeat).
"Plow" Ice and Fire Doubts
After completing chapter 3 of the main story, the game will unlock the Ice and Fire feature, allowing gamers to cross a path with many stages. Each stage is guarded with monsters and Soul Beasts that you are familiar with from previous battles. After beating each stage once, you can use the game's Sweep feature for quick rewards without losing battle time.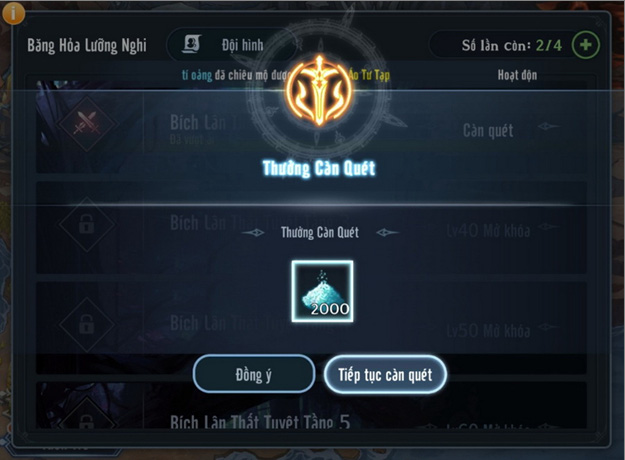 The reason that we recommend plowing Ice and Fire Doubts is because this is one of the main ways to get Soul Dust in Douluo VNG. This is the type of resource that the player will need in huge quantities to upgrade the Soul Skill, making the Soul Master significantly stronger. Every 8 hours, gamers will be added one time to go to Ice and Fire and can save up to 4 times/day. So log in often, so you don't waste precious Soul Dust.
So how to unlock the higher floors of Ice Fire and Doubt? Very simple, players only need to level up the account (not the character level). Every 10 levels, there will be a new floor unlocked, lasting from level 30 to level 210. Of course, the next floor offers a bigger reward than the previous one, serving the increasing needs of the character's Soul Dust.
Do La VNG: Always have teammates!
Whether gamers can complete the features of Do La VNG alone, but if you play with friends or find friends in the game, it will help you increase your fighting power much faster. When hunting Soul Beasts with others, you can kill monsters far beyond your current ability, getting better Soul Rings. Thanks to that, it also increases more combat power. However, please note that you should only hunt with people with the same difficulty index to best support each other.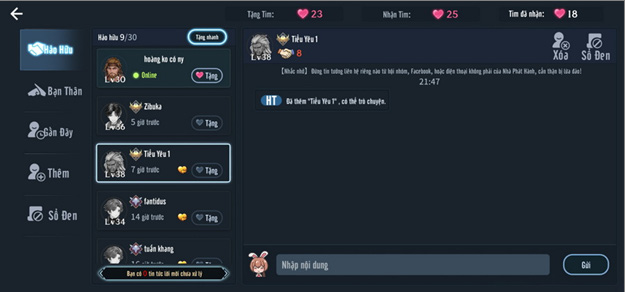 Besides, don't forget to take advantage of the friend feature. The more friends you have, the more Hearts you get. This is the item used to Recruit Generals. So try to find players who are often online and invite them to the Hao Huu list. Then give Tim to each other to earn intimacy points. When this score exceeds 10, the player can invite that player to the list of Best Friends and ask their squad to support them in battle, even when that person is offline.
Soul Essence, Equipment and points to pay attention to
Soul Bone can actually be considered as one of the two equipment systems of Dou La VNG. So don't forget to equip your character's Soul Bones by selecting the character, then pressing the "Quick Use" button and all 6 stats will be filled if there are suitable Soul Bones. They give a significant amount of battle points, so please return to this section from time to time to check if there is a stronger item.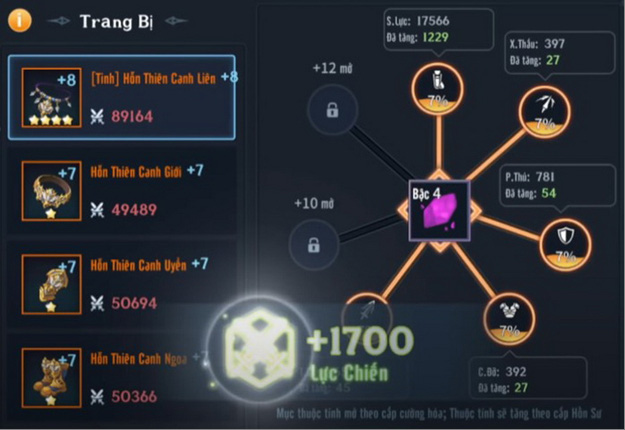 Meanwhile, the Equipment system of Dou La VNG appeared at a later stage of the game, after completing chapter 8 of the plot. This Equipment includes 5 items: Necklace, Ring, Wrist Cover, Shoe and Dark Weapon. When this feature is enabled, players can instantly "buy" some Silver items from the Waterfall Bookstore. Similar to Soul Bones, we can press the Quick Use button to immediately equip the character with suitable items. In addition, the new Equipment will inherit the enhancement level of the old Equipment, so you can freely upgrade existing Equipment without worrying about wasting Empowerment Stones.
With what has just been shared, hopefully, gamers Do La VNG: Dou Than Tai Lam can easily promote the strength of the characters, thereby increasing their combat strength easily. Remember, the higher the battle strength, the faster the rank increases, which means unlocking many new features. And so gamers will constantly advance on the way to becoming the greatest Soul Master Do La VNG.
Download now Dou La VNG: Dou Than Tai Lam at: https://daulavng.onelink.me/5n3N/gamek
Follow fanpage: https://www.facebook.com/daula.vnggames
Join the community group: https://www.facebook.com/groups/daula.vnggames
https://gamek.vn/dau-la-vng-muon-hon-su-nhanh-chong-thang-cap-luu-y-nhung-yeu-to-sau-202204141641276.chn
You are reading the article
In order to quickly level up the Soul Master, note the following factors

at
Blogtuan.info
– Source:
gamek.vn
– Read the original article
here