Chili bamboo shoots is one of the rustic dishes, served with vermicelli, pho… and many other attractive dishes. The spicy, sour, crunchy, aromatic flavor of chili bamboo shoots is the attraction of many people, especially those who love spicy food.
House in Hoa Binh, a land where many kinds of fresh bamboo shoots are sold, so Ms. Le Trang often makes chili bamboo shoots for her family to enjoy. Here is Trang's secret to making delicious, crispy chili bamboo shoots without fear of broken membranes, you can refer to:
Ms. Le Trang
Material:
– Fresh bamboo shoots: 5kg
– Red chili: 200gr who can't eat spicy, make horn chili.
– Chilli: 100gr
– Fresh nectarine: 100g (I didn't have it today because I couldn't buy it)
– Garlic: 400g
– Grain salt: 2 tablespoons of rice
– Sugar: 2 tablespoons of rice
– Main noodles: 1 spoon
– Fish sauce: 50ml
– Boiled and cooled water 1000ml
Note: The amount of seasoning can be adjusted according to taste
Making:
– Bamboo shoots should ask the seller to peel the skin quickly and then wash it.
Peel off the old part and slice it horizontally.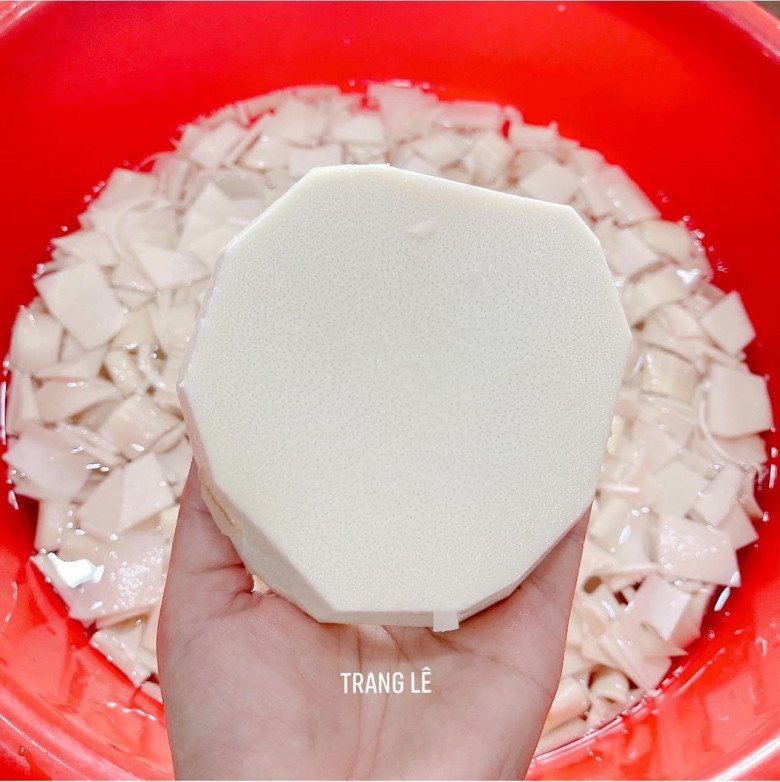 Soak in salt water for 30 minutes. Replace the overnight soaking water with rice water to release toxins. Remove to a basket, rinse once with boiled water to cool, then drain.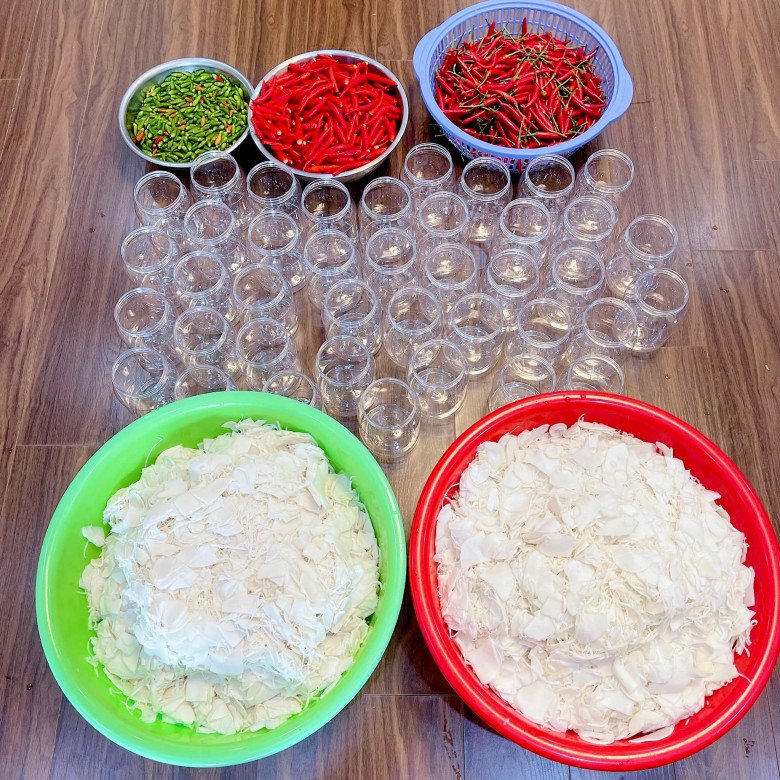 – Puree red chili with a little water.
– Minced garlic.
– Wash honey hook to dry.
– Wash the paprika, remove the stalk, and drain the water.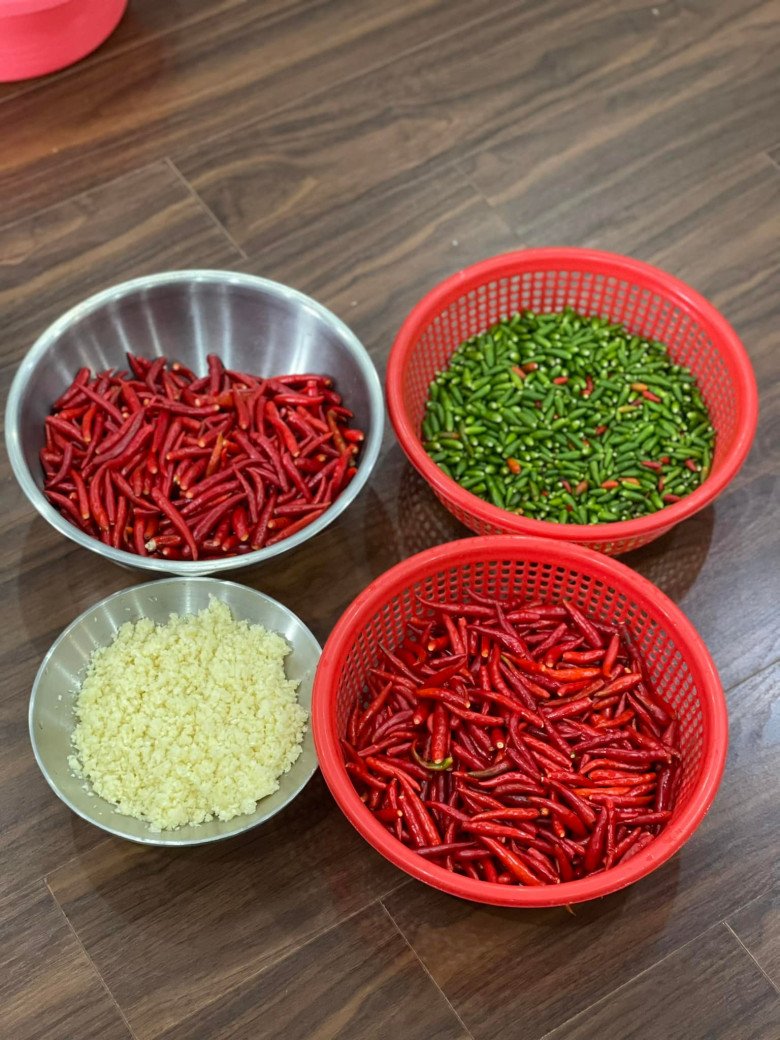 – Mix bamboo shoots – ground chili – garlic – spices mentioned above together, put the mixed mixture into a glass jar, arrange bamboo shoots – paprika – hook honey alternately to make it beautiful. Remember to add a little fish sauce for more flavor.
Usually bamboo shoots will release water when mixed. But if there is little water, add a little salted water to cover the bamboo shoots.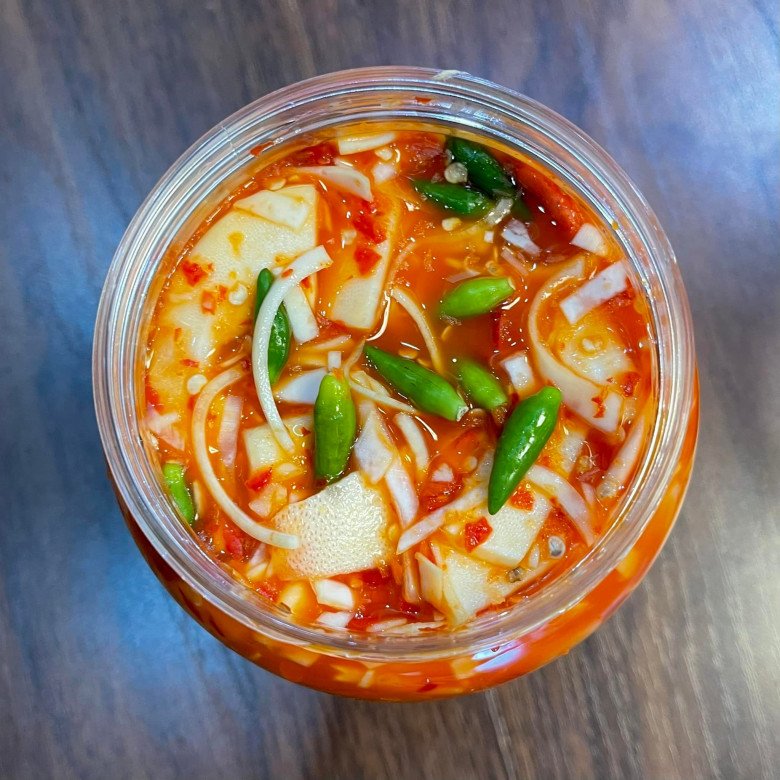 Cover tightly and keep in a cool place for 3 days. Once the bamboo shoots have soaked, cover and store in the refrigerator.
Note, the bamboo shoots should be washed and dried in order to avoid damage to the bamboo shoots. Moreover, each time you take bamboo shoots, you must use a clean spoon or chopsticks to pick it up.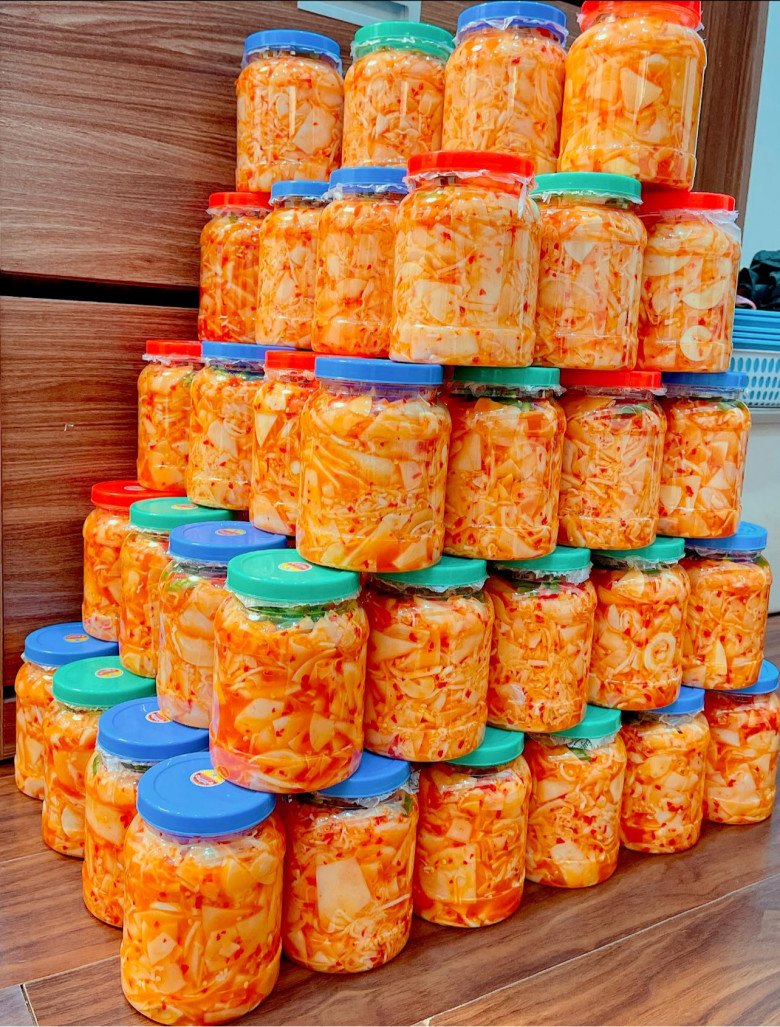 Chili bamboo shoots eat vermicelli, vermicelli, shrimp noodles, dipping boiled meat in sauce, then overshadowing all other dishes. However, eating a lot of bamboo shoots and chili will affect the stomach, so each time we eat we need to eat a moderate amount.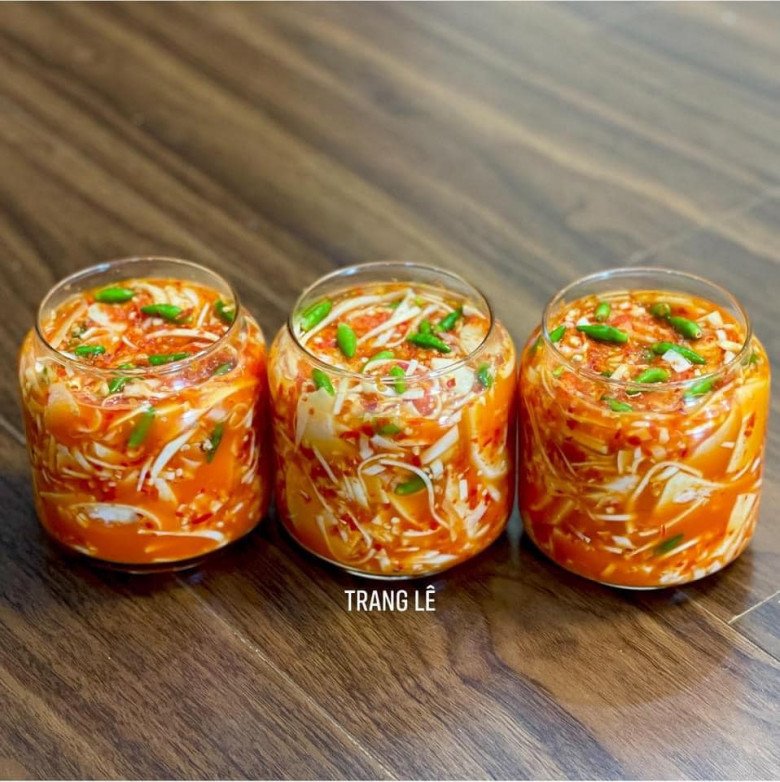 Good luck!
You are reading the article
Learn how to make extremely delicious chili bamboo shoots without worrying about damaged membranes

at
Blogtuan.info
– Source:
Eva.vn
– Read the original article
here