When giving birth by cesarean section, the mother's uterus will have a scar. Because of that, in the next birth, experts often encourage mothers to continue with a cesarean section to ensure the safety of both mother and baby. However, in fact, if the health conditions and fetal status are fully met, the mother can completely give birth naturally after a cesarean section, as supermodel Huynh Nu recently shared.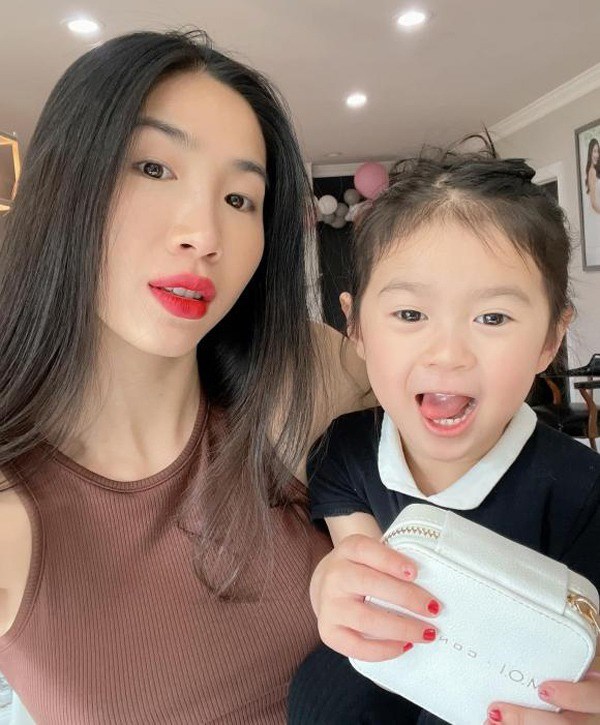 Huynh Nu used to be a prominent supermodel in the Vietnamese fashion industry, but now she has retired to be a wife and mother.
Huynh Nu is known from the 2012 Supermodel contest with the "talented supermodel" award. The model was born in 1991 in Dong Thap, graduated from Vietnam American College in Ho Chi Minh City. She is 1.76 m tall, has an angular face. Long legs married businessman Tyler Nguyen in the US in 2017. Currently, she is living with her husband in the West.
In November 2021, Huynh Nu announced that she was pregnant with the second baby. And recently on her personal page, the "long legged" native of Dong Thap happily announced that she had successfully given birth. The baby is a baby boy, with a plump, lovely appearance.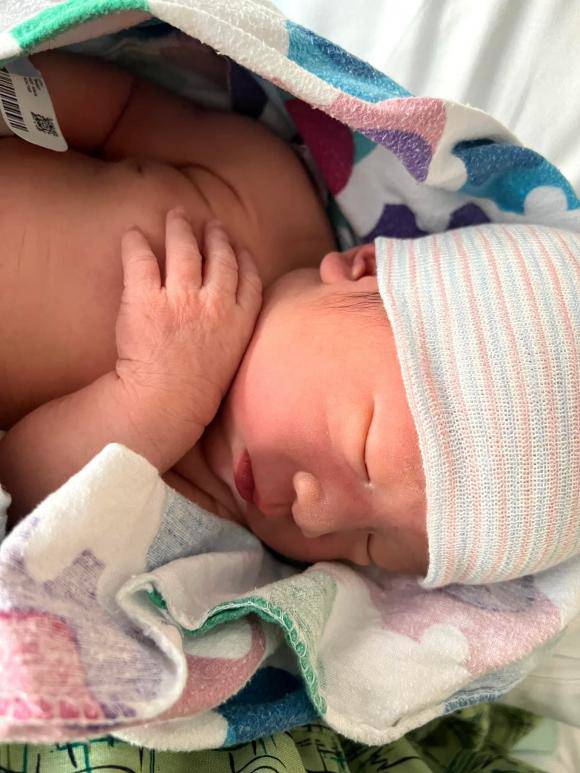 Although "episode 1" gave birth by cesarean section, Huynh Nu still decided to give birth to the second baby naturally because the doctor estimated that the baby would only weigh about 3.2kg.
The first time I gave birth by cesarean section, the two long legs wanted to experience the feeling of a normal birth because the doctor guessed that the baby weighed only 3.2 kg. But in fact, when the baby was born, the weight was up to 3.8 kg.
"Knowing the taste of caesarean section, now what is the taste of labor pain, everything is high. I thought it would be about 7lbs (about 3.2 kg) so I decided to give birth vaginally and tell me the smell once in my life with people. , but the picture is that size", she shared.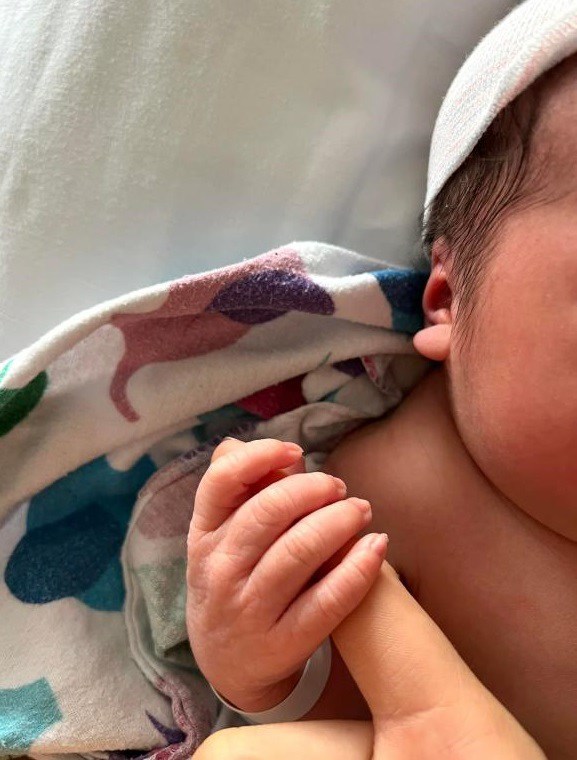 In fact, the baby weighs 3.8kg, plumper than expected.
Earlier in time pregnant, Huynh Nu has stable health, happy spirit. She was taken care of by the whole family. Huynh Nu said she eats a lot, so her husband Tyler Tien Nguyen often goes to the kitchen to cook nutritious and nutritious dishes for her. Mother and sister-in-law care, always instruct Huynh Nu to stay healthy. Baby Angelina, four years old – Huynh Nu's first daughter – is happy to know that she is going to have a baby. Knowing that her mother was pregnant, Angelina ate, bathed and played by herself so that her mother would be less stressed.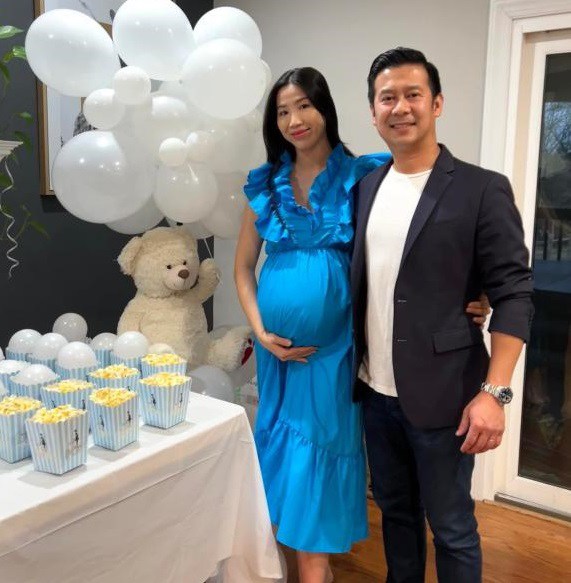 Huynh Nu experienced a joyful and happy pregnancy with the love and affection of the whole family.
Besides, the supermodel's physique during pregnancy is also extremely impressive. During pregnancy, her body is somewhat fuller, her face is also rounder. When taking a profile angle, the supermodel's pregnant belly is also clearly visible. Many people believe that her fullness during pregnancy makes her more attractive and salty than when she was as thin as a "stork" when she was a supermodel. Not only that, it seems that Huynh Nu is not affected by pregnancy hormones when her skin is still very smooth and shiny.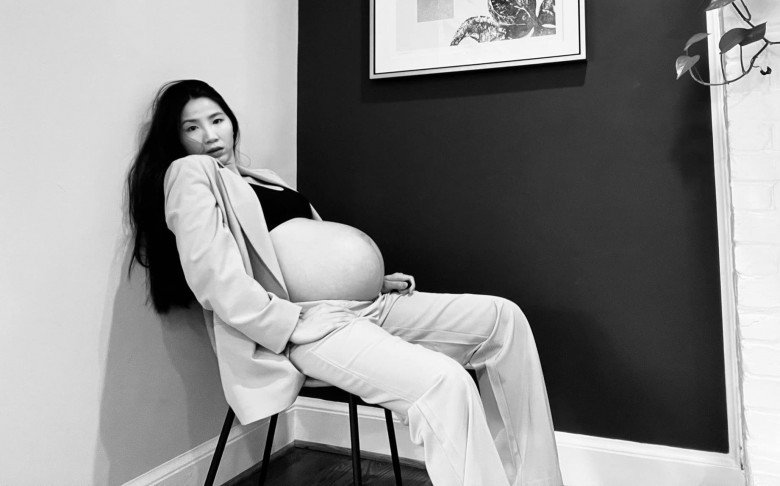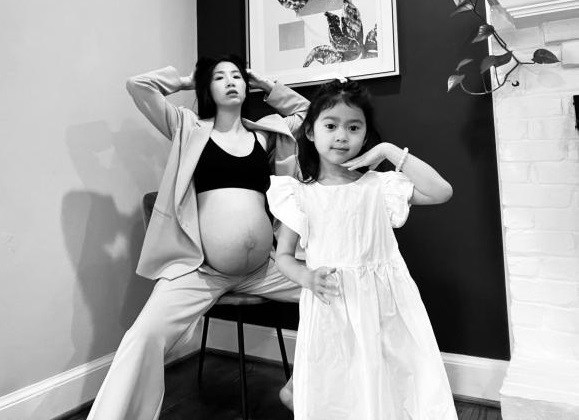 She also kept her perfect figure during 9 months of pregnancy.
Can pregnant women give birth naturally after caesarean section?
If you have had a cesarean section, more than 80% of women will repeat this method in future births, but the mother can still have a normal birth if the following factors are ensured:
– The previous caesarean section was at least 18 months ago
– Thai is not too big
– Pregnant women who have only given birth once by cesarean section
– The old incision is a horizontal incision, has completely recovered, there is no pain at the incision site.
– The fetus is in the crown, ie the fetus is lying down, the axis of the fetus is parallel to the axis of the uterus
– The mother's pelvis is normal, the mother does not have diseases in the genital area that interfere with the fetus's exit such as presumptive tumors, uterine fibroids…
You are reading the article
Long legs Dong Thap gave birth to the second child in the US, high with the taste of labor pain

at
Blogtuan.info
– Source:
Eva.vn
– Read the original article
here