Thế Giới
Many businesses reduce or stop buying Russian oil from 15.5
The world's major oil traders plan to reduce or stop buying oil from Russia from 15.5.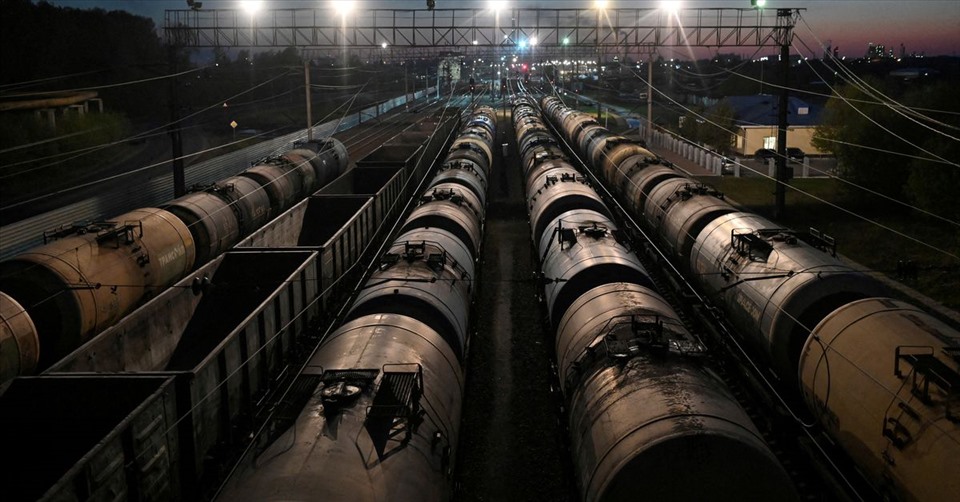 Major global players are planning to reduce purchases crude oil and fuel from Russian state-controlled oil companies as early as May 15, Reuters sources revealed. This move with Russian oil is to avoid violating European Union (EU) sanctions.
The EU did not impose a ban on Russian oil imports after the war in Ukraine because some countries like Germany depend heavily on Russian oil and do not have the infrastructure to turn to alternatives.
However, commercial companies are reducing purchases from Russian energy group Rosneft in an attempt to comply with the content of existing EU sanctions that limit Russia's access to the financial system. international mainstream, the sources noted.
Expression of commands punish Russia EU exempts oil purchases from Rosneft or Gazpromneft deemed "necessary to secure vital energy supplies" to Europe.
Traders are baffled by the word "necessary" in the EU text, the sources note, which could include a refinery receiving Russian oil through a sanctioned but possible pipeline. may not include the buying and selling of Russian oil through intermediaries, traders are also cutting purchases to ensure compliance before May 15, when the EU regulations come into force.
Trafigura, a major buyer of Russian oil, told Reuters it "will fully comply with all applicable sanctions. Our trading volume is expected to decrease further from May 15th," the company said.
Vitol, another major buyer, declined to comment on the May 15 deadline. Vitol previously reported that Russian oil trading volume will decrease significantly in the second quarter and it will stop trading Russian oil before the end of 2022.
Hostilities Ukraine and sanctions against Russia have caused some buyers of Russian crude such as Shell to stop buying Russian oil.
Refineries in Europe are reducing processing of Russian crude. That has disrupted Russian exports, although buyers India and Turkey have partially offset this stagnation. Russian oil sales to China also continue to be stable.
The volume of Rosneft and Gazpromneft was 29 million barrels, or nearly 1 million bpd in April, accounting for more than 40% of the total Urals crude oil exports from Russia's western ports in April, according to the loading schedule. .
The International Energy Agency reported on April 13 that Russia's oil supply could decrease by 3 million barrels per day from May.
You are reading the article
Many businesses reduce or stop buying Russian oil from 15.5
at Blogtuan.info – Source: laodong.vn – Read the original article here