Giải trí
Marrying a mixed-race wife, revealing the beautiful youngest son's face
WATCH VIDEO: Xuan Mai's biological father shows off his son.
Xuan Mai's biological father appeared, showing off his handsome youngest son
Xuan Mai is the daughter of singer Tuan Canh. The female singer became famous at the age of 2 with the video series "Little Stork". When she was 9 years old, her parents divorced. Since coming to the US, her life has been little updated. Actress Kha Ly once revealed that to make a living in the US, Xuan Mai helped her father sell pho and then worked at a phone shop. The child singer every day has a husband and 3 children. Occasionally, fans can still see family photos of Xuan Mai with her biological mother, and rarely with her father.
Recently on Youtube of artist Le Giang has revealed the life of singer Tuan Canh – Xuan Mai's biological father. Le Giang and Thuy Nga and their family visited the pho restaurant of "baby Xuan Mai" in the US. All 3 had the opportunity to review old memories and update about current life.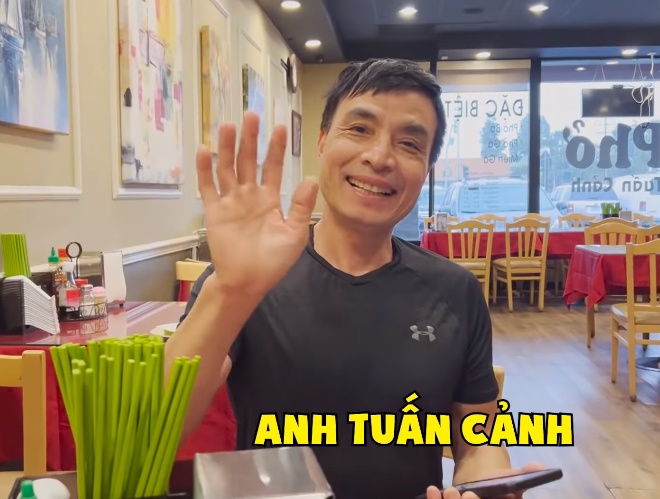 Singer Tuan Canh appeared in the video of artist Le Giang.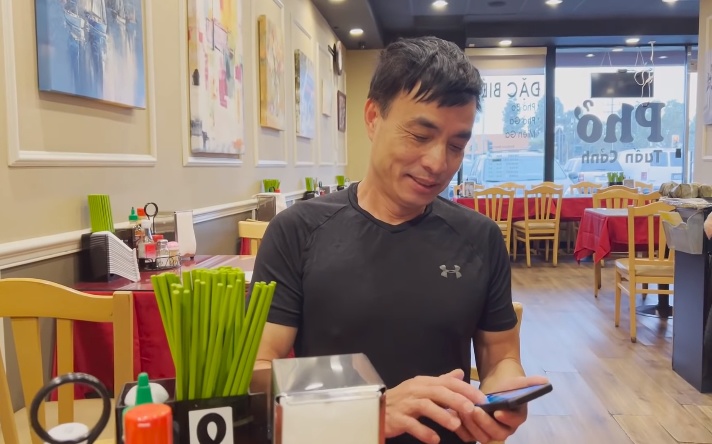 The male singer was once the owner of a pho restaurant.
Singer Tuan Canh thinks that the audience has forgotten about himself. He has also opened a pho restaurant for 7 years. "God is good enough to eat, but not so much", the male singer said. Asked about family life, Xuan Mai's father said that his daughter has 3 children, and I have 1 more child.
He showed off a picture of his youngest son when he was younger, making Le Giang and Thuy Nga say "so handsome", having a mixed look because Tuan Canh's wife is a hybrid.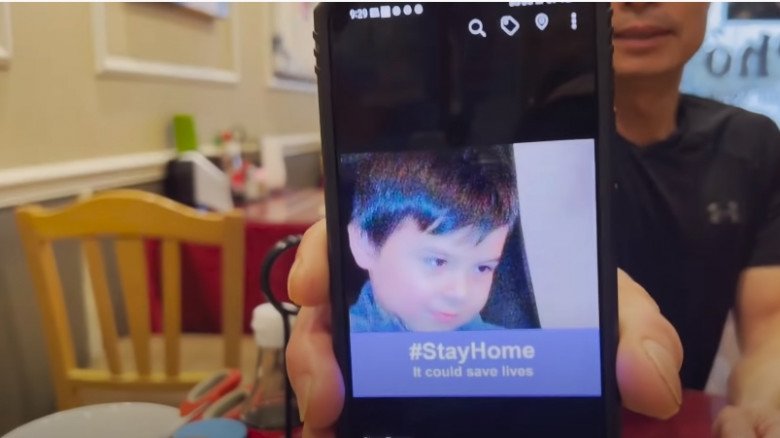 Tuan Canh shows off his youngest son with a very handsome hybrid appearance.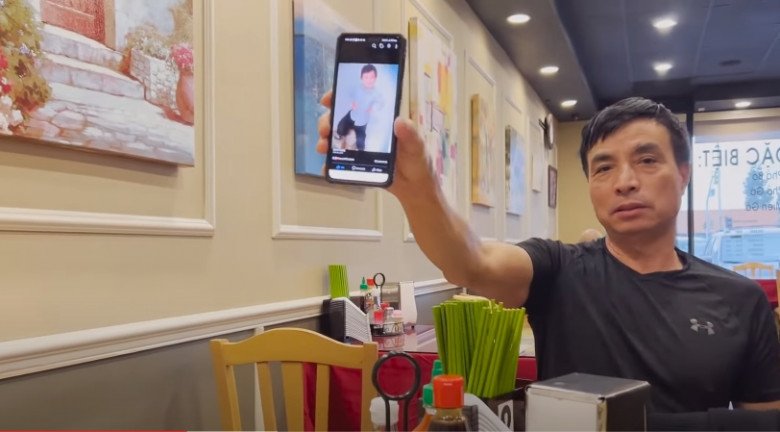 That was when the boy was 3 years old.
Singer Tuan Canh said that these are childhood photos of his son, and now the boy is 15 years old. The son of a colleague, singer Khanh Hoang, even loves the youngest son Tuan Canh, crying and holding back. Looking at the picture of the current boy, Thuy Nga is still very handsome: "Mr Canh has the gene to give birth to beautiful children."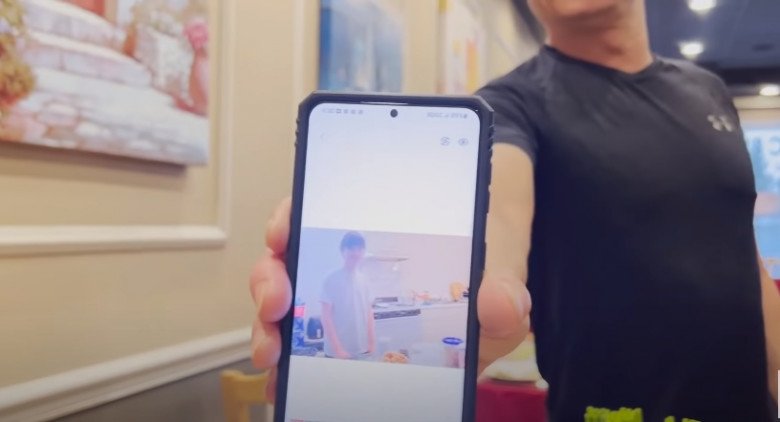 Now the youngest Xuan Mai is 15 years old.
In the meeting, there was also singer Che Phong – son of famous singer Che Linh. Father Xuan Mai is curious: "Che Phong and Thuy Nga, why are there rumors on the internet? The two of them are not together anymore, they broke up". Le Giang says: "Rumor went to Vietnam, thought the two of you were getting married". Thuy Nga says: "Whoever stays in Vietnam, I often help. Mr. Phong comes over, I help him but people think…" Thuy Nga and Le Giang praised Che Phong as more and more handsome, like a "Hollywood star".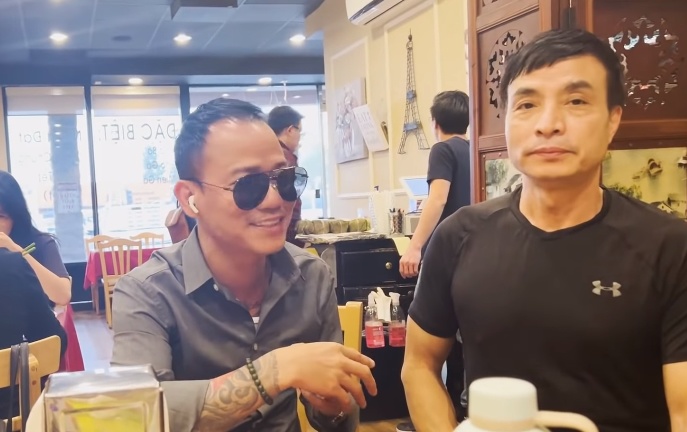 Tuan Canh meets Che Phong.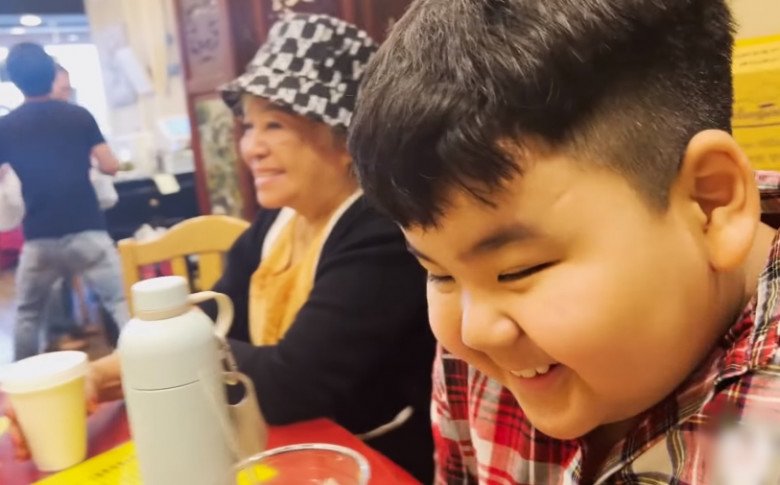 In the meeting were also Le Giang's mother and the artist's son, Luke Nguyen.
With mother and daughter comedian Thuy Nga.
Xuan Mai once praised her father and second wife
Previously, Xuan Mai also revealed a close relationship with her younger brother Steven – the stepson of artist Tuan Canh with his second wife. When their parents broke up, Xuan Mai and her biological brother were still very young, but She does not blame her father and thinks that the separation of parents is due to fate and only insiders will understand.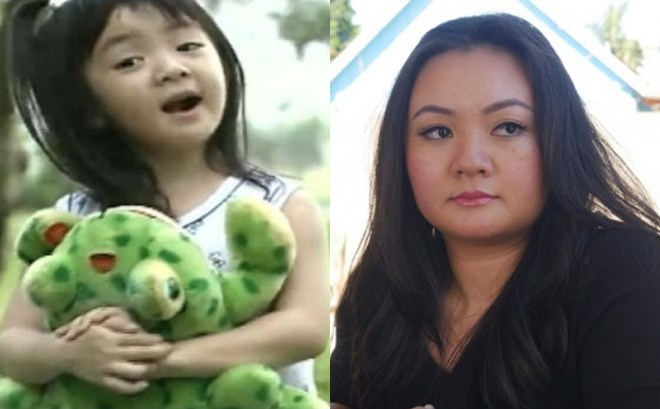 Xuan Mai does not blame her parents for breaking up, she used to help her father sell pho.
The female singer once confessed: "I always respect my parents' decision. As a parent, no one wants their child to suffer because they live without one of them, but I think they have their own reasons. I never asked my mother about it. But no matter what, I always love my parents equally. I don't blame him even though he has a family of his own."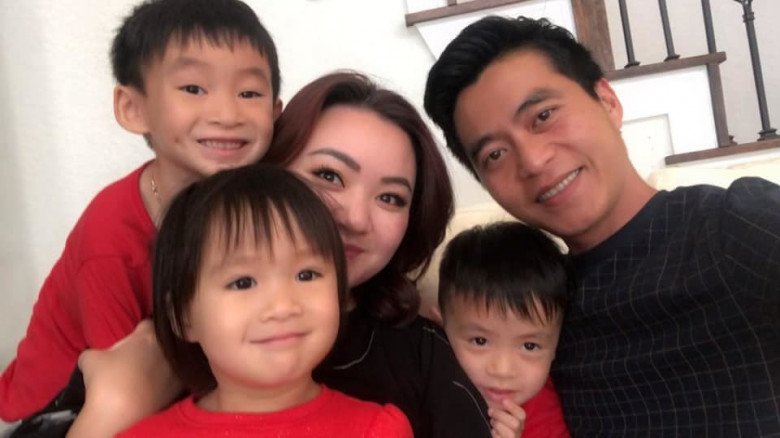 The small family of Xuan Mai and her husband.
Xuan Mai also boasted that even though her father had his own family, he still cared about his two sisters often. When she went to school, her father's own family also moved to live next to her school, so the young star often saw her father for a while.
The voice of "Little Stork" also praised his father's second wife: "Auntie is a very good person, she also considers me and Rich as her own children. Now my father's family has moved to live right next to my school, so I often see him. We consider each other like family, not family. My mother and father are now like best friends, even when my father and aunt are busy, my mother even takes Steven (the stepson of artist Tuan Canh) to school to help. close. I feel happy about that."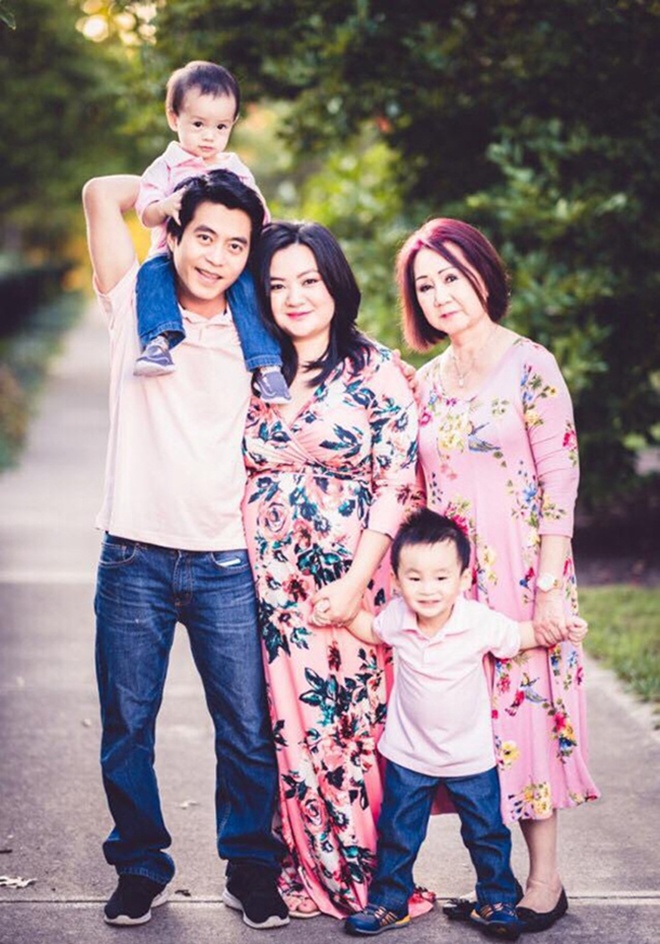 Xuan Mai's biological mother did not walk anymore.
About her biological mother, Xuan Mai once confided that if her mother wanted to go further, she would not stop her. However, mother always wants to give all her love to take care of her sisters, so she has no intention of remarrying. When Xuan Mai had children, she was always there to take care of them.
You are reading the article
Marrying a mixed-race wife, revealing the beautiful youngest son's face

at
Blogtuan.info
– Source:
Eva.vn
– Read the original article
here