Miss Ha Kieu Anh
Crowned Miss Vietnam 1992 at the age of 16, until now, Ha Kieu Anh is still the youngest person to be crowned at the top beauty contest in Vietnam. She is appreciated not only for her luxurious and noble appearance but also for her outstanding ability to behave.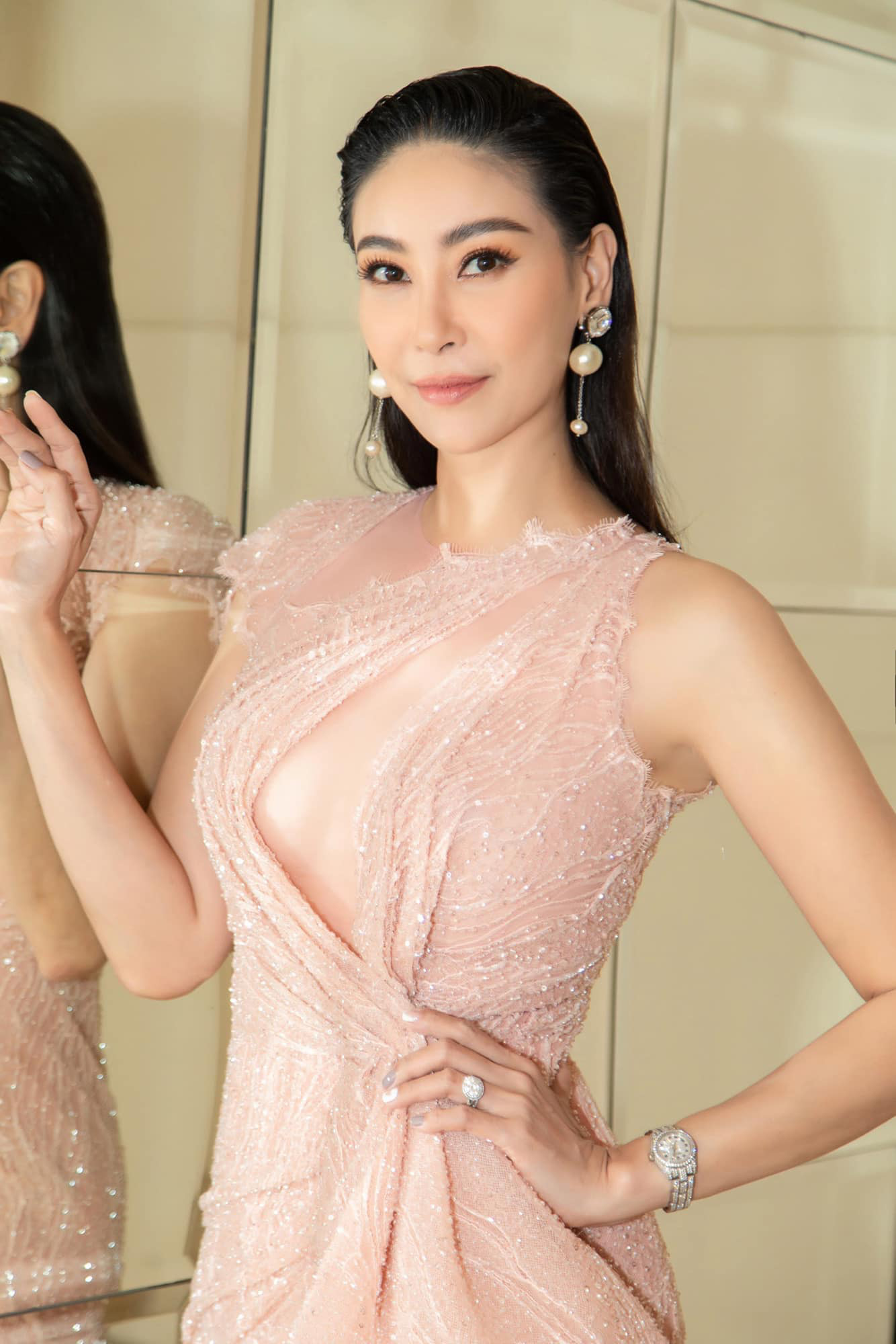 Referring to Ha Kieu Anh, people will remember the famous marriage of Ha Kieu Anh and Mr. Nguyen Gia Thieu. During the period from 2002 to 2005, after Ha Kieu Anh returned from an international exam in Egypt, she had an accident and was paralyzed for 2 months and it was this giant who took care of and encouraged her to overcome difficulties. . After that, the couple officially returned to the same house with only a marriage certificate and did not hold a wedding ceremony.
However, later, Nguyen Gia Thieu was arrested for smuggling and tax evasion. In June 2007, after a year and a half since Nguyen Gia Thieu officially received his prison sentence, Ha Kieu Anh announced that he had divorced Nguyen Gia Thieu, ending their love affair.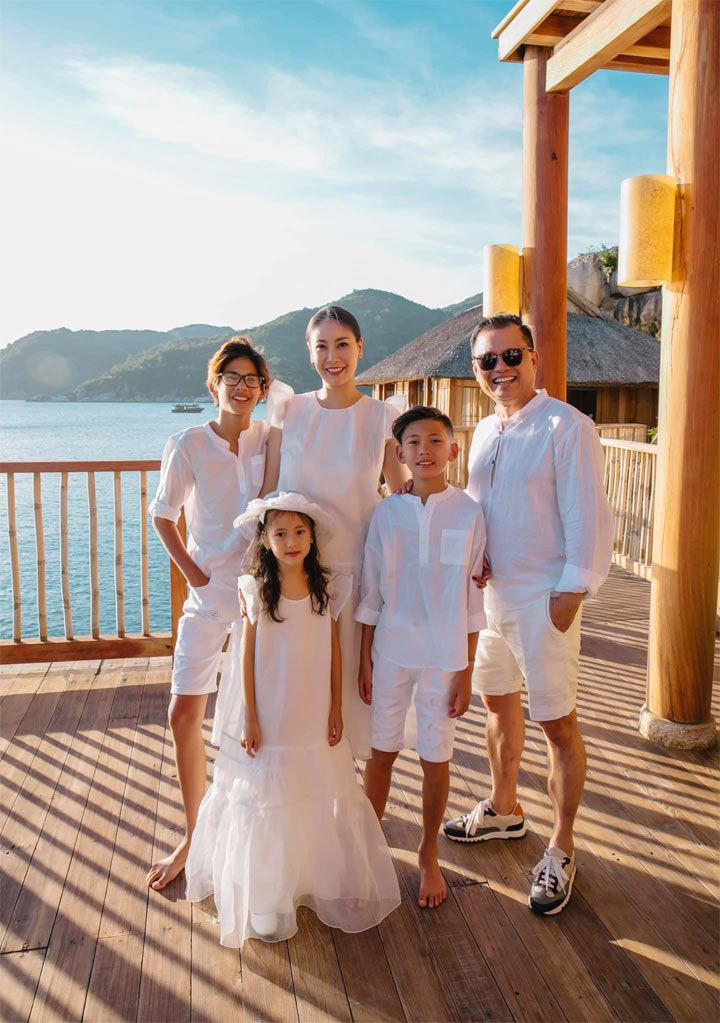 After a while, Ha Kieu Anh was lucky to find a new happiness, which is successful businessman Huynh Trung Nam. This is a man who has also experienced a broken marriage and has a child of his own. The two find sympathy and decide to build a new home together. Mr. Huynh Trung Nam is a well-known figure in the real estate industry.
After 30 years since the coronation, Miss Ha Kieu Anh still retains her charming and loving beauty over time. For Ha Kieu Anh to be what he is today, it is undeniable that the great effort of the rich husband who loves his wife Huynh Trung Nam is undeniable.
Talking about her current life, Miss Ha Kieu Anh shared: "I am a very simple person, not fussy. I am lucky to have a happy family with three cute children. give me a lot of energy".
Runner-up Truc Diem
Truong Tri Truc Diem was once crowned 1st runner-up at Miss Vietnam Women through photos 2005. She once competed in Miss Earth 2007 and won the Fashion Beauty Award, Miss International 2011 (in the top 15) and was the face highlights of Vietnamese showbiz.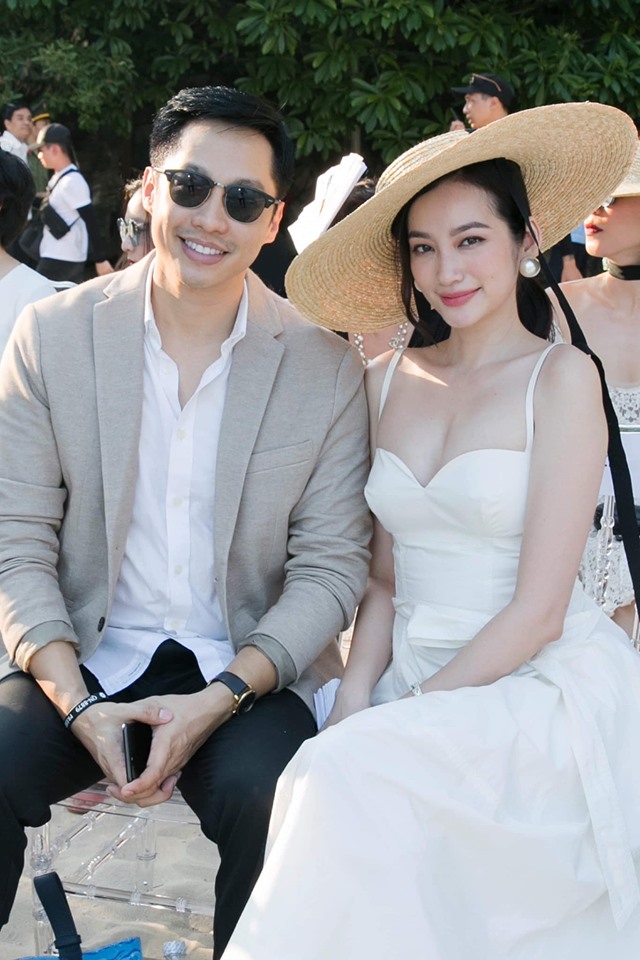 In early 2015, the beauty married businessman John Tan Tu, an American overseas Vietnamese 6 years older than her. During the wedding, John Tu described his wife as "both a friend, a lover, and a wonderful woman". He also promised to do everything to please his wife in common life. After marriage, both moved to live in a high-class apartment in Ho Chi Minh City. Truc Diem almost withdrew from showbiz, tried his hand in the business field with the role of financial control, company personnel with her husband.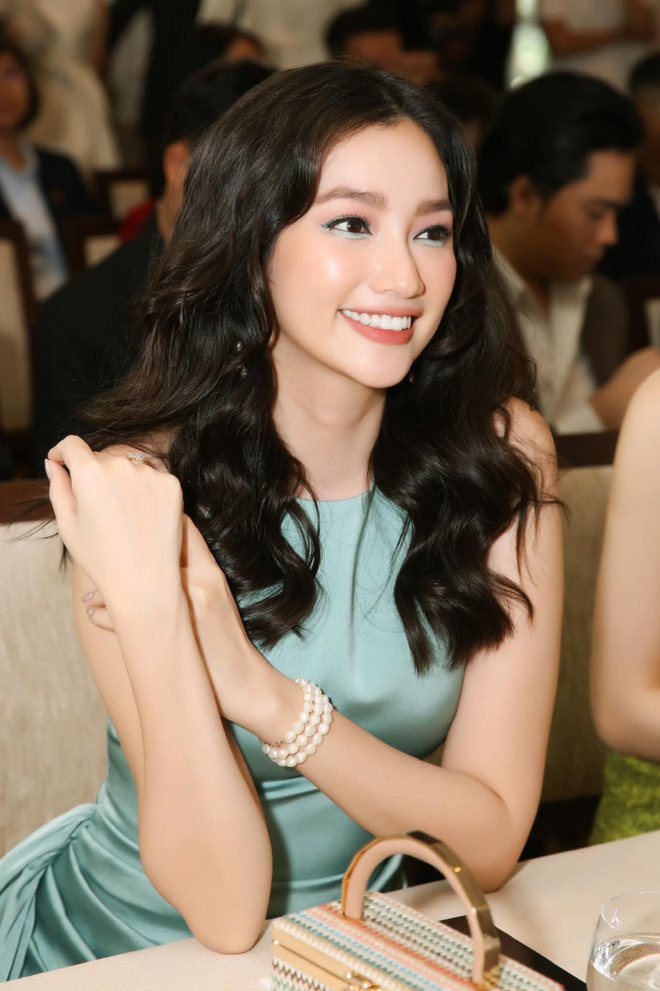 Although they have been living together for 6 years, the couple has not given birth yet. Truc Diem admitted that having hyperthyroidism for many years was the cause of her delay in having children. However, they do not put too much pressure, trying to enjoy life together.
By December 2021, Truc Diem actively announced that she had divorced businessman John Tu. Both her and her husband tried their best, but because of personal disagreements, they could not save their 6-year marriage. Truc Diem did not share more, the disagreements of both to keep personal privacy as well as the two families.
"This word is not easy, but after 2 years of trying to heal personal disagreements, there is no way to save it. Today, Diem and John would like to announce that we have officially divorced. Although we are sad, we all believe that This is the best decision. We are still good friends in life. Although we are not looking in the same direction, we will still wish each other the best," she shared.
Miss Dang Thu Thao
Dang Thu Thao was crowned Miss Ocean 2014. By November 2018, she was under businessman Phuc Thanh and had twins in August 2020. After getting married, she lived in her husband's hometown in An Giang, rarely participating in entertainment activities.
In November 2021, Miss Ocean Dang Thu Thao suddenly confirmed that she had divorced her businessman husband in April of the same year. She shared the attention-grabbing broken marriage that made her not calm in the past few days. The mother of two twins said she suffered from crisis and depression during pregnancy in her marriage.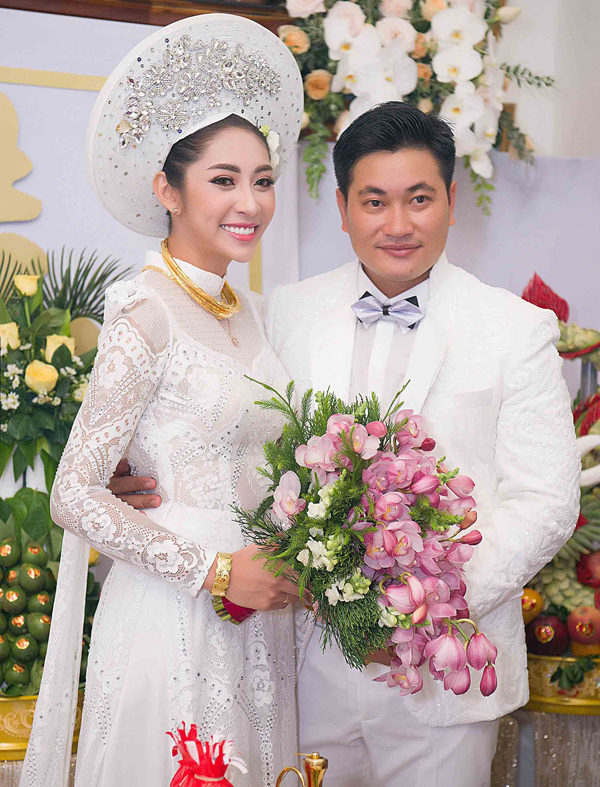 According to Dang Thu Thao, when she was pregnant with twins, many strangers called, texted, cursed, and terrorized her mind. "I was persecuted continuously several times a day for a period of time from pregnancy to childbirth. At this time, I spoke and still believed in my husband. He denied everything and said it was just nature. work, socializing," said Dang Thu Thao.
According to Hau, when she was about to give birth, she received a clip of her husband with another woman. Because she was so shocked, she had stopped breathing and died clinically. She had to go to the hospital to give birth early due to the risk of preeclampsia. After giving birth, she and her husband had a conflict that made her decide to divorce to have a better life for her children.
"The last drop was when he hit me. I was the one who decided to divorce and file. At first, he did not agree to sign the application, wanted to separate the child from me. At that time, I was very scared because I no longer had. But I still took off my shirt and left even though I didn't have 100,000 VND in my body," Dang Thu Thao shared.
Asked about her ex-husband, Dang Thu Thao said she didn't care about problems from her husband's family. However, she still creates conditions for her husband to meet her children. She confirmed the information that her husband provides 4 million/month/child. However, she does not care about that, just wants her child to grow up happily, without psychological impact.
Miss Diem Huong
Diem Huong was crowned Miss World Vietnamese 2010. Beautiful, talented and famous, but Diem Huong's love life was commented on as difficult and unlucky.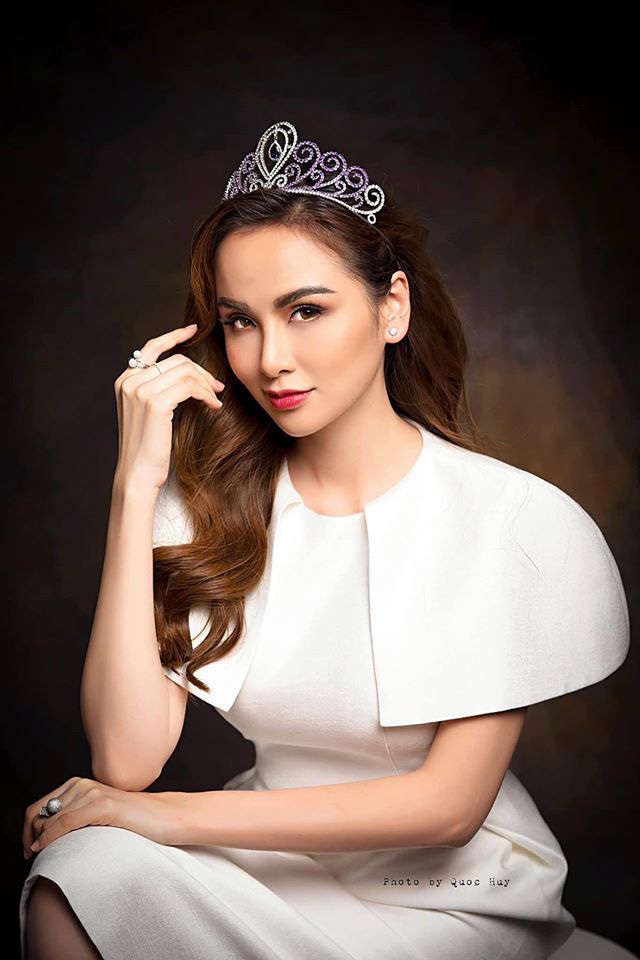 In 2014, Diem Huong was involved in a private life scandal, causing her image and career to be seriously affected. If she was so secretive when she got married, then she was so scandalous when she divorced. At that time, Diem Huong was temporarily suspended by the Department of Performing Arts, allowing her to participate in art performances and fashion shows across the country, because she "registered her marriage but was dishonest when declaring to the agencies. state management and make a profile to participate in the Miss Universe 2012 contest".
Accordingly, Diem Huong is said to have been married since 2011 with businessman Dinh Truong Chinh, the investor of many projects. Miss and her husband filed for divorce in February 2014. At the time of the scandal, the name of Miss World Vietnamese 2010 was constantly associated with a series of scandals.
Overcoming the storm, Hau got married and gave birth to a child for her second husband – Quang Huy in November 2015. She also returned to entertainment activities and entered business. In contrast to her first marriage, Diem Huong comfortably shared her happiness with her second husband. The two have been together since the queen's family and everyone turned their backs on the love scandal with her husband. giant Truong Chinh.
However, in the past 2 years, news of Hau's divorce from her second husband has appeared. Even many netizens discovered that Diem Huong had a "new love". Before many speculations, the beauty remained silent in front of the media and the audience.
After many events, Diem Huong once confided: "I have never wanted my family, especially my marriage, to be exposed to the media. Last time, it was not that I shied away from answering about this issue. , but I myself do not want people related to me to be affected. Because everyone has their personal freedom and I respect that."
You are reading the article
Not only Hoang Oanh, many Hau Viet girls also soon broke up in marriage

at
Blogtuan.info
– Source:
danviet.vn
– Read the original article
here