Giải trí
Popular anime series are shown for free in Vietnam
Anime followers will enjoy super products like Spy x Family, Khong Minh like to party, One Piece… completely free and high quality.
The copyright holder has just announced that it will air 35 cartoon Anime is completely free in Vietnam through the official app and website. The broadcast content includes exclusive movies and movies that are at the top of the charts in the world.
The hit Anime series will be broadcast for free in Vietnam
One of the best-selling manga ever "Spy x Family" by Tatsuya Endo has been adapted into an Anime, making fans extremely excited for the release of the latest episode.
Legendary spy Loid Forger is on a journey to fulfill his impossible mission to have a wife and children in three days. He did an excellent job finding an unusual family with Yor, an assassin nicknamed "Princess Thorn"; Anya, a girl with telepathic abilities, and Bond, a dog who can see into the future.
How can the four strangest members of society come together to form a family? Can they protect each other while keeping their identities secret? The latest episodes being shown will satisfy fans' curiosity about this cute family.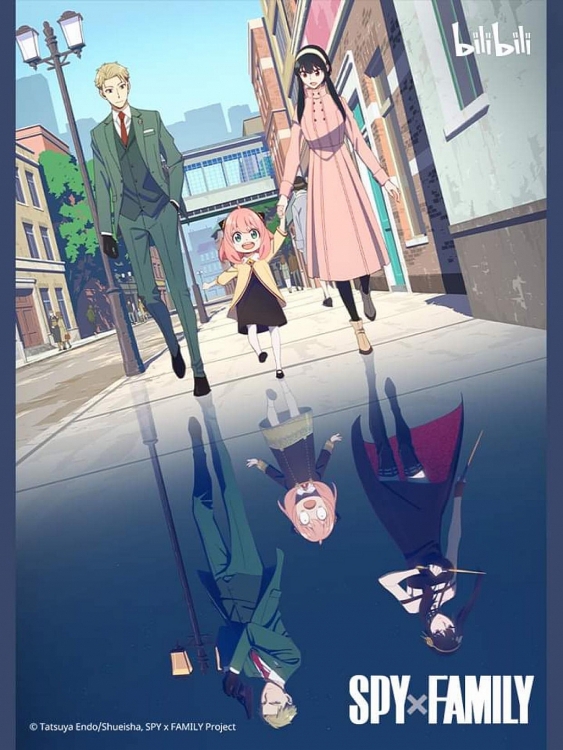 Poster for the movie "Spy x Family"
The next top Shonen on the list is "Historically Strongest Great Demon King Reincarnated as Villager A", which tells the story of Great Demon Lord Varvatos, an almighty ruler and user of magic. However, the loss of his friends and loved ones during his rise to power made him realize that life is meaningless, so in his dying moments, Varvatos cast a spell reincarnated so he has a second chance to be a normal guy. Unfortunately, when he was reincarnated thousands of years later as a normal Ard villager, his memories were still intact and his powers were still stronger than most normal humans because of the excessive amount of magic power. the world has been lost to time.
Movie "Kaguya-Sama: Confession War – Ultra Romantic"
"Kaguya-Sama: Confession War – Ultra Romantic" is a manga that broke the typical mold of traditional romantic comedy manga. The film is about two high school geniuses, Shirogane and Kaguya, who don't admit to liking each other, so each is trying to get the other to confess first. This leads to an awkward mind game, but cute and funny because no one wants to admit they like the other first. The story also reveals the complicated thoughts and inner battle as well as the determination of the two characters to be together.
The movie "Aharen-san wa Hakarenai" also ranks high in the Anime charts. The film tells the story of a small, cute and quiet student. The little girl looked unapproachable, but it turned out that she was having problems determining distance and personal space. The only person who tries to understand her is her classmate – Raidou Matsuboshi. This is actually a nice guy whose mind is always on the cloud.
Another exclusive title aired this time is "Kong Minh Likes to Party", about a man born in 181 who comes to modern life. Kongming, was a military strategist, genius and advisor during the Shu Han dynasty of China. He had spent most of his life on the battlefield, and had a wish that his next life would not have to see much suffering. However, instead of being reincarnated and forgetting everything, Kongming appeared as a younger version in Shibuya, Japan, with full memories of his past life.
Vietnamese Anime fans also have the opportunity to watch "Seven Dragon Balls" – the classic and top Japanese film. Or other hit works like "One Piece", "Detective Conan", "My Dress-Up Darling"…
You are reading the article
Popular anime series are shown for free in Vietnam

at
Blogtuan.info
– Source:
24h.com.vn
– Read the original article
here